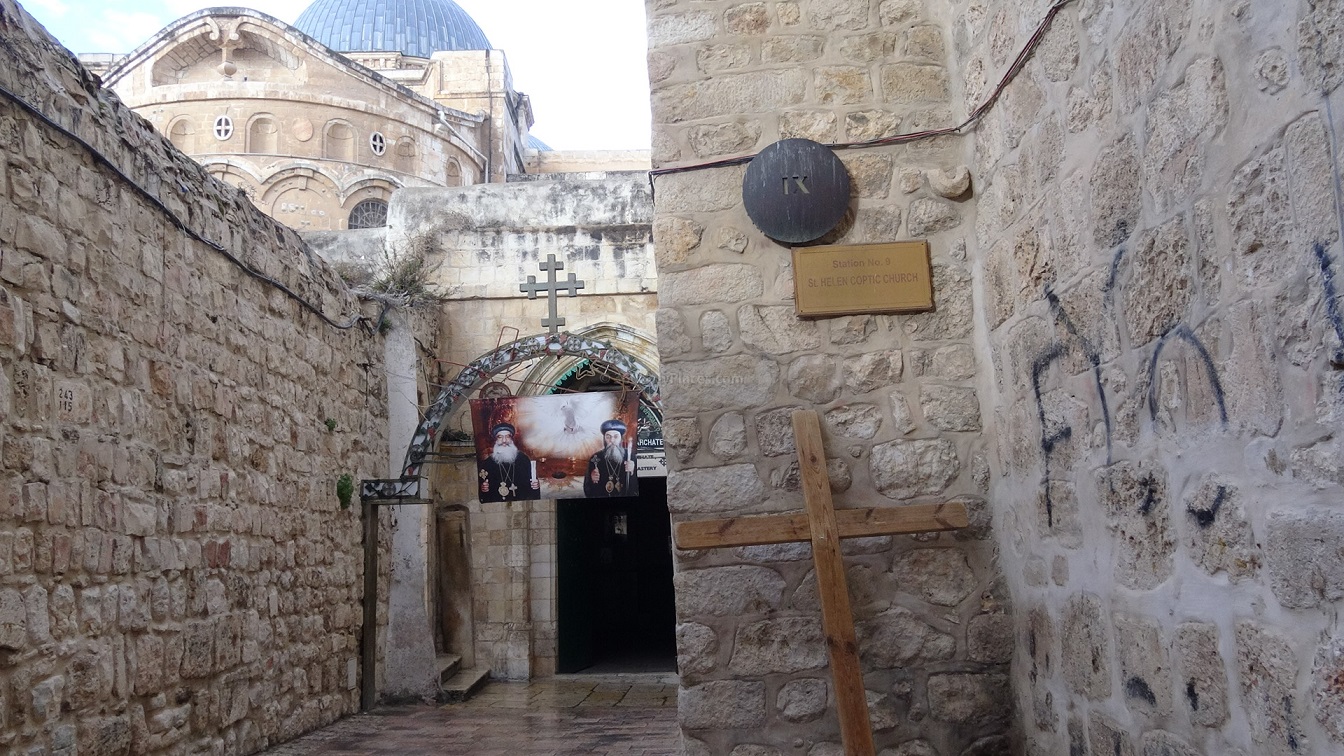 Aladdin star Mena Massoud's recent comment about being ignorant of the politics of Israel and Palestine is an opportunity for the whole Coptic community to reflect on our own apathy regarding the suffering of Palestinians.
The backlash Massoud's comments received had many Copts on the defensive, claiming that Coptic people are not brought up with sufficient knowledge about the Israeli occupation in the way Muslims are, especially if raised in the diaspora.
Many will argue that this is not true and that most Coptic families are in fact very knowledgeable about the political situation. There are also many Copts involved in activism for Palestine.
Nonetheless, Mena's ignorance on the subject is not uncommon and provides a good opportunity for us to engage more actively as a community with Palestinian solidarity. At the core of this stands the conviction that Palestinians, Muslims and Christians alike, are facing a violent and oppressive apartheid state and need our support.
This is a complex issue, as Coptic people are a marginalized community within Egypt and many were offended that fellow Egyptians who are Muslim were calling out Mena – a source of great pride for Coptic Egyptians everywhere – about Palestine, when Copts are themselves victims of systemic oppression in Egypt.
Additionally, pro-Palestine politics can tend to take on a purely religious pro-Islamic justification over an anti-colonial one, with mosques being the primary place of conscientization for many Muslim communities. This has alienated many Christians and other religious minorities in the Middle East from the movement.
While this is evidence of just how effective religious institutions are in inspiring mobilization and political consciousness, religion is, and has always been, the easy scapegoat for conflict in the region, while distracting from the broader issues of imperialism, capitalism and colonisation.
As complex as these identities are to manoeuvre, the marginalization of Copts should be even more of a reason that we as a community are willing to pledge solidarity with other oppressed communities. We have seen solidarity for Palestinians from African-American groups and vice versa.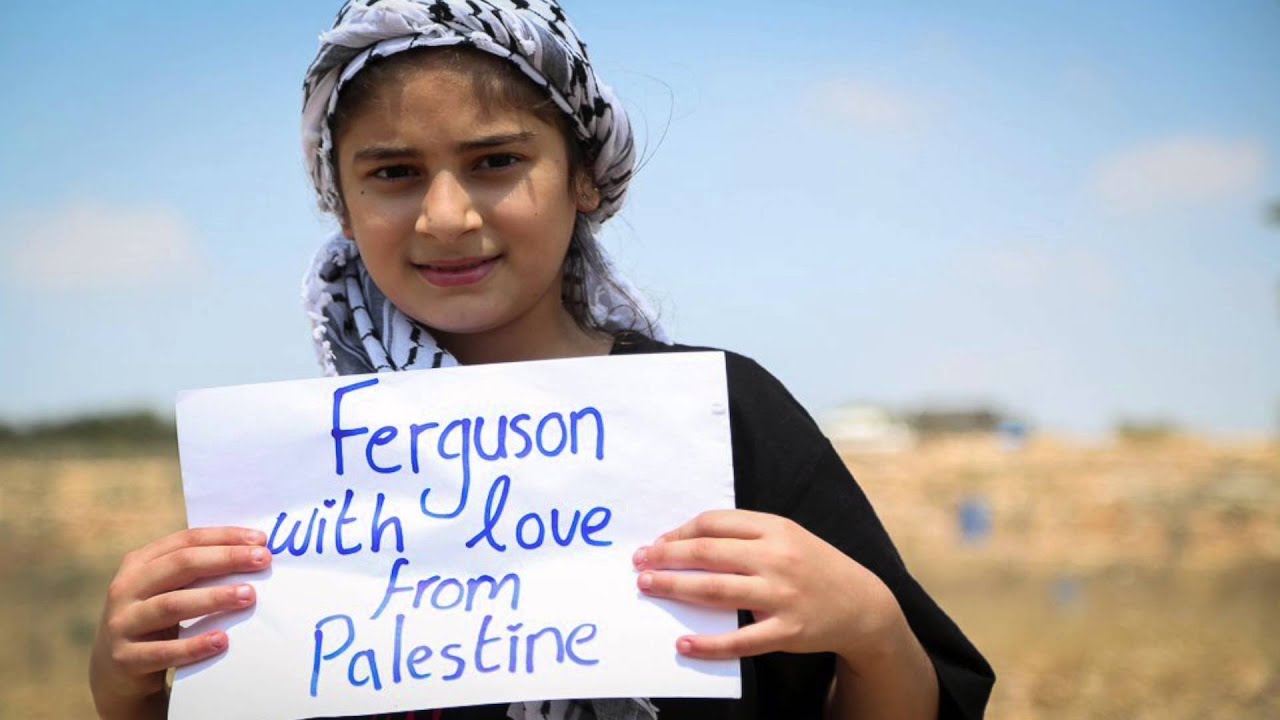 In the age of transnational solidarity movements and rapid exchange of information, being marginalized is not a good enough reason to stay out of other injustices. We are angry when there is no or little acknowledgement of our oppression, yet we turn a blind eye to the issues that may not directly affect us. What makes matters worse is that often we naively accept support from the American/European right-wing to whom our suffering is extremely convenient, serving their racist and Islamophobic agenda.
Recently, the Coptic community was outraged at the treatment of Coptic monks by Israeli forces who assaulted and arrested them for staging a protest against the restoration of Deir el Sultan Monastery. While this outrage was completely justified, there was a stark difference between how much anger was out there for this incident, and the frankly much worse daily violence that Palestinians face, whether they are protesting or just walking home. Are we only able to empathize with our own kind?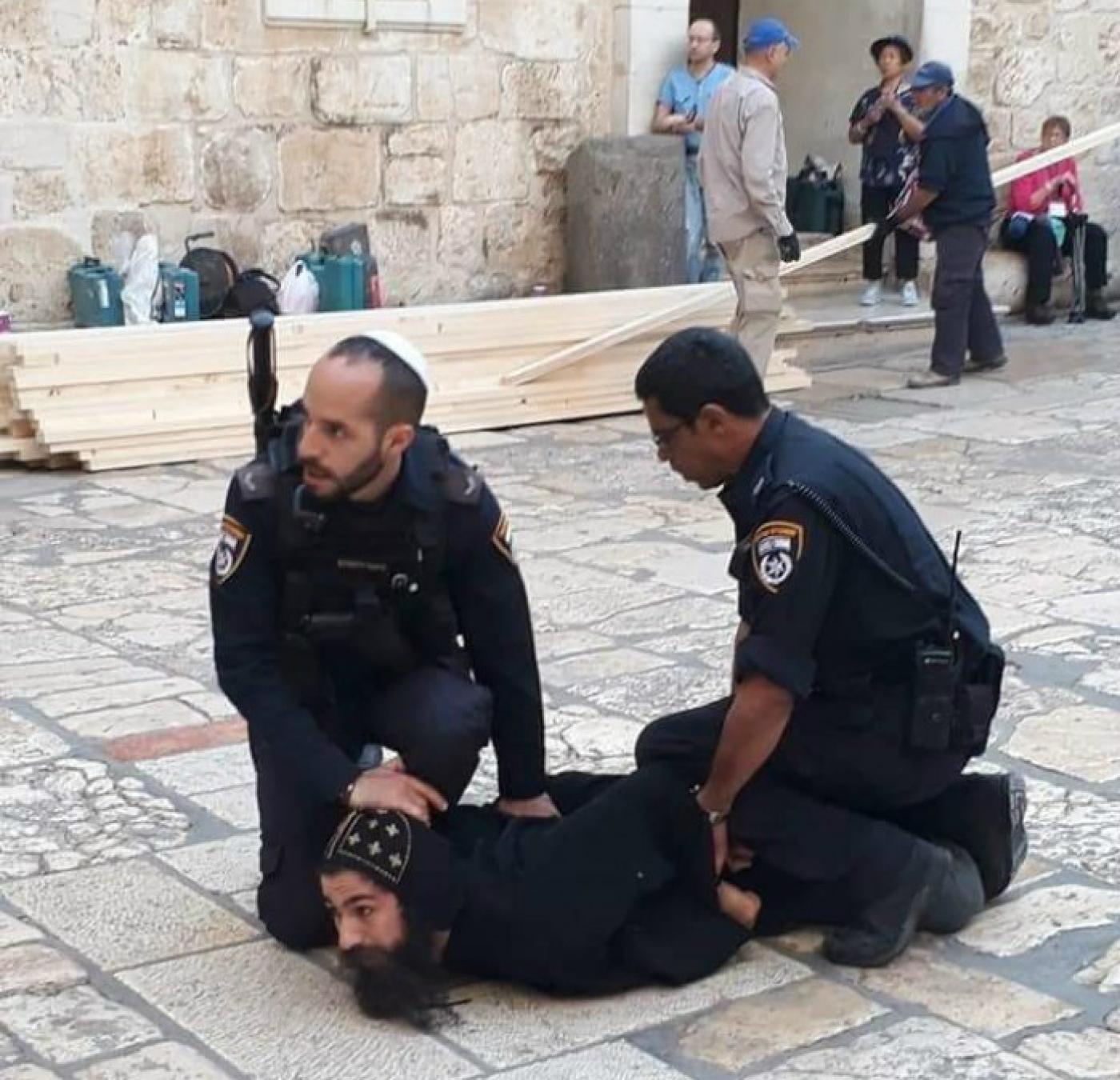 Have Copts forgotten that Pope Cyril (Abba Kyrillos) banned Christians from going on pilgrimage to Jerusalem in 1967? Pope Shenouda reiterated that decree as Pope in 1979, when he went against Egypt's peace agreement with Israel at the Camp David Accords. In his statement he said, "I will never go to Jerusalem except hand-in-hand with my Muslim brothers after the end of the Israeli occupation." As a result, Sadat exiled him to the monastery of Wadi al-Natrun.
Although the ban on pilgrimages has not been revoked by the residing Pope Tawadros, there has been a rise in the number of Copts visiting Jerusalem. Pope Tawadros himself made a visit to Jerusalem to attend the funeral of the late Archbishop Abraham.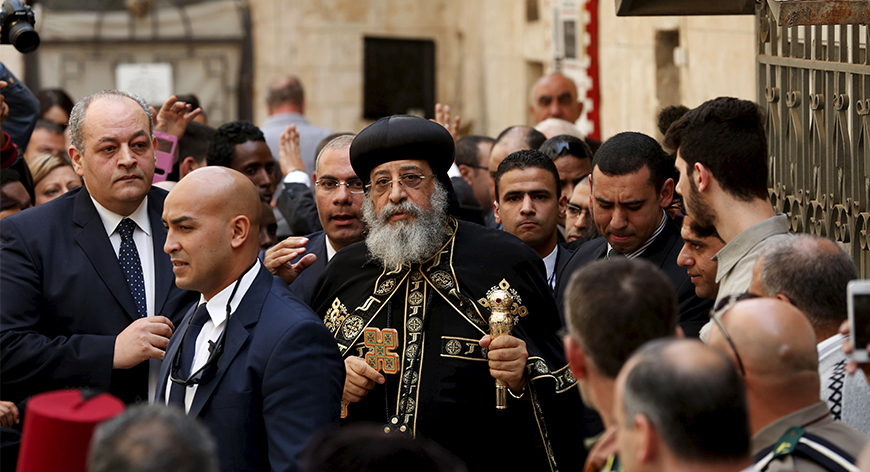 Archbishop Antonios, head of the Coptic Church in Jerusalem has been cited for saying that visits to the Holy Land strengthen the identity of Christians in Jerusalem, which helps protect the land from Zionists. Although the Archbishop may have good reasons for saying this, to go against the decades-long ban would only serve as another form of normalizing ties with Israel, and allow Israel to promote itself as 'tolerant' and 'democratic'.
Coptic visits to Jerusalem would similarly be used to portray Israel as a safe haven for Christians in the Middle East, something we know not to be true. Additionally, while only an elite class of Coptic Egyptians are able to go on pilgrimage to the Holy Land, poor and rural Copts are left to face the effects of sectarian violence as violent Islamist attacks and harassment are emboldened by the idea that Copts have "sold out" the Palestinian cause.
It might hurt to go against the Archbishop's call, but the need for a boycott is greater than us or our church. The fall of Apartheid in South Africa was not because of the goodwill of the white minority or President F. W. De Klerk, it was due to the International Anti-Apartheid movement, which had encouraged sanctions and a boycott of all things South African, making it completely economically unsustainable, with no choice but to dismantle Apartheid formally.
With the ongoing slaughter of Palestinians and the rapid growth of Israeli settlements that is kicking even more Palestinians off their land, how can we stand by in silence and in fact promote visits to the Holy Land for our own spiritual desires; when even Palestinian Christians cannot access the Holy Land themselves? What has changed in Palestine since the first decree issued by Pope Cyril? Things have only gotten much worse.
Beyond the pilgrimages, Copts in Egypt and abroad need to respond to the call of Palestinians, to join the international BDS (Boycott, Divestment and Sanctions) Movement against Israeli Apartheid. There are many organizations doing great work in this area and the first step is to get in touch, get educated and find out how to support them.
A great place to start would be via https://bdsmovement.net/ where you can find out what local branches/committees are around you.
Any opinions or thoughts expressed in this article do not reflect the views of Egyptian Streets' editorial team. To submit an opinion piece, please email [email protected]
---
Subscribe to our newsletter
---