On the scorching hot evening of 11 June, Egyptian non-profit organization Darb 1718 invited Cairo's art aficionados to the opening reception of its international contemporary art exhibition entitled "Roadmap to the Renaissance."
Curated by Henry Woo, and showcasing the work of 18 artists across two floors of the main building and in one of the cultural hub's nearby ateliers, the exhibition is set to run for eight weeks.
With the initial bloom of creative activities and exhibition spaces having wilted a bit in recent years, the pressing question of 'where do we go from here?' is currently creating suspense in the local art community. The younger generation is in search of new directions, and the diverse art works of this exhibition have been grouped together to form a dialogue of tolerance and peace. The title "Roadmap to the Renaissance" is meant to refer to this idea of finding a way back to the vitality of the arts.
The 18 artists were all challenged to tell us through their own artistic media, how they feel about their presence, their visions, and Egypt's place under the Sun, curator Henry Woo informed Egyptian Streets.
Three main issues are reflected in the group exhibition: women's rights and challenges in society, the ways in which regional and internal conflicts are affecting economic growth and mental health, as well as the ways in which embracing and adapting to technology can be a creative solution to bringing the golden age back.
On the ground floor, a table covered with lined up green glass bottles, their melted necks making them bend side-ward, is accompanied by the notice, "Impotence." The title of Mohamed Elmasry's work is underlined with the word's various definitions, the brochure further elaborating the multiple forms of impotence: 'People speak constantly of their social and political impotence.'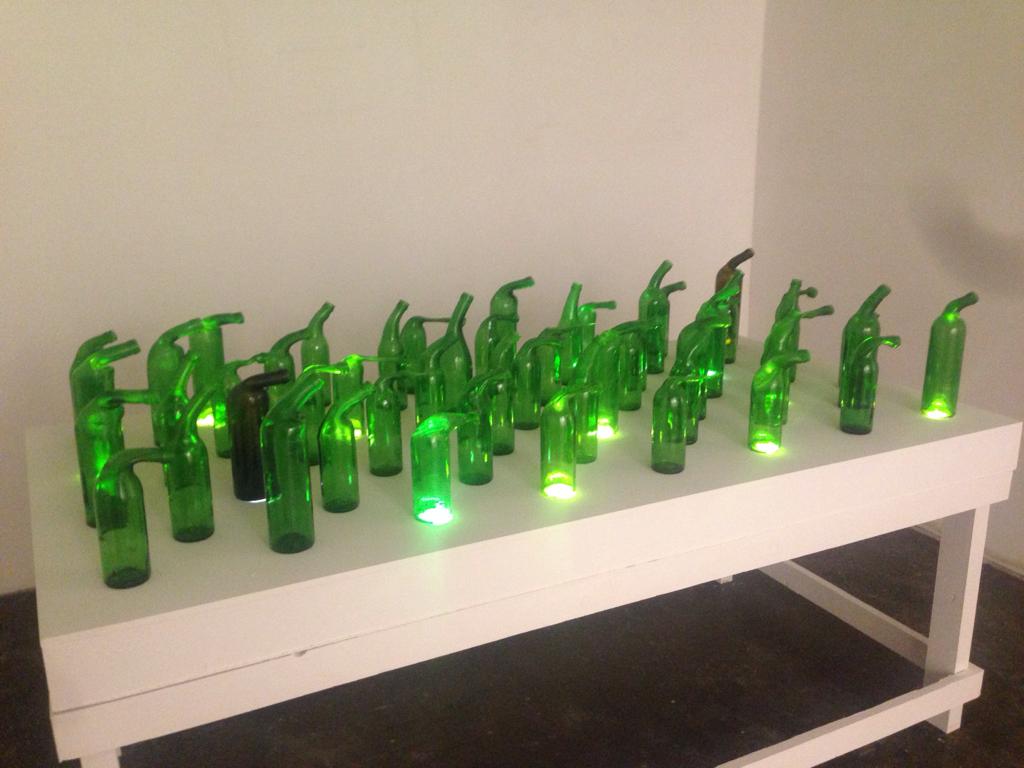 One floor up, we find another long white table, its top molded into the silhouette of a natural, hilly landscape – 'a vast white space, with no presupposed identities, no definitions, no indigenous owners', the brochure reads. Curator Woo tells Egyptian Streets that the landscape is of the conflict-ridden Middle East, it could be Yemen, it could be Syria, it could be Palestine; essentially one conflict is spilling into another.
Pinned to the wall behind are a series of framed excerpts – in Arabic with English translations – describing events that are taken out of their original context and are thus hard to identify. The general theme running through them all, appears to relate to forms of oppression and exploitation. This impressive artwork of Heba El Khatib's is entitled "The Road Way to Heaven."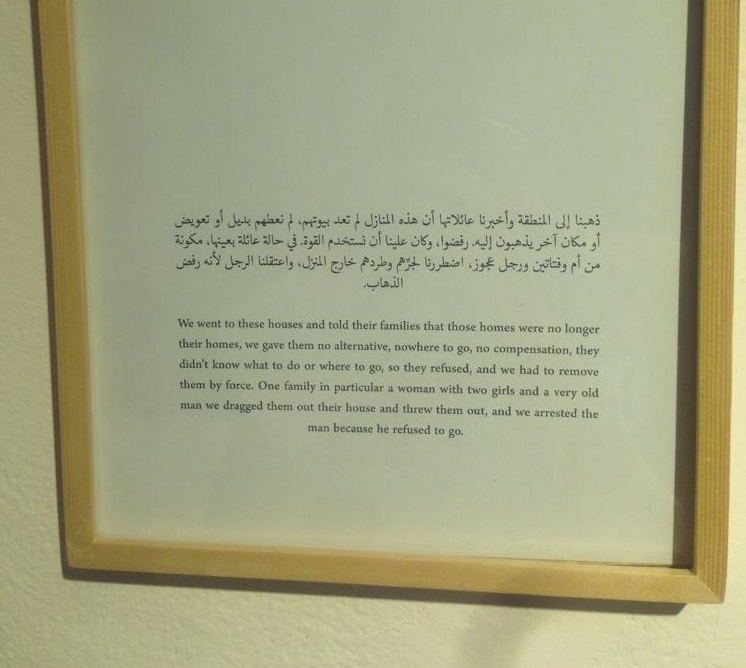 Egyptian artist Wael Darwish's work 'Four Stages of Transformation' can be found exhibited in one of Darb 1718's neighboring ateliers, intended through layers of materials to depict modern Egypt's continuous transformations and how these have affected both its people and their convictions. Pointing to a plate half covered by a map-like sketch in one of Darwish's creations, curator Woo draws attention to this artist's attempt at grappling with some of the contradictions to be found in Egypt: the presence of vast territory, yet half full plates, of simultaneous plenitude and hunger.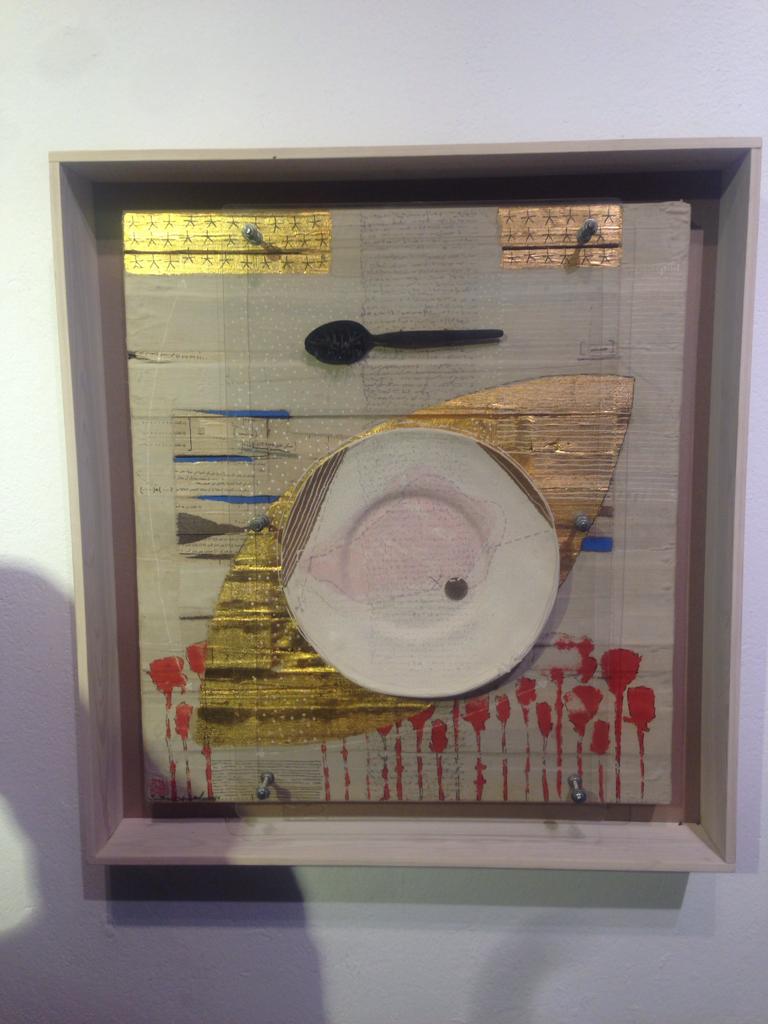 Every art work raises different questions and astonishes with the creative and detailed use of different materials and media.
The opening night attracted a sizable and enthusiastic crowd, which had the possibility to take in the various exhibits at a casual pace, before reaching Darb's spacious rooftop, where guests were welcomed with tables of refreshments to the live music of Egyptian band Do'souqa.
Celebrating the beginning of a successfully organized event, both the curator and director of Darb 1718 briefly took to the stage in a reception speech that introduced the exhibition, before thanking the artists for their work as well as the various funding bodies involved.
Funds for this art exhibition were made possible through collaborations with the Swiss Embassy in Cairo, the Austrian Cultural Forum and the Philippine Embassy in Cairo.
Founded in 2008, Darb 1718 is lively cultural hub that connects Egyptian artists from different walks of life with the local and international art scene. It is located in the midst of historic Old Cairo, near the Mar Girgis metro. Its facilities include a variety of indoor and outdoor spaces that host regular events and encourage different art media.
On 14 June from 4PM to 6:30PM, the "Official Artist Talk" will take place at Darb 1718 in the context of this exhibition, with a panel of art practitioners discussing their medium, the creative process and exchange. The panel will be moderated by AUC professor Shady Elnoshokaty.
For the full list of artists and details on how to get to Darb 1718, visit the Facebook page.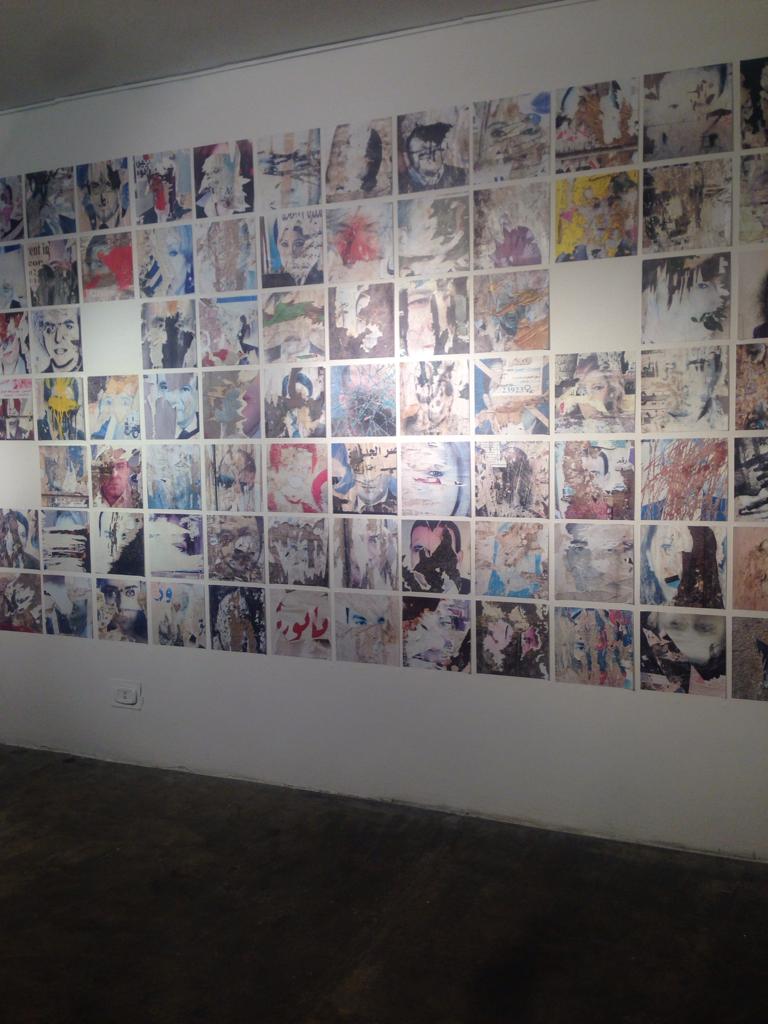 ---
Subscribe to our newsletter
---