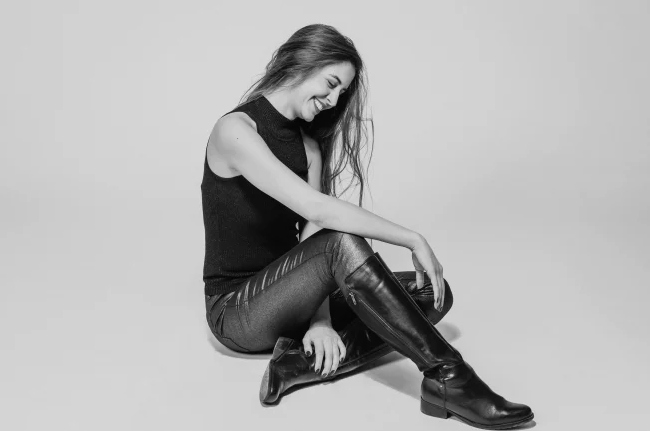 For the first time ever an Egyptian mezzo-soprano, Farrah El Dibany, has won the "Prix Lyrique de l'AROP" award for Best Female Opera Singer from the Paris Opera House.
The award, which recognizes new and rising opera singers every year to help kick start their career, is presented to a male and a female opera singer.
During the awards ceremony, El Dibany performed a song from the show 'Carmen' by Bizet, in front of an audience that contained Egyptian and French officials.
Born in Alexandria, the young mezzo-soprano fell in love with classical music when she was a child as a product of being exposed to the genre at a young age. At the age of seven, El Dibany started taking piano lessons, and at 14 she began taking voice lessons with the well-known Egyptian opera singer Nevine Alouba.
She then went on to join the Arts Centre of the Library of Alexandria in 2005 and then the Hanns-Eisler Academy of Music in Berlin in 2010, after her German music teacher encouraged her to pursue a career in music as an opera singer. She graduated with a bachelor's degree in architecture and pursued a master's degree of arts.
She studied at various classical institutions, including the Bolshoi Theater in Moscow, the Biennale dell'Arte at the French Pavilion in Venice, the Cairo Opera House and Alexandria Opera House.
Since, El Dibany has had a rich musical career, for instance singing the role of Cornelia in Handel's Giulio Cesare at the Cairo Opera in 2013, and that of Ramiro in Mozart's La finta giardiniera as well as Dido in Purcell's Dido and Aeneas at the Radialsystem V in Berlin in 2014.
In 2015, she appeared in the title role of Carmen at the Neuköllner Oper, which landed her the title of "Best Upcoming Young Opera Singer" in a survey conducted by the "Opernwelt" magazine yearbook, according to Women of Egypt.
In 2017, the Alexandrian-native performed "Carmen" again, alongside the French opera singer Jean-Francois Marras, the same year in which she received an award at the Kammeroper Schloss Rheinsberg Festival.
She was also presented with the third prize at the International Giulio Perotti Singing Competition in 2013.
Last year, El Dibany was awarded the "Wagner Stiftung" Prize and sang at the Komische Oper in Berlin and the Bayreuth Festival.
When she enrolled in the Paris Opera House in 2016, El Dibany became the first Egyptian to join the house.
Now, the Egyptian mezzo-soprano is a jury member for the German music competition "Jugend Musiziert", for the national round of the Eastern Mediterranean region.
*Cover photo credit: Egypt Forward
---
Subscribe to our newsletter
---