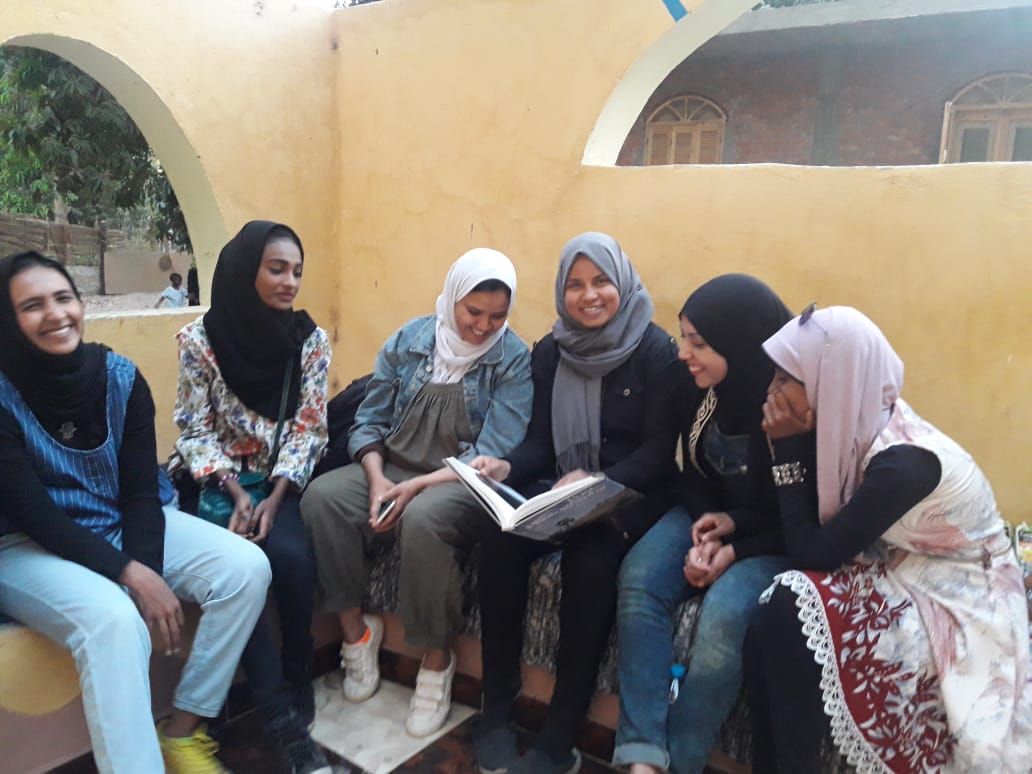 An inspirational encounter with 826 Valencia, an after-school tutoring center dedicated to supporting underprivileged students in San Francisco, sowed the seeds for what would soon be locally adapted and implemented in Egypt in the form of the 'StoryLab' project. Its first edition, the immersive workshop 'StoryLab: Aswan', successfully took place in April 2019 and the next edition is already in the pipelines.
826 Valencia was set up in 2002 as a social project in the back of a store, where it provides free services to young – predominantly Latino immigrant – students in need of individualized support outside of under-resourced state school classrooms. Here, writing is considered the ultimate form of agency: it allows for telling stories, processing experiences, bringing imagination to life and building community.
The creative minds behind StoryLab were immediately keen to emulate this model in a similar capacity in their home country Egypt, as Wael Omar shared with Egyptian Streets in a recent interview. In fact, taking the foundational idea a step further, Wael, who works for the Egyptian film production house Middle West Films and manages the Cairo edition of the International Short Film Festival Shnit, soon realized that writing could also be substituted for film and other artistic media.
Describing StoryLab as a "nomadic project" that is able to "respond to various needs" and "move to where it can find resources," this idea would thus migrate to Egypt and within Egypt, to various different locations, starting off in Aswan.
Yet the core vision remains the same: bringing together communities in a shared space, where diversity in perspectives and voices is welcomed and encouraged. Besides practising creative skills such as writing, film making and photography, the broader aim of the project is to foster social integration and community support.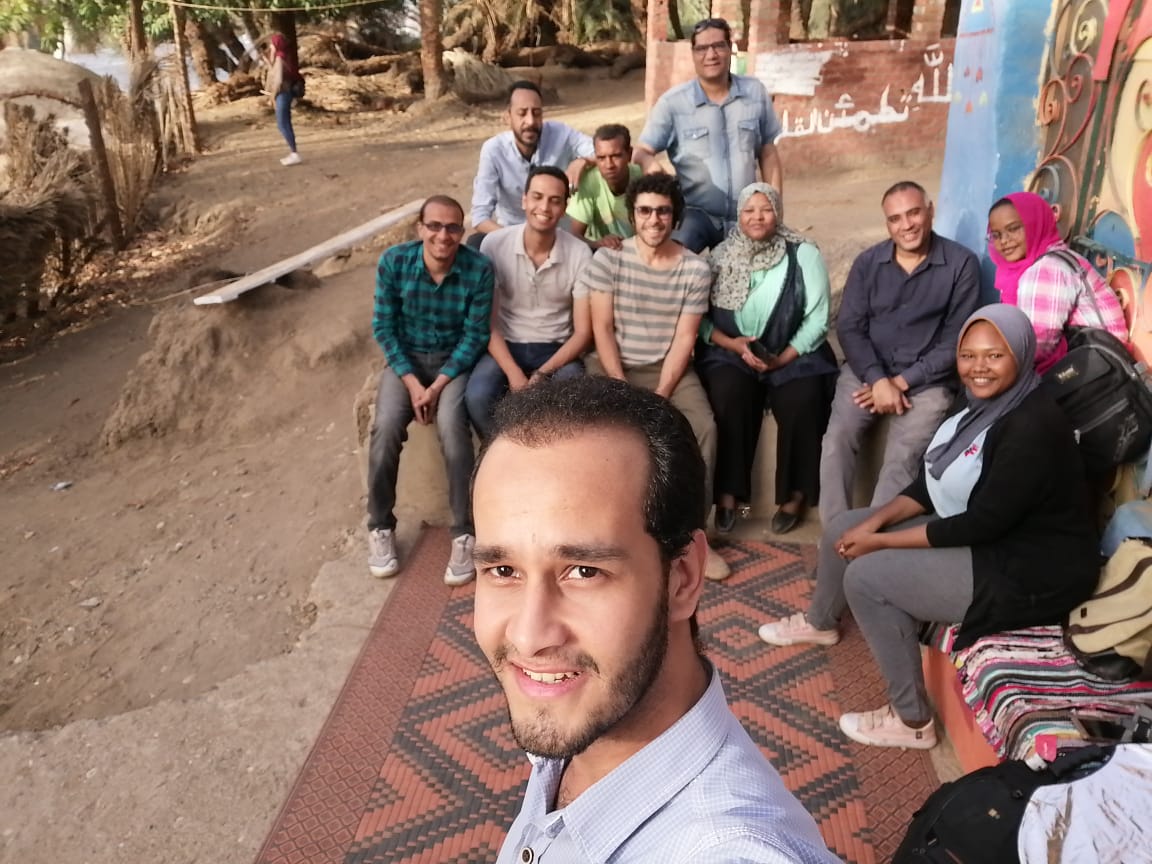 Setting up StoryLab
As soon as the necessary financial resources from the Swiss Embassy presented themselves, a team formed, eager to put these ideas into practice and launch a series of projects in Egypt, broadly divided into social-educational, cultural-artistic and humanitarian elements.
Having cooperated with the Swiss Office for International Cooperation before and thus established a certain level of trust, Middle West Films and Shnit joined forces with the embassy to become the three official funding partners of StoryLab. The positive byproduct of having Shnit as a backer is that the festival also provides a public platform to leverage the project. One of the end products of StoryLab: Aswan, a film, is set to be launched at Shnit's annual event in Cairo in October 2019.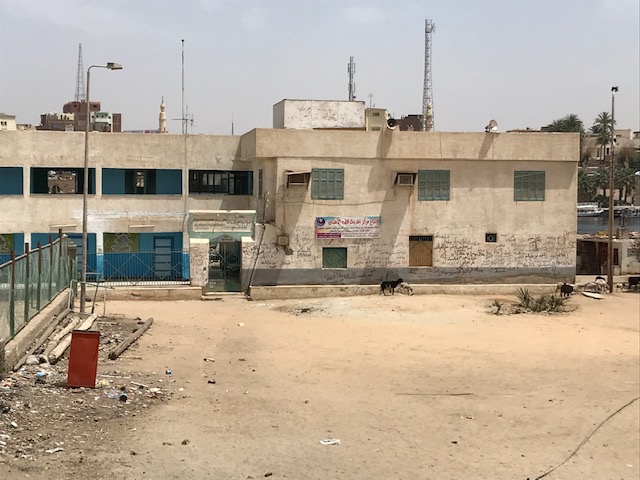 StoryLab's first workshop was convened in Aswan, the team receiving the opportunity to visit a remote community on the Nubian island of Elephantine, where they would settle in two Nubian homes for an intensive month from March to April 2019.
What is particularly special and significant about Aswan, Wael explains, is that it presents – not unlike Cairo – a kind of "microcosm of Egypt as a whole", in that it hosts an interesting cross-section of Egypt's various minorities: upper Egyptians, upper Egyptian Copts, two varieties of Nubians, Sudanese people, different sects and Islamic groupings. The main difference, however, is that in Aswan tribal divides remain stronger and customs tend to be more conservative.
The main idea of the workshop, which would include three story-telling tracks (film, creative writing and photography), was to encourage diverse representation by bringing these different groups together in the same classroom. The age group naturally came to center on 18-45, the age at which many people are toying with different skills and looking for work, Wael explains. A group of participants were selected for each track based on their availability, their willingness to engage and, most importantly, having a passion for what they are doing.
By creating an unconventional classroom scenario, the creative process itself was to be emphasized, rather than simply hurrying towards a successful outcome. Still, StoryLab's end goal was to "coalesce a group that can be left back in Aswan, a kind of working group that can move forward independently while continuing to work together," explains Wael.
Each working group was taken on an intensive story-telling journey, allowing participants to develop one project together, whereby every track offered a kind of simulation of how the various artistic products come into being, be that a film, a book manuscript or a photo exhibition.
For instance, the story-writing track had participants working through the different aspects of creative writing, the end product being a collection of short stories, that is yet to be published. The film group, in turn, was carefully led through the various stages of film making, from set design, filming and acting to production.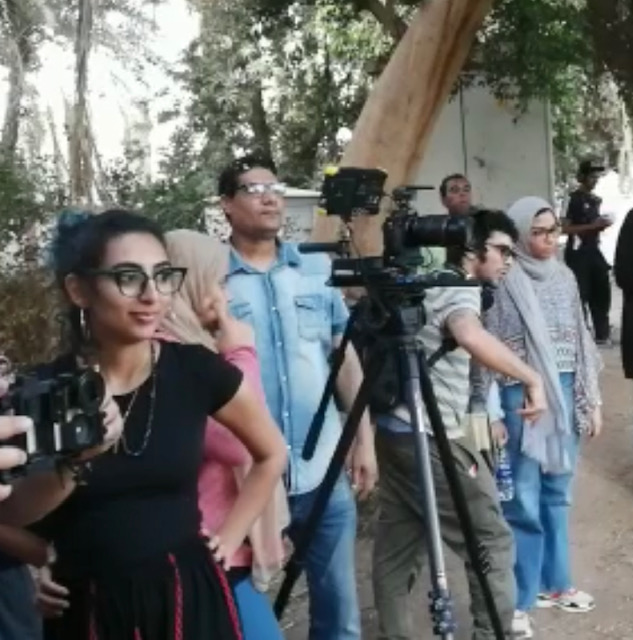 Art Builds Community
In coming together, every individual would become a key contributor to this ultimately collective experience, the project "building the spirit of collaboration and the passion to work together, where everyone has a role and a sense of responsibility," Wael tells us.
Over the course of the whole experience, the power of art and community inevitably crystallized, and it is these two valuable core aspects that will continue to drive the program forward in practice.
One of the most memorable examples in this regard occurred as a natural response to "people from the big city coming to the village." The fact that it was impossible to cross a ferry as "outsiders" to the area without being noticed, illustrated the infectious nature of the project from the onset: "Everyone wanted to take part."
It did not take long for many of the island inhabitants to want to join in, and Wael relates the comical spillover effect that happened when the children instructed to play in the background for a film scene were suddenly joined by "an army of village children that wanted to participate." Another time, a funeral scene was confused for a real funeral.
All of these moments revealed the natural curiosity of humans towards 'strangers' and 'newcomers' as well as the natural desire to come and join in the fun and creative activities. They demonstrated that "if we move into these communities transparently, we can live together."
"This is precisely what art is good for," Wael says.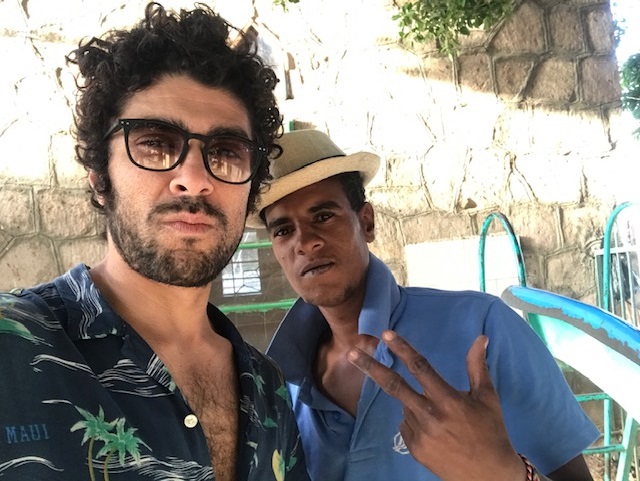 Similarly, in seeing art as a function of its place, the dream with StoryLab was to really create a rich and inspiring setting, by inviting participants on a kind of retreat. This would allow for a team to coalesce and the possibility to create something different, something unseen and unheard of before.
Way "cooler" than just training people and leaving them again, is the idea of building a new community that will want to continue independently; this is basically the approach that StoryLab promotes.
Besides teaching various artistic skills, therefore, the workshops included community and trust-building exercises, where the important issue of conflict-resolution came into play and was creatively tackled. For instance, by allowing the various issues that are alive and debated within these communities – not least sectarian divides – to be brought into the classroom, they would then feed into art through the prism of a story, creating the possibility of a consensus and demonstrating the power of imagination.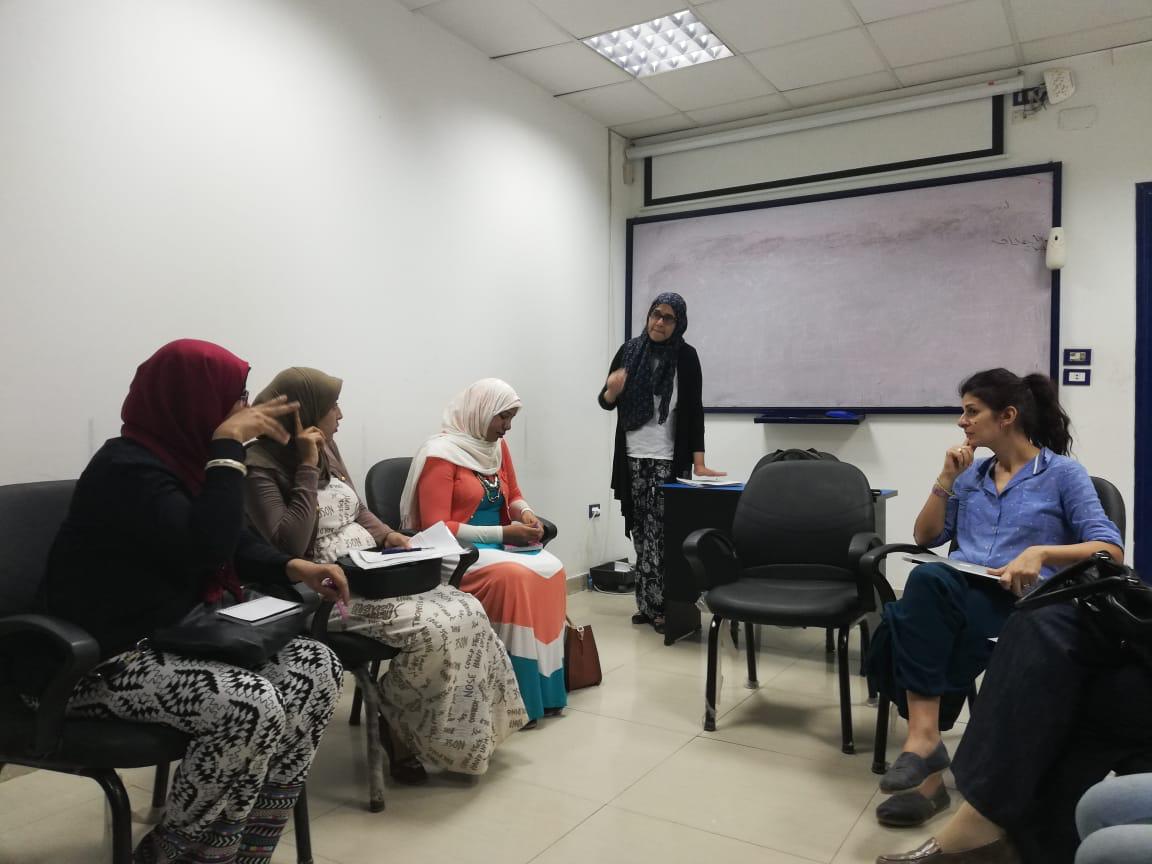 Working in Aswan did not come without its challenges. Granted the diplomatic cover of the embassy, however, it was preferable to evade politics and "remain neutral on the island", where issues of Nubian nationalism continue to be rife. Instead of encouraging popular resistance, the workshops found ways to creatively "dance around" politics and instead process the hardships of life through story-telling.
As the interview comes to an end, we are told that the best part of this whole project is its lasting effect, with many happy memories made and still regularly shared via social media. By creating new spaces in Aswan and offering these various training schemes, the crucial first connections and steps could be made.
What has essentially been left behind are the relevant tools, inspired individuals and groups, who are keen to continue doing more projects together in the future.
"It is all about having the right resources, that 'push' and energy, otherwise you lose momentum," says Wael.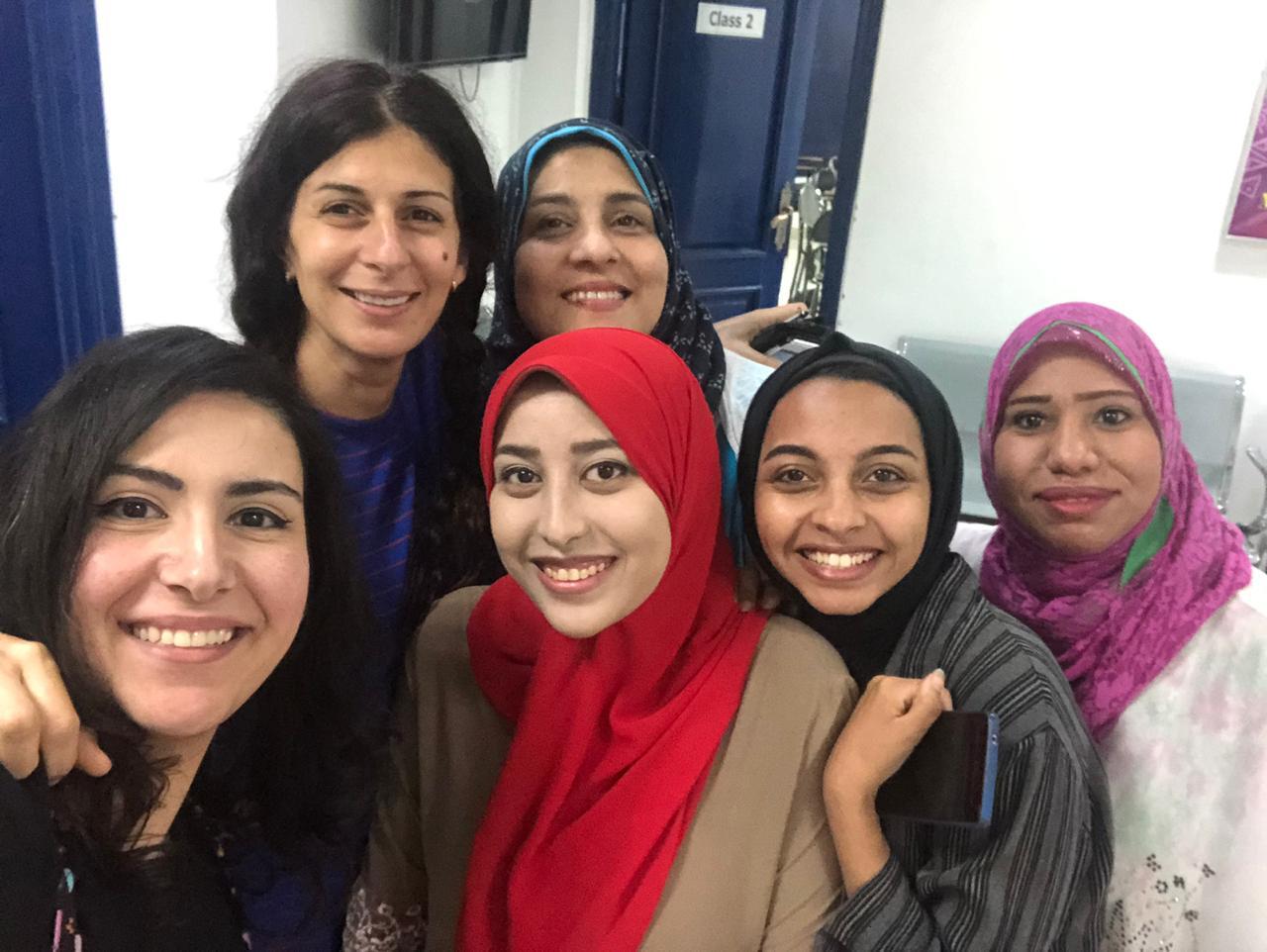 Looking ahead, the StoryLab team sees much more potential for these types of projects. Still, there remain certain pitfalls, not least the reality that it will be financially challenging to continue the three-thronged program, as it was implemented in Aswan, with resources mostly available only for one medium at a time.
Ideally, StoryLab would at some point receive enough funding for it to become institutionalized. Yet this will involve hiring full-timers, grant writers as well as renting an office, to begin with.
StoryLab's upcoming edition – this time to be held in Alexandria – is currently under development, the plan being for another workshop to take place there later on this year. The focus shall solely be on creative writing, says Wael, the film-making track unfortunately being the most expensive and resource-demanding of the lot.
Yet writing, as demonstrated by 826 Valencia, is equally capable of bringing diverse people together, inspiring imagination and agency. Let us hope that StoryLab is able to make a sustainable impact, wherever it migrates to.
---
Subscribe to our newsletter
---