Many people are probably familiar with the line "children are the future" from the song 'Greatest Love of All' by the iconic singer Whitney Huston, which sheds light on the impact young ones will have on the future of the world. Following this train of thought, the educational start-up 'Journey of Entrepreneurship' or JOE for short, introduces young children aged 8 to 18 to entrepreneurship with the hope of having a positive impact on the Egyptian community.
JOE is a four-phase program that teaches entrepreneurial skills to children and teens, allowing them to develop business skills such as pitching, negotiating, creativity, risk taking and character building, to name a few.
"Entrepreneurial qualities are already present in every individual and can be developed further through education. JOE serves to realize this belief. At the age of 8 to 18, children's personalities are known to be malleable, which allows education to play an important role in developing personality traits and acquiring entrepreneurial skills," JOE's Facebook page reads.
The curriculum is a Singaporean program and was developed and piloted in the country that is known for having one of the strongest educational curricula in the world. Egypt was the first country in the region to adopt and implement such a program in 2016, followed by Jordan and the UAE.
"The program is meant to help children and teens to understand what entrepreneurship is through a method of experiential learning that includes thing games and activities. Children enter a course and develop soft skills such as risk-taking, creativity, communication skills, presentation skills, and negotiation skills."
The students are given an idea journal, a completely blank book where they can jot down problems they face on a daily basis at home or at school. In the middle of the course, they are encouraged to start thinking of a business solution to solve one of these problems.
In the final business project, students are expected to establish everything that has to do with a business, reaching from its logo, to its slogan, marketing plan and financial plan. This project is then pitched before a panel of judges and they are required to sell their product or service at their school or club.
"We believe that so many people start their business or begin to learn about entrepreneurship either at university or after university, but they do not have the chance to be exposed to this field when they are young. Our aim is not to build actual entrepreneurs, but we want to create an entrepreneurial mindset," Nada Helmy, managing partner at JOE Egypt says.
"While creating the curriculum, it is all about games and it is extremely fun for the children. They learn to apply these skills in their preferred fields. What we think is that this mindset is exactly what we need now in Egypt and the Middle East region as a whole."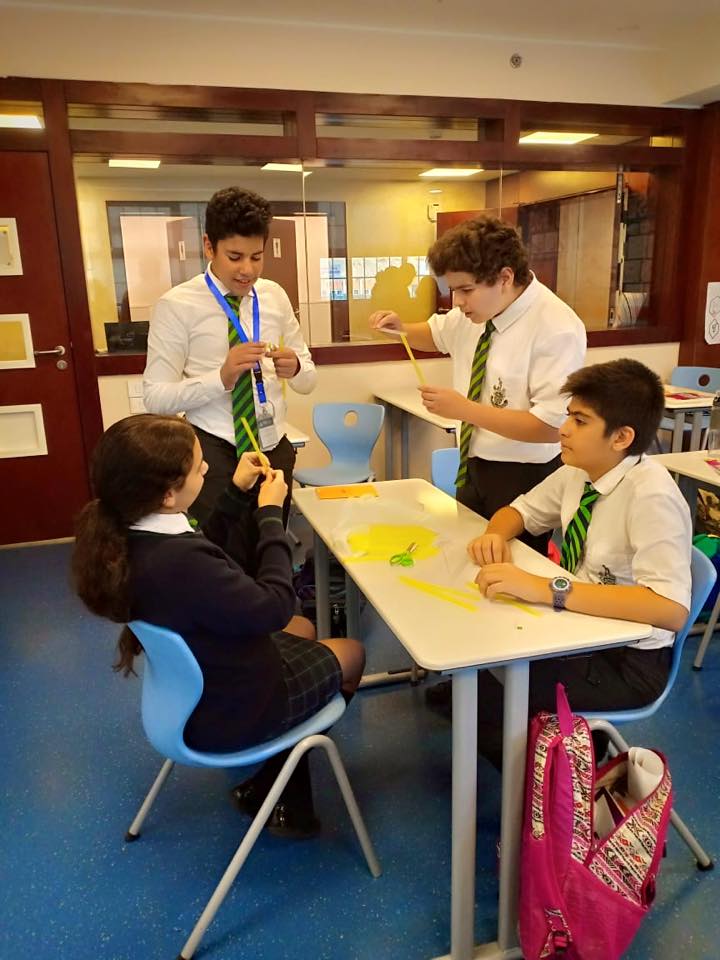 Children are known to have amazing out-of-the-box ideas and are extremely creative, but society rarely takes them seriously, "but you can start being an entrepreneur at any age," Helmy highlights. "We expose them to different entrepreneurs who started really young and who can actually inspire the children. At least we built the mindset for entrepreneurship, and at least they are now familiar with some of the terms in the field.
JOE started out with centers across the capital Cairo in districts such as 6 October City and New Cairo. However, in 2018, they began to approach schools, encouraging them to integrate the program within their after-school activities and educational curricula.
Although the program is now established at private schools such as Choueifat International School, Elite International School and Hayah Academy, to name a few, ultimately, JOE aims to establish an Arabic curriculum that will be integrated in public and Arabic schools as well.
Helmy explains that "schools have been very receptive to the idea, but the problem rises with logistical implementation, such as whether or not schools offer after-school activities and if they are willing to give time for the program like they do with their core curriculum that includes subjects like math, science, literature and so on."
While JOE no longer has its own centers for logistical reasons, it is currently collaborating with several educational centers such as Oxford English Academy, where students can also sign up.
In order to offer the best educational experience for students, JOE has a training program for its instructors as well. But in the beginning it was very difficult to establish a network of qualified teachers. Working in the educational system requires several skills such as communication, the ability to handle children, and patience. "We were especially seeking teachers who have an entrepreneurial background with expertise in the field, as well as the ability deal with children and communicate with them. This was very hard to do because it is rare to find one person with all the criteria we need."
As for parents, Helmy shares their struggle to communicate the importance of JOE's curriculum. "They believe that it is too early, which is exactly what we are pushing for [as a program]. Schools now are finally understanding that this is necessary and that is it never too early to develop entrepreneurial skills."
"One of the main things people keep bringing up is why eight years, why not in college? We learned about entrepreneurship in university, because we didn't have the chance to do it earlier. The weight of the word entrepreneurship now is different from what it was in 2016, and the eco-system is very different. So now that children have the capacity to learn these skills at a younger age if communicated in the right way, why not develop it."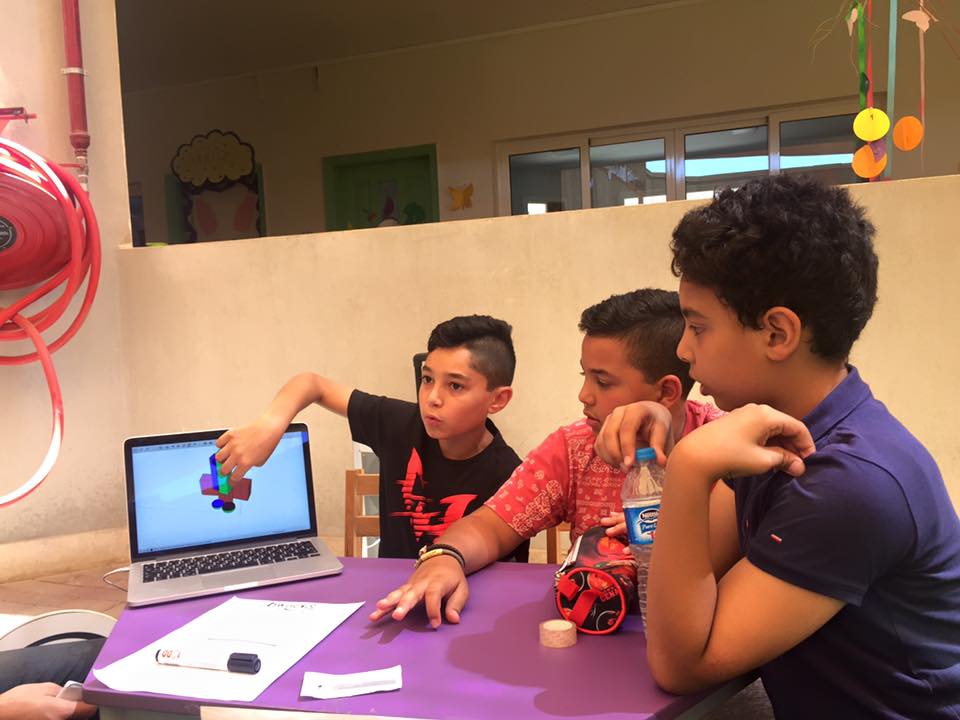 Another challenge is that parents sometimes prioritize school over the JOE program. "When parents used to drop off their children at the centers, sometimes they would not be able to attend classes because their parents did not believe it was a priority. They thought the program was very good, but the school work was more important."
JOE emphasizes the fact that entrepreneurship is a skill that is needed in all disciplines, whether it be medicine or engineering, and that one does not need to pursue a degree in business to gain those skills. There are some students at JOE who are interested in computer sciences, so the program encourages them to create a project that is app-based, for example.
So far, 1000 children have graduated from the program. Students start their projects and sell them at school. It is obligatory for students to develop a business plan for their project, but it is not mandatory for them to execute a prototype of their project. "However, I get calls from parents telling me that their children decided to continue with the project they executed. Some other teenagers were able to narrow down their options and realized what they are interested in pursuing in college," Helmy says.
In the future, JOE hopes to create more focused programs that are field-specific such as in tech entrepreneurship; by collaborating with big IT giants, students will get the chance to be fully exposed to a cross-disciplinary experience.
Education has been a central focus of the Egyptian government for the last couple of years, being one of the key goals in President Abdel-Fattah El-Sisi's reform plan with hopes to end the current education system by 2026.
Egypt's president announced 2019 as the year of education. With the arrival of a new minister of education, Tarek Shawki, Egypt aims to renovate its educational curriculum. This system moves away from the superficial approach of understanding and indoctrination, which was often criticized, to the development of important skills, problem solving and creativity.
At this year's RiseUp Summit, the region's largest annual entrepreneurship event, innovation in education similarly was a hot topic. It brought together some of the most important startups and projects working on transforming education in the region, such as Little Thinking Minds, Agora, Da7ee7 and Education Basket.
All these powers are working together to establish the best learning environment, methods and curricula for children who will lead Egypt tomorrow.