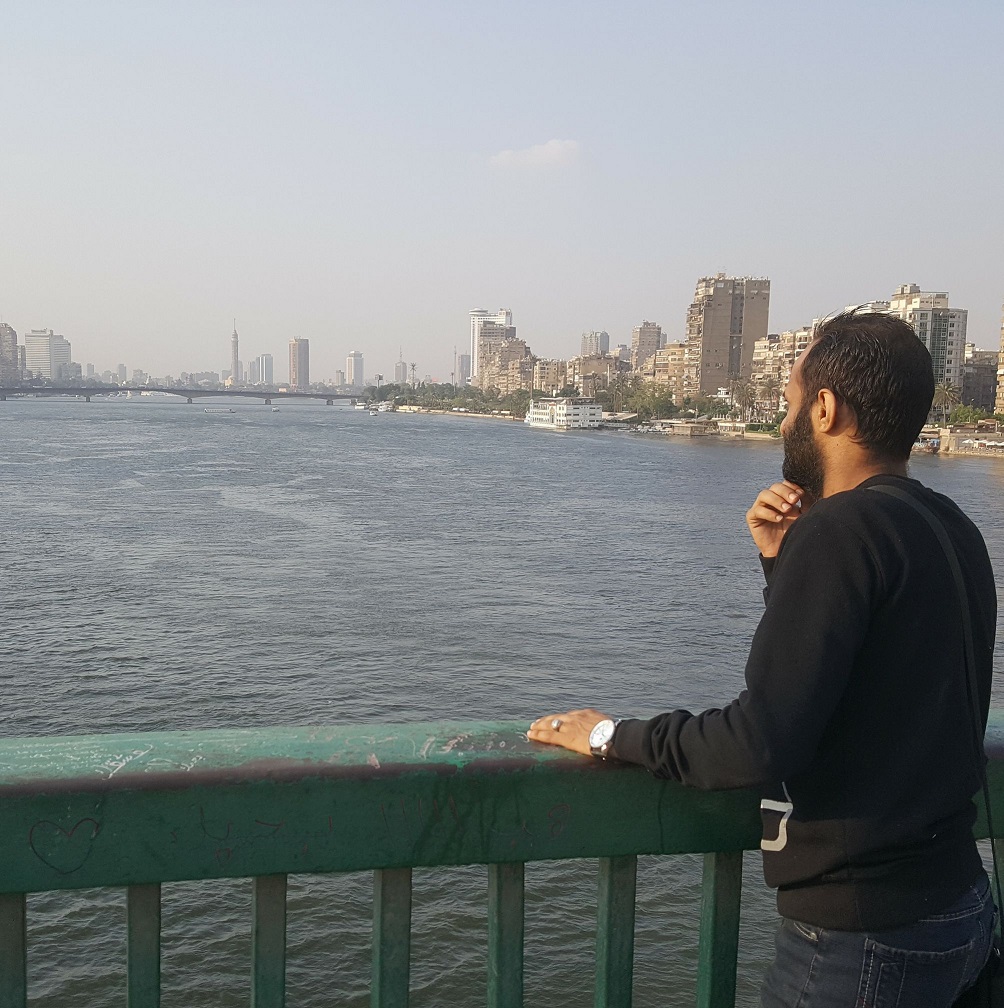 "On September 10, after four months of trouble in Egypt from dealing with residency, to travel dates and prison, I left Egypt at dawn," writes Ameen Taky, a 32 year old former furniture salesman from Yemen, in a post on his personal Facebook page. In a series of 27 statuses, Ameen has written about his journey from his home in the Yemeni capital of Sanaa to the coastal Moroccan city of Nador.
Although Ameen headed straight to Cairo as he fled the war in Yemen, Egypt turned out not to be his final destination but a year and four-month long layover. As a Yemeni national in Egypt, Ameen found little help or support in his efforts to build a new life, as avenues at the UNHCR led to a dead end, while residency issues and elusive work permits fenced him into a position of insecurity. Frustrated with the conditions in Egypt, he decided eventually to continue his search elsewhere, setting out on a journey that has taken him through Mauritania, Mali and Algeria until he reached Morocco where he still lives now, hoping one day to reach Europe.
Ameen registered as an asylum-seeker at the Cairo branch of the United Nations High Commission for Human Rights. While the yellow card he received helped him set up a six-month residency permit and access healthcare at the same rates as Egyptians, it didn't help him with much else. With Syrian refugees earmarked in the contributions of many donors, the services available to Yemenis are few and far between.
As the war grinds onward in Yemen and its discontents spill over to cause what the UN has called "the world's worst humanitarian crisis," more and more Yemenis are fleeing from crisis to Cairo, only to find themselves cornered by a new set of challenges.

Yemen's five-year conflict has become known as "the forgotten war," due to the lack of interest from the international community. Kawkab al-Zabiyani and Wadha Abdo, the executive director and head of the migrants and refugees file at the Women4Yemen Network told Egyptian Streets that once Yemenis leave their homes they remain invisible as refugees. They fear the humanitarian crisis that people see affecting Yemen in the news will be replicated outside Yemen's borders, unless Yemeni refugees gain recognition.
Over the Red Sea, from Yemen to Egypt
Koboul al-Absi, who is also from Sanaa where she used to work in human rights and development, says she found herself in a dangerous position and was forced to leave Yemen for safety with her sisters in 2018. She explains that she had a choice between Amman and Cairo, two of the only cities to which direct flights leave from Yemen, and the only countries in the region to have ratified UN conventions on refugees and asylum seekers. High prices in Jordan can present a challenge to those coming from Yemen's struggling economy.
Egypt however is still relatively open to Yemeni nationals. Most people just need to get a medical report in Yemen before flying from Aden or Seiyun airport into Cairo. This is what Ameen did, travelling with a friend who had a fake medical certificate in order to escape the Houthis in Sanaa.
Yemeni ambassador to Cairo Mohamed Ali Maram has recently thanked Egypt in May for its role in welcoming Yemeni people in light of the circumstances in Yemen, as well as praising Egypt's role in the North Yemen Civil War in the 1960s. While Egypt's heavy involvement in the five-year war under Gamal Abdel Nasser proved costly, Egypt's involvement in the current conflict has been less direct, with around 800 ground troops known to have been sent to join the Saudi-led coalition, as well as air and naval forces.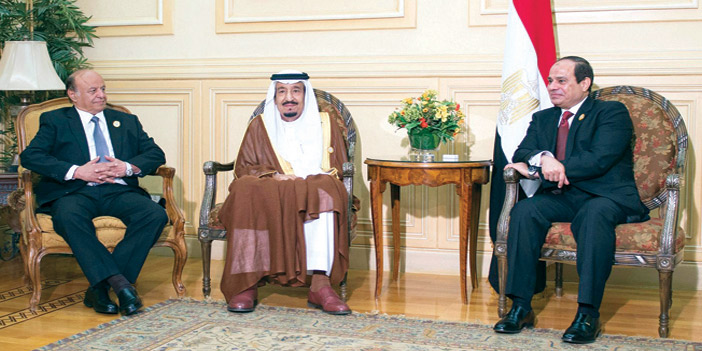 Yemenis in Cairo: Neither refugee nor citizen
Once in Egypt, Yemeni citizens can access healthcare and government schools on the same footing as the locals, but little else is available. Receiving an asylum seeker's yellow card provides protection from detention and deportation, yet many of the people who spoke to Egyptian Streets said they struggled to see the use of the card, and had chosen not to renew it given the few services available, and the fact that they found their cases did not progress.
A Yemeni woman who wished to remain anonymous told Egyptian Streets that she received a yellow card, and had an interview appointment for UNHCR to review herself and her parents' case to be considered for refugee status determination, a blue card valid for three years. She turned up to the interview to be told that she was not eligible.
UNHCR External Relations Officer Christine Beshay told Egyptian Streets that while Yemeni nationals can be recorded as asylum seekers in Cairo they will not be considered for refugee status determination, "in line with regional UNHCR policy."
Dr Anjila al-Maamari, a professor of mental health at Yemen's Taiz University who is currently living in Cairo, participated in 2016 in a series of meetings between ten Yemeni citizens and several UNHCR representatives. She told Egyptian Street that there was little they could do to help the Yemeni file. Since then, UNHCR launched the Egypt Response Plan for Refugees and Asylum-seekers from Sub-Saharan Africa, Iraq and Yemen in 2018. Funding is tight, however, and in 2018, the program received only 22 percent of its requirements.
Media attache to the Yemeni embassy Baligh al-Makhlafi told Egyptian Streets that the total number of Yemeni nationals in Egypt is not officially recorded, yet he estimated around 40,000, some of whom he said will be passing through Egypt, some staying. As of April this year around 9,067 Yemenis have registered with UNHCR Egypt as asylum-seekers, says Beshay, adding that this figure is up from 3,428 in 2017.

Despite the thousands of files belonging to Yemeni citizens in UNHCR's Cairo offices, as of 2018 only 19 were granted full refugee status.
Meanwhile, if Yemenis do not hold a yellow card, they are required to renew a residence permit at a costly rate of LE1,000 every six months. What's more, Koboul and Anjila told me that many Yemenis find they are unable to work officially, since Egyptian employers are required to prove that Yemenis have skills which are not available from Egyptian laborers to do the job before hiring employees of other nationalities.
This means that while lots of people leave Yemen with savings, Anjila and Koboul said, these start to dwindle away, as work in the informal sector, mostly in restaurants, or as brokers, can come with wages as low as LE1,000 to 2,000 a month. Ameen worked without a permit when he was in Cairo, selling Yemeni meals via a Facebook page. There were few opportunities available in Cairo even for Egyptian workers, he says, adding that several Egyptians are with him in Morocco attempting to reach Europe.
Meanwhile, the support for Yemenis is limited, and don't help their professional circumstances. "We don't need basic training in languages, make-up and sewing" Kaboul told me, describing the courses currently offered to Yemeni citizens in Cairo by an aid organization. "We need real training in things like mental-health support for people who are traumatized from their experiences in Yemen."
Beyond Egypt
People think that parts of Yemen are still safe, says Maamari, and that Yemenis should try and remain in the country and claim aid from humanitarian work there. Around 3.3 million people in Yemen are currently displaced, having left their homes in certain cities to seek refuge in areas of Yemen out of the direct firing line.
But within Yemen, food has often been used as a weapon of war, with all sides in the conflict imposing blockades and pushing around 12 million people to the brink of starvation, while over 70 percent of the population – around 20 million people – are in need of aid and protection.
The UN World Food Programme recently suspended aid to Sanaa following disputes with the Houthis, who control the capital, regarding the distribution of food packages. The decision affects 85,000 people in Sanaa, including many who were displaced from Hodeidah, a port city and a major lifeline for Yemen, which has been disrupted by ongoing fighting between Houthi forces, thought to be backed by Iran, and the Saudi-led coalition backed by the US, France and the UK.
16,000 people left Yemen to seek asylum in 2018, the highest number since the conflict began three years ago.  Statistics show that outside of Egypt, Yemenis have also sought refuge in the Horn of Africa, with around 11,604 in Somalia, 4,290 registered in Djibouti, and over 1,000 in Ethiopia.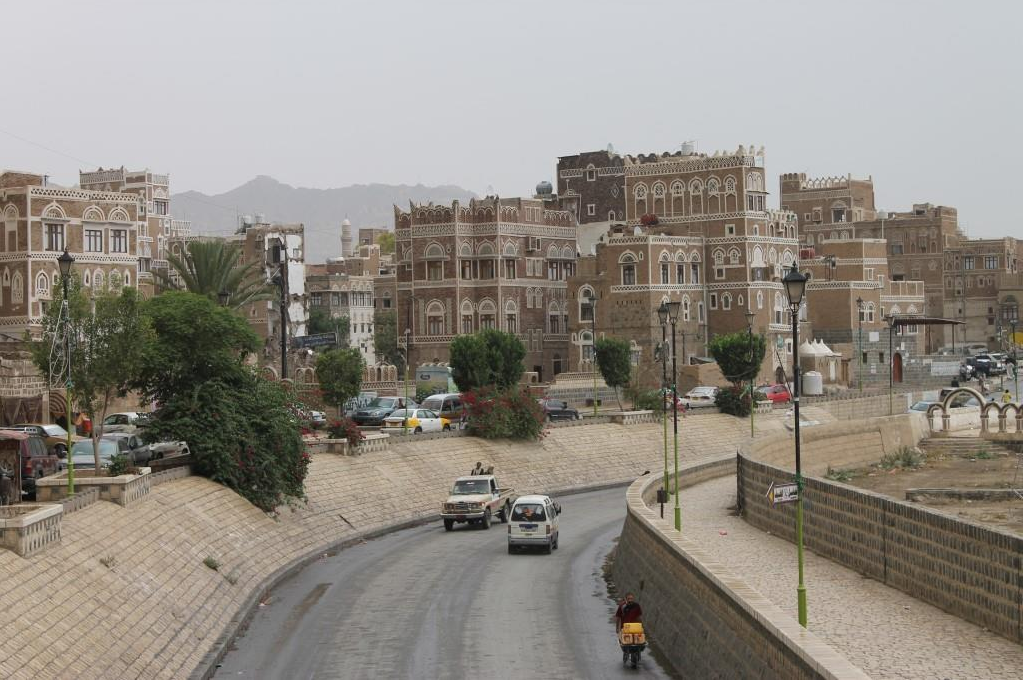 While Beshay told me that UNHCR could consider Yemeni people in Cairo for refugee status determination if they are considered for resettlement, Yemeni citizens are not a priority for European resettlement programs. According to Maamari, this was due to the idea that Yemenis would have difficulty integrating in Europe, or that they lacked professional skills.
Yet European Commission spokesman Markus Lammert told Al-Jazeera in 2015 that Yemenis are not currently considered for resettlement in Europe since there is a very low acceptance rate in comparison to other nationalities. The International Organization for Migration meanwhile does not return people to Yemen since it is not considered safe, adding to the stalemate for Yemeni citizens.
While Yemeni refugees struggle to obtain official recognition, some, like Ameen, may begin seeking a more dangerous route across North Africa and the Mediterranean. Koboul is currently working to found Wojood (Presence), a grassroots organization seeking to raise the profile of Yemenis living in Egypt. She believes that providing a path for refugees outside of the country is an important part of resolving the conflict, in order for the world to acknowledge the conflict, and those affected by it.