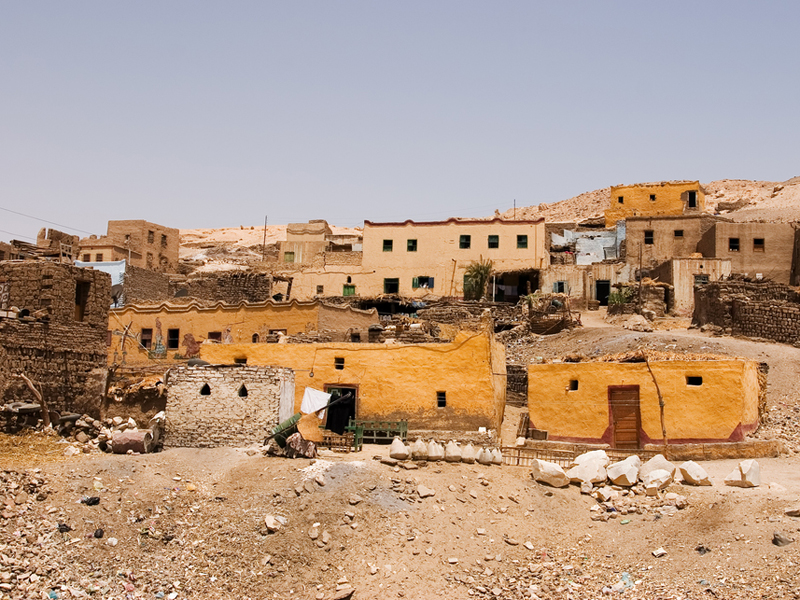 Egypt's President Abdel Fattah Al-Sisi launched the initiative 'Decent Life' in collaboration with the Ministry of Social Solidarity to help 32 million people living in Egypt's underprivileged villages.
With EGP 2 billion, Egypt will aid 377 villages in 11 different governorates in the first phase of the initiative, specifically those in Upper Egypt where 75 percent of the residents live below the poverty line. The first phase, which began early this year, is currently on-going.
The aid consists of providing drinking water lines, ceiling roofless buildings and houses, and donating blankets and furniture to at least three million people in the governorates.
"The country is in dire need of radical solutions to solve the problem of poverty in Egypt. Although these initiatives are important and people need them, they are not a solution; they just act like tranquilisers," Nevine Al-Qabbag, deputy at the Ministry of Social Solidarity, told the press.
Medical teams will visit villages and offer medical assistance and surgeries to those who need it. People with physical disabilities will be provided with prosthetic devices, wheelchairs and crutches.
Al-Qabbag said that part of the project is to construct 15 schools in the villages, and expand job opportunities in the area as well as help them to establish small businesses.
The second phase will target the villages of Mersa Matrouh, Beheira, Qalioubiya Port Said, Kafr Al-Sheikh, Cairo and Menoufiya governorates where poverty rates lie between 50 to 75 percent.
Villages with 50 percent poverty or less will be targeted in the third phase. These include the villages of Ismailia, Sharqiya, Daqahliya, Alexandria, Gharbiya, Damietta, Suez and Red Sea governorates.
"The ministry will provide 80 per cent of the initiative's cost while the remaining 20 per cent will come from NGOs," Minister of Social Solidarity Ghada Wali said.
Several initiatives have been ongoing to help those living in poorer villiages in Egypt including 'Karama and Takaful' and 'Kolena Wahed'.
"These initiatives must be regular and continuous in order to be part of the solution and not just a sedative," economist Magdi Sobhi, of Al-Ahram Centre for Political and Strategic Studies, said. "The government must provide job opportunities to at least five million unemployed youths so as to help them support themselves as well as their families. Egypt must invest in people."
---
Subscribe to our newsletter
---