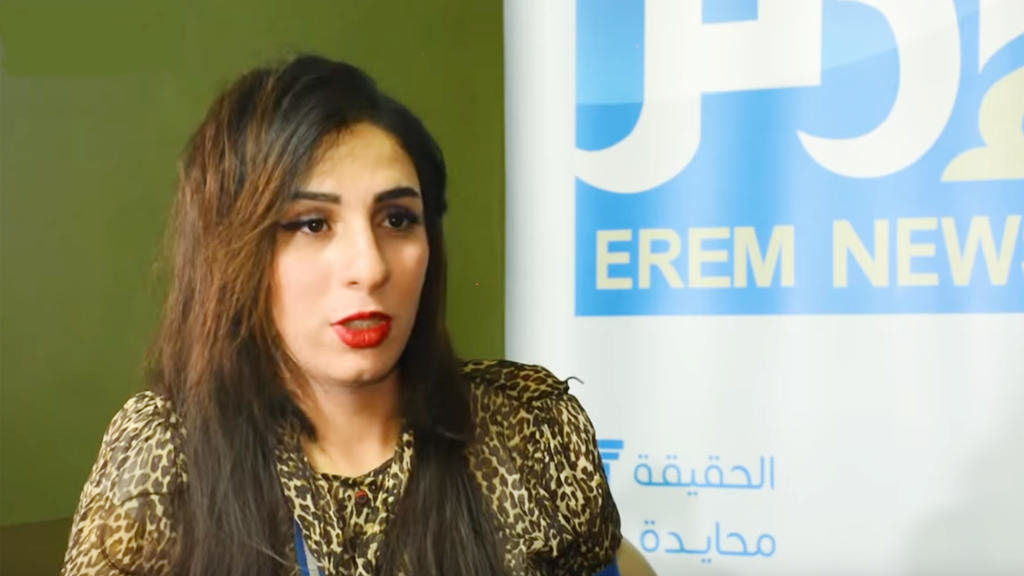 After four months in solitary confinement in a male prison, Malak al-Kashif, a transgender woman who was arrested for being a part of a "terrorist group", was released yesterday as per the decision of the Supreme State Security Prosecution.
News of the 19-year-old being arrested at her home on March 2019 sparked a social media movement demanding her release as fears of the possible threats she may face once placed in a male detention center increased.
According to an article by Mada Masr, at least 70 people who took part in the demonstrations have been arrested, but 10 have since been released. Malak was arrested after participating in the anti-government protests triggered by the horrific train explosion at Cairo's Ramsees railway station back in February 2019.
However, after her arrest by the National Security Agency, Malak's location remained unknown to her family and lawyer. It was later revealed that she was confined in Tora prison
As soon as news of her arrest circulated on social media, people expressed their concern for her vulnerable position given that her national identity card and official papers still list her as a male.
Malak has officially been trying to change the gender she was assigned at birth for meanwhile three years as a result of the tedious governmental paper work she has had to go through despite having undergone the sex reassignment surgery.
Because of this, it is most likely that Malak will be placed in a male prison, exposing her to possible harassment, assault and rape by male prisoners or officers.
Malak drew public attention in 2017, when she documented and shared her transition on her personal Facebook page. In 2018, Malak made headlines again when she attempted suicide.
According to an interview with Erem News, a UAE-based news outlet, Malak shared what she wrote on her suicide note: "I'm not killing myself because I'm trans. It's society that has killed me, because you rejected me, hurt me, hit me, detained me."
"For a long time, I was afraid to be on the street and afraid of riding public transport. I still don't take the metro," she said, before describing the violence she has faced in public space, including harassment, assault and kidnapping.
The LGBTQIA+ community in Egypt has been under avid crackdown since the 2017 Mashrou' Leila concert following which, according to Mada Masr, at least 75 people were arrested for raising the rainbow flag in solidarity with the LGBTQIA+ community.
Despite the fact that homosexuality is not explicitly illegal in Egypt, the society continues to take a conservative stance on the subject, and discrimination is common. Gay men have been repeatedly arrested and accused of blasphemy, debauchery, and charges related to immorality.
The Egyptian Initiative for Personal Rights (EIPR) report states that authorities have been able to spot arrest people for their sexuality through dating apps and websites such as Tinder and Grinder.
---
Subscribe to our newsletter
---