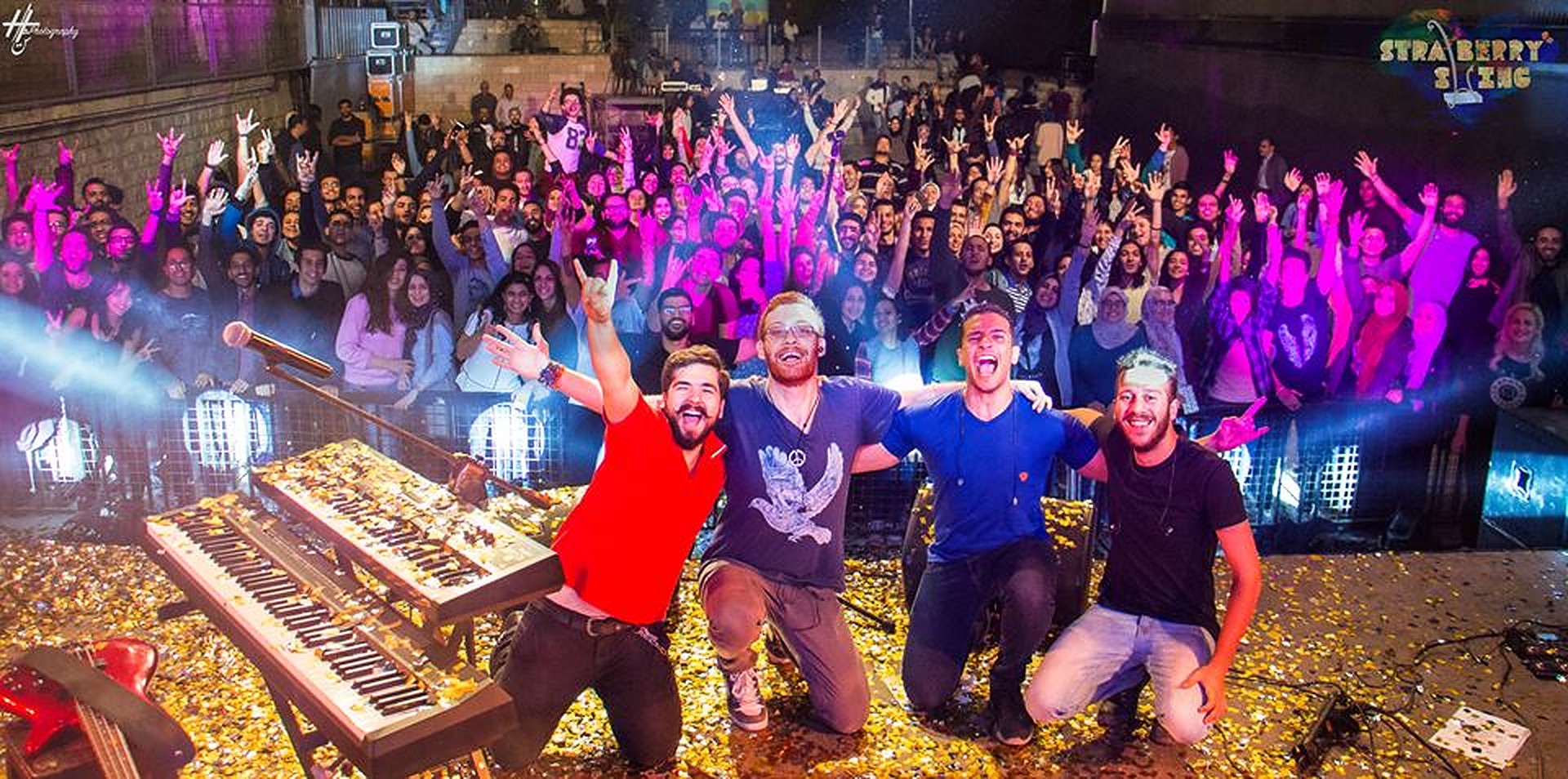 Music is probably one of the few kinds of art that can be experienced in so many different ways. It can be played anywhere, heard everywhere, and listened and enjoyed by anyone at any time. In a bustling, historical and growing city like Cairo, the art of music developed and expanded to reach every corner of the city, even the very far and deserted places in New Cairo.
While you can have the much older generations still performing and singing on huge stages in old Cairo, there are the other young and fresh sounds in other parts of the city playing in much more intimate and renovated spaces, with music that carries the spirit of a much more global and strongly connected modern world.
Earlier in July, the music of British rock band Coldplay was played not just on the radio, a mobile phone, or a laptop screen, but live on stage by their official tribute band 'Strawberry Swing' in Egypt. Band members Abdelrahman Sherif, Mohamed Tarek, Patrick Khalil and Ammar Raad all appeared calmly in the dim light of Room Art Space cafe and dived straight into the captivating melody of 'Magic', preferring to let the music spark the first instances of communication and contact between the band and the audience.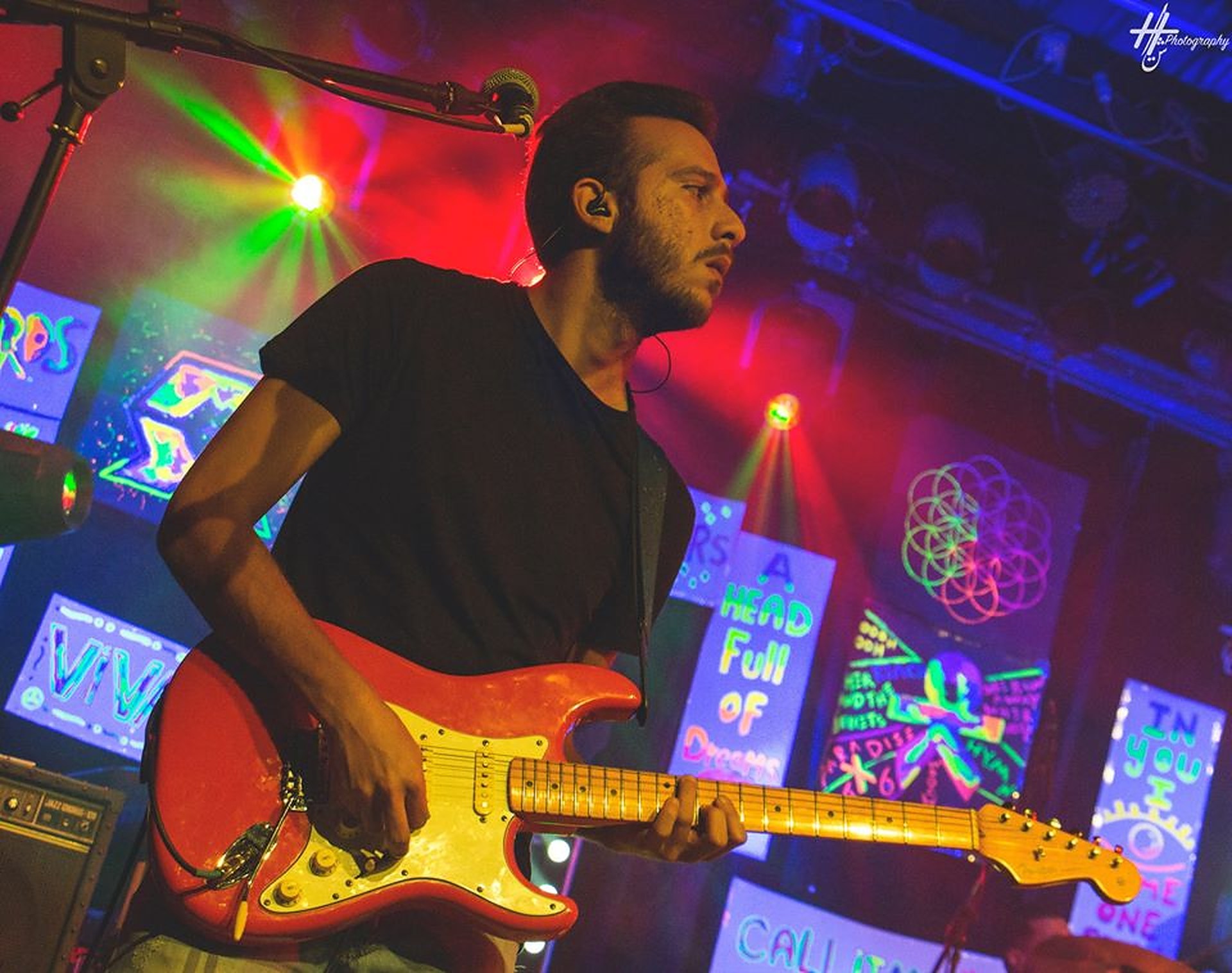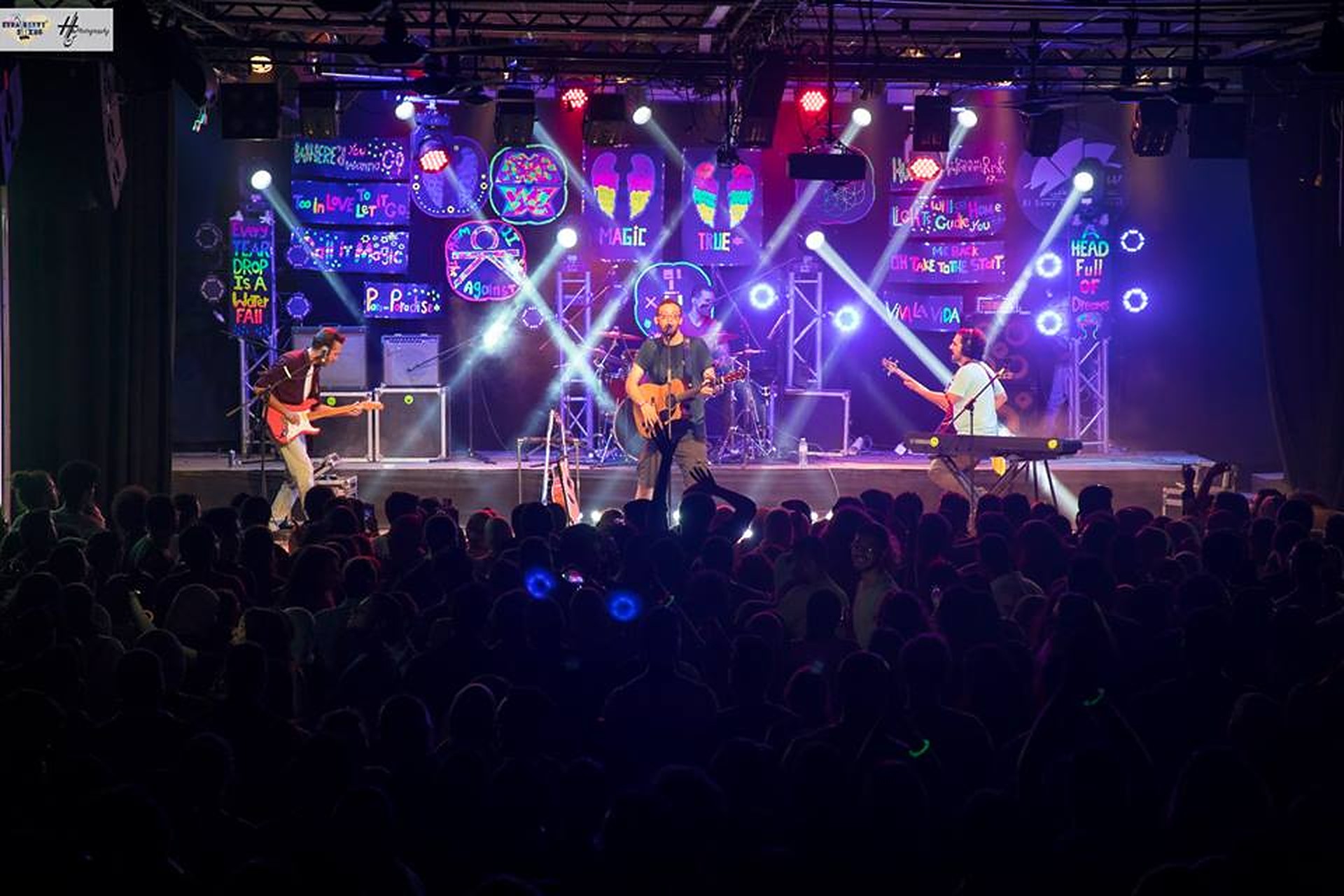 All of them are experienced musicians that played, and still play, with other different bands. Abdelrahman previously played with Egyptian Death Metal Band 'Sinprophecy' and a few of other projects like Ahl Sina (Oriental Metal), and Cosmic Architects (Post Rock). Patrick also performed with bands like Rock Rockies and Ahl Sina and is the back vocalist and drummer for Vyrus, while Ammar is planning to release an album next year with the band "Bel3araby".
Mohamed, also known as MishMish, is the lead guitarist and sound engineer for the band. He came from the same musical family as Abdelrahman, played in a lot of projects with different genres such as metal, progressive rock, composed film scores and then started to discover more music such as jazz, blues, and pop.
Yet despite that, they all played with great unity and love for the music, with little hints of competition or uneasiness among them.
"The culture of the music industry is mostly competitive here," Patrick Khalil tells Egyptian Streets, "it is usually not based on sharing interests and ideas together to create new music."
In contrast to the solo singers we mostly hear from, like the legend that is Amr Diab and others from the older generations, there is an interesting revival of the collective band spirit that has been ongoing following the 25 January revolution in 2011, with the likes of Cairokee who gained sudden popularity following the revolution by criticizing the social and political problems. Strawberry Swing, on the other hand, is a great example of how the simple passion for music can bring together different people in one band, with the mission to send messages of love and unity.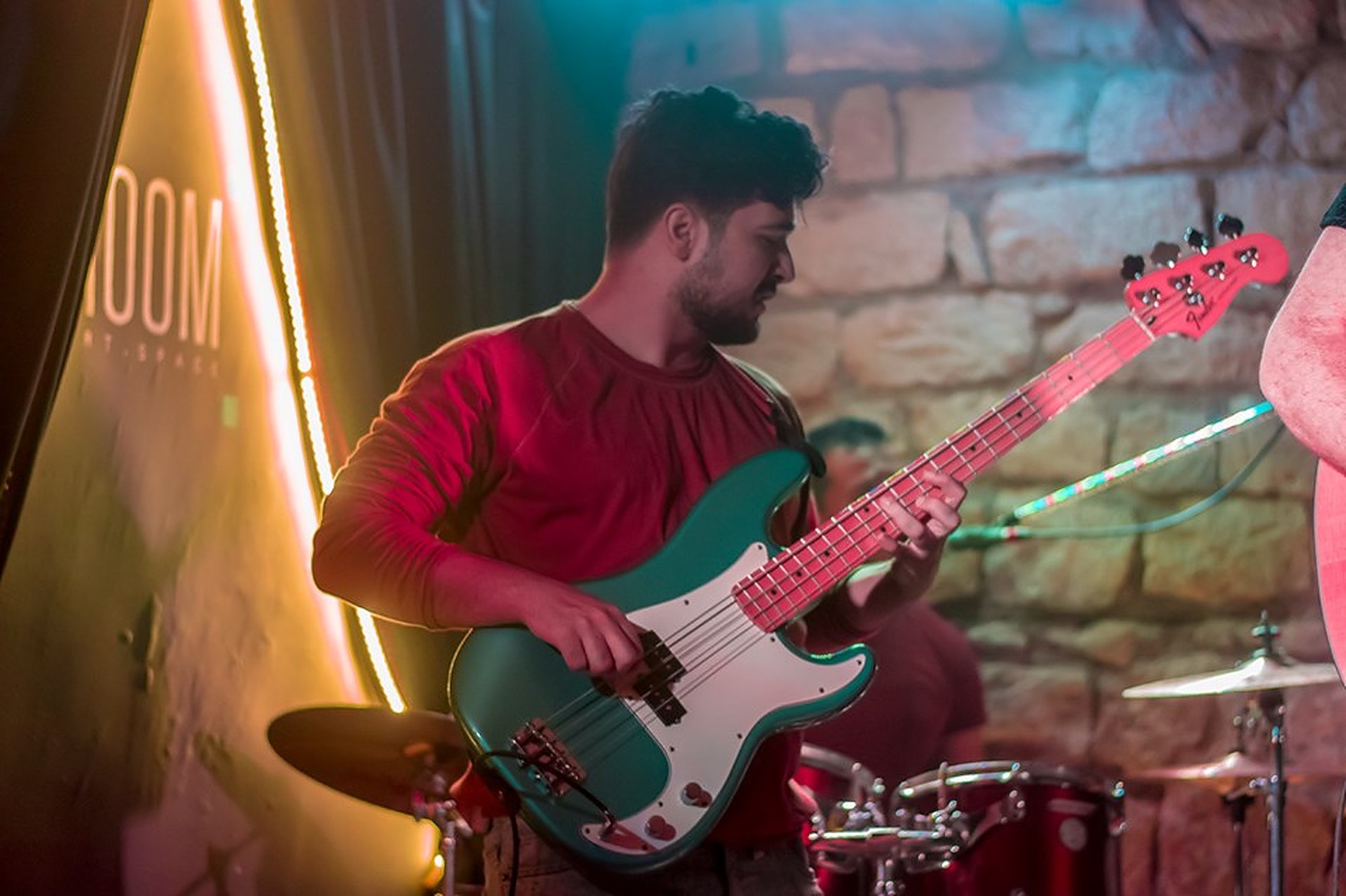 "Abdelrahman here is a huge Coldpay fan," Ammar says, "not only a fan of their music, but also obsessed with the messages of love, peace and unity their music carries, and he had a dream of sharing this message with the people around him."
"It all started when Abdelrahman called MishMish (Mohamed) to turn this into an actual tribute band and play live gigs, and they then talked with me and Patrick to it. Coincidentally, at the same time, Abdelrahman read a fun fact on a Facebook page that said 'Strawberry Swing' is one the most relaxing pop songs ever produced, which holds a messages for peace. And so he presented the idea to us as the name of the band."
It did not take long before their band was recognized, as Coldplay addressed its huge fan-base in Egypt in 2016 to attend the concerts of Strawberry Swing and that they would "love to play in Egypt."
For those in Egypt, we'd love to play there someday – in the meantime please consider going to see https://t.co/5iLAJ5UFDk
Love C J G W P

— Coldplay (@coldplay) December 8, 2016
"While we were rehearsing for our first gig, we found out that Coldplay tweeted that all their fans to come to our gig and that very night literally changed our lives for ever. The euphoria was insane. It is as if we were asked to carry the mantle of their message here in Egypt, and the way people reacted to the Coldplay tweet made us feel obligated to deliver that experience in the best possible way we can," Ammar adds.
As the concert went on, moving from 'Magic' to the more upbeat tunes of 'Paradise' and 'A Sky Full of Stars', the band's enthusiasm and interaction with the audience increased, shaking the entire room with claps, dancing, singing and eagerness to listen to the next song. There was also a great variety in the set list of songs, creating an even balance between the more soft and unknown songs, like 'Us Against the World', and the loud famous ones.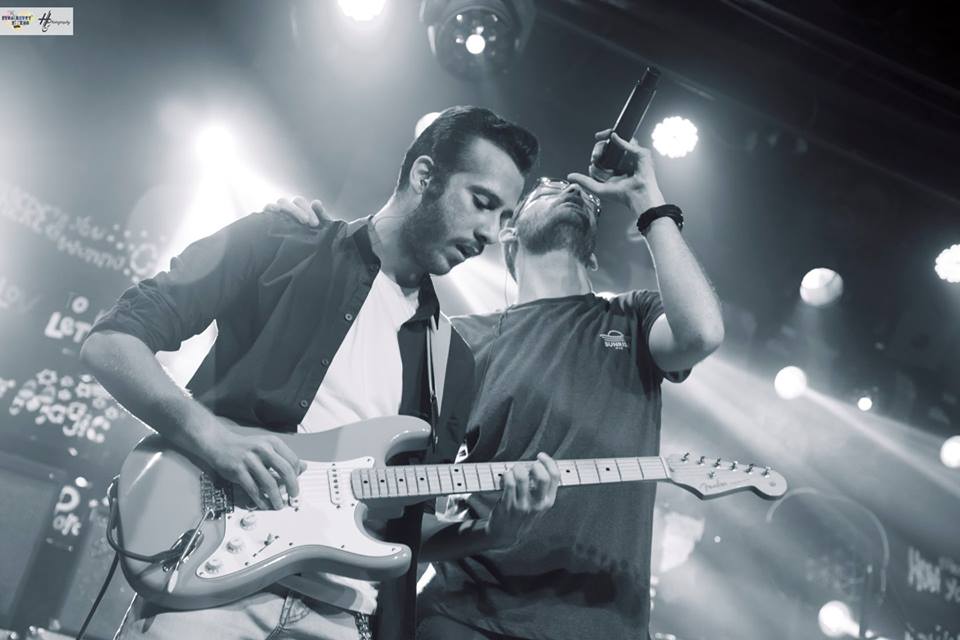 "When I first saw one of Coldplay's concerts on YouTube, I was stunned by how they make the audience a part of the show itself, such a letting people light the whole place with the Xylobands in their hands and giving them turns to sing the songs themselves. They take care of every detail, which makes it one of the best experiences a fan could ever have in his life," Abdelrahman says.
Though there are still significant challenges that musicians continue to face in Egypt, despite the fact that it has been growing over the years with other important developments happening in the country, like expansion of cities, booming young generation, and the increasing experimentation and acceptance of different genres.
"There's a shortage in music educators, venues and art spaces, and we also don't have many manufacturers here. Adding all the expenses up you'd find that we pay 40% more than musicians abroad to buy gear and other musical equipment," Patrick notes.
"But I think our music industry is growing even though its facing a lot of challenges," Mohamed (MishMish) notes, "there are a lot of great musicians that are coming in the industry recently, and hopefully they find the support they need in order to have an opportunity to grow and find their true potential."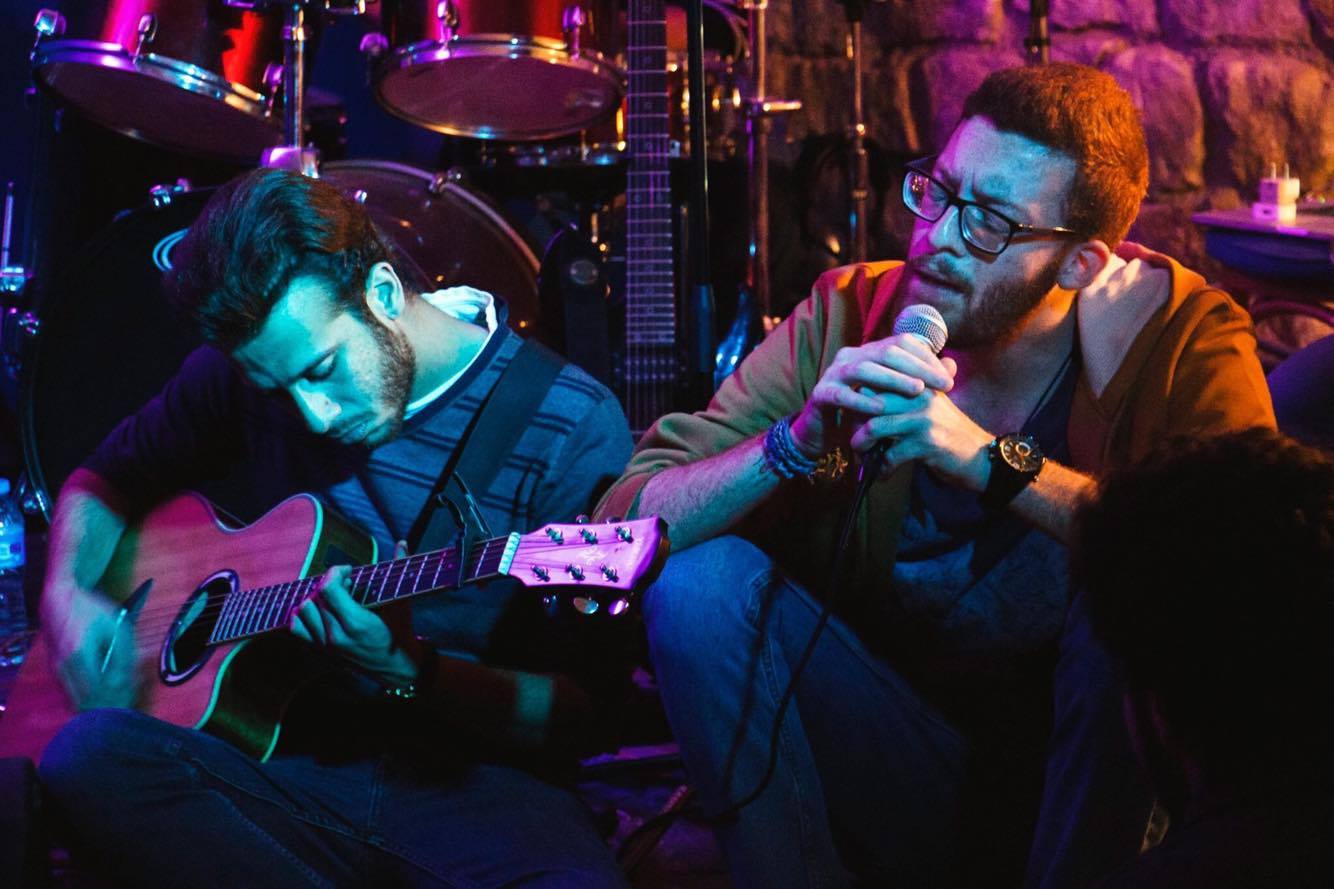 "We try to do that by supporting anyone by always sharing our knowledge and experiences for those with a passion for music, and we can only hope to do even the slightest positive impact on the industry of course."
What is incredible about music as an art is that it is quite inclusive, as it unites different people from various parts of Egypt with its own kind of language – the melodies, tunes, and harmonies of a song that can be enjoyed by just anyone.
Using this kind of musical language, Strawberry Swing hopes to expand in the future and spread its message of love, as they are currently working on a new original Arabic Pop/Rock project.
"The project will continue translating the sentimental situations that people experience in their lives into beautiful music. We have already released one song back in 2018 called "Shams El Sheta", and soon will be releasing more," Abdelrahman says.
"For Strawberry Swing, we are also currently searching for crew members and event companies willing to work with us to do greater concerts that would be closer to the Coldplay live experience and allow our fans to engage more and more in the show, and always the best experience."
For more information on Strawberry Swing and future dates, visit their Facebook page and Instagram
---
Subscribe to our newsletter
---