As the second half of Ramadan rolls in, for some, marathon television watching and quiet nights in after iftar might be starting to feel redundant. Luckily, the holy month in Cairo is also a busy season for the city's vibrant musical scene. 
From the age-old musical traditions of Sufi chanting and Zar, to alternative rock and classical music; plenty of concerts are still taking place across the capital for the next two weeks for those wishing to celebrate Ramadan through music. 
'From Earth to Sky': Wust El-Balad at El Sawy Culturewheel, Zamalek
Wust El-Balad – whose name translates to 'Downtown Cairo' – was founded in 1998. From a handful of friends jamming in small, dimly lit cafes, the band has since grown to regional fame and played a key role in shaping Egypt's underground music scene. 
Initially comprising singer-songwriter and actor Hany Adel on the guitar and lead vocals, vocalists Ismail Fawzi and Adham El Said, oud player Ahmed Omran, bass guitarist Ahmed Omar, and percussionists Mohamed Gamal El-Din and Ehab Abdel-Hameed, Wust El-Balad's lineup has seen various changes since its establishment. 
Nonetheless, the band has continued to be a major force in the local indie scene, releasing six widely popular albums since its inception. This Ramadan, the pioneer alternative rock band is coming to Zamalek's El Sawy Culturewheel for a night of Sufi fusion music by the Nile, in a performance entitled 'From Earth to Sky.'
Wust El Balad will perform at Al Sawy Culturewheel on Saturday, 8 April, at 9 PM. 
Al Hadra Ensemble and Omar Khairat at the Cairo Opera House, Zamalek
Sufi chanting troupe Al Hadra aims to preserve Egypt's rich heritage of musical spiritualism, Sufi 'hadras' – communal religious rituals – and the practice of Islamic 'Zikr' – remembrance of God – by carrying over traditional chants from the city's mosques to its stages and streets. 
Al Hadra's flagship two-act show comprises religious chants, prophetic praises, and poems on divine love. The texts are traditional ones authored by historical and contemporary Sufi thinkers, and adapted into music by the band members.  
Al Hadra will perform at the Cairo Opera House's Open Air Theater on Sunday, 9 April, at 9:30 PM.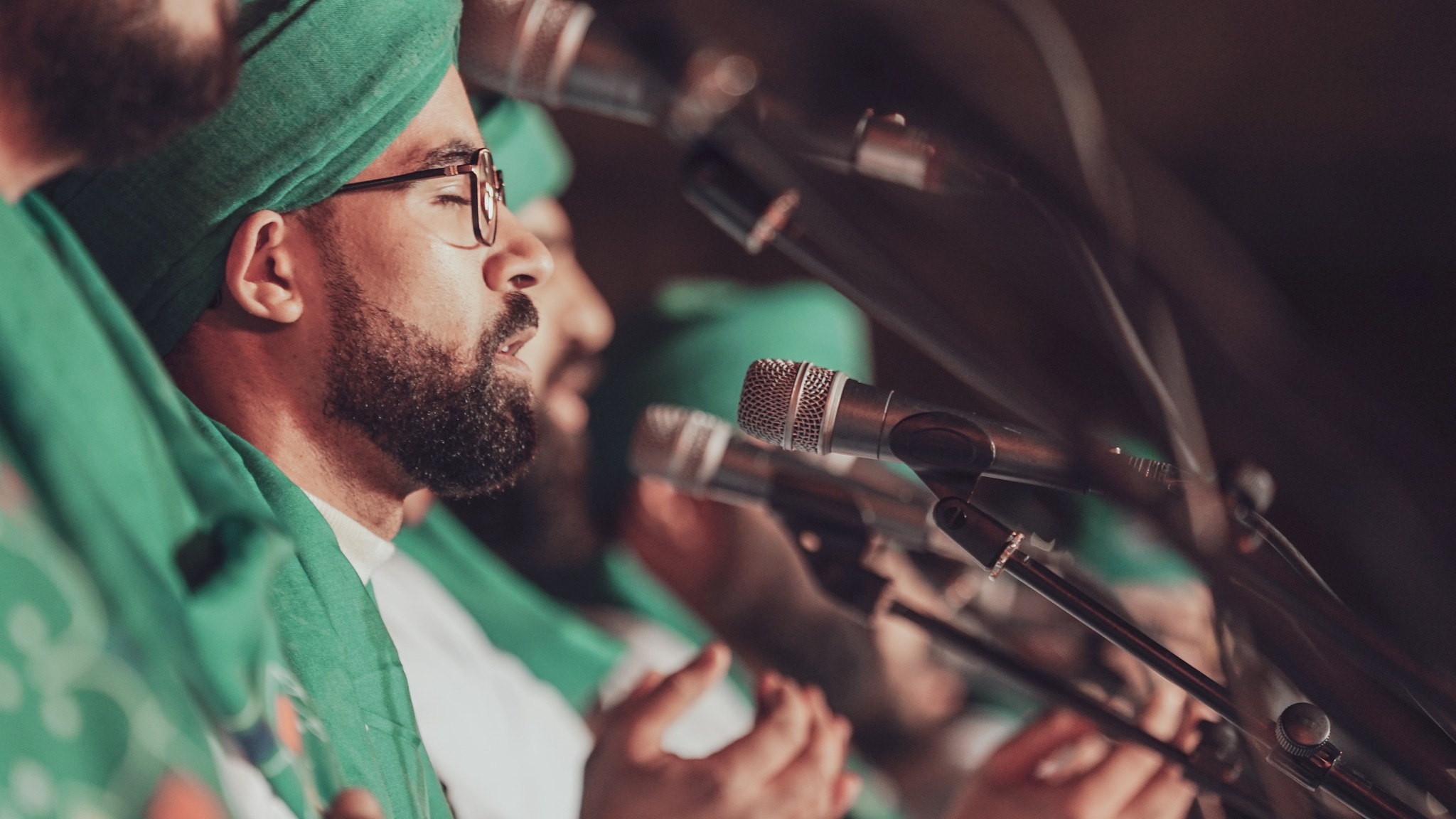 The following evening, the Cairo Opera House will host iconic Egyptian pianist and composer Omar Khairat on its main stage for two consecutive nights. 
With a repertoire encompassing classical, jazz, oriental, and international fusion music, Khairat counts among Egypt and the Arab World's foremost composers. 
He is best known as the mind behind many a beloved film soundtrack — including Youssef Chahine's 1984 drama Al Youm Al Sades (The Sixth Day); Khaled Al Hagar's 2004 Hob Al Banat (Girls' Love); and Amr Arafa's 2005 El Sefara Fel Omara (The Embassy is in the Building), among many more. 
Omar Khairat will perform at the Cairo Opera House on Monday, 10 April and Tuesday, 11 April. Both performances will start at 8 PM.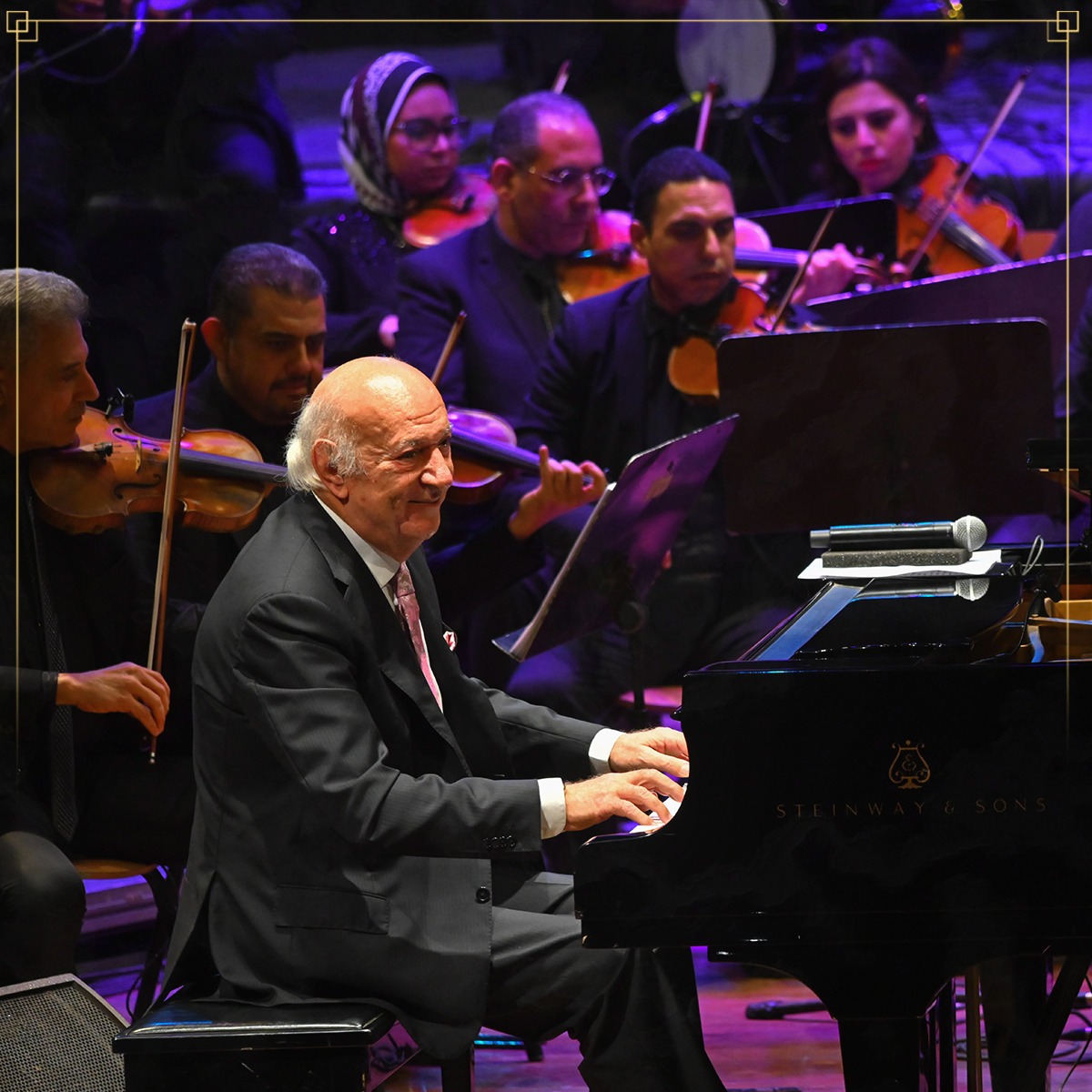 'Ramadan Nights': Mazaher and Youssra El Hawary at the French Institute of Egypt, Al-Mounira
As part of its Ramadan Nights programme, the French Institute in Egypt, located in Al-Mounira, will host a special performance by Zar music ensemble Mazaher. The women-led ensemble comprises musicians Umm Sameh, Umm Hassan, and Nour El Sabah, who count among Egypt's few remaining mainstream Zar practitioners. 
Zar, a musical genre originating in Upper Egypt and Sudan, is characterized by heavy percussion, upbeat dancing, and spiritual lyrics passed down orally from one generation to the next. It is also widely thought of as a spiritual and communal healing practice. 
On the French Institute's stage, Mazaher will give a performance based on Sufi scripts, relaying prophetic praises and the stories of historical Sufi leaders through music. 
Mazaher will perform at the French Institute in Egypt on Tuesday, 11 April, at 9 PM.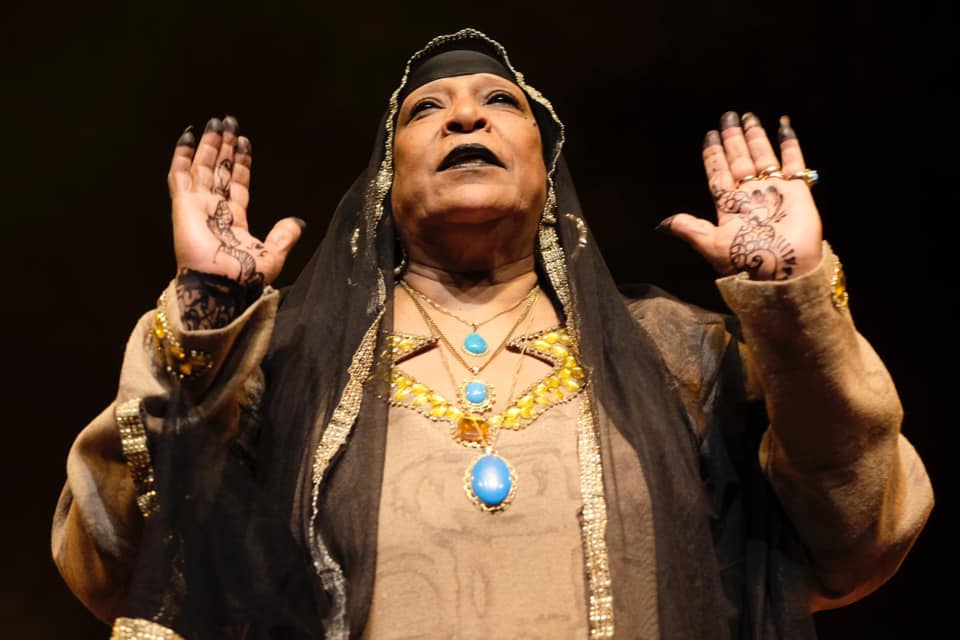 Two days later, the French Institute will be hosting beloved Egyptian singer-songwriter and accordionist Youssra El Hawary for a night of playful jamming. 
Grown famous for her unique style fusing folk, indie rock, and jazz music, El Hawary has been composing her own songs since 2010, and skyrocketed to fame in 2012, after her first single El Soor (The Gate) went viral on social media. 
The same year, she formed her eponymous band, which has since gone on to release Egypt's first crowdfunded album, and perform on stages across Egypt and Europe. 
Youssra El Hawary will perform at the French Institute in Egypt on Thursday, 13 April, at 9 PM.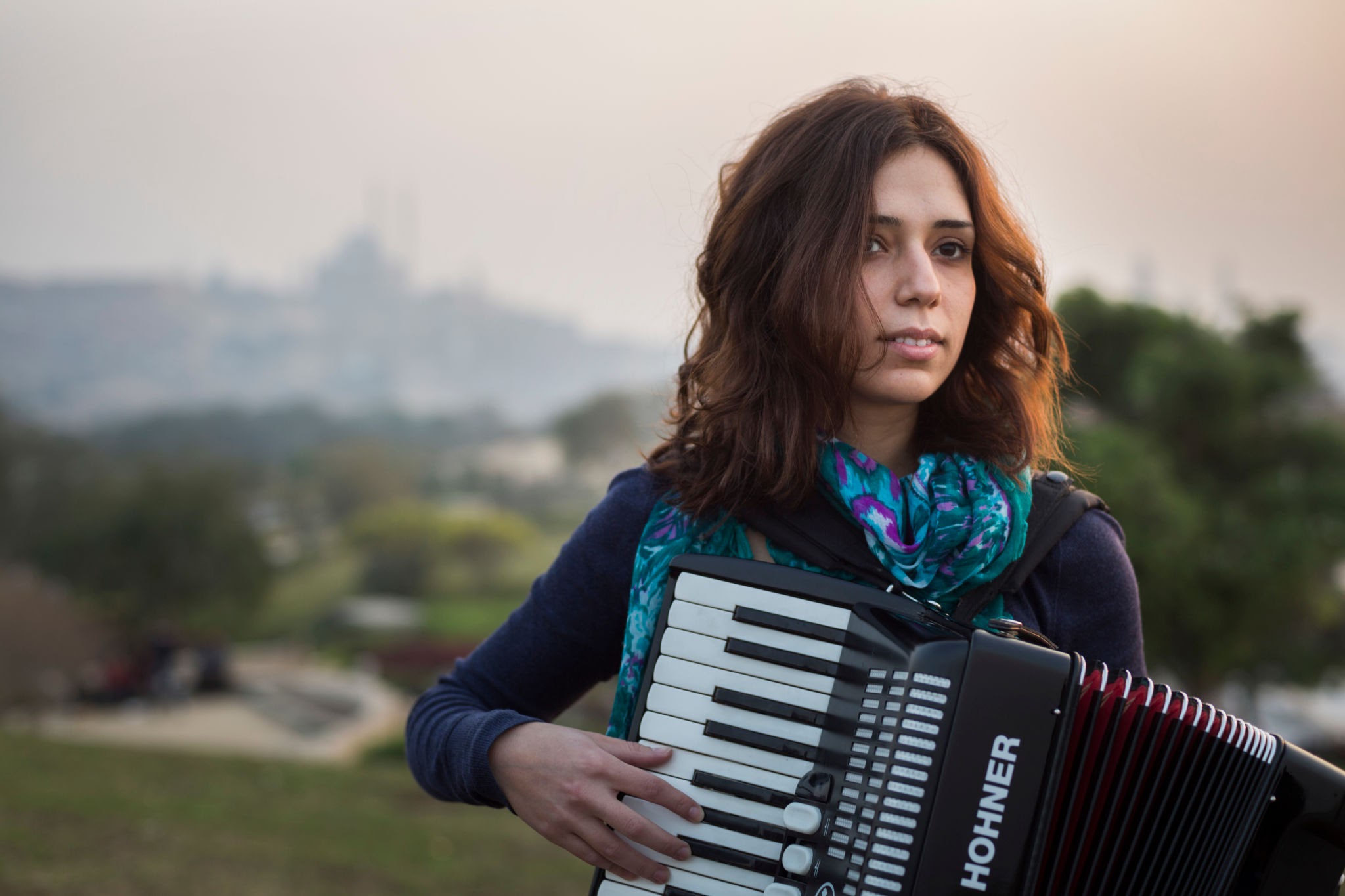 Strawberry Swing at Rawabet Art Space, Downtown Cairo
Named after the British rock band's 2009 hit single, Strawberry Swing is Coldplay's official tribute band in Egypt. 
The band comprises seasoned musicians Abdelrahman Sherif, Mohamed Trarek, Patrick Khalil, and Ammar Raad. Though each of them plays in or works on separate musical projects, the group were united by a mutual desire to spread messages of love and unity through their music and counter the competitive spirit of the local industry. 
In 2016, the band was propelled to prominence by none other than Coldplay themselves – who tweeted to recommend that Egyptian fans go attend Strawberry Swing's performances. 
Strawberry Swing will perform at Rawabet Art Space in Downtown Cairo on Monday, 17 April, at 9:30 PM.