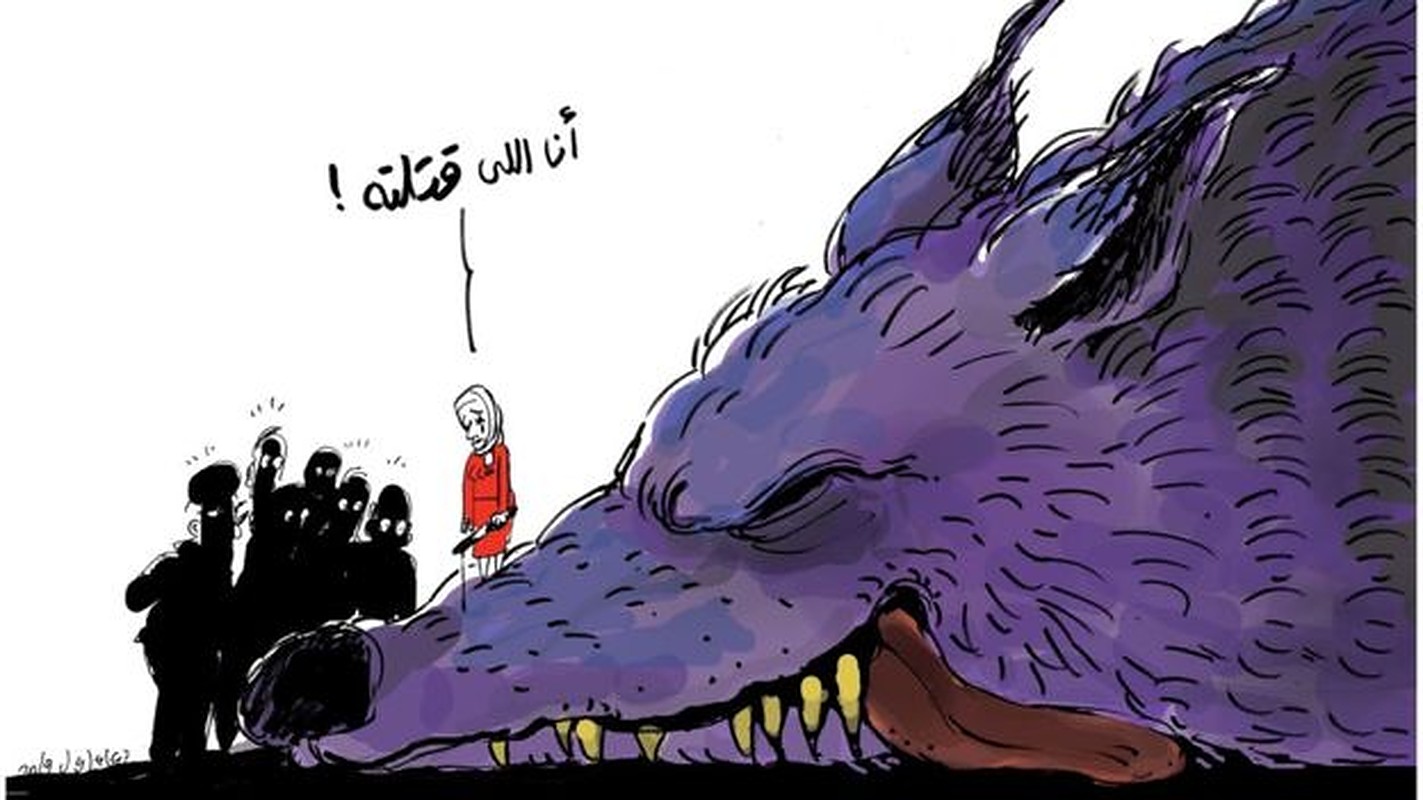 Last Monday, Amira Ahmed Rizk, a junior high school student, was detained for 15 days in a juvenile detention center after she was charged with premeditated murder for stabbing her rapist 14 times.
The 15-year-old girl's case has been sent to medical and forensic examinations, with investigations still ongoing, and the weapon used in the crime was sent to the criminal laboratory for examination.
The National Council for Childhood and Motherhood (NCCM) commented on the incident in a report, "we offer her all the support," and pointed out that the legal support unit in the Council was directed to assign a lawyer to follow up and attend the investigations and provide support and support to the girl.
Dina Fouad, Rizk's lawyer, explained the full story on the TV program '90 minutes', stating that Rizk was in a relationship with a young boy named Ibrahim, who agreed to meet her in a zoo in Giza on Friday. Though the narrative was changed as she was surprised to find another friend with him, and Ibrahim later took her mobile mistakenly as a 'joke' and then disappeared with it.
Later on, when Rizk tried to get her phone back by calling it through another phone, another person answered and told her to come and get it in the specified place. On her way to the place, she found the two boys in a microbus and went with them. After the boys left, the driver insisted to take her home, and then drove towards a deserted mountain area where the incident of rape began. At first, Rizk rejected his advances, but after threatening her with a knife, she tricked him with consent before taking the knife to stab him 14 times and ran to a police station to report her case.
"The girl was in a state of legitimate self-defense, and the case is not limited to just that, but also the kidnapping of a female," Fouad said.
The lawyer added that the young girl is in a state of extreme shock, and that she must be rehabilitated after release. Fouad also stated that she is waiting for the final report that would prove her innocence, and assured that the prosecutor's decision to detain the girl in custody and to imprison the two young men for investigation confirms that the public prosecution is taking steady steps to achieve justice and support.
Janet Abdel-Alim, a researcher in gender crimes, told BBC that the case should be characterized as "self-defense rather than murder", as well as giving priority to psychological support rather than confinement.
However, Dr. Ahmed Mahran, lawyer and director of the Cairo Center for Political and Legal Studies, told Sada Al Bada that the girl was not in a state of legitimate defense, as she stabbed him 14 times and not just one or two times, and that there was a great distance between the driver and the girl.
"The presence of women in the judiciary is important. Whatever the case, a man may not know what a woman is suffering," says Counselor Mohammed, who specializes in issues related to violence against women.
Many on social media came in full support for Amira, with the hashtag "#فتاة_العياط" trending, and calling for her release.
However, at the same time, some criticized her actions of going out with young people and accepting to ride a microbus with them without the knowledge of her family.
These conflicting reactions were demonstrated recently during the African Cup of Nations in Egypt, with the case of Egyptian football player Amr Warda, who was accused of harassing a woman and was dismissed from the team to be quickly returned to play with his team.
At the time, there was widespread sympathy from different groups of Egyptian men and women, with even Mohamed Salah tweeting for people to give him 'a second chance'. There were also others who found several justifications for him, and insulted some of the girls who exposed him.
---
Subscribe to our newsletter
---