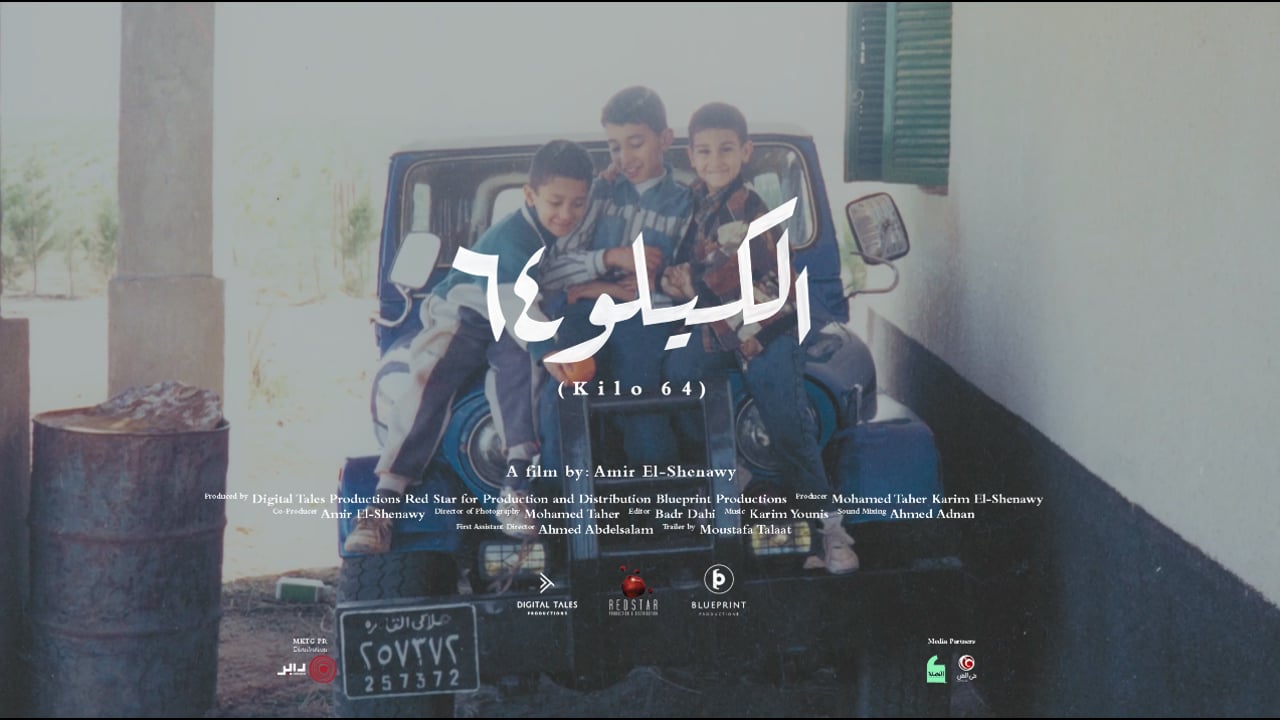 The 9th annual edition of the Malmo Arab Film Festival (MAFF), one of Europe's biggest film festivals dedicated to celebrating and highlighting Arab and North African filmmakers, has been announced. Slated to take place from October 4th through to the 8th, MAFF's 2019 will feature 120 films from across the MENA region.
Boasting the biggest audience in Southern Sweden, the festival serves as "a platform for collaboration between the Nordic and Arab film industries," according to MAFF's website.
This year's edition of the festival will see 10 Egyptian films participate in different categories, from critically-acclaimed and commercial hits like Yommedine (Judgment Day) and Turab El Mas (Diamond Dust), to indie shorts like Ma Taalash An El Hageb (Eyebrows), to Egypt's first animated feature El Fares wi El Amira (The Knight and the Princess).
''Since the establishment of the festival in 2011, Egyptian cinema has been very present every year, and it is a logical thing because you cannot organize an Arab cinema festival without presenting the very best in the oldest and largest Arab cinema industry," MAFF Director Mohamed Keblawi said in a statement, according to Egypt Today. "Last year, Egypt was the festival's guest of honor. In the 9th edition, the Egyptian presence will continue through a showcase of carefully selected films to shed light on the various aspects of modern Egyptian cinema."
Below are 9 of the most prominent Egyptian films to feature in this year's Malmo Arab Film Festival.
Leil Khargy (EXT. Night)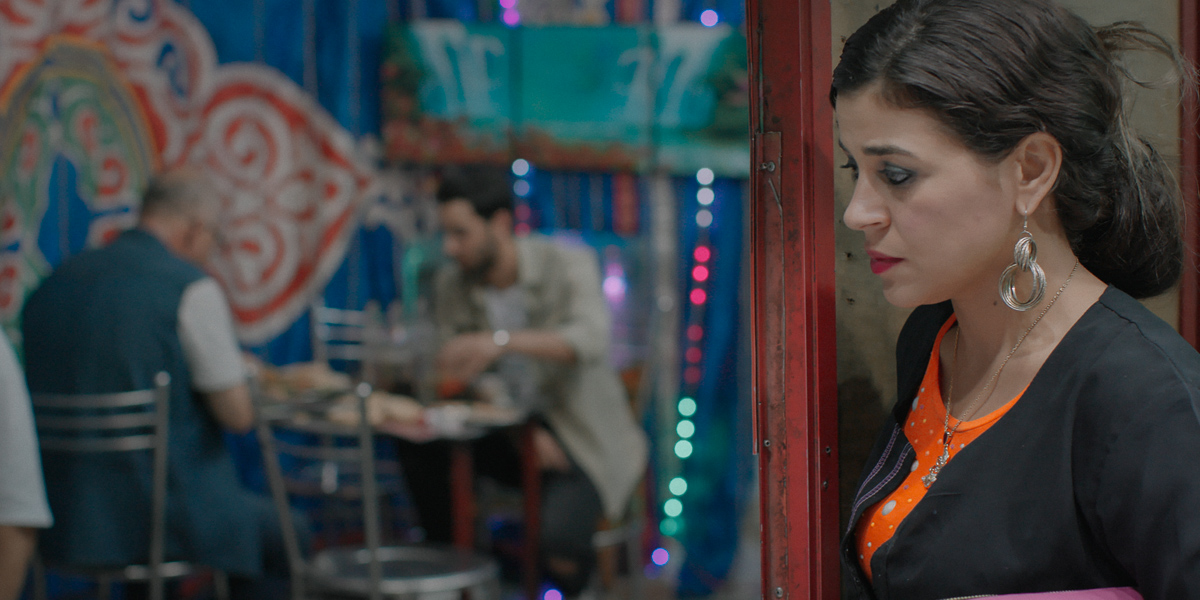 Starring Sherif Desouky, Karim Kassem, Mona Hala, Basma, Ahmed Malek, and Ahmed Magdy, this gripping comedy drama follows the stories of Toto, a sex worker, Moustafa, an Islamist cab driver, and Moe, a playboy. The three set out on a nocturnal journey across Cairo and are forever changed by the different facets of life in the city. Dealing with themes of classism and sexism, director Ahmad Abdalla paints a complex picture of Cairo and its people.
El Deif (The Guest)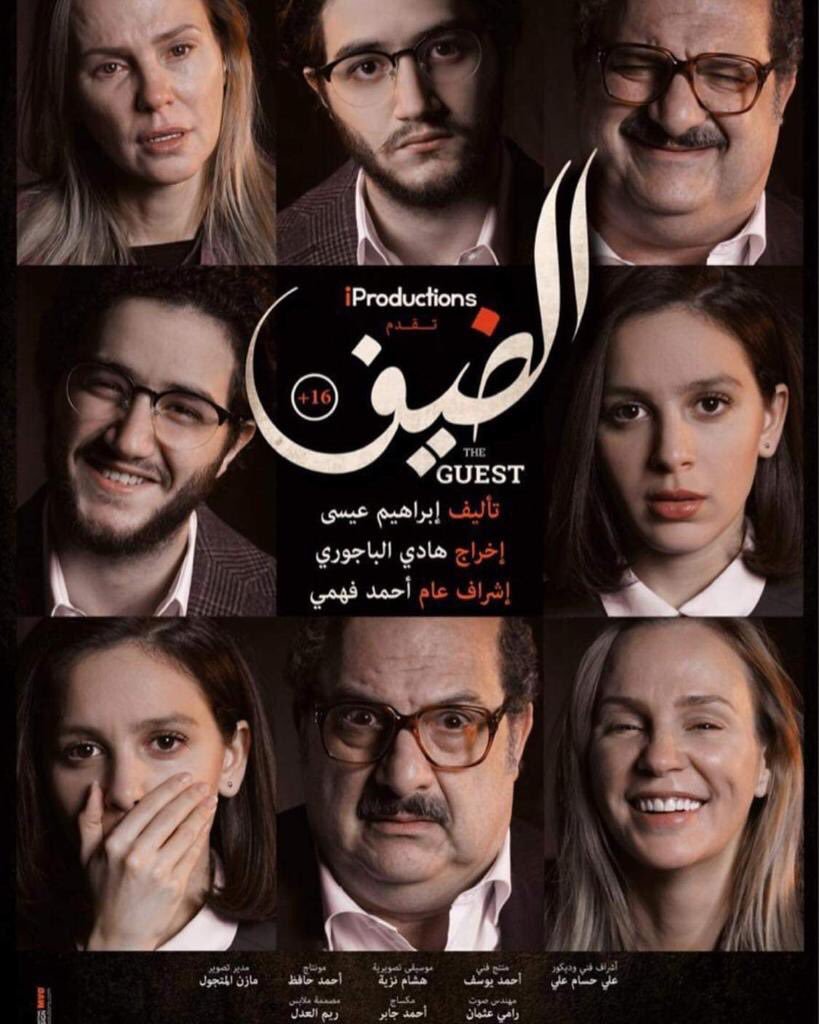 Competing as Africa's cinematic champion in Tallinn Black Nights Film Festival in Estonia, El Deif has won accolades left and right. Written by prolific Egyptian writer Ibrahim Issa, El Deif tells the story of Osama, a dinner guest who visits with the Tijani family and appears to catalyze strange incidents. Starring Khaled el-Sawi, Sherine Reda, Ahmed Malek and Jamila Awad, the Hadi el-Bagouri-directed thriller is sure to keep audiences everywhere at the edge of their seats.
Kilo 64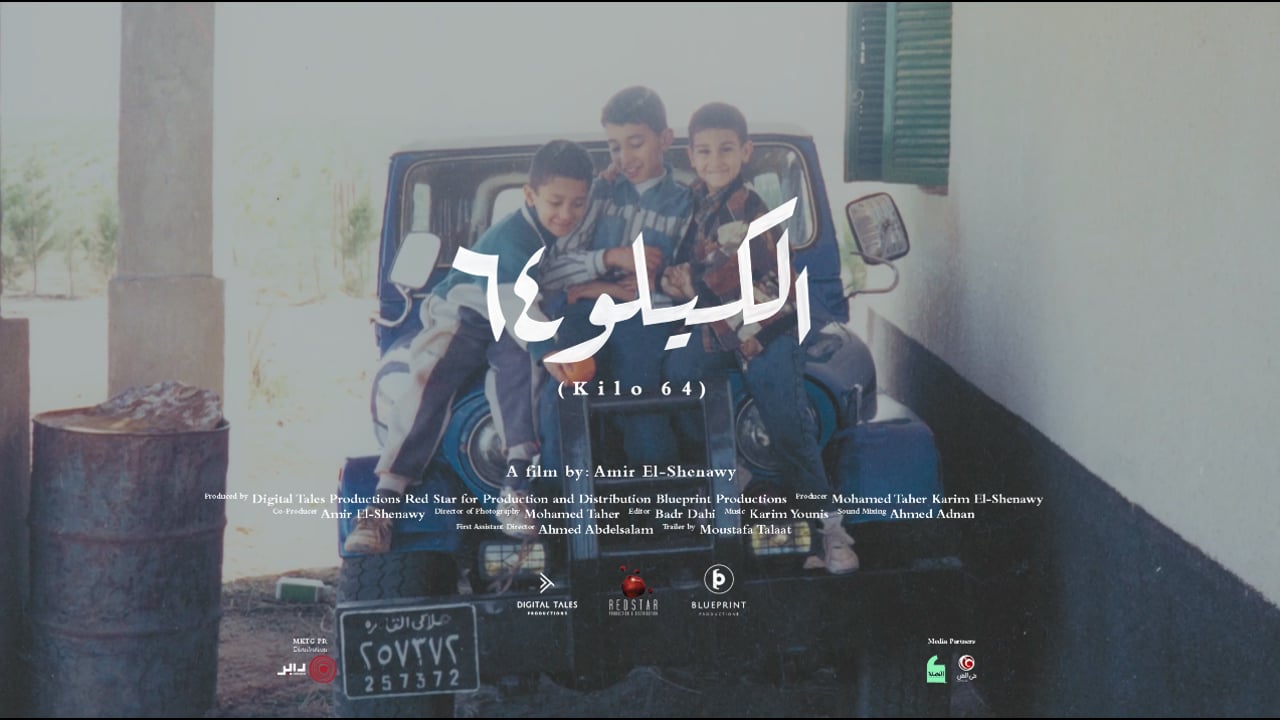 This feature documentary follows the story of Wael, a pharmacist who decides to pull up stakes and move to the desert and start farming. The story takes us through the twists and turns and challenges he faces on his journey and offers a glimpse into the struggles of millennials in post-January 2011 Egypt. Directed by Amir El Shennawy, Kilo 64 made its debut at the 40th Cairo International Film Festival.
El Shoghla (The Profession)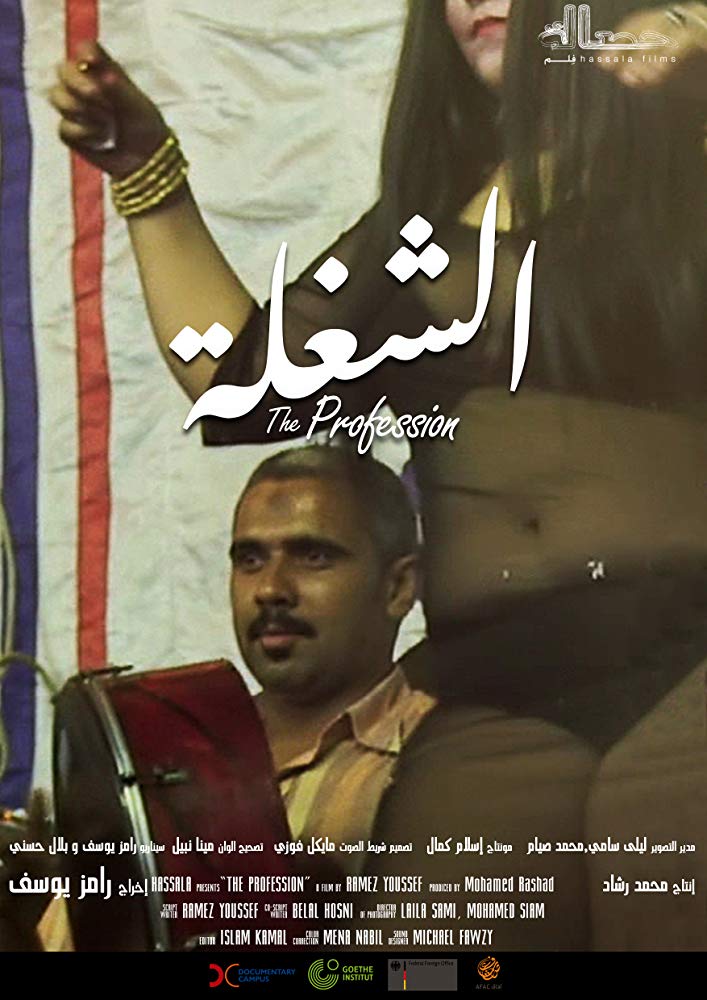 El Shoghla is Ramez Youssef's directorial debut. The feature documentary follows the stories of Egypt's traditional folk entertainers, specifically belly dancers who make a living by dancing at weddings. The film explores the hidden aspects of their lives and their complicated relationships with their husbands, who, in most cases, are also their business managers.
Ma Taalash An El Hageb (Eyebrows)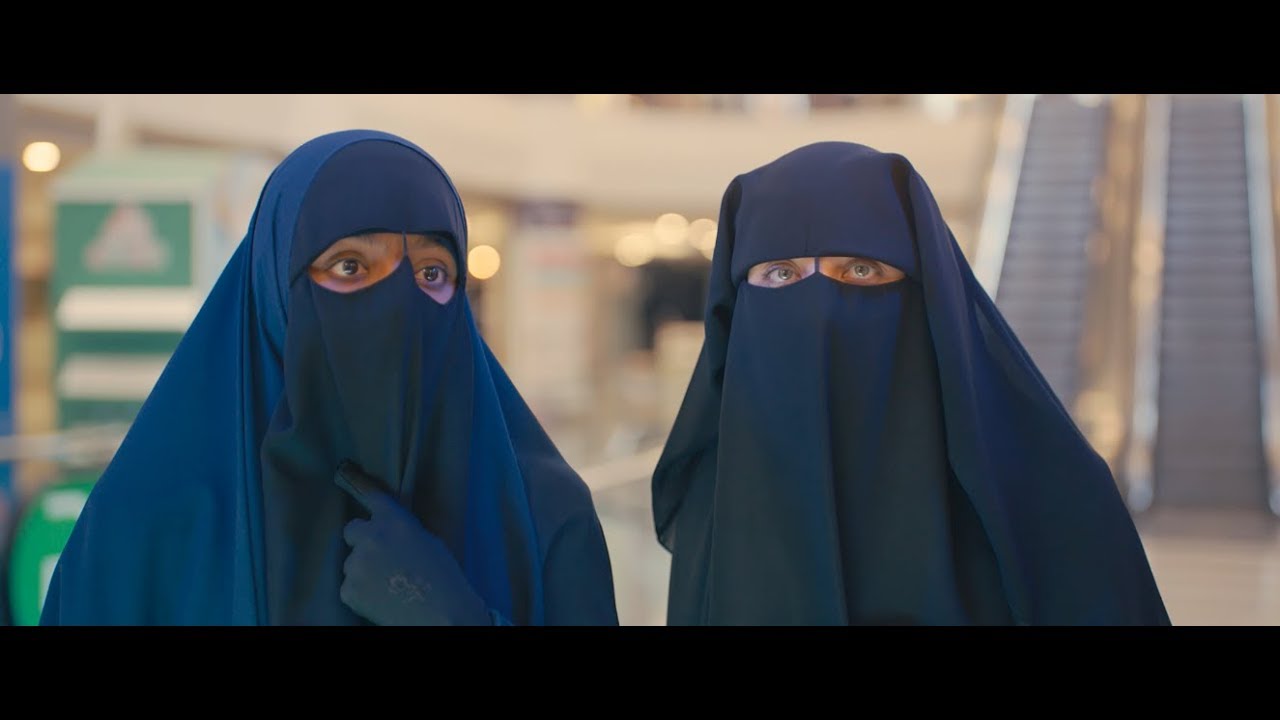 Directed by Tamer Ashry, this short film follows the story of Aisha, a niqabi woman who starts questioning her choices and the many prohibitions that govern her life and comes to a resolution after a short trip to the mall. Winner of the Best Short Movie award at the Gouna Film Festival, the film went on to feature in several international showcases.
Shoka wi Sekina (Fork and Knife)
Starring Menna Shalaby, Eyad Nassar, Asser Yassin, Rosaline Elbay, Nour Aboulela and Nourchène Bahri, and written and directed by Adam Abd El Ghaffar, Shoka wi Sekina explores themes of romance, love, and the cost of these all too human experiences. The film was a strong contender at the Gouna Film Festival thanks to its star-studded cast, cinematography, and piercing dialogue.
Turab El Mas (Diamond Dust)
Based on Ahmed Mourad's novel of the same, Turab El Mass stars Asser Yassin, Menna Shalaby, Maged el-Kidwany, Ezzat Al Alayly, Mohamed Mamdouh, Khaled al-Sawy, and Sawsan Badr. The plot follows the story of Taha, a man who leads a quiet life, working at a pharmaceutical company, until he ends up getting drawn into a murder mystery.
Yomeddine (Judgement Day)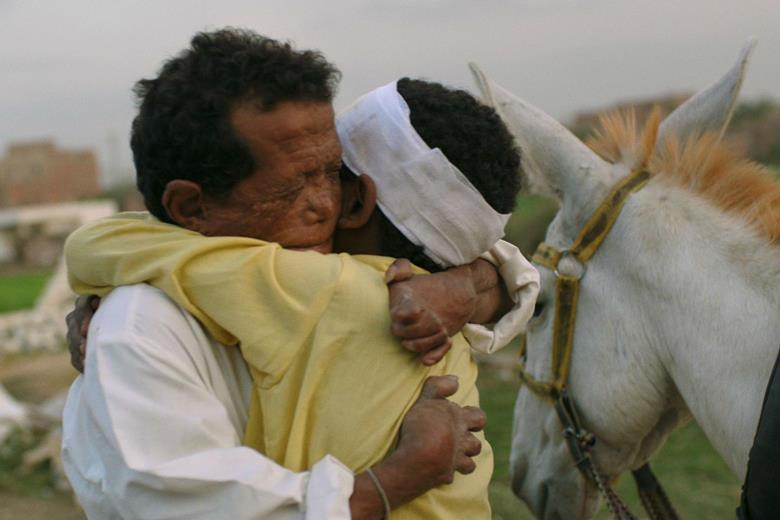 Perhaps one of the greatest films to ever come out of Egypt, Yommedine tells the story of Beshay, a leper abandoned by his family in a leper colony. He embarks on a journey across the country to find them and from then on, it is pure cinematic magic. The feature film was chosen for Cannes Film Festival's Un Certain Regard category, and earned director Abu Bakr Shawky the Gouna Star for Best Arab Feature and the Cinema For Humanity Audience Award at the Gouna Film Festival, as well as a Palme  d'Or nomination.
---
Subscribe to our newsletter
---