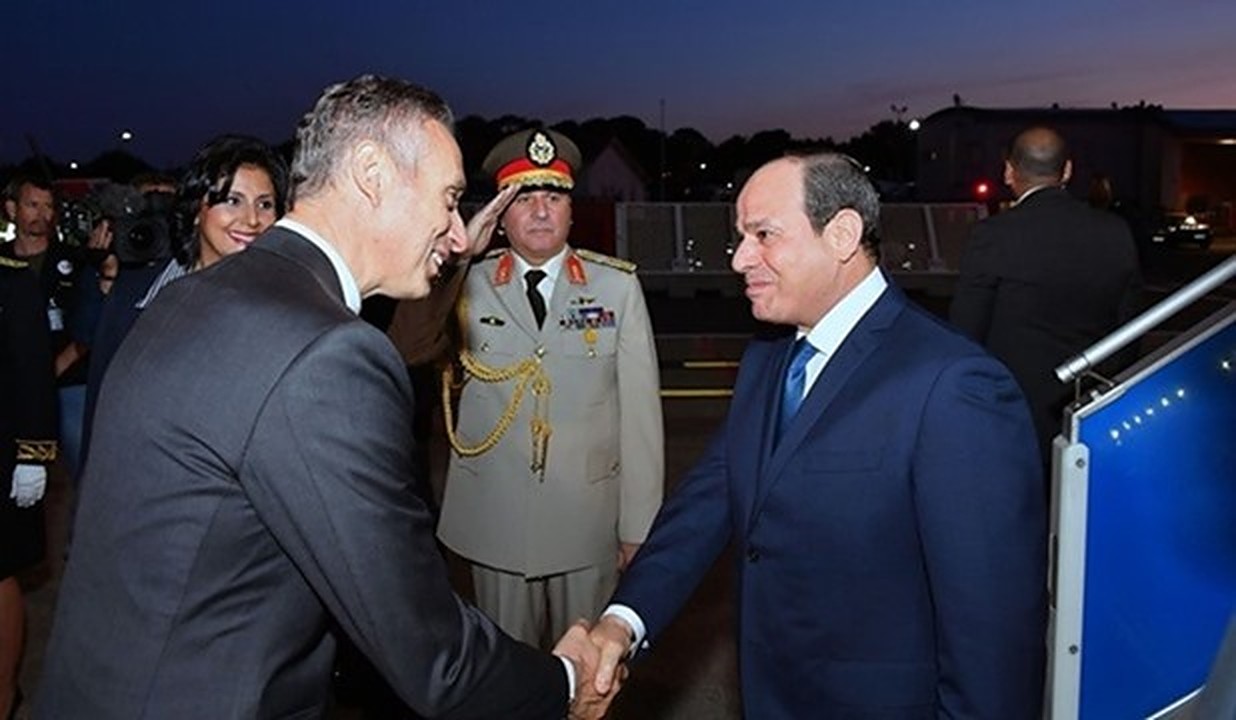 President Abdel Fattah El Sisi arrived to France on Saturday to attend the G-7 Summit, which is set to kick off on August 24 and end on August 26, Egyptian Presidential Spokesman Ambassador Bassam Radi reported.
As this year's host, Macron picked the issue of reducing inequality as the main theme, and has invited the leaders of Australia, Burkina Faso, Chile, Egypt, India, Senegal, Rwanda and South Africa to negotiate and discuss with other countries.
As the head of the African Union this year, President Abdel Fatah al-Sisi will give a speech at the France-chaired 2019 G7 Summit reviewing the African vision to achieve peace and sustainable development, and to consolidate cooperation and partnership between Africa and the G7 countries (U.S., Canada, U.K., France, Italy, Germany and Japan).
Macron also wants to focus on discussing the tensions between the U.S. and Iran that have been escalating since Trump pulled the country out of the Iran nuclear deal last year.
On top of that, the fires raging in the Amazon now appear to be at the top of Macron's agenda. "Our house is burning. Literally," the French president tweeted on Thursday. "The Amazon rainforest – the lungs which produces 20% of our planet's oxygen – is on fire. It is an international crisis. Members of the G7 Summit, let's discuss this emergency first order in two days! #ActForTheAmazon."
Ambassador Mohamed Hegazy, former assistant foreign minister, noted that Egyptian president's participation in the G7 summit and the 7th TICAD summit in Japan in one week will provide an important opportunity to consult with world leaders and reveal the concerns and issues facing African nations.
---
Subscribe to our newsletter
---