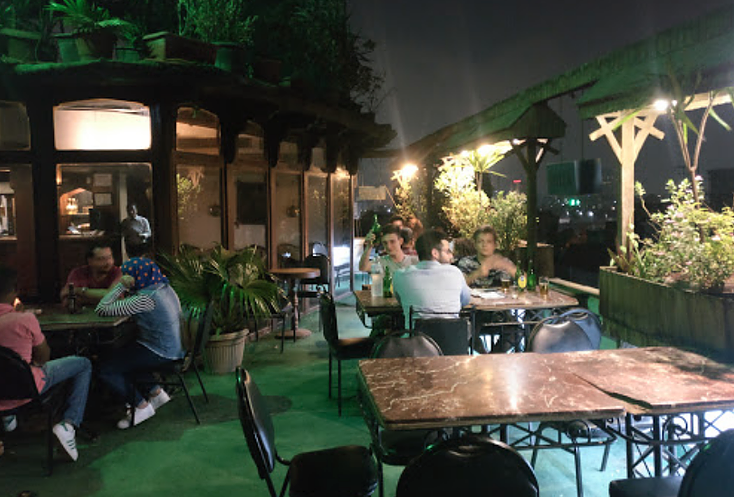 What better way to enjoy the cool weather while over looking the spectacular view of the sunset casting over Cairo than sitting on a rooftop.
Most of the rooftops in Cairo are bars and cafes where people can enjoy a snack or a drink with the light breeze brushing against their faces accompanied by a beautiful view.
Here is a list to some of the most popular  rooftop bars and restaurant across the capital that are worth visiting.
Odeon Palace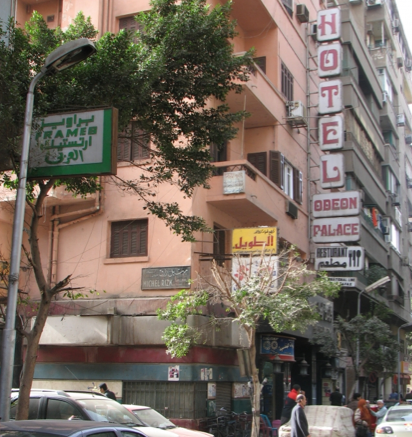 Lying near the famous Talaat Harb Street on Abdel Hamid Street is Odeon Hotel whose rooftop is one of the most popular bars in Cairo. This 1970s-styled bar operates 24 hours with a spacious indoor and outdoor seating area the overlooks the heart of Cairo.
It is an easy meeting spot for many Downtown residents. Some enjoy the spot alone with a book to keep them company, others host parties. This bar also serves a variety of alcoholic drinks, food that you can nibble on while drinking as well as shisha.
Rooftop Bar Zamalek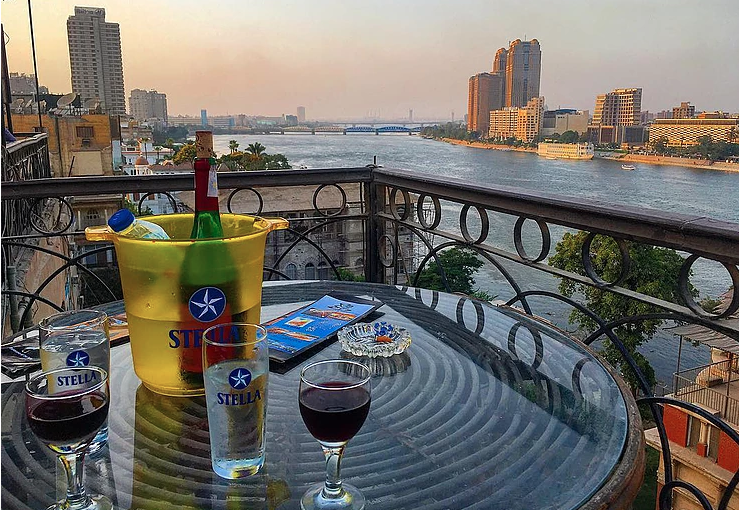 Rooftop Bar rests on top of a slightly sketchy 2-star hotel on the island of Zamalek called 'Nile Zamalek Hotel'. Despite its sketchy aesthetic, this bar has a spectacular view overlooking the Nile.
It is an affordable place to go grab a quick drink and shisha with a few friends at the end of a long day while enjoying the beautiful weather. Although it is often booked to its maximum capacity, its service is quite fast serving several local iconic drinks like beer and vodka. Their food however is not the greatest, so it is best to pay them a visit on a full stomach.
Carlton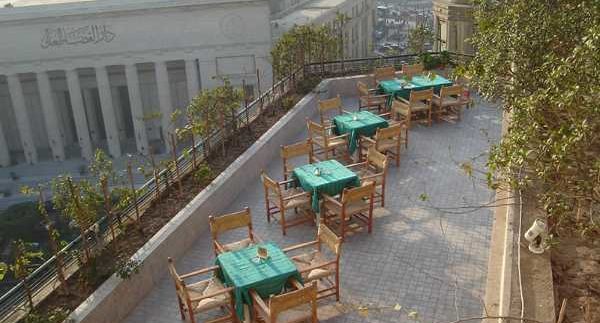 Hidden in a small alley next to the High Court of Justice, Carlton Rooftop is a favorite for many foreigners and locals for its amazing view of the lit up High Court of Justice building.
While soft music is playing in the background and the breeze of cold air brushes against your face, Carlton Rooftop creates the perfect ambiance for you to enjoy a cold beverage after a long day. It is quiet as opposed to many other places in Downtown which gives you the space to enjoy a good conversation with your friends without being overcrowded by loud music.
Golden Carven Hotel – The Rooftop Garden Heliopolis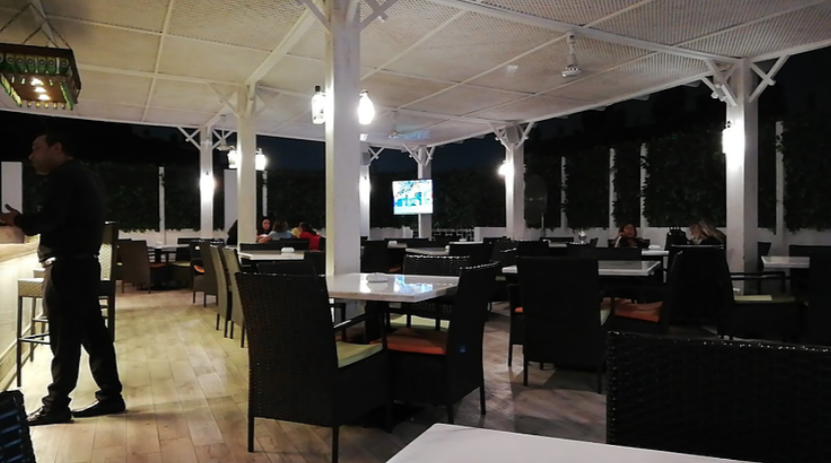 Located in Almazah, the Roof Lounge & Bistro rests on top of the Golden Carven Hotel. It is the meeting spot for many Heliopolis natives. Serving both alcohol and shisha, this makes it a great location for group outings. Their food, I must add, is absolutely great and is considered one of the best Indian cuisines I tried in Cairo.
Unfortunately, although it is a rooftop, there is not much to see beyond the vines covering the wooden fence. But we are not missing much as the hotel is surrounded by high buildings.
Al Horreya Hotel Heliopolis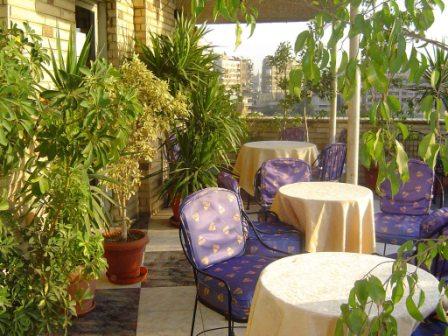 Unlike the iconic Horreiya bar located in the midst of Downtown, Heliopolis' Horreya lies above the name's sake hotel. Inspired by a 70s and 80s diners, this bar is covered in polished wood with an indoor and an outdoor seating area over looking Cairo's Heliopolis buildings.
The food and beverages are quite reasonably price which make it a favorite of many Cairenes. However, this place is usually packed which makes its service slightly slower which should not be a problem if you are enjoying the company.
---
Subscribe to our newsletter
---