In a photo captured by Rania Shereen, Egyptian model Iman El Deeb, who appeared in features of notable fashion magazines such as Vogue Italia, oozes raw and natural African beauty with her gorgeous dark curls, golden brown skin and unplucked eyebrows. She stares into the camera with her dark colored eyes with confidence and ease, as the rays of the sun's light give her a stunning radiant glow.
Her distinctive and natural look is rarely seen in most fashion runway shows, magazines or advertisements – both globally and locally.
According to a 2015 diversity report by TheFashionSpot.com, out of 143 fashion shows and more than 3,700 models cast during New York Fashion Week's September shows that year, more than 70 per cent of models were white.
This exclusion can date back to the past, as society's understanding of beauty was profoundly changed following European colonization and imperialism, which popularized the 'white' standard of beauty.
Nell Irvin Painter, an artist and historian who wrote The History Of White People, notes that early racial theorists, like Christoph Meiners and Johann Blumenbach, labeled "white," or "Caucasian," as being the most beautiful of the races, as just as they wanted to be superior in politics, they also wanted their women to be 'the most beautiful'.
As a result of this, and as a consequence for monopolized beauty standards upheld by media, many young women over the years grew up hating the way they look and came to face a lot of prejudice in their society and the beauty and fashion industries due to the prevalence of the colonized perception of beauty.
To combat this, a new generation of models began a movement through the first ever modeling agency in Egypt, 'UNN Model Management', which was founded in October 2018 by Iman Eldeeb. The agency aims to challenge the existing stereotypes of beauty and open new doors for self-expression.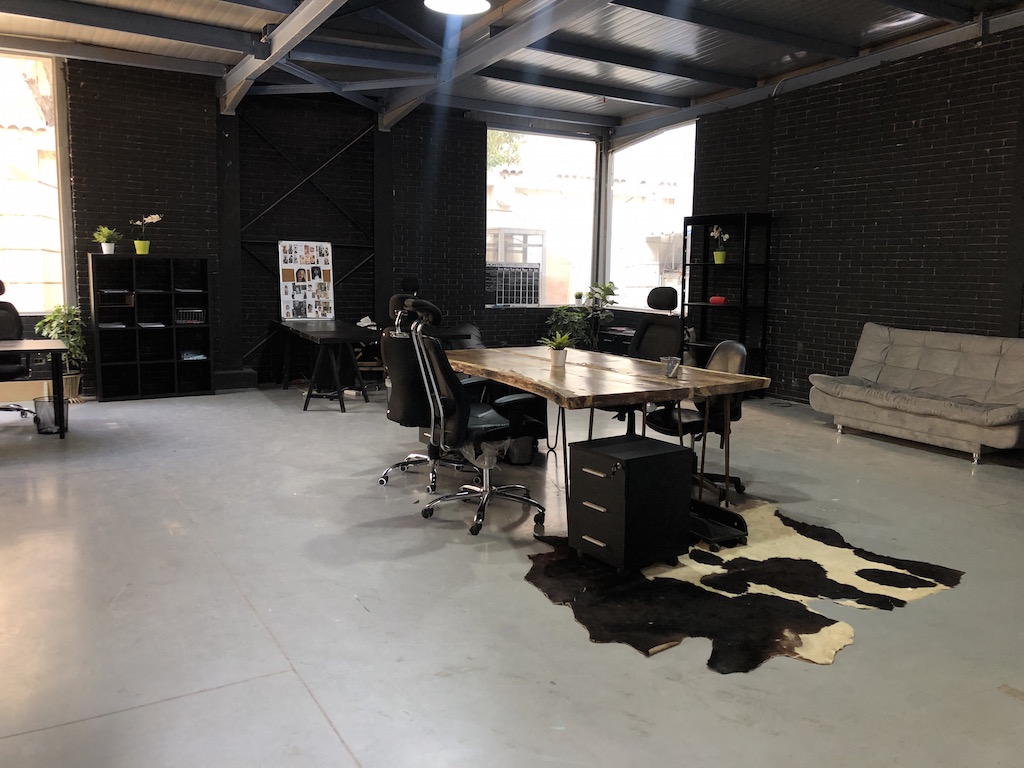 "The agency started off by tackling the whole ideology of beauty as it applies in modern Egypt. A lot of people link beauty with foreign features that are not found in the common Egyptian, such as fair skin, colored eyes and straight hair," Eldeeb tells Egyptian Streets, "so we decided to work together to change this mindset by representing North African and Arab models that may have not felt confident in their own skin and later on come to inspire others and achieve great things."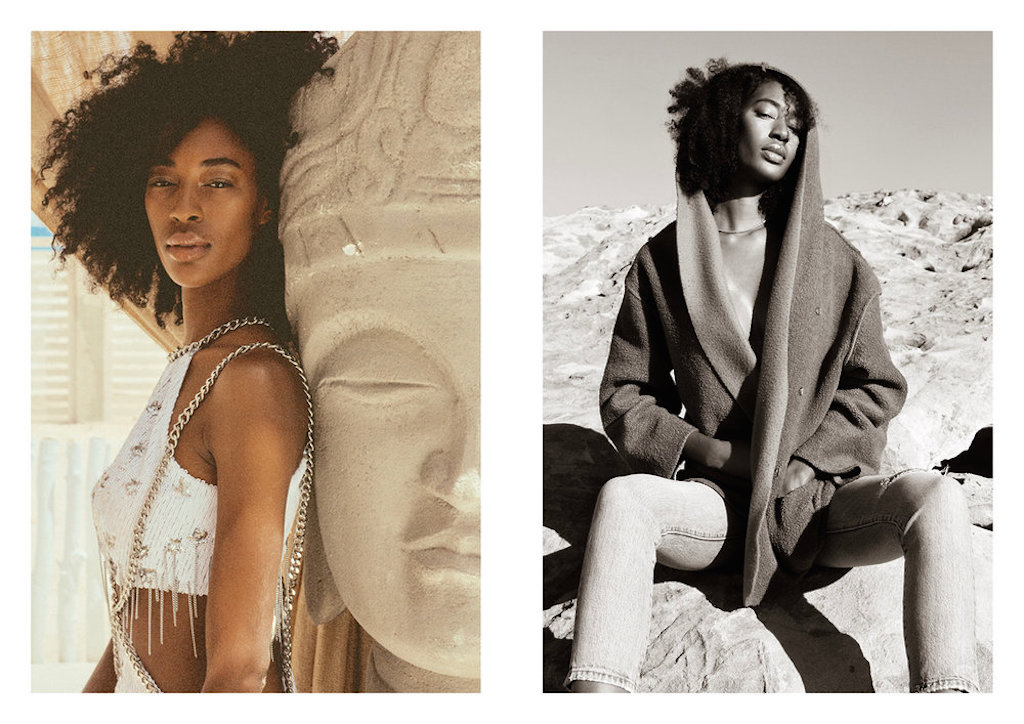 The agency's main goal is to highlight African and Middle Eastern beauty and push it to compete on a global scale, which it already has slowly achieved despite just existing for less than a year.
They have models signed with notable modeling agencies in Barcelona, Paris, Milan, Dubai, Singapore, and Mumbai, and are also confirmed with agencies in London, Sydney and the U.S.A.
"We want models to show up as they are. We don't aim to change them just physically, but to change them mentally. We aim to shift their vision and perception of what beauty is and to encourage them to be comfortable in their own skin," Eldeeb says.
"As an example, we have Habiba, who is a very successful model and represented Egypt in global competitions. When she first she came to apply to our agency, she was blond and had straight hair. Now, her hair is left completely natural – brown and curly, and she is just being herself. When you compare her old photos with the current ones, you notice that she is starting to feel more comfortable."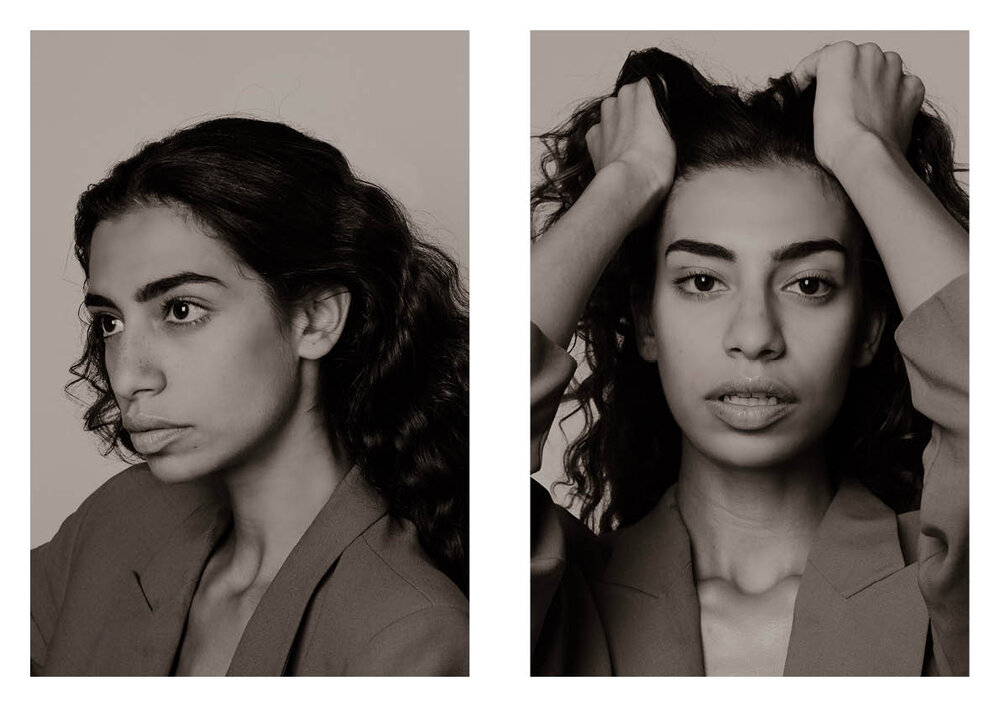 However, the challenges stem even deeper, as Eldeeb does not just have to fight against stereotypical beauty standards, but also the cultural barriers and misconceptions regarding the profession of modeling in Egypt.
After finishing high school in Egypt, Eldeeb decided to go to Milan in Italy to study fashion design and styling. Yet this came after a huge argument with her parents, particularly her dad, who still held conservative views regarding traveling on her own and continuing in this profession, despite being relatively more open.
While she was studying, she was introduced to the modeling scene through a photographer that approached her on a night out in Milan. The first test shoot experience wasn't as what she had imagined, and made her realize that she had to develop "a lot of thick skin" to work in this industry.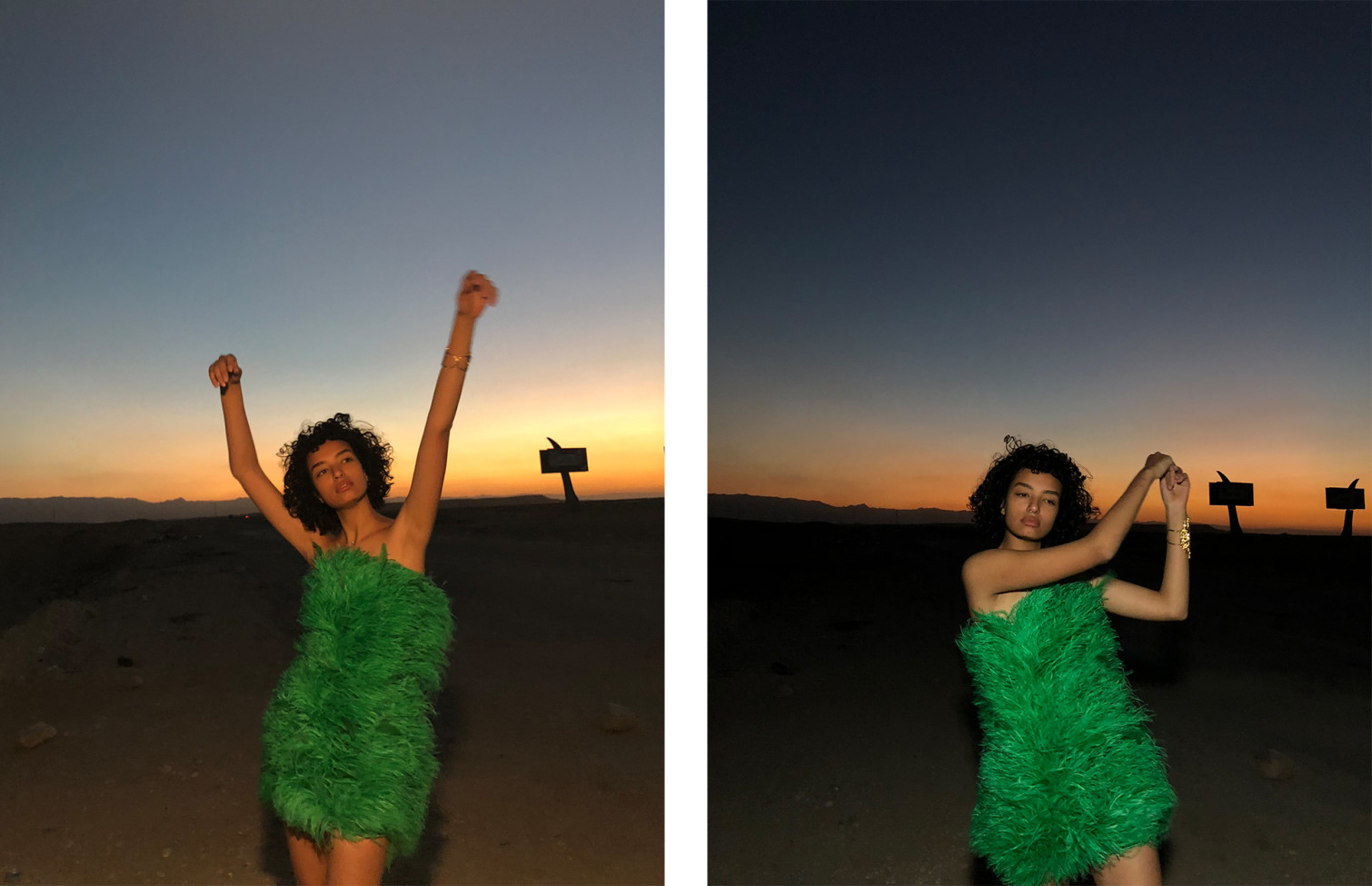 "Being a model is not as glamorous as it seems; it is extremely challenging," she says, "people think that modeling is all about looking beautiful but in reality, it is mostly about your personality, your character, how you pick yourself up and how you lead your daily life. It is an entire lifestyle."
Since they scout models as young as 13 years old, Eldeeb states that the negative connotation to modeling in Egypt is something they tackle everyday. "We always have to inform the parents more about the modeling industry properly because there are so many misconceptions. It is very important for them to understand that there are so many types of modeling and so many different markets around the world, and each country has different requirements and profiles," she notes.
Around the world, modeling still carries with it negative experiences of abuse and harassment.
In a 2012 interview with Vanity Fair, British supermodel Kate Moss admitted that she was "forced" to pose topless in some shoots, which led her to seek psychological help for the anxiety it gave her.
"I see a 16-year-old now, and to ask her to take her clothes off would feel really weird," Moss once said, "But they were like: If you don't do it, then we're not going to book you again. So I'd lock myself in the toilet and cry and then come out and do it. I never felt very comfortable about it."
In contrast to Moss' experience, whose mental health consideration wasn't taken seriously by her environment, Eldeeb puts more focus on the mental well-being and care that her models receive in the agency.
"Since we started in the very beginning, we set up workshops for the models we scouted and trained them for two months before the launch of the agency, and continue to do so. We teach them how to be stronger, more aware and how to take care of themselves when they're abroad," Eldeeb notes.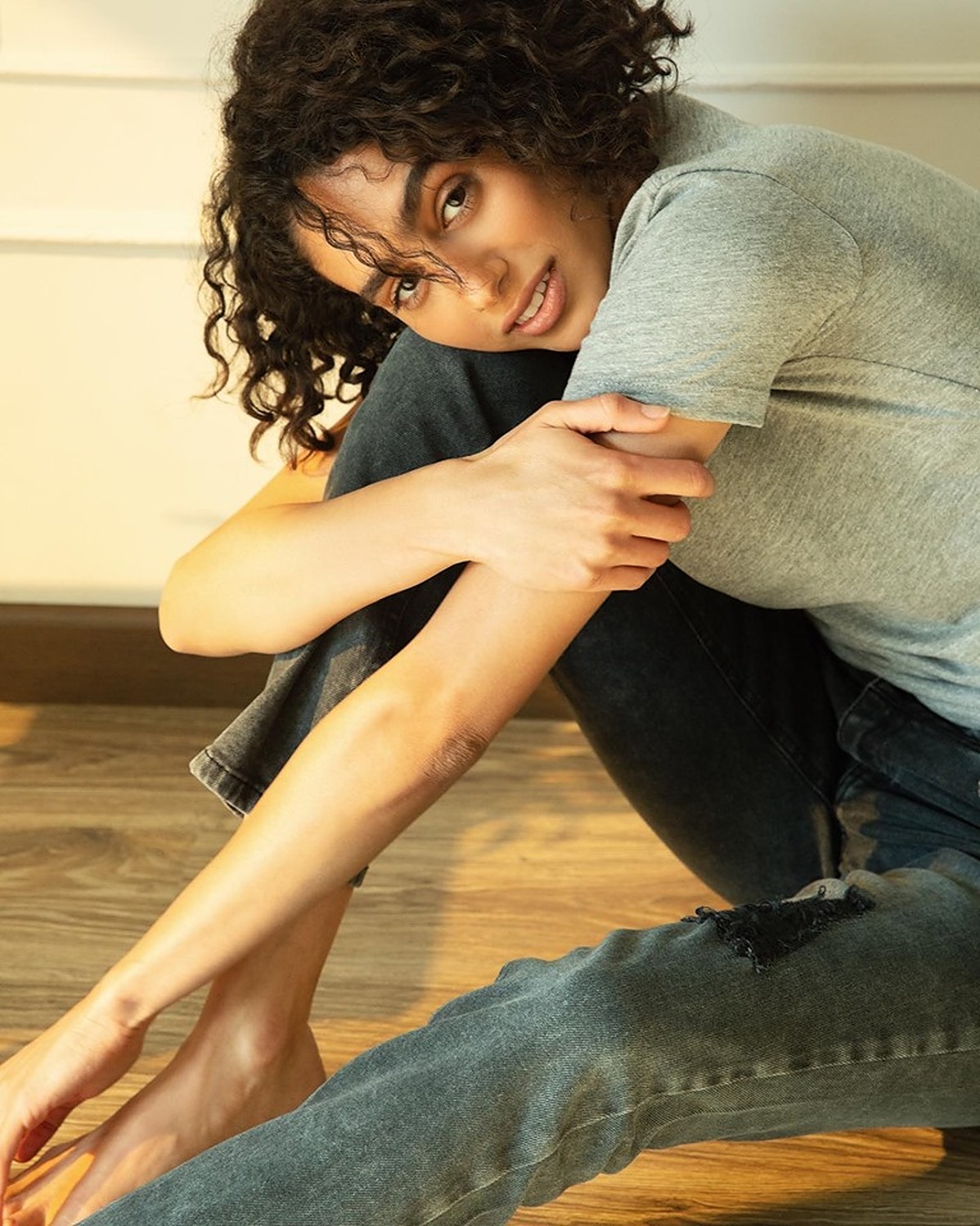 "We make sure that we are present in every single step they take, because we are their mother agency and they are our responsibility."
One can say that Eldeeb is lucky in her timing, for the topic of diversity in fashion and beauty is becoming increasingly potent. With the launch of Vogue Arabia in 2017, and the rise of models like Halima Aden, Iman Hamaam, Nora Attal, and Adwoa Aboah, it seems as though the fashion world is slowly changing its standards of beauty.
However, Eldeeb is aware that while some international agencies now scout different kinds of models, there are still few agencies that have African and Arab origins, and offer experience and training from the perspective of people from these regions.
"We want to provide this platform to allow Arabs and Africans to be represented on a global scale, and to hopefully open more offices in other countries," Eldeeb says. "We want them to feel comfortable in their own skin."