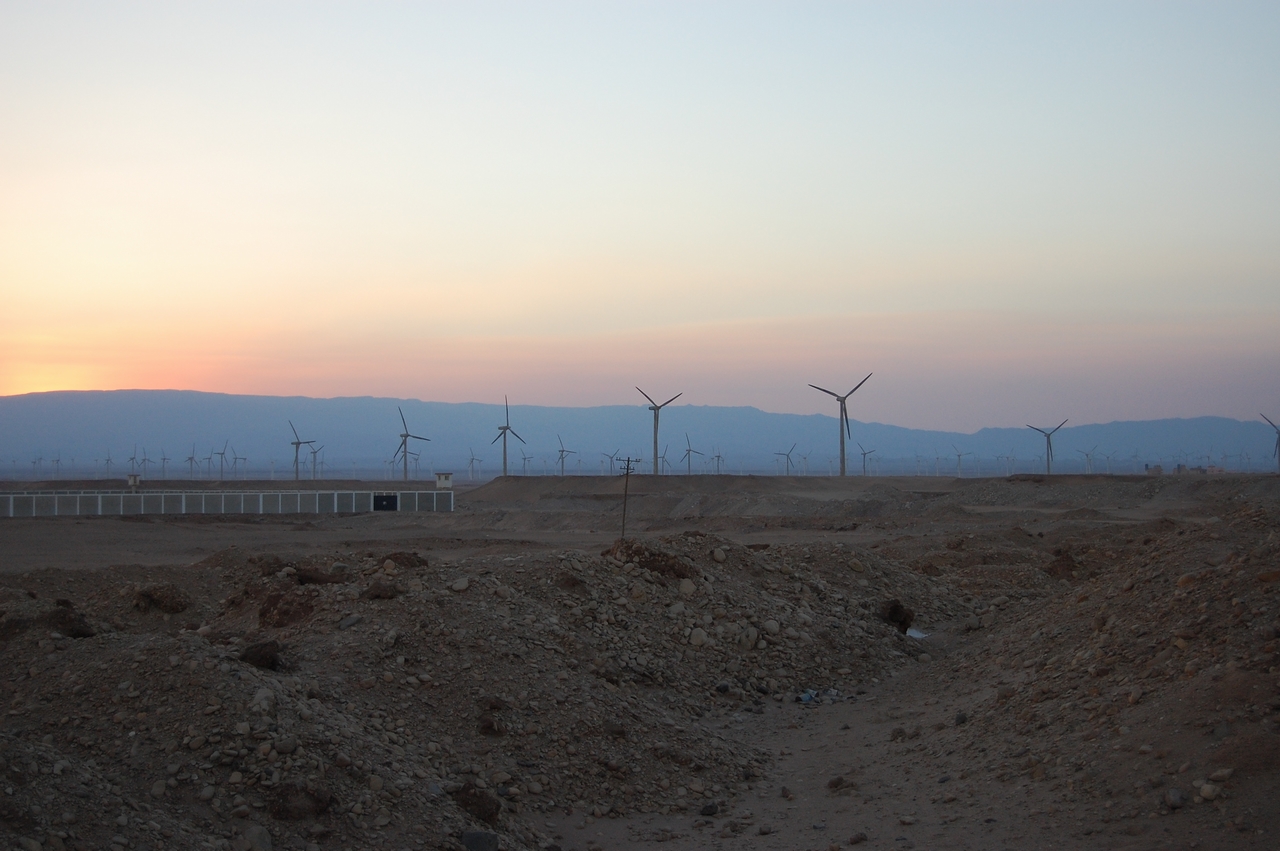 Following the dramatic Amazon fires that made headlines worldwide for several days, calls have increased globally towards the key players of climate change to take action.
Many campaigns are stepping up their efforts to prompt governments and decision-makers to stop developing new fossil fuel projects and to instead support renewable energy.
Currently, the Egyptian Government is working on a national strategy to diversify sources of renewable energy, a matter that will help curtail reliance on fossil fuel while mitigating the impact of climate change in Egypt. For example, in July 2018, Egyptian President Abdel Fattah Al-Sisi inaugurated the Japan International Cooperation Agency-funded 220-MW Wind Farm at Gulf of El Zayt.
The project, which is one of the largest wind farms in Egypt, contribute to Egypt's efforts to preserve the environment, particularly given that climate change can have drastic impacts on Egypt's economy. As the longest river in the world, the Nile River's water levels could become increasingly unpredictable as a result of climate change. This may lead to severe flooding, droughts and other consequences which can have severe economic impacts given Egypt's dependence on the Nile River.
Egypt's efforts go in tandem with the global campaigns calling for decreasing the use of fossil fuel with the key aim of putting the brakes on the severe effects of climate change.
Expanding the use of clean energy
Speaking to Egyptian Streets, Executive Chairman of New and Renewable Energy Authority (NREA) Mohamed el-Khayat said that the anticipated impacts of climate change should be adequately addressed by expanding the use of clean energy.
El-Khayat claimed that the world complains of environmental degradation due to burning fossil fuels, while at the  same time, developed countries will not shut down their factories. He explains, "They are committed to changing the pattern of energy consumption in new factories besides improving energy systems in the old ones." 
"The challenge is to strike a balance between curbing fossil fuel due to its negative environmental effects and meeting the huge industrial needs of fuel. Fossil fuel will remain indispensable even if solar prices are low. Decreasing the rates of using this fuel by resorting to other energy resources is the solution," he remarked.
El-Khayat further explained that, "The potential of achieving sustainable economic and social development is linked to the availability of adequate energy resources." Hence, developing renewable energy and injecting investments into this sector have become of paramount importance.
According to el-Khayat, Egypt's total investments in the renewable energy sector in 2017-2018 hit two billion dollars.
Mega renewable energy projects in Egypt highlighted by el-Khayat include Benban Solar Park in Northwest of Aswan with total capacity of 1.8 GW and BOO wind power plant at the Gulf of Suez with a capacity of 250 megawatts.
These projects reduce reliance on fossil fuels for the generation of electricity. According to the Egyptian Government, the Benban Solar Park will generate what is equivalent to 90 percent of the electricity produced by the Aswan High Dam. By 2022, the Egyptian government hopes that 20 percent of all electricity in Egypt will be generated from clean energy sources.
Promoting Dialogue and Investment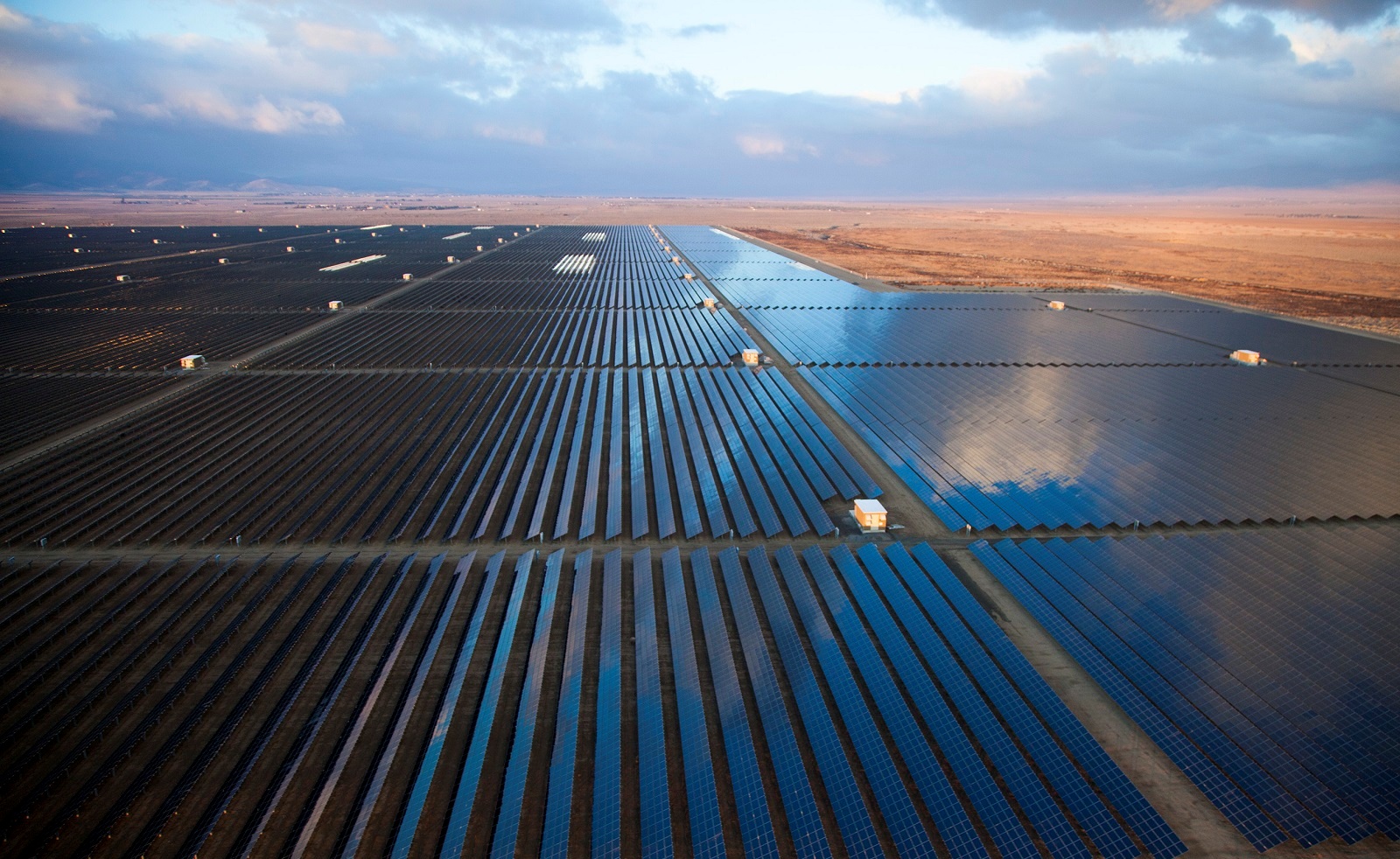 Meanwhile, the Cairo-based Regional Center for Renewable Energy and Energy Efficiency (RCREE) seeks to boost renewable energy not only in Egypt but in the whole Arab region. It seeks to initiate regional policy dialogues and promote investments in this field. It is worth mentioning that RCREE is now having 17 Arab member states.
Trying to further empower youth in this field, RCREE launched the Arab Program for Sustainable Energy Youth (APSEY). Ehab Nayef Al Amleh, a Jordanian Intern currently in Egypt, told Egyptian Streets, "The program is specialized in the integration of young people in renewable energy projects in a professional way. APSEY also aims at building young people's capacities and engaging them in the decision-making process." 
As for fossil fuel, Al Amleh explained that reducing its use has become of paramount importance since the whole process of its use greatly harms the environment. "Fossil fuel's extraction phase emits methane while its refining and consumption produce carbon dioxide."
However, the Jordanian researcher stressed that the Arab region has strong potentials in the renewable energy field, "For instance, Jordan is one of the world's top countries that enjoys the highest rates of sunrise, a matter that will help boost solar power."
Regarding Egypt, Al Amleh said that Egypt has already taken many steps forward in this domain, referring to the mega solar and wind power projects in the country. "But, Egypt can also do more in this field," he noted.
Al Amleh stressed the pressing need to make the best use of modern technology to further develop renewable energy. He concluded with a strong message, "Though the Arab region has strong potential, we are technology consumers not developers. It is time to make the best use of modern techniques to be able to address the numerous environmental challenges facing the region." 
---
Subscribe to our newsletter
---