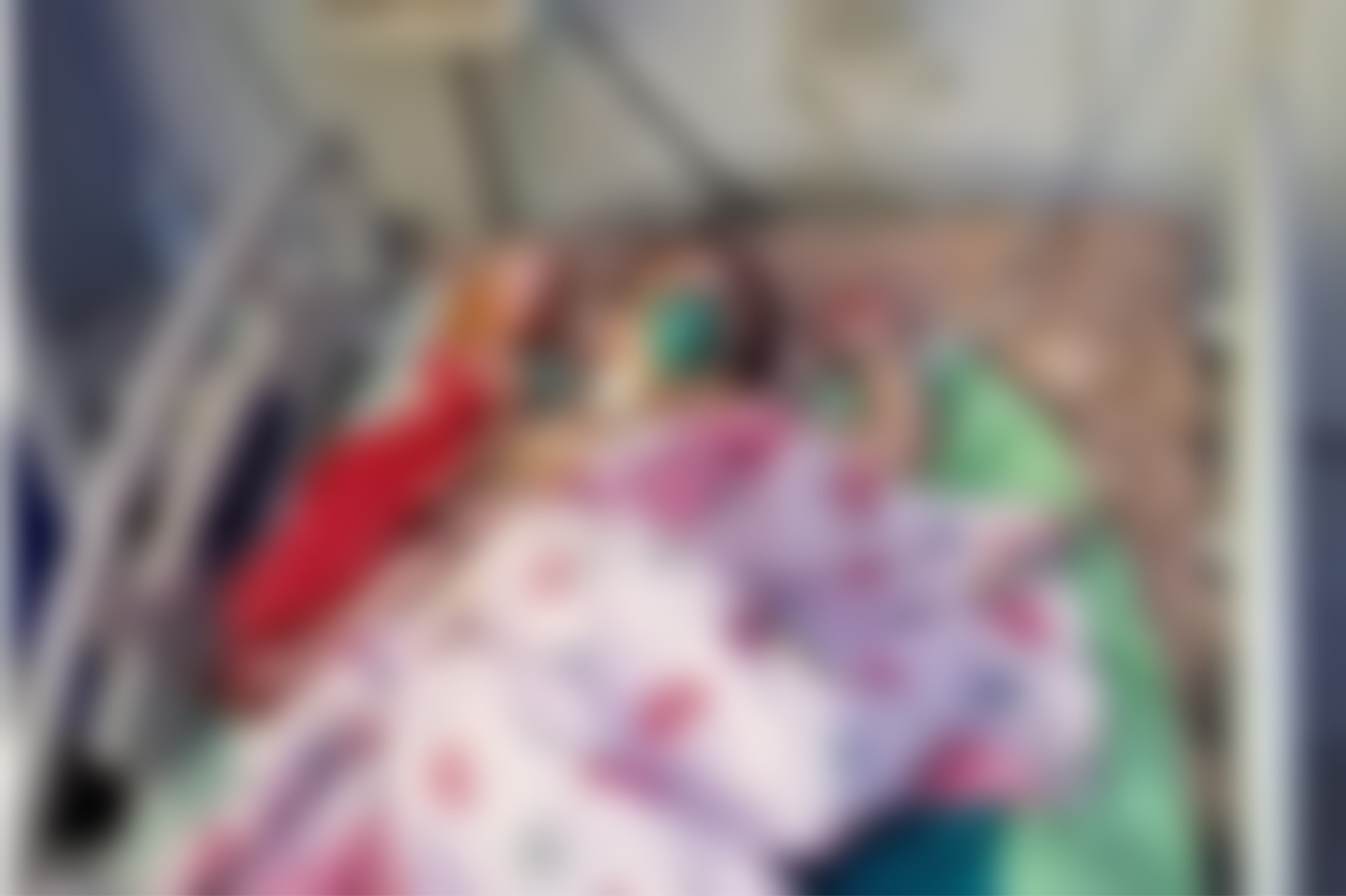 Earlier today, Egypt's Ministry of Health announced the death of Ganna Mohamed Samir Hafez, a 5-year-old victim of child abuse, sparking massive outrage among social media users in the MENA region, CNN Arabic reports.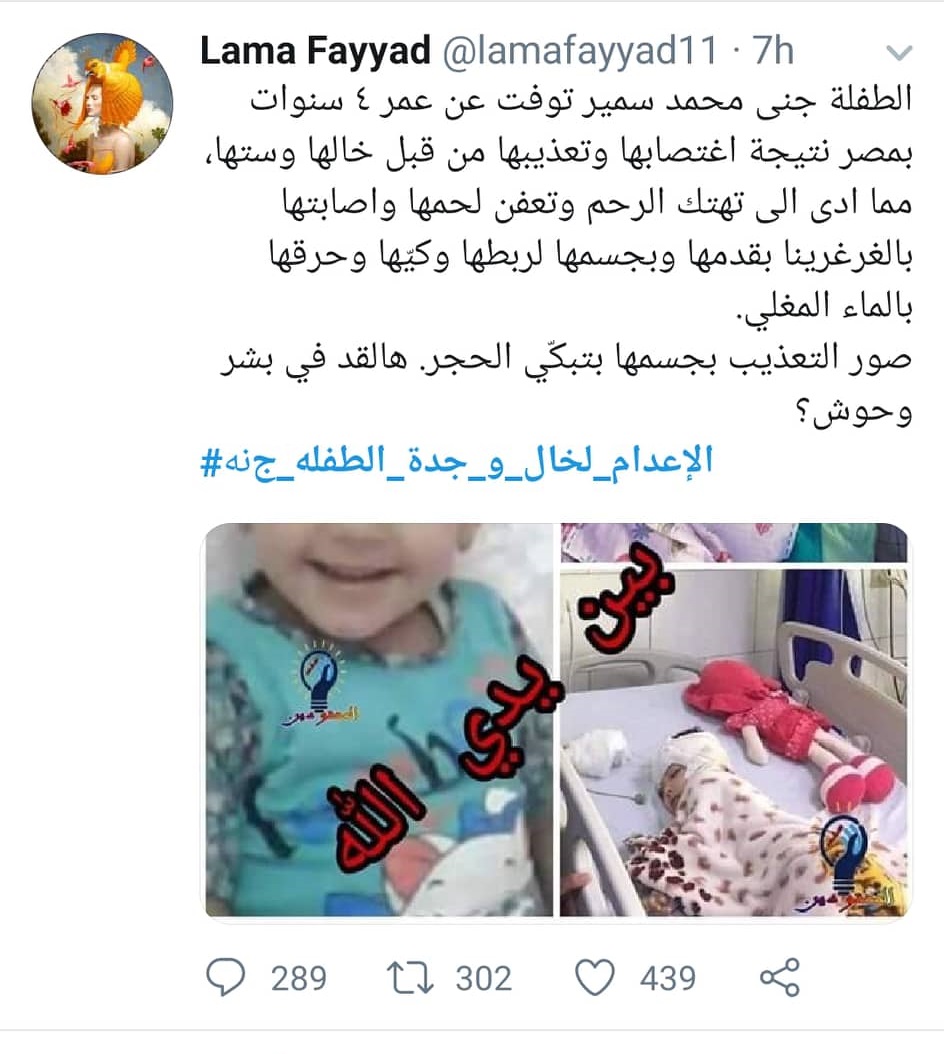 Ganna had reportedly suffered longtime abuse at the hands of her maternal grandmother, Safaa, who is currently in police custody on charges of torture. The suspect, who had been awarded custody of Ganna and her 6-year-old sister, Amani, following their parents' divorce, is accused of inflicting burns on both girls using sharp instruments. In an interview with Al Watan, Ganna's father also alleges that his now deceased daughter was raped, with numerous social media users and citizen reports accusing her maternal uncle of repeatedly sexually abusing her. According to a number of social media users, Ganna suffered genital injuries from the alleged incidents of rape that led to urinary incontinence.
Ganna's father speaking to Al Watan.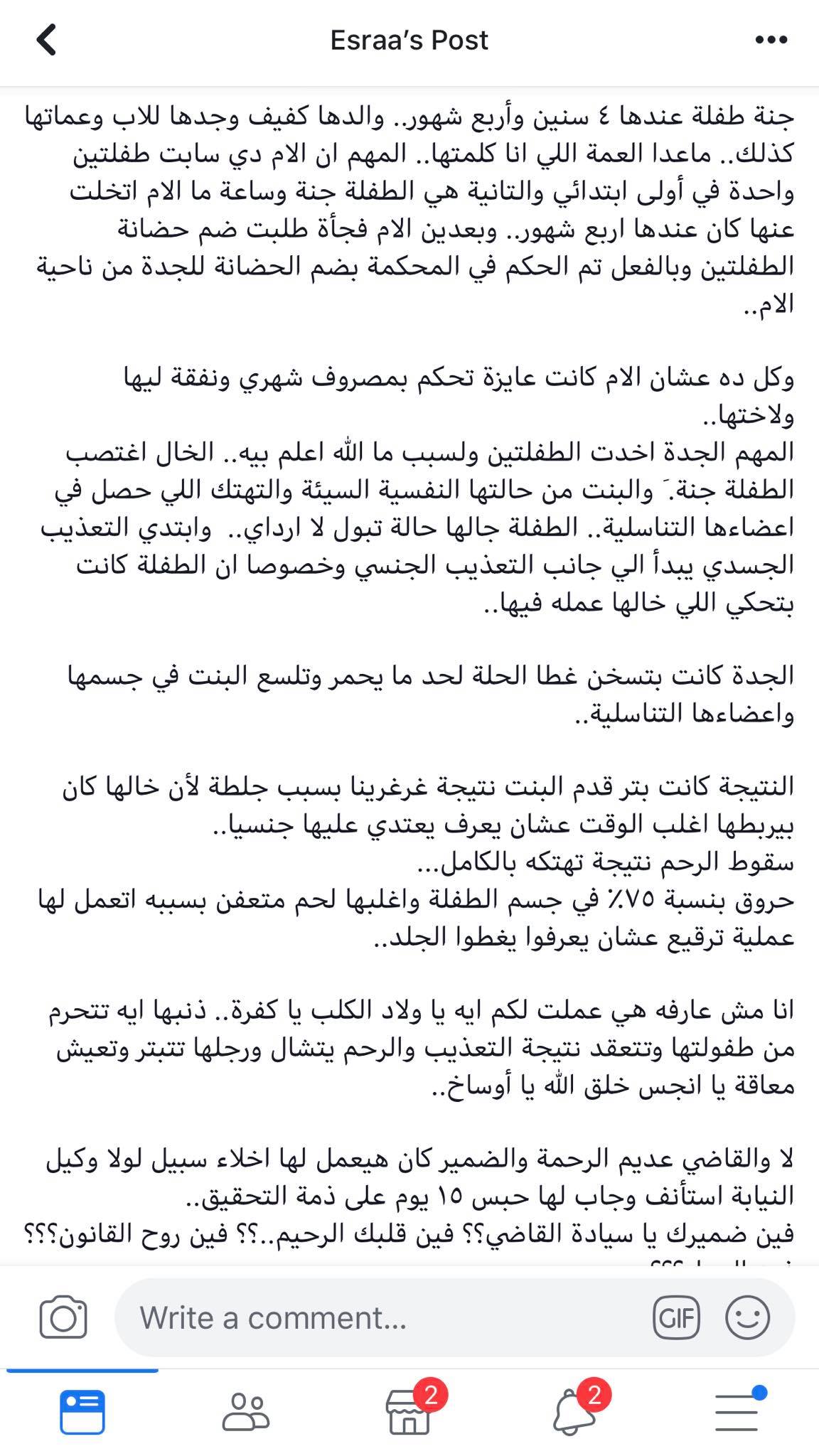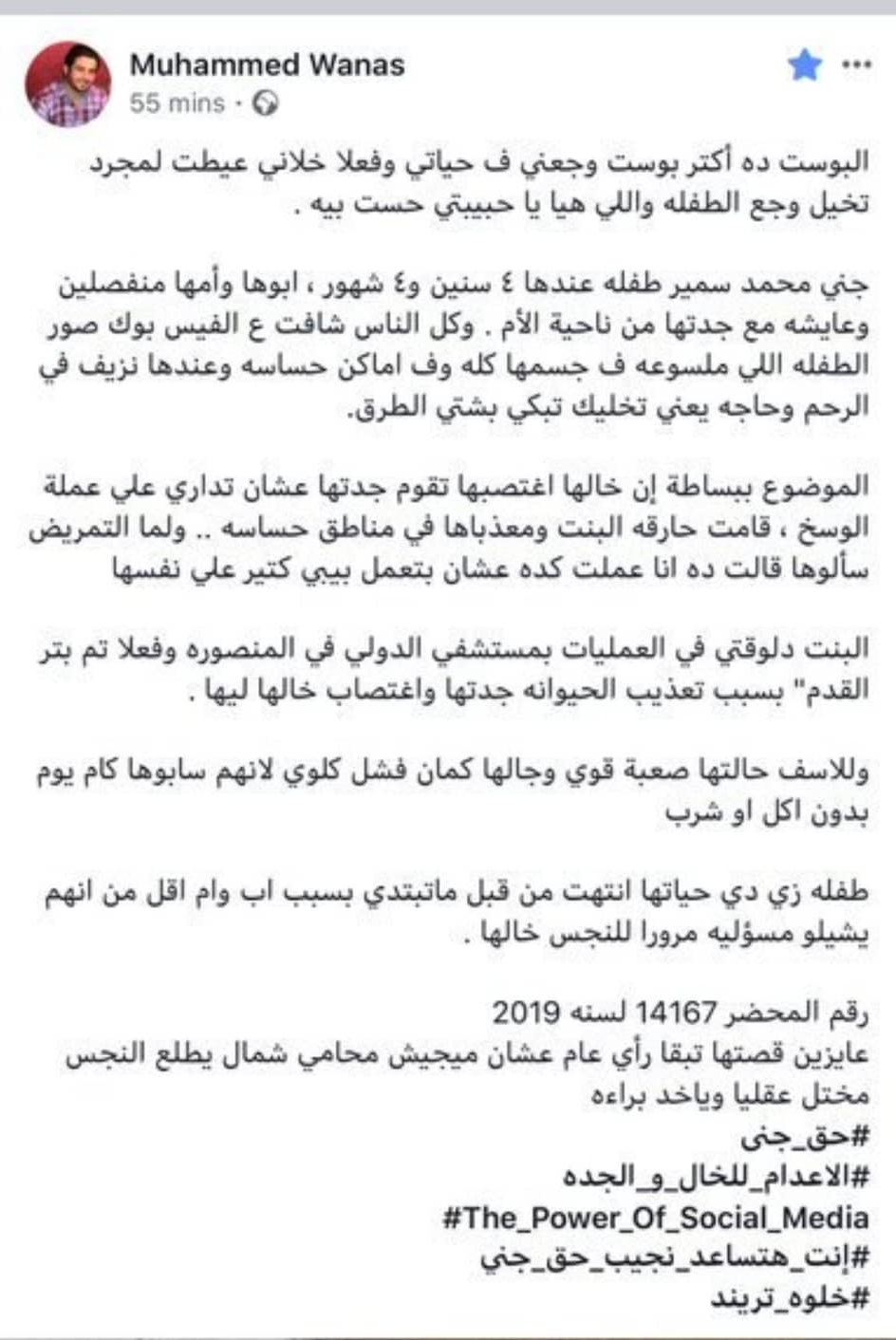 The victim was initially admitted into the Sherbeen General Hospital, after which a police report was filed, detailing the multiple scars and bruises on Ganna's body, including burns in the genital area, Al Masry Al Youm reports. Doctors also reported that Ganna suffered from gangrene infections in different parts of the body, causing her to undergo a leg amputation surgery, according to Al Masry Al Youm.
According to a statement by Saad Mekky, the deputy minister of health in the Daqahliya governorate today, Ganna succumbed to her wounds and died of heart failure early this morning in the International Hospital in Mansoura. According to the preliminary autopsy report, obtained by Al Masry Al Youm, the cause of death was blood poisoning.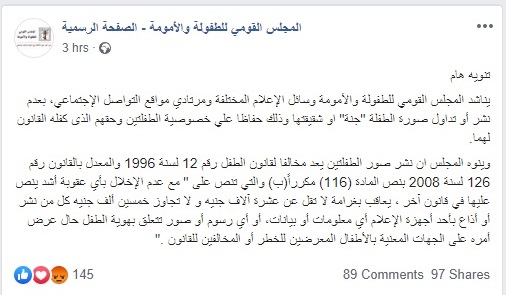 Shortly after the news of Ganna's death broke, the National Council for Childhood and Motherhood took to Facebook to urge users and media platforms not to circulate images of the victim or her sister out of respect for their privacy. The organization cited Egypt's child laws no. 12/1996 and no. 126/2008, which prohibit the publication or broadcast of any information or images pertaining to the identity of an endangered child, and stipulates that violators are subject to a 10,000-50,000 L.E. fine.
---
Subscribe to our newsletter
---