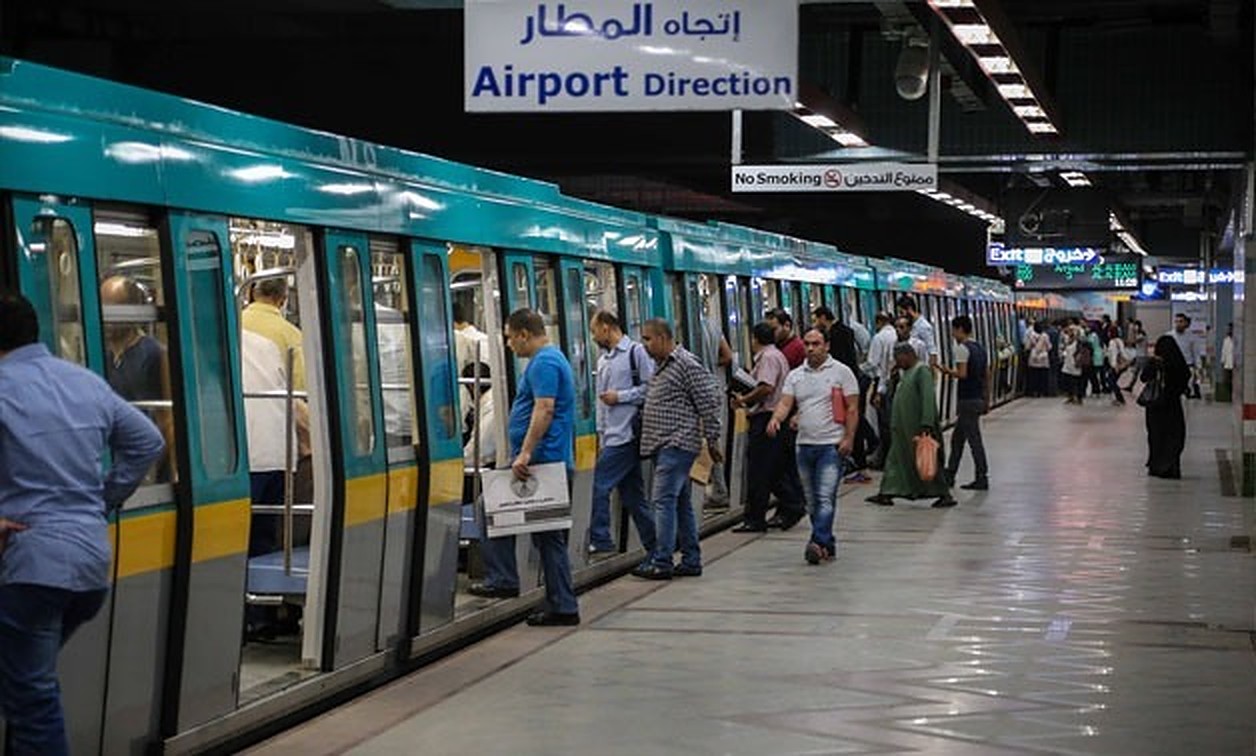 Egypt's largest metro station in the Middle East, Heliopolis metro station, will be inaugurated on Sunday in Cairo, receiving commuters as of Sunday morning.
According to the transportation ministry, the station is built on a 10,000 square metre space, making it the biggest in the region.
Construction began in 2015, and is set to connect to Cairo International Airport and Al-Salam city on the outskirts of the capital.
Running from Attaba to Korba, the third line extends from Haroun Al Rasheed Street to Shams Club and comprises three stations stretching over four kilometers in Heliopolis.
The line will also pass through well-off neighborhoods like Zamalek, Mohandiseen and Agouza
Previously, commuters had to drop off at Attaba station in the second line and then take another means of transportation to go to Heliopolis.
The new station is fitted with automated machines for direct ticket purchases, as well as digital signage system to help direct passengers within the facility.
It will eliminate nearly two million commutes above ground, reducing Cairo's traffic congestion and saving LE 250 million ($14.2 million) in the cost of public transportation.
The Cairo underground metro system currently carries more than four million passengers daily across Cairo.
The underground system has seen multiple price hikes in recent years as a result of the IMF-backed reforms and to offset annual losses, from EGP 5 for 9 stops to EGP 10 for rides exceeding 16 stops.
Last year, price hikes on the Cairo metro sparked public discontent, which saw 30 people detained by the security forces at several metro stations.
"Was this a surprise? No … This is a four-year-old plan across all sectors, electricity, water and sewage. There is no other choice," Sisi said, referring to the IMF-backed reforms.
---
Subscribe to our newsletter
---