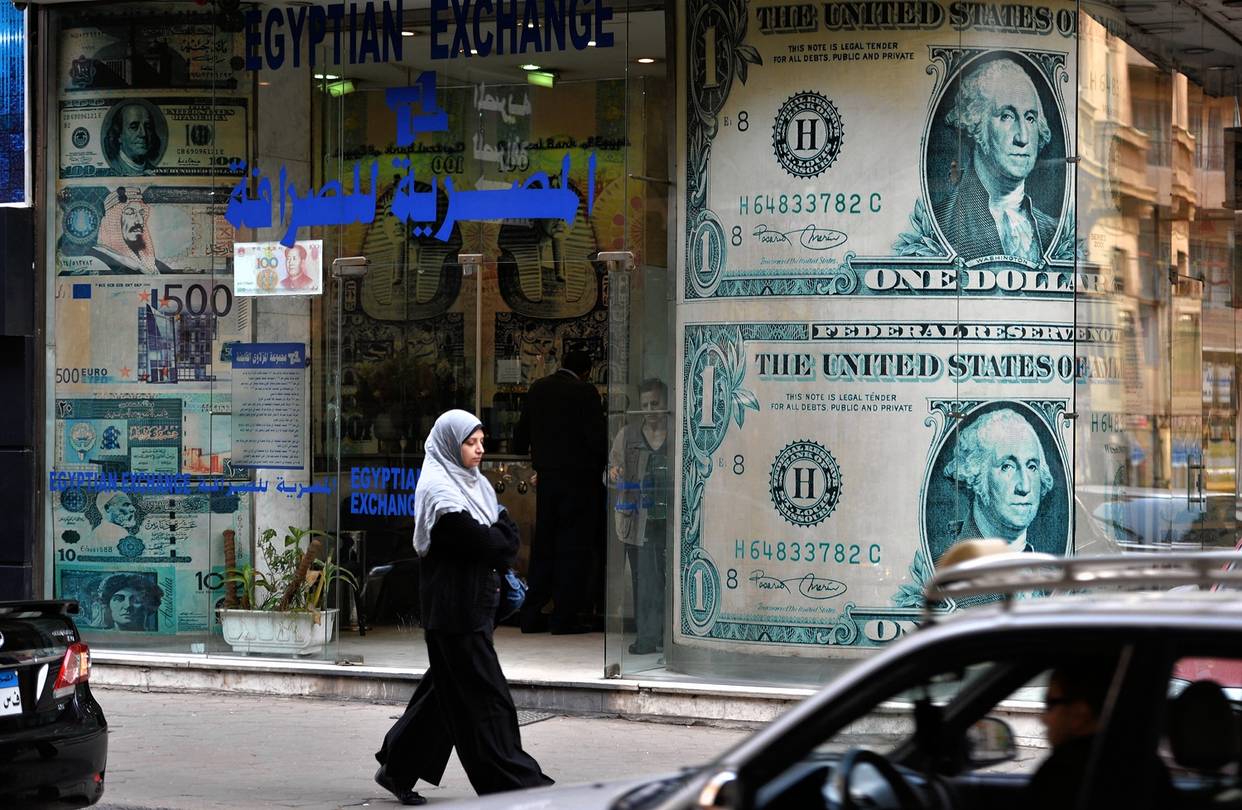 Egypt's annual inflation rate dropped to 2.4 percent in October 2019, marking the lowest annual inflation rate in recent records.
According to Central Agency for Public Mobilization and Statistics (CAPMAS), Egypt's national statistics agency, the inflation rate plunged from 17.5 percent in October 2018 to 2.4 percent in October 2019.
The last time Egypt's annual inflation rate was recorded at a similar low level was in 2001 and 2002, where inflation was recorded at 2.43 percent.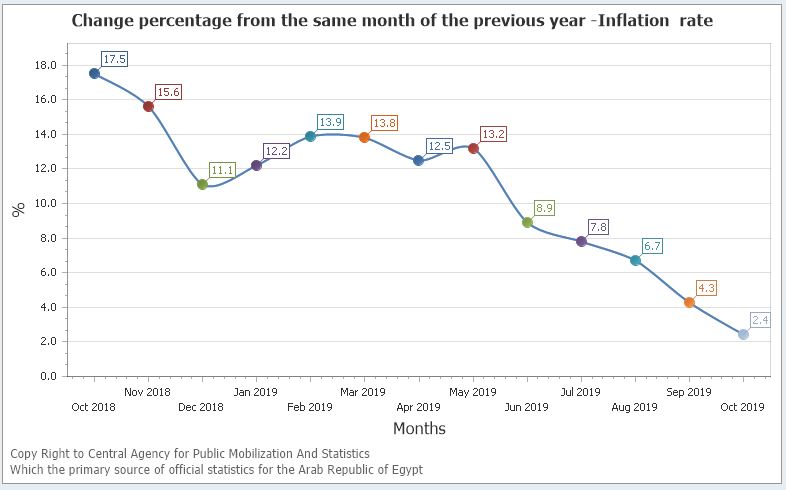 Since February 2019, the inflation rate has been steadily declining. In June, the inflation rate dropped from 13.2 percent to 8.9 percent. Meanwhile, in September, the inflation rate dropped from 6.7 percent to 4.3 percent.
According to CAPMAS, the lower inflation rate is primarily driven by a decline in food and beverage prices. Inflation had peaked in 2017, when it was recorded at an annual rate of 29.5 percent, rivaling high inflation rates recorded in the 1980s.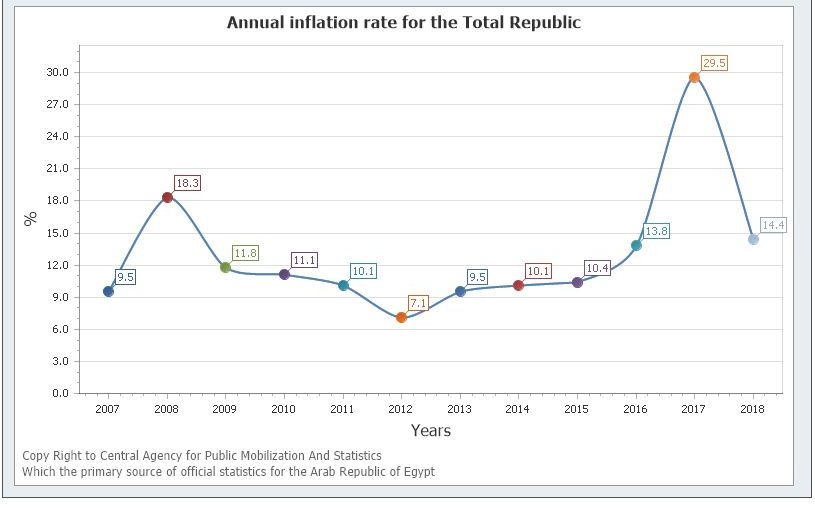 News of the low inflation rate comes months after CAPMAS released a report that revealed 32.5 percent of Egyptians are living below the poverty line – an increase of 4.7 percent from 2015. The increase in the recorded poverty rate has been attributed to Egypt's economic reforms, which have seen the government cut and reduce state subsidies and devalue the Egyptian Pound.
In recent months, the Egyptian Pound has increased in value against the U.S. Dollar, with the International Monetary Fund and the World Bank praising Egypt for what they believe are difficult but necessary measures. Nevertheless, critics have argued that sudden cuts in subsidies have meant Egypt's disadvantaged segments of the population have had to shoulder the economic brunt more than others while the country reforms its economy.
Egypt's government agencies, however, have repeatedly stressed that the short-term difficulties will be rewarded with long-term gains.
---
Subscribe to our newsletter
---