From movies to best-stelling novels, it's easy to conjure a list of authors, filmmakers, photographers and artists who have found inspiration in the coutry's ancient and modern cultural heritage.
While it may comes as a surprise for many, authors in particular, have always had a fondness for writing about Egypt while chronicling their travels sailing the Nile and visiting archeological sites.
Egypt's undeniable impact on the cultural imagination of Western cultures eventually sparked waves of 'Egyptomania' , a term coined in allusion to the specific flourishing and renewed interest in ancient Egypt after Napoleon's 'Egypt' campaign took place in the 18th-19th century.
The French military leader assigned over 100 scientists and scholars, including artists, naturalists, chemists and engineers to document the country's wealth, namely its ancient history.
The campaign's most famous work, a 37- tome series of publications going by 'Description de l'Égypte' is considered at the forefront of Europe's renewed interest in Egyptology. The publications, today invaluable manuscripts and engraving collections, each easily fetch over US $400,000 per tome.
Still, the campaign's effects were clear: motifs and symbols of ancient Egypt spread universally and appeared in furniture, decoration, advertising and contemporary architecture.
As such, a number of writers tapped into the civilization to find inspiration for their literary masterpieces.
LORD BYRON
"What are the hopes of a man? Old Egypt's King of Cheops erected the first pyramid
And largest, thinking it was just the thing
To keep his memory whole, and mummy hid;
But somebody or other rummaging,
Burgarlously broke his coffin's lid
Let not a monument give you or me hopes,
Since not a pinch of dust remain of Cheops."
The infamous English poet's curiosity for the East was palpable. He amused himself writing about Dante, myths, loves, places of interest and underdogs. A reccurent theme, however, was Egypt, with one of his most famous poems being 'The Bride of Abydos' in 1813.
It is unclear whether the poet had ever been to the country himself, but he is credited with using examples from Egypt to imbue his tales and poems with moral messages.
AGATHA CHRISTIE
An English writer known for having written above 60 detective stories, Agatha Christie's novel settings were inspired by ancient Egypt, namely the temple of Abu Simbel.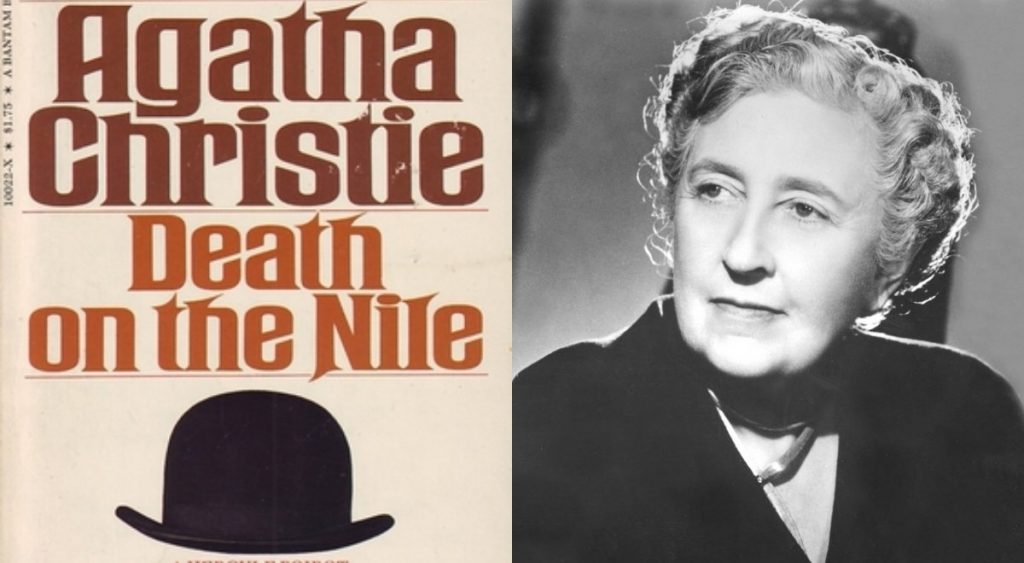 Although the author often used archeological in her writing, conjuring up murder stories in Baghdad, Mesopotamia and Jerusalem, two of her novels are specifically focused on and set in Egypt: Death on the Nile and Death Comes as the End, the latter taking place in ancient Egypt.
Moreover, Christie's very first novel, Snow Upon the Desert, was set Cairo. She had lived in the Egyptian capital with her mother before the outbreak of World War.
GUSTAVE FLAUBERT 
Influential French novelist Gustave Flaubert, credited for writing 'Madame Bovary', travelled through African and the Middle East at the end of his twenties.
During his travels in 1849, he crafted literary descriptions of key places in Jerusalem, Italy, and Egypt which he would then use in his novel 'Salammbo'.
In his written records, he marveled Cairo's cosmopolitan and multi-lingual identity but he also expressed his admiration for Karnak and the Sphinx.
Although his notes are to be taken with a grain of salt, as they are typical of a privileged European eurocentric male set out to 'explore' the Orient, his observations provide an interesting array of descriptions of life, and the vestiges of ancient Egypt, in the 19th century.
IBN BATTUTA
It is hard to not be acquainted with Ibn Battuta, the famous Moroccan traveler and scholar who visited across the Islamic world until making way to China in the 14th century.
"I arrived … at the city of Cairo, mother of cities … mistress of broad provinces and fruitful lands, boundless in multitude of buildings, peerless in beauty and splendor, the meeting-place of comer and goer, the stopping-place of feeble and strong. …She [Cairo] surges as the waves of the sea with her throngs of folk and can scarce contain them…" [Gibb, vol. I, p. 41].
Ibn Battuta arrives to Mamluk Cairo in 1326, exactly 693 years ago, where he studies the city's mosques, hospitals and educational institutes.
He streamed down the Nile for three weeks out of his one month stay in Egypt. Starting with Alexandria, the traveler praises the city left to us by Alexander the great, as well as a few remains such as Pompei's pillar.
NAGUIB MAHFOUZ 
The literary pride of the Middle East, and less arguably, Egypt, Naguib Mahfouz's fondness for Islamic and ancient Egyptian cultures were palpable in his written work. He himself acknowledge the profound effect the cultures had on him and on his writing in his Nobel Prize speech.
"This is a long history and there is not one of you who is not acquainted with the prophet-king Akhenaton. I will not even speak of this civilization's achievements in art and literature, and its renowned miracles: the Pyramids and the Sphinx and Karnak. For he who has not had the chance to see these monuments has read about them and pondered over their forms," his speech reads.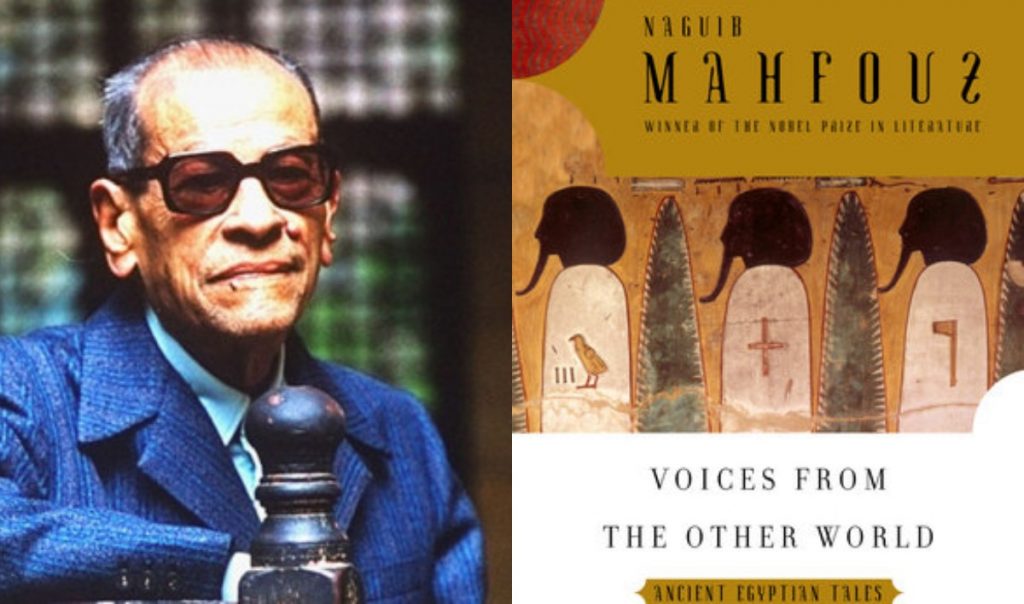 The talented written wrote a number of novels and short stories taking place in ancient Egypt, namely 'Rhadopis of Nubia', 'The Struggle of Thebes', 'Akhenaten, Dweller in Truth' and 'Voices from the Other World: Ancient Egyptian Tales'.
FLORENCE NIGHTINGALE
Controversial social reformer, nurse and writer, Florence Nightingale documented her travels to Greece and Egypt in her diaries where the writings proved to be a great testimony to her writing and spirituality.
In 1850, she sailed up the Nile as far as Abu Simbel which she described as "Sublime in the highest style of intellectual beauty, intellect without effort, without suffering … not a feature is correct—but the whole effect is more expressive of spiritual grandeur than anything I could have imagined. It makes the impression upon one that thousands of voices do, uniting in one unanimous simultaneous feeling of enthusiasm or emotion, which is said to overcome the strongest man."
In Thebes, the ancient Egyptian capital located today at modern day Luxor, the  pioneering figure also recorded a 'call for God' among many in her life.
The writer, whose focus also included women empowerment, was an enthusiast of ancient Egyptian philosophy and hermeticism which she captured in her diary and travel logs.
Her work 'Letters from Egypt : a journey on the Nile, 1849-1850' was published posthumously.
GERARD DE NERVAL
Tragic French writer and poet, known for his sensual romanticism within the French literary circles of the 19th century, Nerval's work also took on a travel writing angle.
Following  a breakdown, he set out to travel, like his peers and as per the fashionable conventions of the time, through southern Europe and into the Near East where he made way to Egypt.
The writer explored Alexandria and Cairo in particular; his travel accounts were published in series of articles that were gathered and published in 'Voyage en Orient' in 1851.
One of his most interesting works is undoubtedly 'The Women Of Cairo' where he describes his understanding of life for Egyptian women through anecdotes and stories.
JEAN COCTEAU
Hailed for writing one of the most intriguing 'travelogue' works of the 20th century, French playwright and author Jean Cocteau published his 1949 Egyptian odyssey in a journal called "Maalesh".
He had travelled before to the country at the end of the 1930s, before returning to it once more in the forties as part of a theatrical tour in the Middle East (solely in Egypt and Turkey).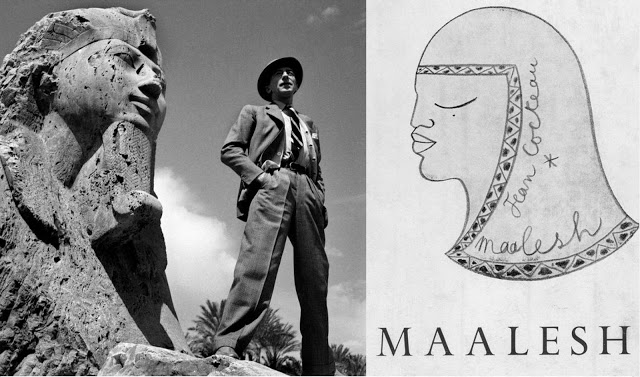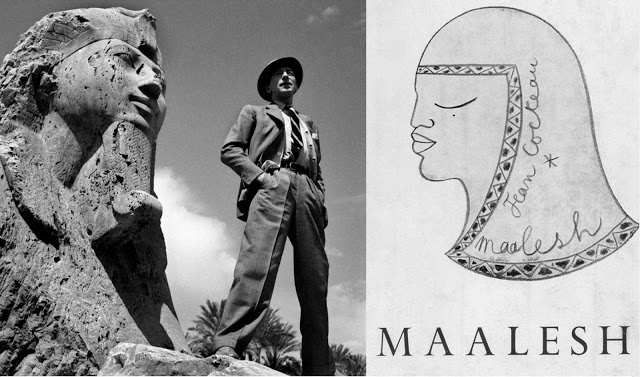 Doused with slight orientalism as others are guilty of, Cocteau's writings, largely autobiographical in nature, capture middle eastern life and the countries most scenic sites in the Delta as well as his encounters with various figures, including Egyptian writer Taha Hussein.
He describes the country's deserts, Alexandria and the Giza plateau, infusing prose and sensuality to his description of the Sphinx.