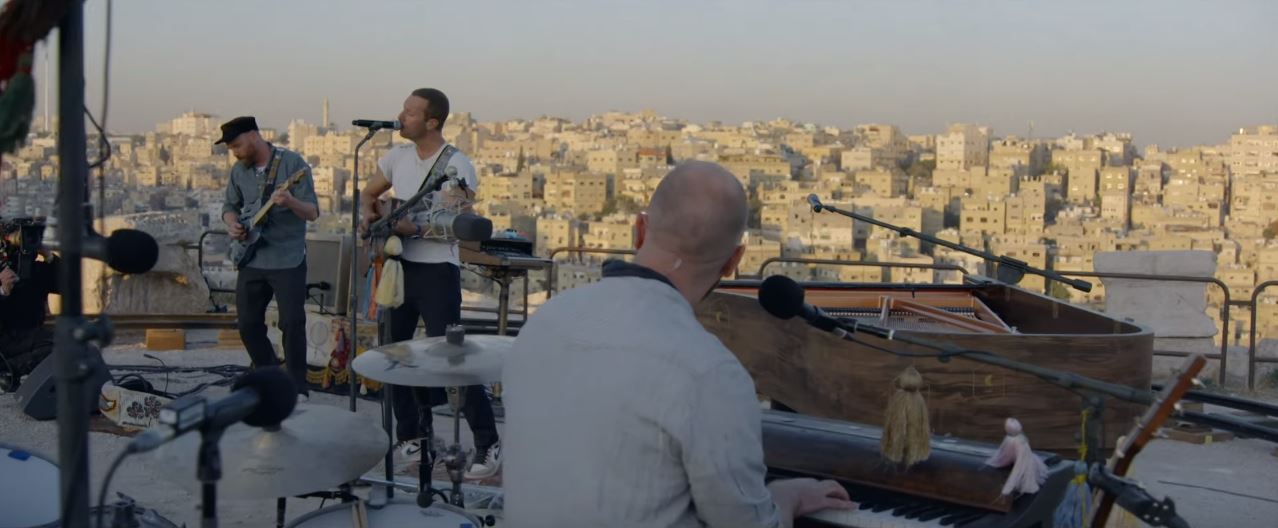 In a spectacular live YouTube broadcast staged at sunrise and sunset in Jordan, British rock band Coldplay debuted their latest album 'Everyday Life'.
The two broadcasts – one staged at sunrise and one at sunset – were watched by more than two million people online and came after the award-winning band announced it would not tour its new album due to environmental concerns.
"We're taking time over the next year or two, to work out how our tour can not only be sustainable [but] how can it be actively beneficial," said frontman Chris Martin to BBC News about Coldplay's decision. Coldplay had performed 122 shows around the world as part of their tour for their album "A Head Full of Dreams".
Coldplay's stance was praised by environmentalists, including the World Wildlife Fund which said that "inaction is not an option if we are to preserve our planet for future generations".
The Show in Jordan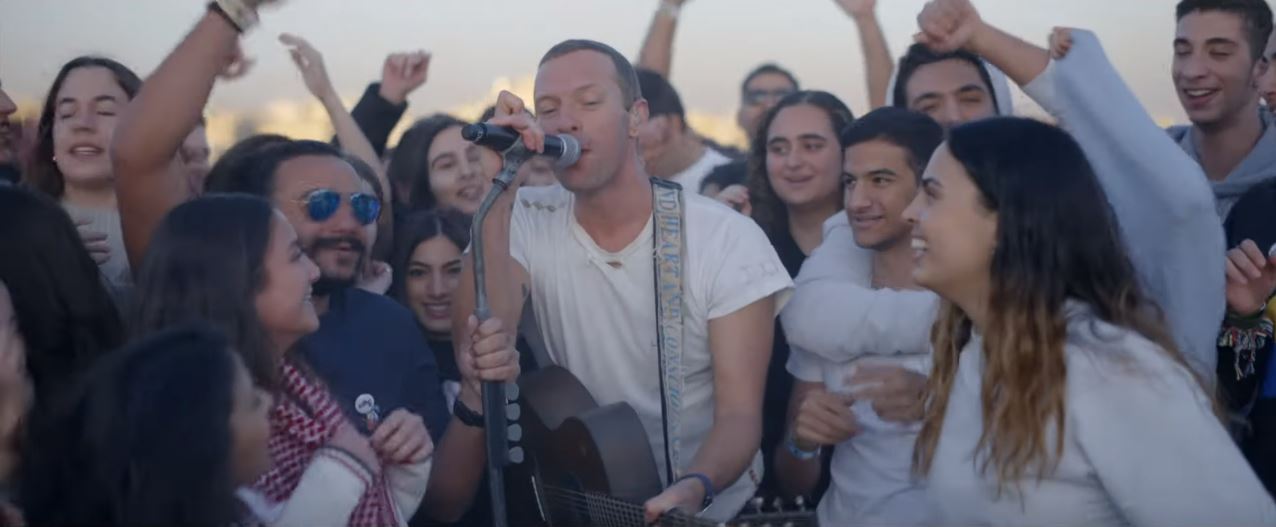 The band arrived in Jordan on 19 November and held several rehearsals ahead of their two live shows in Amman. The album, on CD, vinyl and digital, was released following the live streams.
The live show took place at the historic Amman Citadel, located at the centre of downtown Amman, Jordan.
A group of Coldplay fans gathered at the base of the Amman Citadel, watching from afar as Coldplay performed to hundreds of thousands of viewers online.
The show beautifully captured the performance, with striking scenes of Amman in the background at both sunrise and sunset.
I'll never forget the moment the last slither of sun disappeared as Chris sang the final Hallelujah of Everyday Life. From below us, there was a distant but mighty cheer. It was this group of fans at the citadel's base. Thanks to everyone who tuned in today. It was magical. PH pic.twitter.com/XBR7LNffuD

— Coldplay🌙☀️ (@coldplay) November 22, 2019
On Twitter, Coldplay's band members thanked all those who supported them and called their experience "magical".
"Things like this don't just happen. They're the result of an absolute tsunami of human effort. Every detail, every element the result of somebody, or somebodies working at the absolute peak of their abilities," said a statement on Coldplay's Instagram account.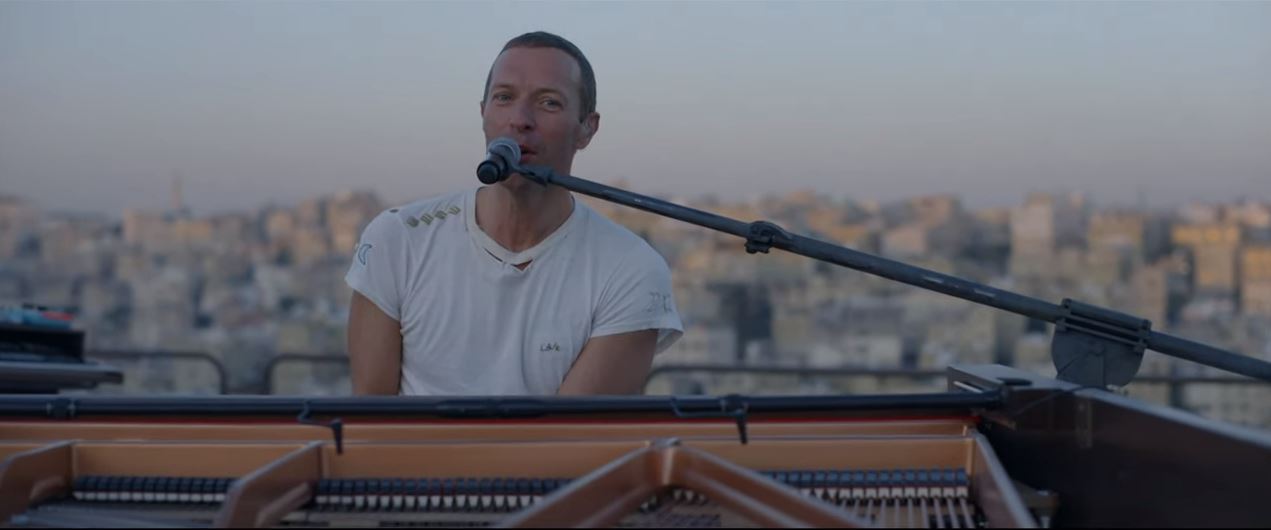 "Clearly though, right at the heart of it all is a band who have become capable of truly remarkable things."
I can't imagine there's a single person in the army of talented and dedicated folks making this happen who won't carry it through the rest of their lives as a proudest moment.
The cover of 'Everyday Life', Coldplay's eighth studio album, is also written in Arabic. The album cover contains the words 'Al Hayah Al Yaumiya', which translates to 'Everyday Life', and 'Salam we Hob', which translates to 'Peace and Love'.
'Arabesque' and 'Oprhans' were the first singles debuted from the new album. Both songs, along with the new album, received positive reviews from music critics. 'Arabesque' features Nigerian musician Olufela Olufemi Anikulapo Kuti, popularly known as Femi Kuti, who plays the saxophone throughout the song and performed live in Amman as well.
Meanwhile, the song 'Church' on the new album features the stunning vocals of Arab singer Norah Shaqur, who sings in Arabic during the song.
Missed Coldplay's live performances? To check out their Sunrise performance click here or click here for their Sunset performance, or simply watch below.
---
Subscribe to our newsletter
---