As Egypt is currently preparing to regulate personal status laws, with controversial proposals restricting a woman's right to divorce, Saudi Arabia recently took a revolutionizing step in new law amendments, taking an unexpected yet important direction away from other Muslim majority countries.
While there still remains many setbacks and future challenges, the new law amendments reveal a new face; a new sign of hope and opportunities to continue fighting to achieve social justice, and a message to other countries that persist in creating tensions between Islamic laws and civil laws and refuse to respond to modern changes.
What is unfolding today in the Muslim world is a debate which addresses whose interpretations of Islamic law should be written into law and whose views matter, and how political authorities – old or new – can largely affect the application of religious laws.
Last month, proposals of a new draft law included extending the duration of the legal proceedings of the khul' – which allows a woman to independently divorce her husband in Islam – to more than a year. On top of that, it also gives the father and the grandfather guardianship over the children, disregarding the mother's role in taking decisions related to protecting the maintenance of the child.
The Egyptian Centre for Women's Rights (ECWR) condemned the amendments in a press statement on Thursday, stating that recent amendments of the Egyptian personal status law are not reflective of families who rely entirely on women, and demand amendments to the law with a modern outlook of children's rights and the contribution of women in the economic life of the family.
Nehad Aboul Komsan, senior defense lawyer, added that the best response to the advocates of the literal reading of texts and extremism is to look at Saudi Arabia now, which despite the absence of a comprehensive family law, recently introduced many amendments in decisions concerning women, focusing on the best interest of the child and granting women equal rights to men.
SAUDI ARABIA: THEN AND NOW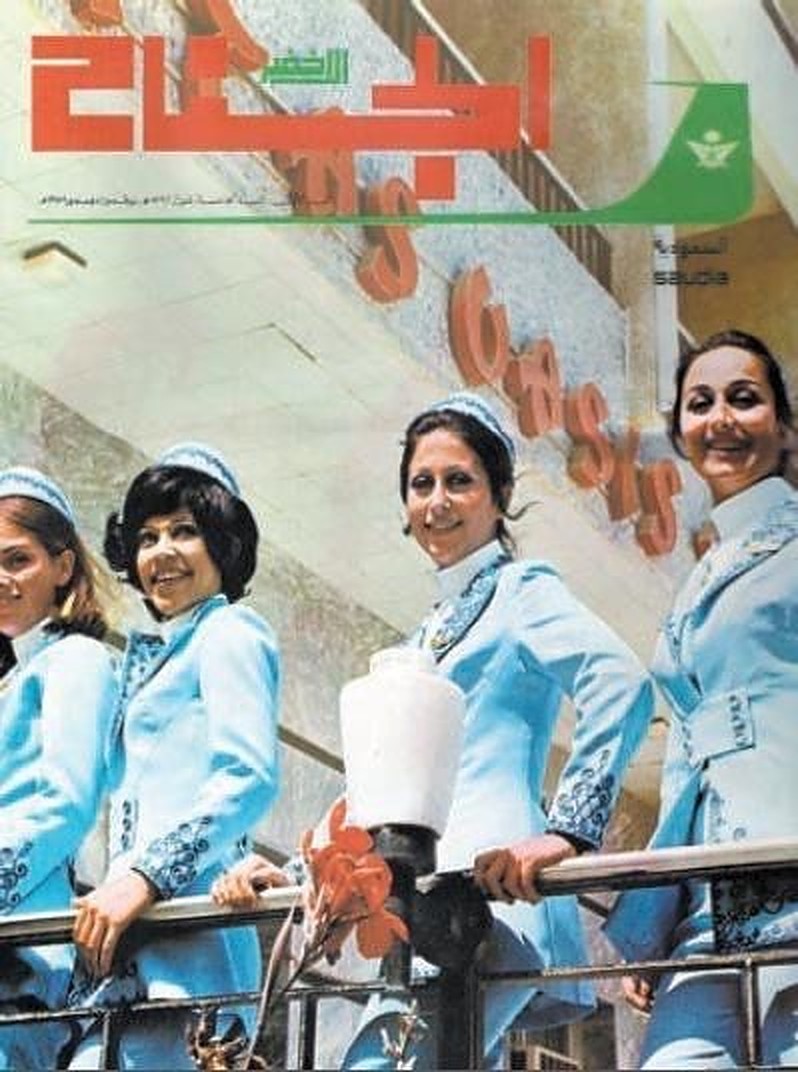 Though life for many young women in Saudi Arabia in the early 1970s was a mix of integrating traditions with modern life, things began to dramatically change by the 1980s after the seizure of the Holy Mosque by Juhayman Al-Otaibi in 1979 and the rise of extremism, which saw the rise of ultra-conservative restrictions.
Saudi Arabia's path to gender justice has been gradual – though undeniably slow at times – over the years. The first steps were concerned mostly with improving the status of education for women, since the first government school for girls was constructed in 1964 and gender mixed education with King Abdullah University of Science and Technology's opening in 2009. Saudi women now dominate the university level in Saudi Arabia, with 37 percent of women reaching the tertiary level, compared to 23% of men, and each year, 121,000 Saudi women graduate from secondary schools, far outpacing their male counterparts.
Tackling private matters and gender discrimination, however, did not appear until just recently. According to Dr. Hind Al Aqeel in her research 'Saudi Women: from marginalization to empowerment", Saudi women's development went through several phases, from excluding women's contribution completely in national developmental plans until the 90s, to recognizing the importance of gender equality and the existence of discrimination.
In 2013, Saudi Arabia took a decision that was not even taken by other states like Egypt, which was to introduce a law specifically tackling domestic violence. Saudi women and girls became protected by the 'Law on Protection from Abuse', creating criminal penalties for acts of domestic violence and establishing safe and confidential procedures people to lodge complaints and receive protection. However, it could still be improved by including marital rape as a form of abuse.
Sexual harassment was also criminalized in 2018, and 'guardian laws' were reformed to grant the opportunity for women to obtain a passport and travel abroad without a male relative's permission, as well as allowing women to drive.
However, in 2019, revolutionary law amendments were introduced to tackle family issues.
The new Saudi law amendments state that the heads of the family can be identified as either 'the father or the mother', granting guardianship and the right to register births and deaths and prove the custody of the child to the mother without the need to file a claim. Amendments also include abolition of 'obedience to the husband' and consideration of divorce claims as a priority, adding that the wife has the right to request the dissolution of marriage for reasons such as her hatred for him or the inability to live with him.
In cases of marriage, it also added the requirement of the authorized person to hear the woman's verbal consent and hand her a copy of the marriage contract.
Other great steps include the launch of an electronic portal that allows job seeking women to register and obtain information in all provinces, and the launch of a program to support the hosting of children of working women (Qurrah).
REMAINING CHALLENGES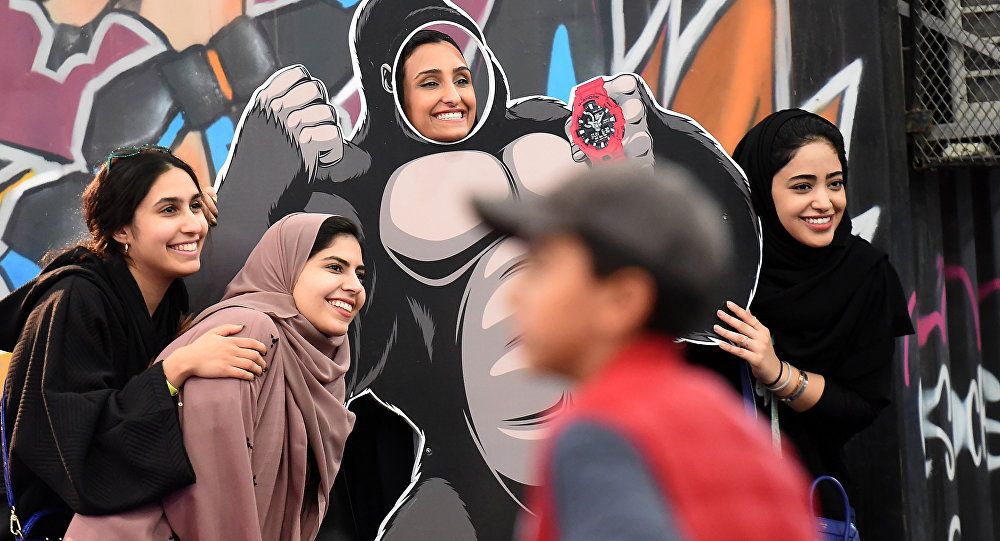 It is without a doubt that there still remains many challenges for Saudi women, as activists note that a lot of women still cannot leave prison or a domestic violence shelter without the consent of their male guardians, as well as the need to obtain their guardian's authorization to file a criminal complaint.
Sex segregation is also still very much prevalent, despite the new developments of allowing Saudi women to attend football stadiums and openly celebrate National Day celebrations in public, as it continues to exist in the majority of public buildings, including offices, banks and universities, which have separate entrances for the different sexes.
The dress code for women remains governed by a strict interpretation of Islamic law in varying degrees across the country, and the arrest of women's rights activists is still a significant setback and concern.
However, this is not to disregard the fact that what is currently occurring should be considered as 'revolutionary', as women in Saudi Arabia were for so long completely marginalized and treated as second-class citizens in both public life and legislations.
In a statement, Nehad Aboul Komsan makes an important remark that highlights the many contradictions that exist in our society, saying, "a woman is entrusted as a board member or managing director of a holding company that manages finances the size of the state's budget, yet is not entrusted to choose her life partner or manage her home and her children's finances?"
It is time for societies to address contradictions before embarking on new changes, and to always look forward to new opportunities and better futures – racing with time instead of staying behind it.
The opinions and ideas expressed in this article do not reflect the views of Egyptian Streets' editorial team. To submit an opinion article, please email [email protected].
---
Subscribe to our newsletter
---