As I walk through the noisy and bustling Ramsis Street, heading towards the mawqaf (microbus station) behind Azbakeya Police Station, my heart starts pounding. I put my phone inside my bag, zip it to make sure it's closed, fix my clothes so no skin is showing anywhere, and begin my dreadful journey inside the mawqaf.
From the moment I enter, the place is filled with people, and the smell of the ta'meya being thrown in the oil at the shop nearby is stronger than any foul smell from the garbage thrown around. Since I'm not a frequent visitor of the mawqaf, I start asking the passersby where to find the microbuses heading to Sheikh Zayed – my destination.
Thankfully, they direct me. But as they do, and I start walking in the direction they guided me to, I can't help but notice several eyes scanning me from head to toe. I make sure they notice that I see them, I even loudly state my frustration, but they unhesitatingly continue to stare.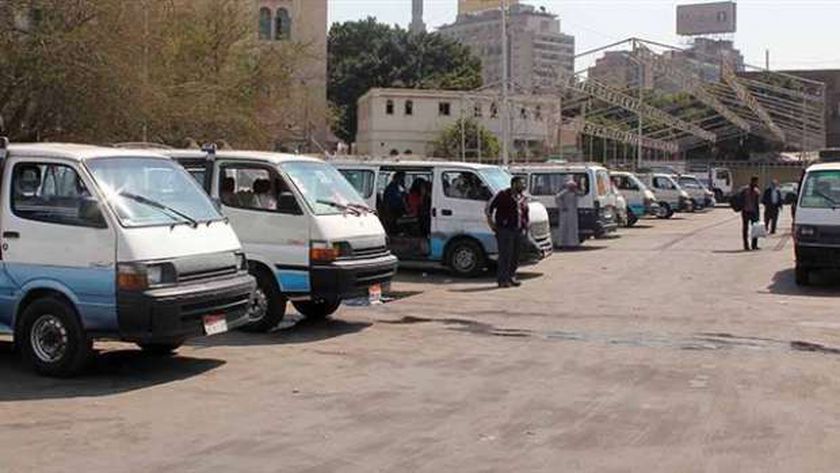 I can't say it's peak time. At this mawqaf, there is no peak time. It is always packed. I see a long queue standing at the area I was told it is where the Sheikh Zayed microbuses park.
A few minutes later, once a microbus appears and before the driver stops or parks his vehicle, there is a throng of people crowding around it. Dozens of men pushing and shoving each other to get onto the bus before it becomes full. Any woman who attempts to get on the bus is either shoved in between the men or hit or pushed to the middle, only to immediately turn and see her way out of the bustling crowd.
As I look around, I see women standing with luggage, others with children, young school and college girls, and women heading home from work. All stand in fear of being sexually harassed or being treated with roughness or even violence if they decide to try to get on the bus.
I start to ponder on the idea of having to go through this unpleasant experience every day for my commute. I wonder what it must be like for women who carry this unfortunate fate.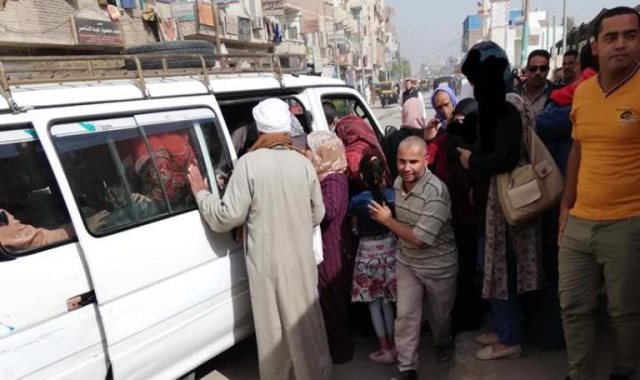 After repeated attempts to get on the bus and seeing crowds of men pushing and arguing, I surrender and stand helplessly, not knowing what to do next. I start making conversation with two young girls, who turn out to be college students, originally not from Cairo, and have been waiting at the mawqaf for more than an hour, unable to get a ride.
All of a sudden, we hear a driver loudly announcing that he will only be taking women in his vehicle. As men proclaim their disagreement, he tells them to "consider these women your mother, wife, or sister," – an idea that many Egyptian men use to contextualize and empathize with the struggles of women.
As we hop onto the bus, I feel relieved, but I also begin to contemplate the different scenario that would have taken place if this driver had not taken that initiative. Between 30 to 40 minutes of hopeless waiting time, I saw women pleading to drivers saying "my daughter is alone in the street" and others trying to calm their children who have been standing for hours, while young girls stand worried and concerned, looking around expectant of any kind of harassment they may experience.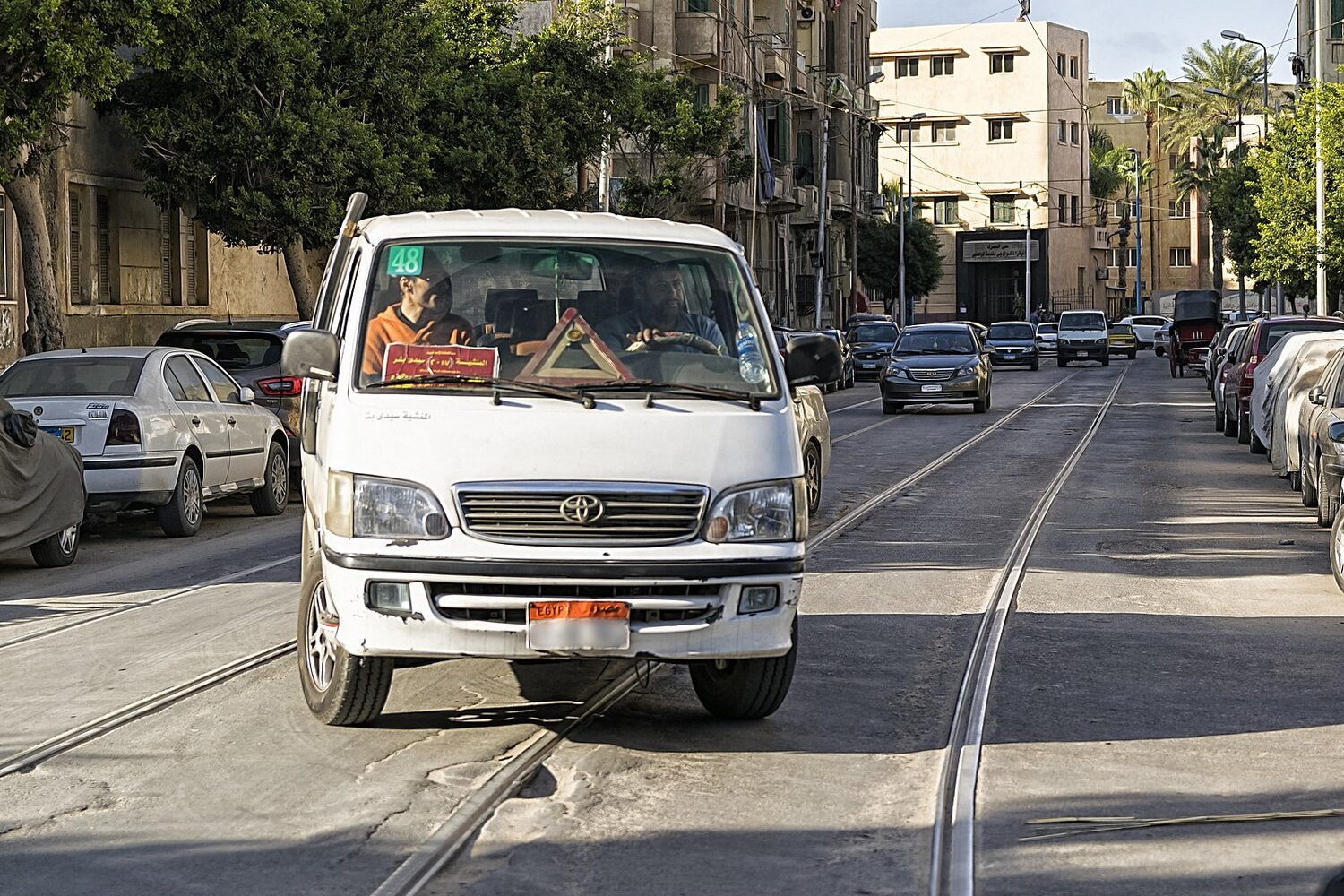 Despite being grateful that the mawqaf journey is over, the road to Sheikh Zayed in the microbus is longer than it actually is. Microbuses are the fastest transportation method in Cairo, yet time does not pass when you're in a vehicle driven by a reckless driver and cannot complain because that's how all microbus drivers conduct their vehicles. Moreover, this specific driver did you a favor, so how dare you disapprove of his driving?
Millions of Cairenes, women and men alike, rely heavily on microbuses for commuting daily. Their accessible prices allow for them to be a key mode of transportation for everyone, including the working class, a social group in which women have almost no choice but to work. Although the metro is another affordable option, it does not travel everywhere, and travelers often need to take another form of transportation to get to their final destination.
Most cannot afford to take a taxi every day, as their distance-dependent prices can rise to enormous heights in the vastness of Cairo. As the fastest widest-reaching form of transportation in the megacity, it is not sustainable or just that the essential service of microbuses should be so inaccessible, and potentially dangerous, to half the population.
The opinions and ideas expressed in this article are the author's and do not necessarily reflect the views of Egyptian Streets' editorial team. To submit an opinion article, please email [email protected]
---
Subscribe to our newsletter
---