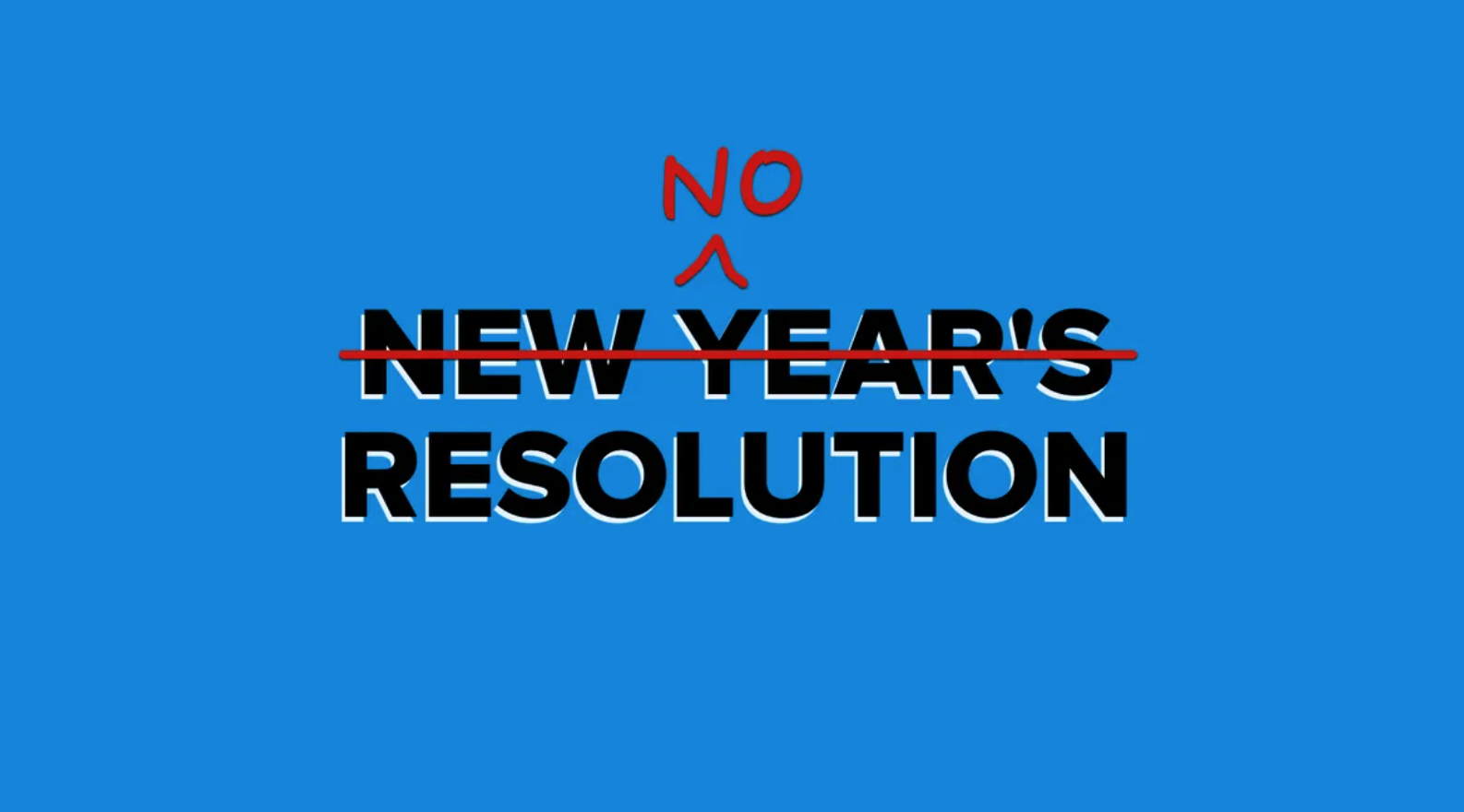 Expectations, ambitions, hopes, and goals — all set for the new year. But by the end of New Year's Eve, all of these immediately vanish into thin air.
As I study all the Facebook posts about new year resolutions that surround me, tens of unfulfilled resolutions accumulated from the past years begin to haunt me. So this year, when I felt that it might be time for me to set some for the year ahead, I immediately scrubbed the idea from my mind.
New year, new me?
Yes, new me — with zero resolutions for 2023.
This year, I decided that having no resolution is a resolution in itself. Why should I start a whole year with so much pressure, and specific plans and goals, only to end up like a failure if I fall short of accomplishing them?
Maybe I'm better off without the resolutions.
There is no specific time or date for us to make resolutions to change our lives. If I'm suffering from a harmful habit, I can try to make adjustments and change it incrementally. If I want to adopt a new routine, I can explore ways to do so and start whenever I feel ready. Why wait until New Year's Eve?
According to the US. News & World Report, almost 80 percent of resolutions fail. This is due to the fact that most people set new year's resolutions with an overly-ambitious mindset, and no clear plan on ways to achieve them. Moreover, people sometimes set resolutions that are vastly different from their current lifestyle, and this heavily impacts the likelihood of achieving these resolutions.
Additionally, several studies have been conducted to examine people's new year's change attempts. One of these studies, published in 1988, tracked self-change attempts of 200 New Year's resolvers over a 2-year period; it revealed that most slips to these resolutions were caused by lack of personal control, excessive stress, and negative emotions.
One particularly population resolution for individuals worldwide is to exercise more, or hit the gym more often. It reflects relentless optimism in self-creating better health habits, but remains to be one of the least successful resolutions across the board. The reasons? Loss of motivation, short term discipline, and impatience.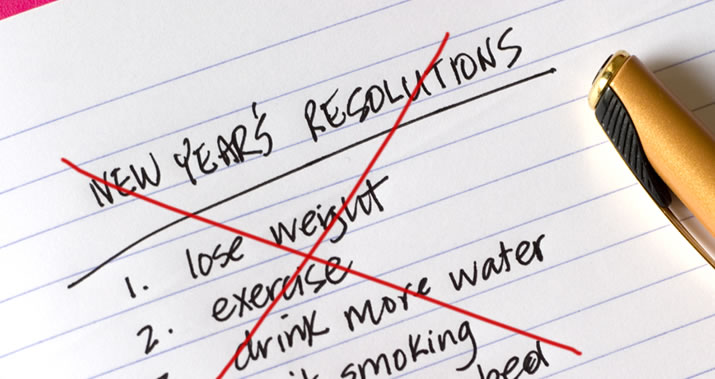 Pessimistic or realistic?
Alternatively, social media beckons an overwhelming atmosphere of relaxed productivity during the holiday season: from photos of families wearing matching outfits next to their Christmas tree, and posts about gratuity and thankfulness that a great year has passed, to videos of outings and dinner gatherings to celebrate the festive season. However, because of New Year's Eve increasing commercialization, and the extravagant celebrations that accompany it, people set high expectations every year, and start the month of January with endless hopes of a successful, healthy, happy, year ahead of them.
In reality, it is just another day, with a different date. Why, then, do we constantly put pressure on ourselves that we have to all be happy at the dawn of a new year, prepare our resolutions, and start the month of January on a positive note? Why can't we start it like we start any other month: on a realistic note.
Many would dismiss these concerns as plain negativity for what I deem a grounded and realistic mentality. I see the resolutions craze as a hidden insidious omen because it brings about opposite results: disappointment and unfulfillment, feelings no one deserves to experience as a result of unnecessary, self-inflicted pressure. By the end of January, most people have no idea what their resolutions list even included, and instead of continuously looking to better themselves, many wait for a new reason — perhaps the next New Year's — to begin fantasizing once again.
There is no harm in setting goals and plans to make changes and adjustments to one's life, but putting unnecessary pressure on ourselves with an all-or-nothing approach is what led me to the realization that avoiding these resolutions would be better for my mental health. And, according to Forbes and The Atlantic, I am not the only one.
This is why, 2023 is the year I finally said enough with the expectations and hello to starting my year living it day by day.
The opinions and ideas expressed in this article are the author's and do not necessarily reflect the views of Egyptian Streets' editorial team. To submit an opinion article, please email [email protected].
Subscribe to the Egyptian Streets' weekly newsletter! Catch up on the latest news, arts & culture headlines, exclusive features and more stories that matter, delivered straight to your inbox by clicking here.
---
Subscribe to our newsletter
---