Photo credit: Masroofi's Facebook page
"Children of today are the leaders of tomorrow," is a quote often attributed to Nelson Mandela. Despite many agreeing with the sentiment, only few attempt to prepare these potential leaders for their future lives. In today's world especially, finances are integral to life, and in order to create a generation that is financially literate, the best way is to prepare them young.
Most children in Egypt grow up with little to no knowledge of handling finances, and absolutely no access to cashless opportunities. Financial education is not common in schooling, and younger generations are given pocket money or 'edeya (sum given from older family members to younger ones during Eid) with little consideration for promotion of financial literacy.
To address the need of financially including children, Mostafa Abd Elkhabir (36), with over 15 years of experience in market research, and Sayed Hosney El Shemy (40), with nearly 20 years of expertise in software development, launched Masroofi — an e-wallet for younger generations.
As parents, Abd Elkhabir and El Shemy noticed that younger ones enjoy mimicking adults, while the latter appreciate oversight over their children's spending patterns.
"We want kids to be smart with money," says Abd Elkhabir.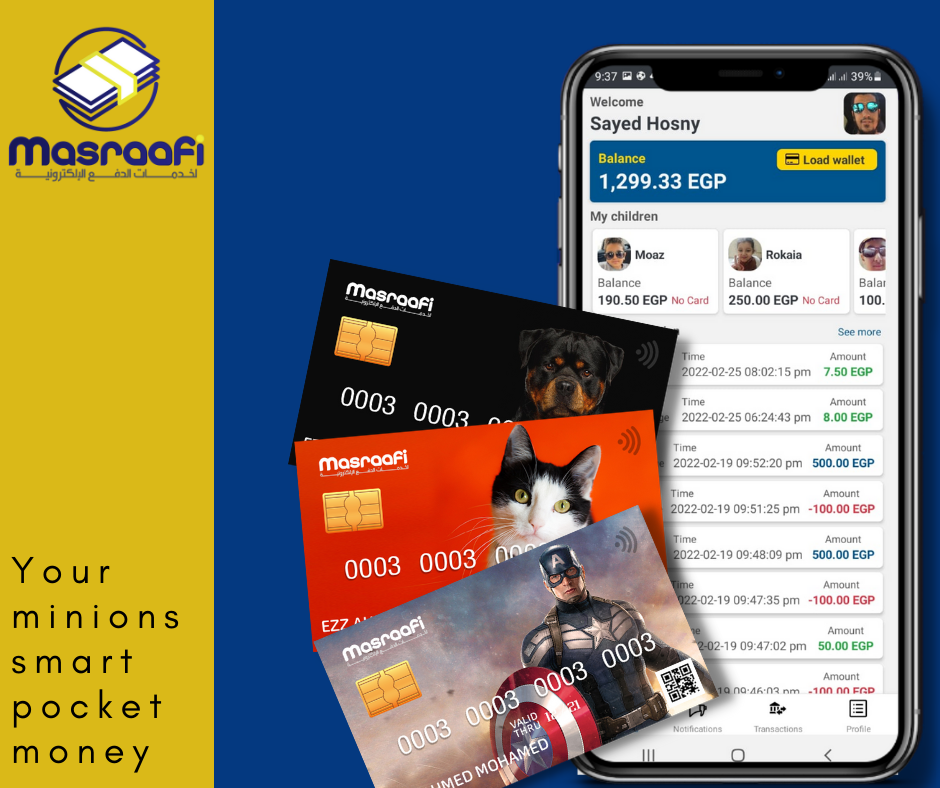 Launched in January 2022, Masroofi ('my pocket money') is the first of its kind fintech project in Egypt, supporting cashless payment solutions for children aged 5 to 15. With Masroofi, parents can set up a profile for themselves on the mobile application, recharge their wallet using a personal debit or credit card, and request a card for their child for EGP 75. Parents can then transfer money to their children's Masroofi cards, which the children can use on Masroofi point-of-sale (POS) machines.
Masroofi banking cards are neither Mastercard nor Visa — they are near-field communication (NFC) cards. NFC cards enable two electronic devices, such as the card and the card reader, to communicate with each other with a single tap.
To expand their number of POSs across the country and enable more children to utilize their services, Masroofi has been collaborating with Fawry, Egypt's leading provider of e-payments, and Geidea, an integrated POS solution. In the future, children will be able to use their cards on Fawry and Gidea machines, therefore expanding the application's reach.
"As parents, many of us struggle with our children having cash in their hands because they are usually unaware of its worth. They either spend irresponsibly or they lose the cash. This is our seamless solution to parents, with regular notifications to parents of their childrens' spending habits," Abd Elkhabir tells Egyptian Streets.
Through the mobile application, parents can easily track their children's payment transactions, as well as set daily budget limits.
Designed to help children make smart financial decisions, Masroofi attempts to create a mirror experience for the children: they too, like adults, can ease into the card-payment experience while learning about spending. Moreover, the application aims to educate children about saving and investment plans.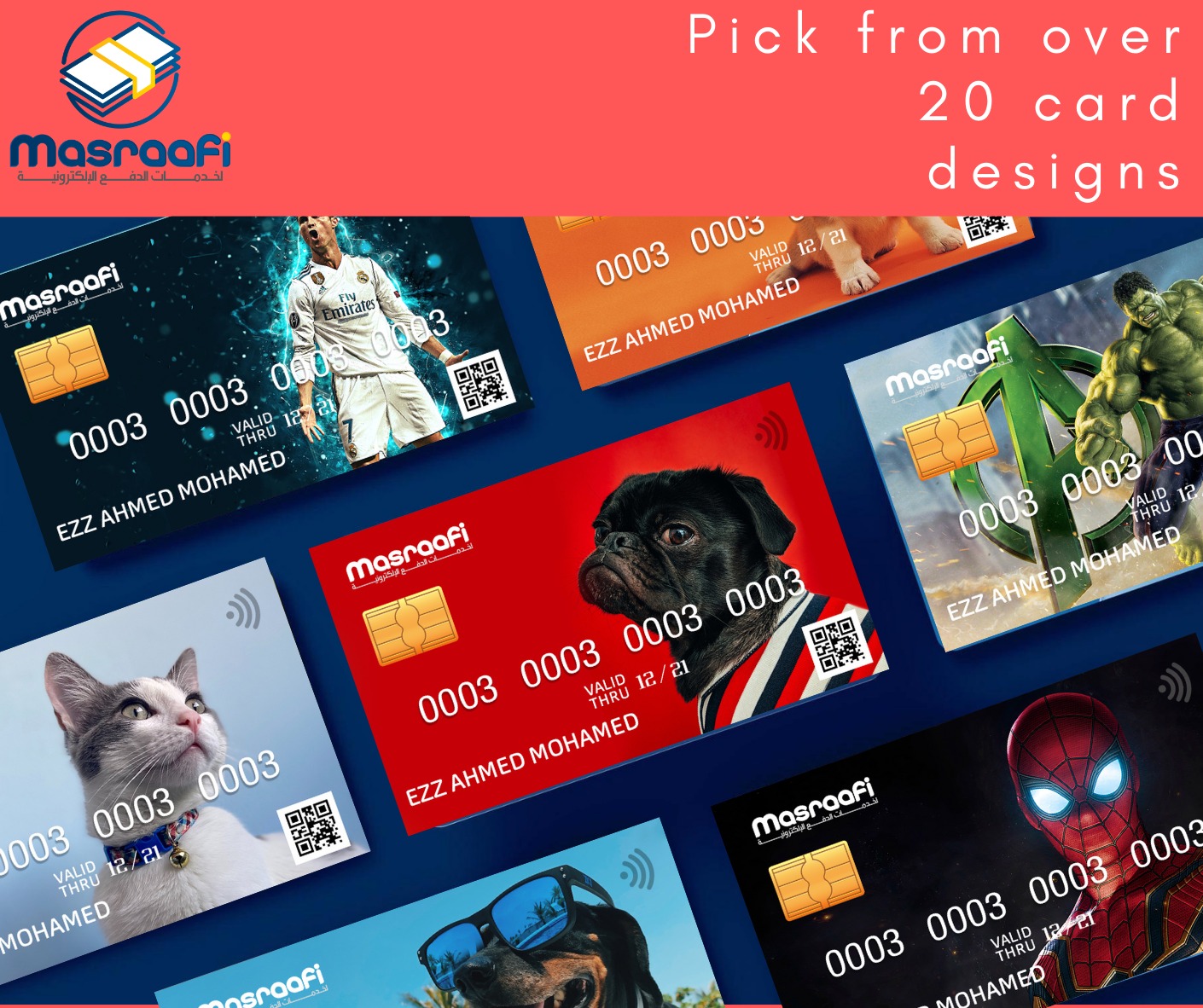 "We are complimenting financial inclusion efforts in Egypt. Only Egyptians aged 16 and above are allowed to create bank accounts and utilize cashless solutions. Through Masroofi, we are integrating children into this cycle so they grow up aware and educated about different cashless solutions and digital payment methods," says Abd Elkhabir.
Over the past few years, the Egyptian government has been exerting efforts towards promoting financial inclusion and financial literacy among Egyptians through payment solutions, educating people on savings plans, and initiatives like the Central Bank of Egypt's (CBE) Financial Inclusion Strategy 2022-2025.
"We are considering creating an age-appropriate simulation that features different types of investment to expose children to investment experiences through their mobile application," adds Abd Elkhabir.
As they are targeting closed communities like schools, sports clubs, and gated communities, Masroofi is currently available at New Castle International School and Al Maaly International School.
The mobile application is currently available on iOS and Google Play.
Subscribe to the Egyptian Streets' weekly newsletter! Catch up on the latest news, arts & culture headlines, exclusive features and more stories that matter, delivered straight to your inbox by clicking here.