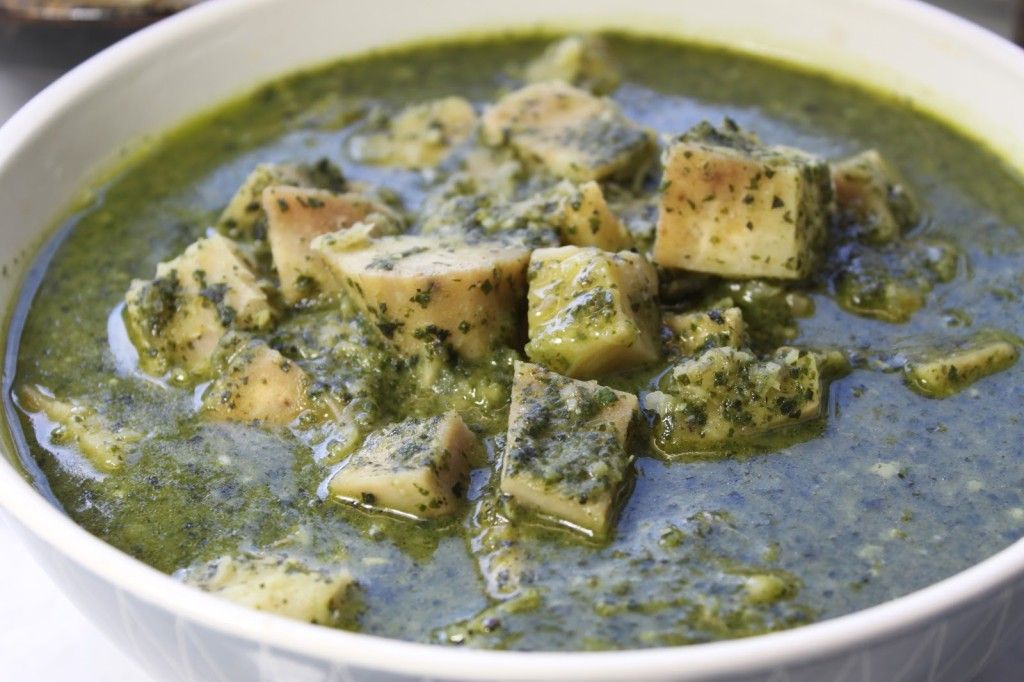 "Dinner is ready!" As mom calls us for dinner, I begin to notice a delicious aroma that I had almost forgotten. I look to see what it is — the annual mouthwatering green soup with white cubes in the middle.
Whether it is eaten with bread, rice, or simply on its own, cooked taro is an essential dish in every Coptic Christian household on the Feast of the Epiphany. Although some children dislike it, others anticipate this feast to enjoy its taste. The celebration will not be complete on the Feast of the Epiphany without having cooked taro.
Epiphany (Eid Al Ghitas) is annually celebrated on 19 January, 12 days after Christmas on January 7. In the Christian faith, the feast commemorates the baptism of Jesus Christ by John the Baptist.
In the Coptic Orthodox Church, baptism is the process of immersing a child into holy water, representing a new life for newborns.
Symbolic for this holy sacrament, taro also needs to be submerged in water to be thoroughly cleansed and cooked, since raw taro is poisonous. A deep-rooted Coptic tradition, Copts cook taro in celebration of this feast because it symbolizes the purity that Christians believe they receive upon baptism.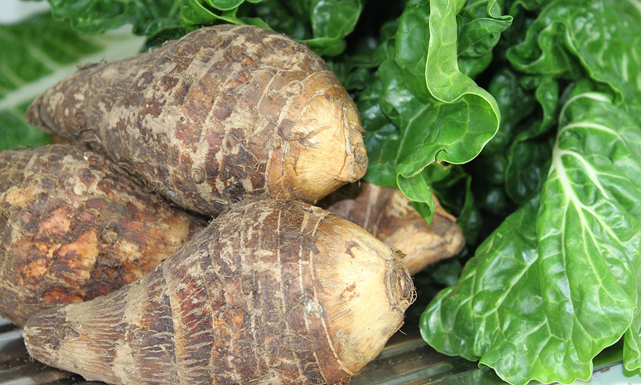 Taro also has a dark and muddy skin which has to be peeled off to reveal the white flesh that is later cooked and eaten. In the same way, Christians are freed from the sinful human nature that they believe they are born with only after baptism.
Moreover, taro roots are generally buried underground before being pulled out to be cooked for food. This is another symbolism of baptism marking death, burial, and resurrection in Jesus Christ. Copts cook taro in celebration of this feast because it symbolizes the purity that Christians believe they receive upon baptism.
Inspired by the Biblical verse, "Therefore we were buried with Him through baptism into death, that just as Christ was raised from the dead by the glory of the Father, even so we also should walk in newness of life." (Romans 6:4)
Aside from its Coptic references, taro has multiple health benefits. As it is rich in nutrients, taro contributes to improving digestion, controls high blood pressure, and helps maintain a healthy immune system.
Since the Feast of the Epiphany is just around the corner, here is the most common recipe to cook taro in a Coptic home.
Fun fact: Many parents traditionally tell their children "ely mayakolsh ol'aas yesbah mengher ras" (one who does not eat taro will wake up the next morning with his head missing), to encourage – or intimidate – children to eat it.
Subscribe to the Egyptian Streets' weekly newsletter! Catch up on the latest news, arts & culture headlines, exclusive features and more stories that matter, delivered straight to your inbox by clicking here.
---
Subscribe to our newsletter
---