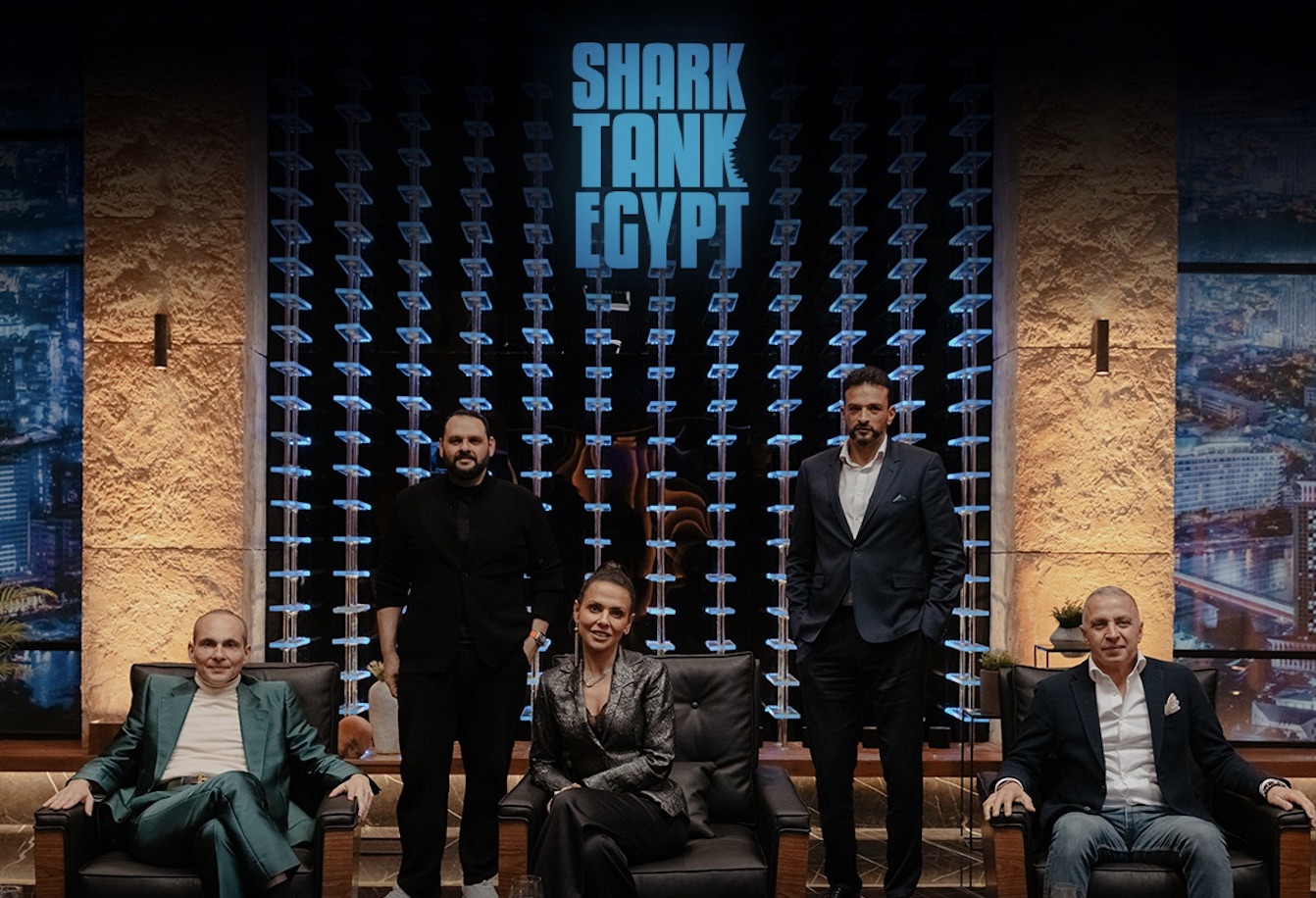 In a once in a lifetime chance, aspiring entrepreneurs are getting the opportunity to pitch their business ideas to a panel of self-made moguls—five sharks—in the American reality show 'Shark Tank.'The contestants present their ideas to the sharks, hoping to get funding in exchange for equity in their business.
The Egyptian version of this critically acclaimed, multi-Emmy Award-winning reality show hit local television screens in January of this year, featuring a group of experienced and affluent Egyptian investors.
The Egyptians sharks include Hilda Louca, founder and CEO of online shopping platform MITCHA Hilda Louca; CEO of El Sewedy Electric Ahmed El Sewedy; co-founder and CEO of Infinity Solar and Managing Director of McDonald's Egypt Mohamed Ismail Mansour; CEO and managing director of Madinat Nasr for Housing and Development Abdullah Sallam; Egyptian Chinese Drilling Company founder Ayman Abbas; and chairman and CEO of Mobica Designs Mohamed Farouk.
Ultimately, a show like 'Shark Tank' presents a multitude of positive opportunities for aspiring entrepreneurs. Besides the inspiration viewers derive from watching the show, the questions, feedback, and pointers given to contestants by the sharks are important to take into consideration.
Over the past decade, Egypt has witnessed an entrepreneurial revolution.
More recently, a report highlighted that the percentage of Egyptian entrepreneurs aged 18 through 64 have increased by 5.2 percent, compared to the 4.2 percent in the pre-COVID-19 years.
With the recent numbers and amount of new business that emerged within the past years, a show like 'Shark Tank' might be what entrepreneurs in Egypt need.
Striking cords with aspiring entrepreneurs
Throughout the past years—especially during the pandemic—Egypt's entrepreneurship ecosystem has evolved. Many aspiring Egyptians emerged with new and innovative business ideas, such as O7 Therapy (a digital platform for mental health), while others continued to be repetitive, such as the 'hoodie' business in Egypt.
What a show like 'Shark Tank' can do for striving entrepreneurs is offer a picture of what the practical capitalist world looks like.
As seen on the first five episodes of 'Shark Tank' Egypt, there are promising business ideas that could potentially become mega successful in the long run. One particular innovation was from 14-year old Youssef Samir—the youngest entrepreneur in Egypt—who wanted to acquire EGP 370,000 (USD 12,098.50) in exchange for 15 percent equity in his company.
Samir's idea 'Tap Tag' expedites checkout and payment solutions across stores and markets. The sharks applauded his idea, and Samir managed to land and support three sharks; Ayman Abbas and Abdullah Sallam partnered up to give him the offer he asked for, while Mohamed Farouk offered to support producing his stands for free and with no equity.
While Samir's case was successful, other contestants received no financial support from the sharks. Yet, contestants never walk out empty handed. The sharks pinpoint concerns, potential setbacks, faults in the company's valuation, product, service, or business model presented. Though at times brutal and harsh, 'Shark Tank' is an entertainment show at heart, and this is what made the show become the world's number one business and finance television series.
Other than the feedback given by the well-established business owners, 'Shark Tank' teaches viewers about what goes on in investment pitches, why investors invest and what they typically look for.
Although the show is still in its first season, it has the potential of inspiring individuals in Egypt to carve out their full potential and broaden their limits. In this case, a shark bite is a good thing.
---
Subscribe to our newsletter
---