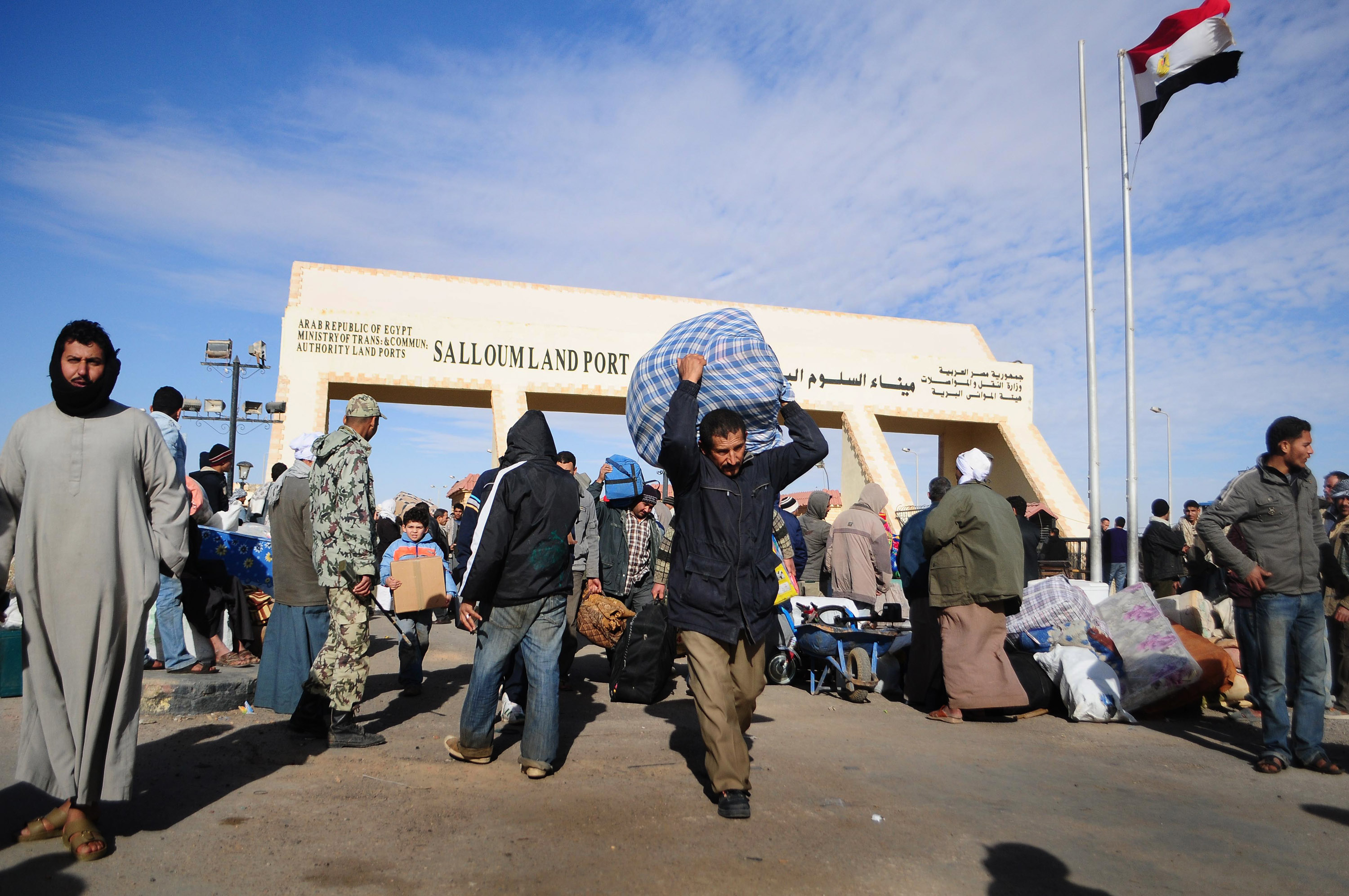 Egyptian Ministry of Foreign Affairs (MFA) Spokesman Ahmed AbuZeid announced on Friday, 17 February the release of six Egyptians who were held at an irregular migrant detention centre in western Libya, according to the Egyptian Embassy in Tripoli.
وفقاً للمعلومات الواردة من سفارتنا فى طرابلس، فقد تم بحمد الله إطلاق سراح المصريين الست المحتجزين فى ليبيا …. نتابع عودة أبناء مصر آمنين إلى أرض الوطن بإذن الله.

— Egypt MFA Spokesperson (@MfaEgypt) February 17, 2023
The Egyptians, who are Coptic Christian workers originating from a village in Sohag in Upper Egypt, were captured while travelling by land across Libya in search for job opportunities.
The MFA emphasised in a statement that they had only been authorised to be in the eastern part of Libya, but were abducted and taken to a detention centre in the west of the country. The statement detailed that this detention centre was not under the rule of Libyan authorities.
Egypt has a close relationship with neighbouring eastern Libya, which is currently under the rule of the Libyan National Army led by Field Marshall Khalifa Haftar, whereas western Libya, under the rule of the Government of National Accord, maintains a more tense relationship with Egypt due to its relations with some Islamist militant groups.
The statement further mentioned that some of the six Egyptians abducted in this incident previously faced dangerous circumstances in Libya in 2021 and were repatriated with the help of the MFA.
The announcement of the Egyptian workers' release was all the more of a relief due to the similarity between this incident and a previous incident in 2015 where 21 Coptic Christian Egyptian workers were abducted and killed by militants associated with the Islamic State in Libya, who published a highly disturbing video of their beheading.
In a tweet posted on Friday, AbuZeid clarified that the Ministry was closely following the repatriation process of the victims.
---
Subscribe to our newsletter
---