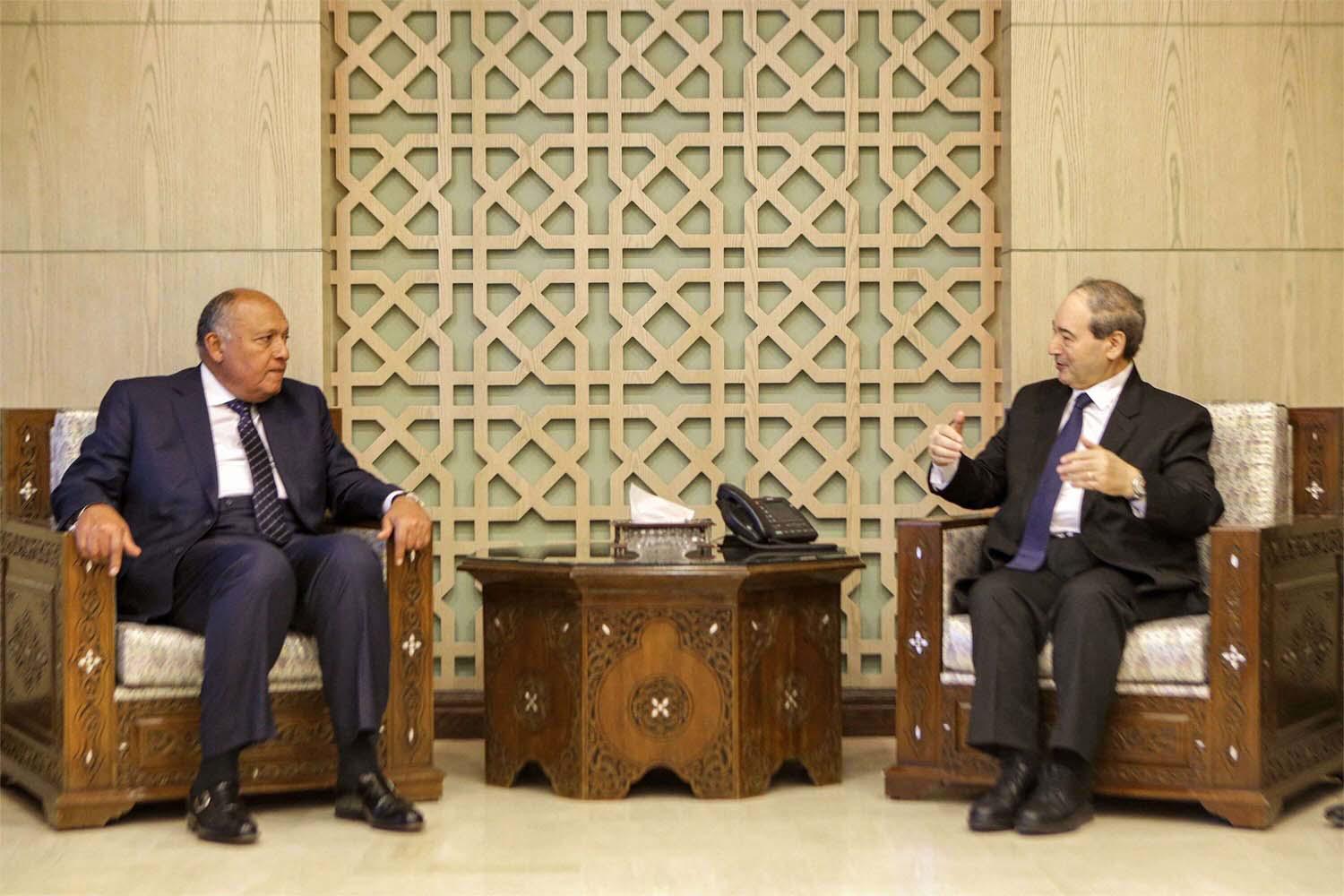 Egyptian Minister of Foreign Affairs, Sameh Shoukry, has headed to Syria and Turkey as of 27 February to extend solidarity following the devastating earthquake that shook both nations earlier in February.
Shoukry's visit is a move to emphasize Egypt's willingness to send aid, as well as express solidarity with its "brothers" at an official and grass-roots level, according to a statement by the Ministry of Foreign Affairs released 26 February.
This trip comes in tandem with Egypt's House of Representatives' Spokesperson Hanafy el-Gebaly's visit to Damascus following the 34th conference of the Arab Parliamentary Union (APU). El-Gebaly is the first Egyptian high-level official to visit Syria since the 2011 uprising and civil war commencement.
During his visit, el-Gebaly also met with Syrian President Bashar al-Assad. "[My visit] comes to show solidarity with the Syrian people and express support after the disastrous earthquake which hit the country on 6 February," said el-Gebaly.
Since the earthquake, Egypt has sent a variety of aid programmes and resources to Turkey and Syria. Additionally, Egypt also sent a rescue team of medical specialists and rescue technicians to Syria.
A day after the quake hit both nations, Egyptian President Abdel Fattah al-Sisi gave his condolences to both al-Assad and Turkish President Recep Tayyip Erdogan via phone call.
---
Subscribe to our newsletter
---