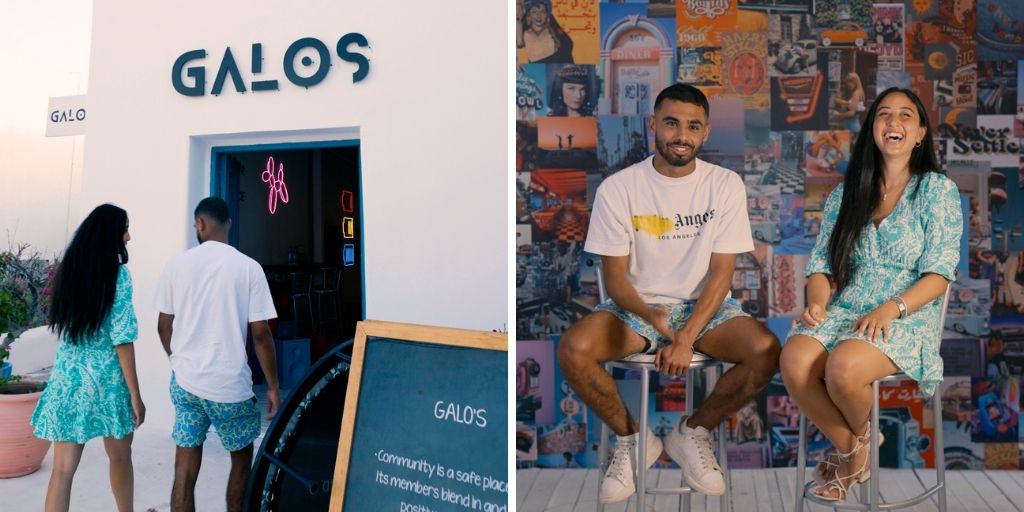 At only 21 years old, Hana Essam and Wagdy El Shereaay knew they wanted to start a business together. Letting their generation's needs inspire them, they did not have to look far to find a gap to fill.
For several years now, young Egyptians have been showing signs of tiring of the usual social activities. Simply going to a café for a drink or a restaurant for a meal is no longer doing the trick for them.
That's where GALOS comes in. Within the bright, Cycladic-inspired walls of Wonderville in Mountain View Ras El-Hikma, Hana and Wagdy built the first branch of their youth-centered venture, an activity hub in the heart of the up-and-coming stretch of Egypt's north coast.
Hana and Wagdy are this week's guests on 'Empowering Success', Mountain View's initiative highlighting entrepreneurs from its community and the stories of their inspiring journeys.
"At a coffee shop, you go and you have to drink coffee. At a restaurant you have to order food, but at GALOS, you're not forced to do anything – you can just relax and meet with your friends," explains Wagdy in Egyptian Streets' interview with the two young entrepreneurs.
Named after the Greek god of laughter, GALOS is open to children and adults alike. Visitors can spend hours enjoying a wide variety of activities from billiards and table tennis to board games and video games.
The university students-slash-business partners are already dreaming big, preparing for the fast-approaching opening of a new branch in one of Mountain View's projects in Cairo.
To find out more about the ins and outs of starting a business with a best friend and the challenges of being young entrepreneurs, watch the extended interview with Hana and Wagdy, or listen to the 'Empowering Success' podcast on your favorite podcasting platform.
If you are from the Mountain View community and want to be part of the Empowering Success initiative, send your business profile to [email protected]
---
Subscribe to our newsletter
---