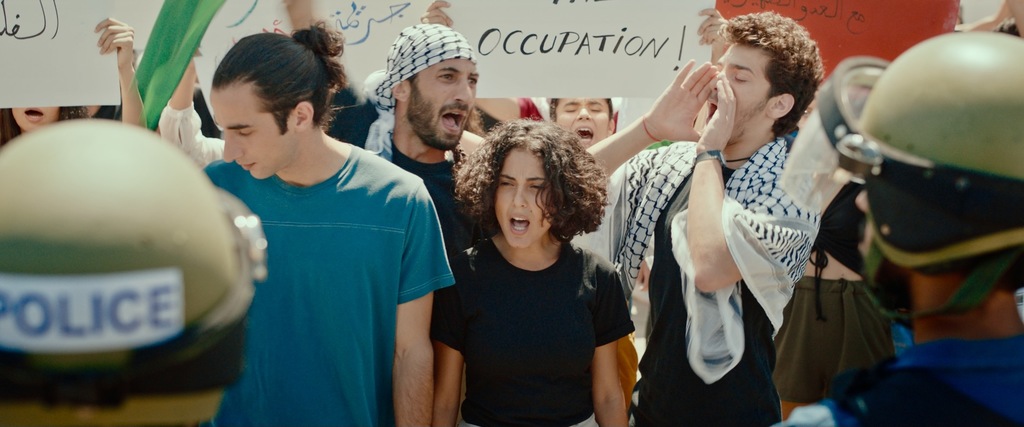 The sixth edition of the Cairo Cinema Days festival — otherwise known as Ayam Al Qahera Al-Cineme'ya — hosted by local art-house cinema Zawya, is currently showcasing independent films from across the Arab world.
The festival aims to highlight the independent Arab productions with influences reverberating through the industry, from 17 May until 10 June.
Since 2014, Zawya has provided cinema-goers with a unique cinematic experience, showcasing both regional and international films that are often not played in mainstream theaters.
From Cairo to Syria, and beyond, here are some worthy films to catch at the Cairo Cinema Days' festival.
19 B (2022)
Egyptian film '19B' — directed by Ahmed Abdalla — follows an old man (played by Sayed Ragab) who is a caretaker of a worn-down villa in an affluent Cairo neighborhood. Through the film, the old man grapples with intruders who threaten to take the villa for their own personal use — a powerful portrayal on the attempts of forced forgetting.
Viewers can catch '19B' on 30 May at Zawya at 7:00 PM.
Alam (2022)
Directed by Palestinian filmmaker Firas Khoury, Alam (flag) follows a group of Palestinian high school students who are forced to study a curriculum that adopts Israel's version of history. In an attempt to combat forced forgetting and eradication of history, a group of five students plan to replace the Israeli flag that flies over their school with the Palestinian Alam.
Viewers can catch Alam on 22 May and 2 June at 7:00 PM.

Mediterranean Fever (2022)
In a masterful blend of comedy and thriller, Mediterranean Fever follows Waleed (played by Amer Hlehel), a father and husband who dreams of having a career in writing while suffering from chronic depression. Waleed, living in Haifa, develops a relationship with his neighbor — a small-time crook — who leads them both on a journey of dark encounters.
Viewers can catch Mediterranean Fever on 21 May and 3 June at 10:00 PM and 7:00 PM, respectively.
The Dam (2022)
In Sudan, near the Merowe dam, Maher (played by Maher El Khair) works in a backyard fed from the waters of the Nile. Every evening, Maher wanders off to build a mysterious mud construction — reclaiming a spiritual connection with his homeland.
The film, which is directed by Lebanese director Ali Cherri, is a political allegory about the 2018 Sudanese revolution that weaves elements of imagination and the supernatural.
Viewers can catch The Dam on 28 May at 10:00 PM.|
Hanging Gardens (2022)
Directed by Iraqi filmmaker Ahmed Yassin Al Daradji, Hanging Gardens is a powerful portrayal of war, love, and madness. The Iraqi-Palestinian film follows 12 year old Asaad, a rubbish picker who finds refuge in the Hanging Gardens, a rubbish heap in the heart of Baghdad.
The film — which is Daradji's first feature film — won three major awards at the 13th Malmö Arab Film Festival (MAFF), including Best Fiction Film, Best Screenplay (Ahmed Yassin Aldaradji and Margaret Glover), and Best Actor (Hussain Muhammad Jalil) awards. Most of the actors in the film are non-professionals, and some are locals of the neighborhood in Baghdad which the film is shot at.
Viewers can catch the Hanging Gardens on 2 June at Zawya at 10:00 PM.
---
Subscribe to our newsletter
---