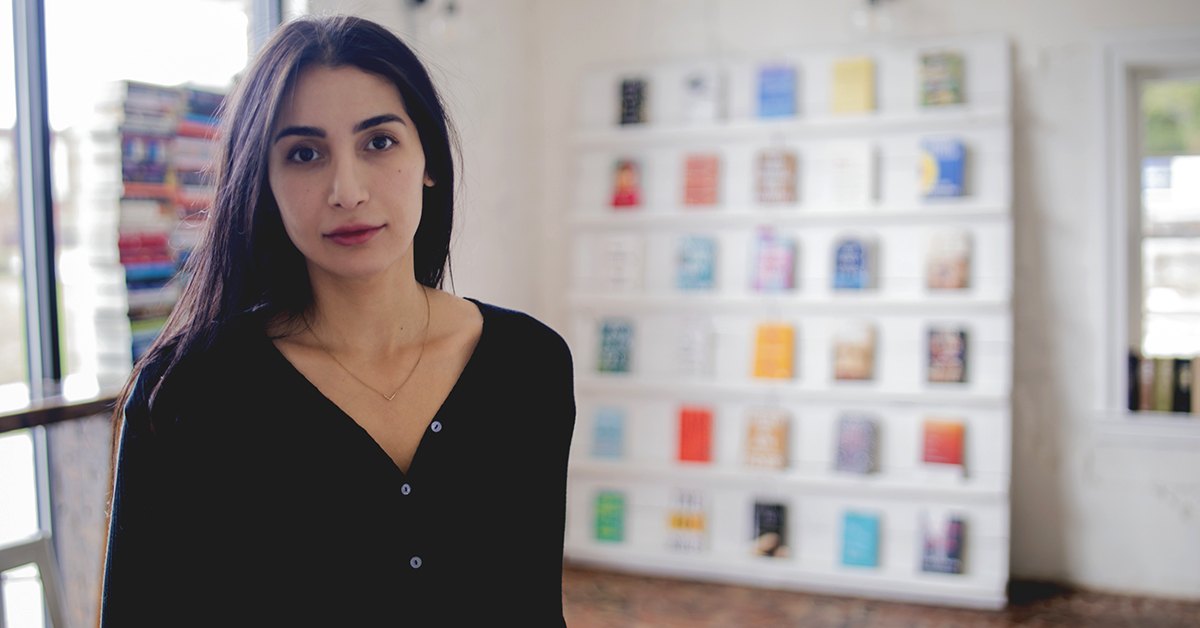 "Being a woman is the greatest curse, you told me once. I must have been six or seven. You said, 'One day you will understand what I mean'."
This is how New York Times bestselling author Etaf Rum starts her short story, 'Mother Country' (2023). The short story was released as part of a Kindle collection consisting of seven stories by different authors titled 'Good Intentions', which dissects the highs and lows of mother-daughter relationships.
Etaf Rum is a Palestinian-American author whose works revolve around the experience of Middle Eastern women, especially those living in the diaspora — caught between two entirely different cultures.
'Mother Country' introduces a nameless daughter: a young Palestinian woman and the eldest of seven siblings. Being a second generation immigrant crammed in a tiny Brooklyn apartment with her entire family, the protagonist wants nothing more than to make her mother's sacrifice for her and her siblings worth it.
So, she does what is expected of her: she gets married, bears children, and spends all her days helping her mother-in-law cook and clean while waiting for her husband to return from work. The protagonist is forced to grapple with the fact that every decision that led her to this moment has been a result of being puppeteered by her mother, and decides to take matters into her own hands.
The short story is structured like a letter that is written in a stream of consciousness. The protagonist is addressing someone who has hurt her deeply, but still occupies a significant space in her thoughts, and dictates all of her decisions, despite not being physically present.
It is not immediately clear who the protagonist is addressing, but the presence of that figure is so overarching and looming – it is entrenched in her past, present, and how she longs to return to that 'home'. This makes it appear as though she is directing her words at her actual mother country, and addressing the trauma of being separated from one's homeland.
However, this is a mere metaphor hiding behind words actually addressed to her mother, proof of Rum's prowess and how she can trap the reader inside a woman's mind and force them to knock on its gates, begging the captor to let the reader and the protagonist out.
The story's strength lies in the fact that the daughter does not express disdain towards her mother, even when she makes decisions that break the patriarchal cycle of compliance that started many generations ago, while knowing that this decision will estrange them. There is a sense of resignation in knowing that she can not change people, but she can only change herself, and break the cycle for the sake of her children.
The protagonist also knows that she will never find closure, because no matter how much she expresses her feelings towards her mother, there is a wall that hinders communication between them. She writes letters that her mother will never read and would never understand, and even if they did have a confrontation it would be too late, with too many years of trauma under both their belts.
To some readers, especially those familiar with Rum's debut book 'A Woman is No Man' (2019), it might seem as though Rum is victimizing Arab women in her work, but a deeper look reveals that the story is coming from personal experience. Although not all women in the Middle East and the Arab diaspora have experienced the extent of what she is describing in the story, they have all experienced at least a degree of it.
Overall, the female protagonists of Etaf Rum are complex, well-developed individuals with unique strengths and faults, who represent the struggles faced by many women before them.
The young Palestinian women Rum portrays – whether in this short story or in her other works – struggle with the decision of whether to embrace the morals that the previous generations have instilled in them or decide to follow their own goals in a moving story of sacrifice, tenacity, and reinvention. Rum's novels are a powerful and poignant exploration of the experiences of Palestinian women living in America, and it is a must-read for anyone interested in issues of culture, identity, and gender.
Etaf Rum's 'Mother Country' is available for sale here.
---
Subscribe to our newsletter
---