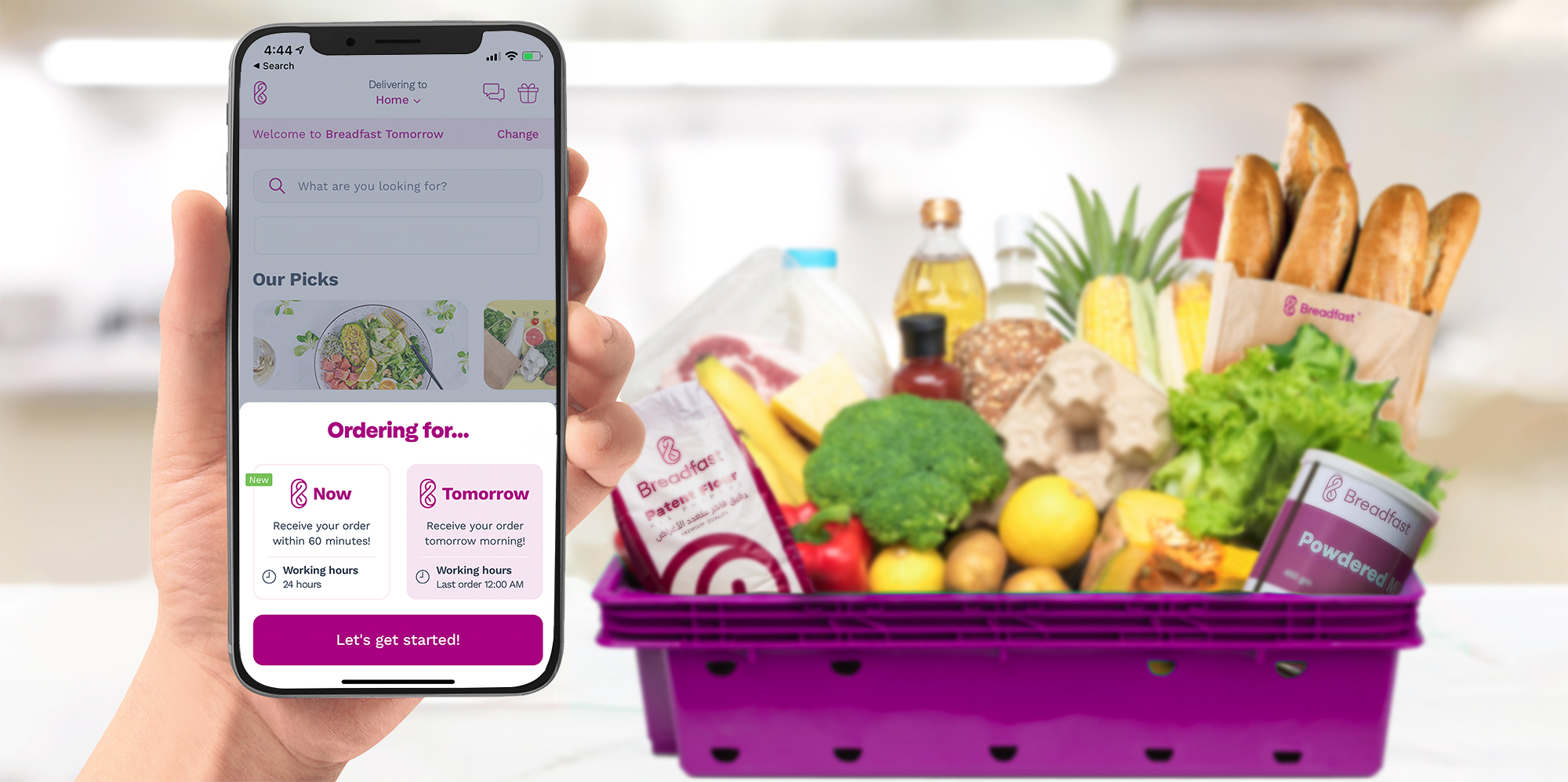 Breadfast has become the go-to application for many Egyptians' household needs. With high-quality products, delivery within an hour, and a seamless shopping experience, buying food and other goods has never been easier.
"Our journey began with one dream; give Egyptian households a holistic shopping experience from bread to everything else. We started our entrepreneurial quest by making fresh, delicious, and on-demand bread accessible all over Cairo," the Breadfast website says.
"Today, Breadfast is serving tens of thousands of families in Cairo, Giza, Alexandria, and Mansoura," the website adds.
To ensure the company's trajectory continues its upward climb, Breadfast hired Egyptian-American tech guru Ayman Kaheel as its Chief Technology Officer (CTO).
Kaheel makes the switch from Silicon Valley to the Nile Valley with a wealth of experience and knowledge, having worked for over 28 years with companies like IBM, Microsoft, Amazon, Yahoo, and Cruise.
He also has previous experience as a CTO, having held the position for five years with Raisa Energy, a company working in the "owning and leasing mineral and non-operated working interests in major oil and gas basins across North America," according to its website.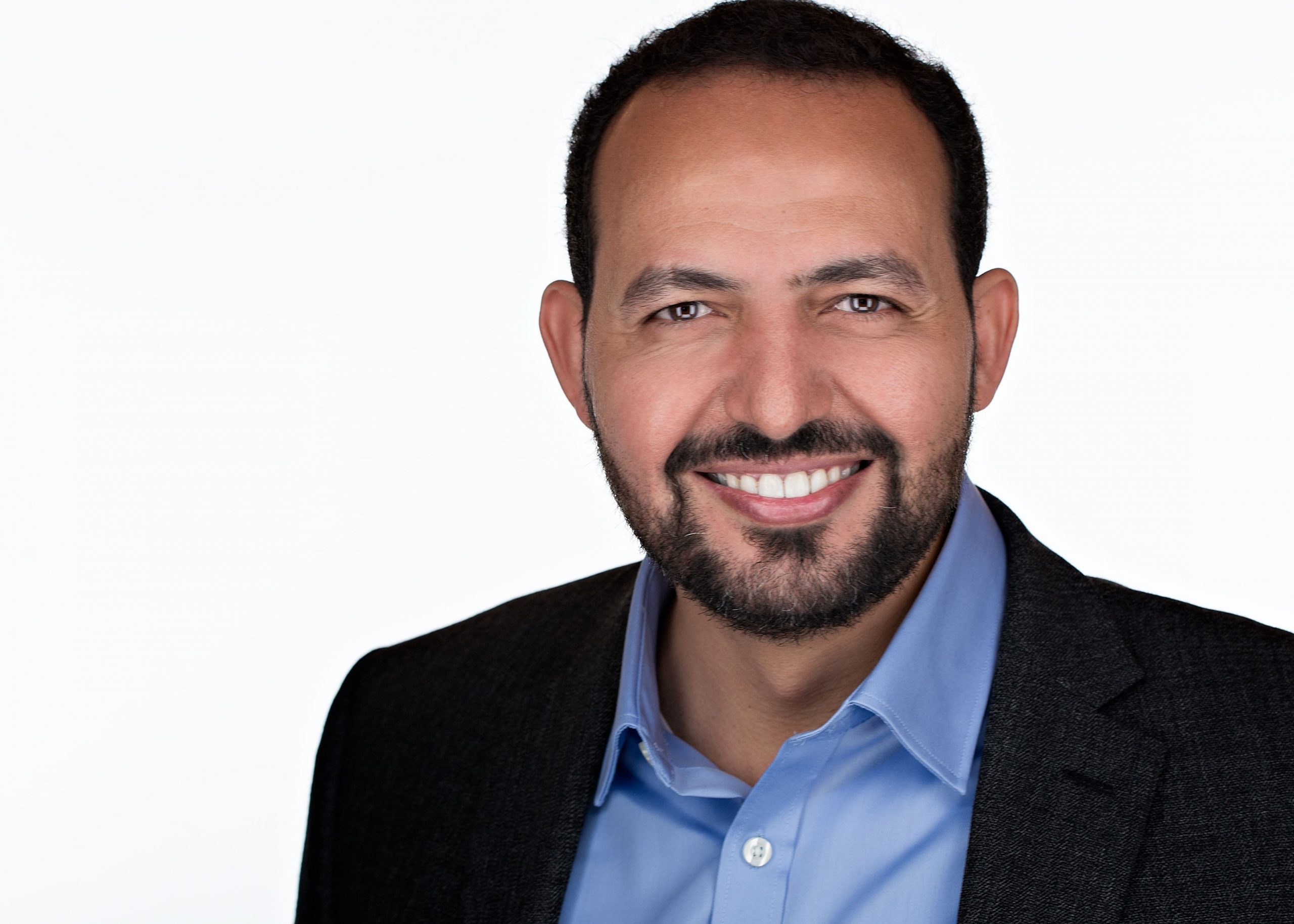 The new Breadfast CTO has built his career over a solid base of academic achievement; Kaheel graduated from Cairo University with a Bachelor of Science in Electrical and Computer Engineering, then went to the US to complete a Master of Applied Science in Computer Science at the University of Louisville as well as a Master of Business Administration in Technology Management from the University of Washington. After that, Kaheel headed north to Canada and earned his PhD in Computer Engineering.
To get an idea of the direction the company aims to take, Egyptian Streets posed Kaheel some questions on his new position, his vision for Breadfast, and what he brings from his past experiences.
What are you looking forward to the most starting as Breadfast's Chief Technology Officer (CTO)?
I'm looking forward to helping Breadfast break many new grounds. New business grounds—expand to new countries, start new verticals, and truly become the super app for MENA and beyond. New organizational grounds—help Breadfast become the best and most sought-after company to work for, with the best teams to work with. New corporate citizenship grounds—help Breadfast become the best model for giving back to the Egyptian tech ecosystem.
What insights and experiences from your extensive time in Silicon Valley and your tenure as CTO of Raisa Energy are you looking to draw from to take Breadfast to the next level?
It's hard to summarize lessons from 20 years of experience into a quick nugget, but the most important lesson is how critical it is to invest in People, Culture, and Values. People are the most valuable asset in tech companies; having people that know what needs to be done and how to go about doing it is simply a foundation for any successful joint human endeavor. Culture and values are the glue that allows a group of different people to work together productively and continue to be inspired every day.
The second lesson is to have relentless optimism in the face of challenging times, the importance of instilling confidence in my team when they're working in a time of great uncertainty, and how that drives innovation in times it is needed the most. The third lesson is to be customer obsessed, and it's that obsession that will lead to doing the right thing for the company.
How does working with Breadfast differ from working with companies such as Microsoft, IBM, and Yahoo?
Clearly, as the company grows, the responsibilities, roles, and scopes of individuals become more rigid. This means that at Breadfast, you have more opportunities to impact much more aspects of the company.
Another difference is Breadfast as a startup is, by design, much more agile than large corporates, which means you have shorter learning cycles that maximize learning during any measurement window. Related to that, the survival of startups requires a high degree of creativity and innovation, while in large corporates, the focus is on optimization.
What are the strengths in Breadfast's model that you hope to leverage going forward, and what are the areas you would like to work on more heavily?
I think Breadfast has a couple of things going for it. The first is customer obsession, we work hard to provide a fantastic customer experience, and that's why most of our customers love our service. The second is the native supply chain capabilities—we control every aspect of our operations, allowing us to provide the experience that our customers love. I intend to work on hammering on these two strengths.
On the customer experience side, I want to instill this in every aspect of our operations (tech and non-tech)—make sure that our people prioritize that over everything else, and of course do that in ways that are efficient. For the supply chain, I want to work on creating a micro-supply chain model – that would allow us to be nimble in startup up operations in new cities on a small scale then scale it up efficiently, and I believe that depends first and foremost on our tech.
Are you looking to integrate artificial intelligence and machine learning into Breadfast's technical operations?
AI is not optional in this day and age. AI is the new electricity—just like electricity changed every industry in the last 100 years, AI has the capability of transforming every business in the coming several years. At Breadfast, we will use AI for process automation, cognitive insight, and cognitive engagement. An example of process automation is pulling information from different document types for automatic reconciliation. An example of cognitive insight is real-time fraud detection. AI chatbots and personalized recommendations are examples of cognitive engagement.
Could the technical aspects of operations be used to mitigate the impact of economic conditions?
Absolutely! Technology is one of the most important methods for increasing operational efficiency and reducing waste across different parts of the business, which in part will result in reducing our operational overhead.
What is your vision for Breadfast's long-term future and what are the short-term steps you plan to take to meet that vision?
I believe Breadfast can become Amazon's number-one competitor in MENA. The short-term steps in my mind are to put the right talent in the right seat, set customer-focused goals, be relentless about execution, and continuously improve from there.
In what areas do you see Breadfast competing with Amazon?
Amazon seeks to be the place where customers can discover anything they want to buy online—you might say from "bread to everything," and that's our motto.
Do you have a timeframe in mind for developing Breadfast's technological operations and taking it to new heights?
This is a continuous improvement process that is not constrained within a timeframe. However, I believe in the next three to six months we can get our systems, teams, and processes to a much better place which will allow us to run 10 times faster than today
Subscribe to the Egyptian Streets' weekly newsletter! Catch up on the latest news, arts & culture headlines, exclusive features and more stories that matter, delivered straight to your inbox by clicking here.
---
Subscribe to our newsletter
---