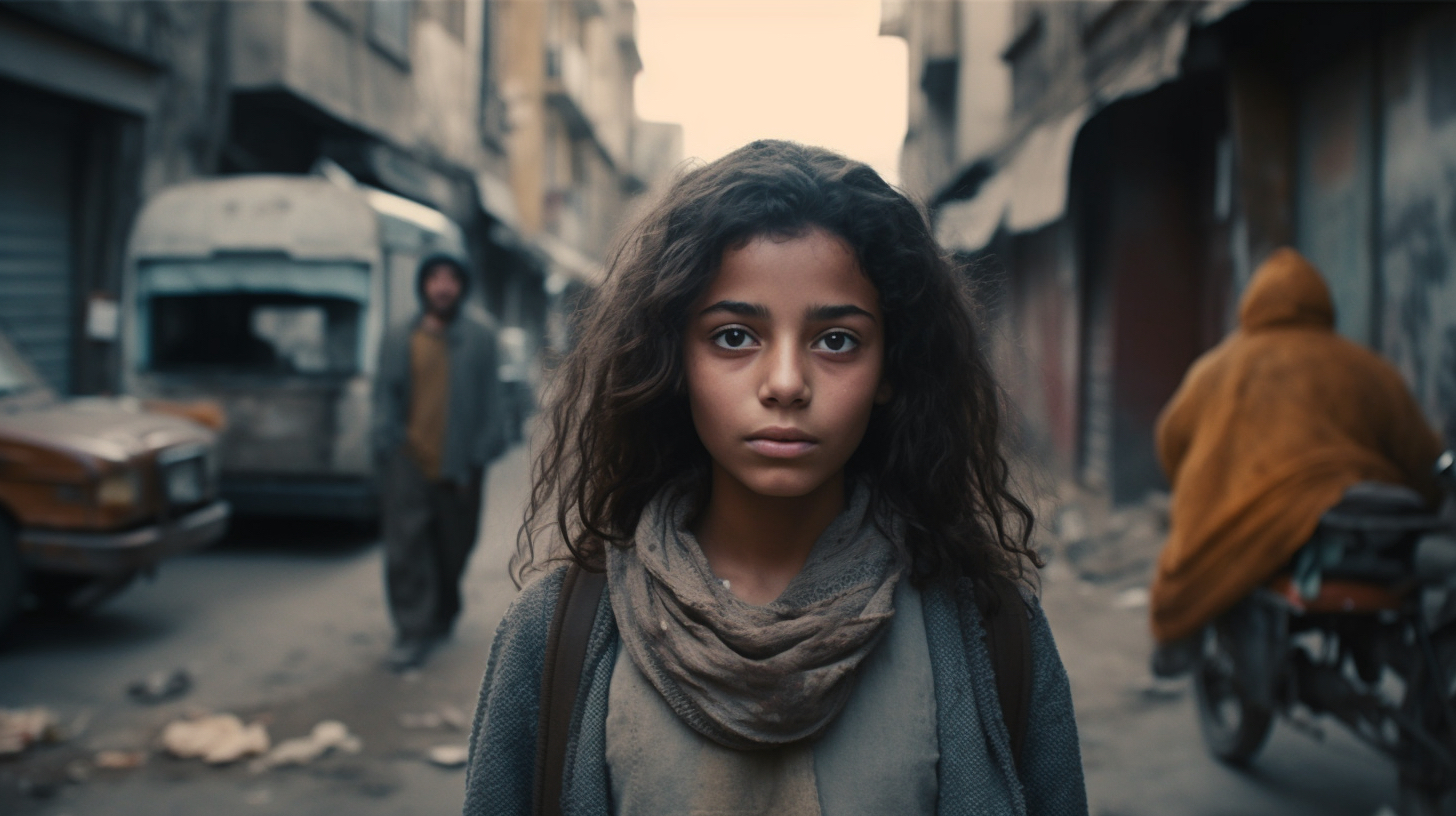 Along the riverbanks, by the dilapidated buildings that pepper Cairo's vast urban landscape, lies the story of a woman weaved from the threads of courage, hardship, and transformation. Her narrative is told through a recently launched project, Story of Sawsan, brought to life by Ameera Alnejaim.
Sawsan's tale — whose name has been changed — explores themes of poverty, domestic abuse, and displacement, as the protagonist navigates through marriage, divorce, motherhood, and the quest to reconcile the two cultures that have come to define her.
The project, which is in its first instalment, aspires to one day grow into a community and a platform to tell the untold stories of women in the region. It is a visual archive on Instagram that uses photography and narration.
The story is told throughout a series of conceptual images accompanied by text, which portray the different stages of the protagonist's life.
A Story of Empowerment
Sawsan is a woman who was born and bred in Egypt. She then moved to Saudi Arabia when she was in her thirties. Through her story, Alnajaim seeks to find the relatable and touch on themes that affect women in the region, and particularly in Egypt.
In 2020, the poverty rate in Egypt stood at 29.7 percent, down from 32.5 percent in 2018.
"There are many Sawsans in Egypt, there are many Sawsans in Saudi," Alnajaim tells Egyptian Streets as she explains her hopes that the story of her protagonist reverberates with other women within the region.
As the story progresses, each chapter covers one of the aforementioned themes. The project is still at the beginning stages of Sawsan's life where it narrates her childhood, with the subsequent chapters aiming to cover her whole journey with domestic abuse, marriage and divorce, and displacement.
View this post on Instagram
"I've met Sawsan personally," adds Alnajaim." I've met her children; I've met her grandchildren. It is her story but it is also the story of generations and cultures. Sawsan is, to me, a representation of that."
Sawsan's life, her trials and triumphs, are not just one individual's story but a collective tapestry that extends beyond her as much of what she has been through affects women all over the world.
As the chapters unfold, viewers are taken into a gruelling story of hardship which sees her as a young girl who would sometimes have to go to sleep accompanied by the pangs of hunger.
"It's like an heirloom in a way, an heirloom of girlhood, womanhood, and childlike wonder that Sawsan once possessed and that was unfortunately maliciously stolen from her throughout the years," elaborates Alnajaim.
Sawsan, who was born in the 1950s, shares recollections of the melodious voice of Um Kulthum wafting through the cramped alleyways of her neighbourhood.
View this post on Instagram
Tracing the cracks on the walls of her home, a young Sawsan dreams of an escape as she looks down on the bruises that adorn her body.
"Now more than ever, we're all coming into the awareness of healing our own wounds, but also the historical wounds embedded within us — the cultural, societal, and generational trauma," says Alnajaim when discussing the importance of telling Sawsan's story.
While the story is heartachingly sad at times, it is also empowering. In sharing these dark moments, Sawsan is reclaiming her own story. She is a beacon of hope to women all over the world.
As viewers accompany Sawsan through her journey traversing the planes of Egypt to Saudi Arabia, they may find themselves, by the project's end, part of the tale that speaks to the indomitable spirit of womanhood.
"By creating the story of Sawsan, that is from us, we can all relate to her. And we are all her in one aspect of the other," concludes Alnajaim.
---
Subscribe to our newsletter
---