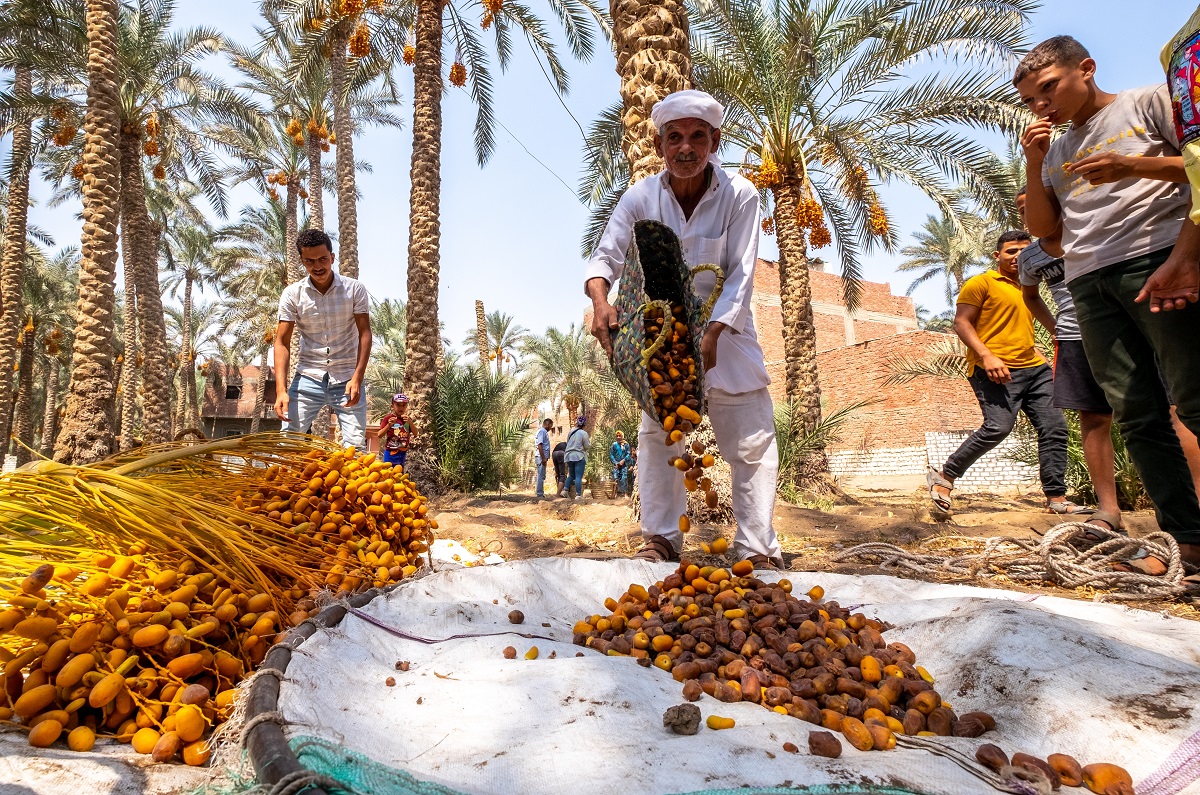 It is no secret that rising prices this year have forced many Egyptians to trade their summer plans for an urban staycation. Nonetheless, as the weather cools down, the country's gentle autumn could just be the ideal season for a budget-friendly road trip.
Beach getaways might get all the hype – but Egypt's landlocked governorates have just as much to offer for a fun-packed weekend. For those Cairenes seeking respite from the city, a day trip allows one to spare the expense of accommodation while still reaping the enjoyment of travel. Below are four beautiful spots awaiting exploration, all within two hours' drive from the capital.
Al Hamra Spring Lake in Beheira, ~100 kilometers northeast of Cairo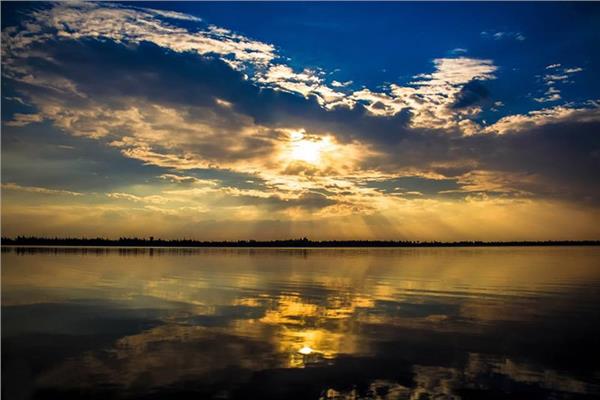 Named for the red crustacean organisms that give the water its unusual tint, Al-Hamra Spring Lake is located in the Beheira governorate, at the edge of the Wadi El-Natrun desert, and offers some of its most mesmerizing natural sights.
Transportation:
Situated halfway between Cairo and Alexandria, the lake is just under one hour and thirty minutes' drive from either city. There are also several public and private bus options available from Cairo to the town of Wadi El-Natrun.
Activities:
Spanning 300 acres, the natural protectorate has historically been a site for medicinal tourism. Its highly saline waters are said to cure a range of skin ailments, including psoriasis and eczema; and there are a range of health benefits to be derived from taking a mud bath on its shores.
To many visitors, Al-Hamra's healing powers tie into its religious significance. The freshwater spring gushing from the center of the lake is known as the Fountain of Mary, and is said to have erupted following the passage of the Virgin Mary and Jesus during the Holy Family's journey to Egypt. As such, the surrounding area houses four monasteries – Deir Al-Suryan, Anba' Bishoy, Al-Baramous, and Abu Makar – and is also an important site of religious tourism.
Beyond its historical and medicinal value, the spring lake is home to a diverse ecosystem, and an attractive destination for birdwatching in particular. Travelers can choose to enjoy the sights from the comfort of the Hamra Ecolodge; or camp out and admire the views from the opposite shore for a more scenic atmosphere. On a warm day, one is also likely to come by residents of the neighboring village, for whom the lake is a popular family destination.
Dahshur Pyramid Complex and National Park in Giza, ~40 kilometers south of Cairo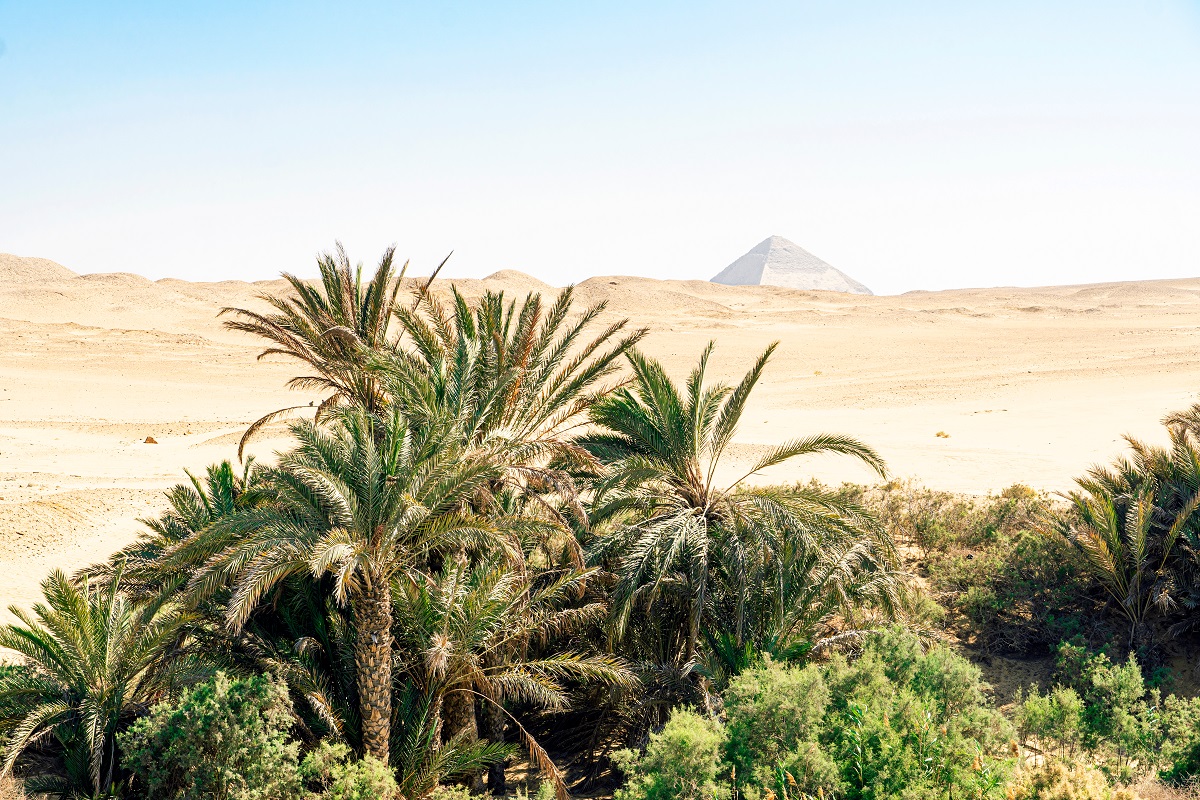 Located just beyond the outskirts of the capital, Dahshur makes for a perfect day trip, with much to offer for both history enthusiasts and nature lovers.
Transportation:
The Dahshur Pyramid Complex is an hour's drive away from Cairo and is also accessible by public transportation. For those seeking a pre-organized itinerary, most travel companies active in Cairo host regular tours to the historical site.
Activities:
Dahshur is located on the edge of the Western Desert plateau and shares its name with the neighboring village of Manshiyat Dahshur. The complex is home to two of Egypt's best preserved ancient structures: the Bent Pyramid and the Red Pyramid, both erected by King Snefru, the first Pharaoh of the fourth dynasty. The site is also home to three smaller pyramids dating back to the thirteenth dynasty, each separated by vast planes that house more tombs, stone quarries, workers' settlements, and archeological ruins.
Traditionally, visitors have stopped by to tour the pyramids for an hour or two before making their way back to Cairo, but there is more to see within the area.
A short distance from the ancient structures is a vast fishing lake boasting spectacular views of Dahshur's Pyramids in the background. The Berket Dahshur National Park has been dubbed 'Farouk's Lake,' as Egypt's last monarch was known to take frequent duck hunting trips on its shores. The lake is also a point of passage for migratory birds on their way to and from Europe during the fall and spring seasons, making it a great spot for bird watching.
In recent years, the agricultural lands surrounding the village of Manshiyat Dahshur have also become a destination in their own right, with several local date farms and agricultural producers opening their doors to visitors. The area has also witnessed the establishment of several ecolodges, wellness centers, and even yoga retreats, offering day use packages for a green escape from the city's hustle and bustle.
Meidum Pyramid and Oasis in Beni Sueif, ~100 kilometers south of Cairo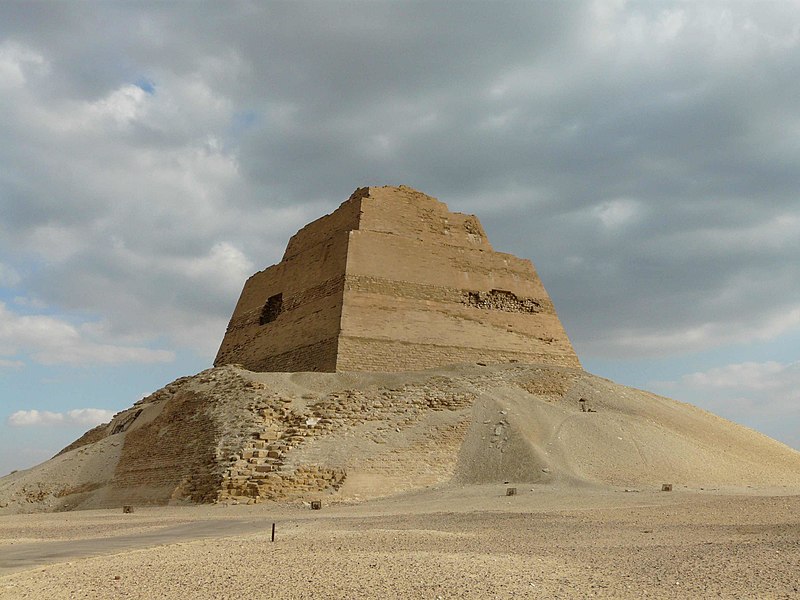 While most Cairenes have completed one or more trips to the Giza pyramids; other equally mesmerizing sites scarcely get their fair share of local recognition – and there's no need to plan a lengthy trip to Luxor for a fix of historical tourism.
Transportation:
The Meidum Pyramid is just an hour and thirty minutes' drive from the capital. Several travel agencies and companies hold regular organized trips from Cairo, which may be more convenient for those seeking a comprehensive itinerary.
Activities:
Located in the Bani Sueif governorate, the Meidum Pyramid boasts a fascinating history. The ancient Egyptian site, situated near Memphis on the west bank of the Nile, dates back to the third millennium BC and is famous for its highly recognizable, unorthodox architecture.
Historians believe that the construction of the pyramid was initiated by Huni, the last ruler of the third dynasty, and completed by his successor Snefru, the first king of the fourth dynasty. There is debate as to whether the pyramid collapsed in later centuries, or whether the construction was never completed – hence the monument's unusual appearance.
In addition to the famous pyramid, the area also boasts another funerary temple alongside more ancient ruins. Those with some time left on their hands after a tour and rundown of all the geeky facts will want to explore the neighboring oasis, home to a vibrant fauna and to several cafeterias serving traditional food.
On some weekend evenings, the Meidum oasis also hosts folk music and dance concerts featuring local troupes like the Bani Sueif National Folklore troupe, or the Abusir Al-Malaq band, whose performances celebrate the governorates' rich artistic heritage.
Tunis Village in Fayoum, ~123 kilometers south of Cairo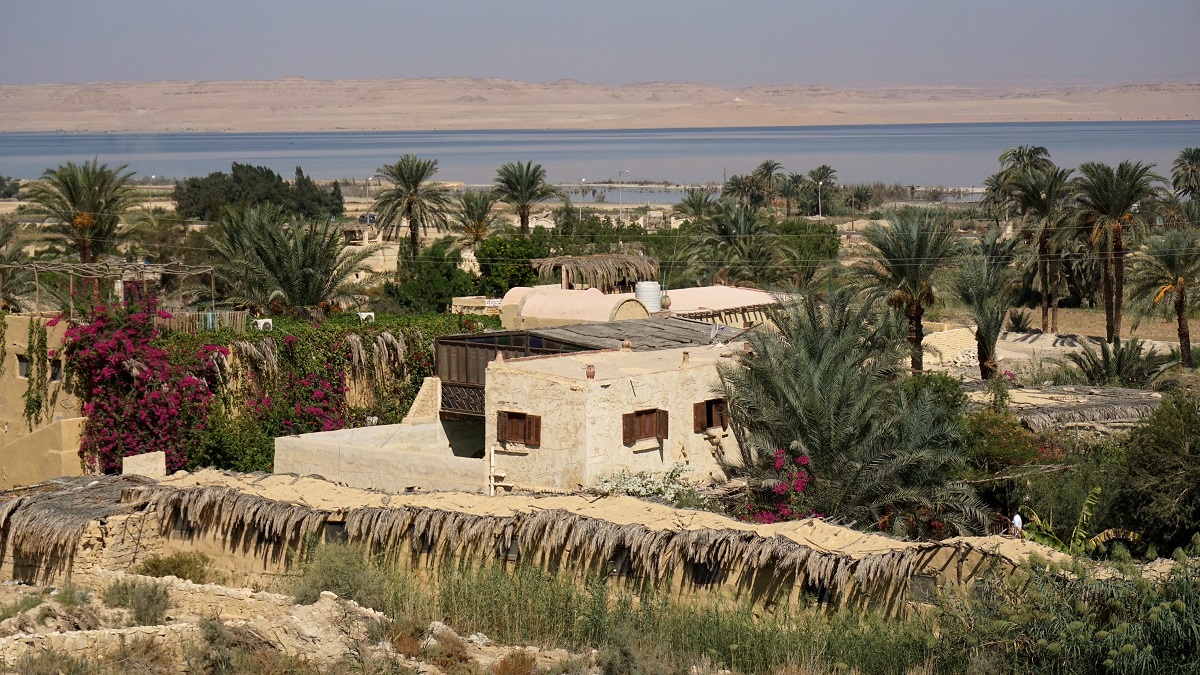 Located just under two hours' drive from Cairo, in the Fayoum Governorate, Tunis Village is a wildly popular tourist destination, and with good reason. The small agricultural town has something in store for visitors from all walks of life.
Transportation:
Tunis village is a little under two hours' drive from Cairo. Those traveling without a car can either take a microbus, private bus, or take the train to the city of Fayoum and make their way to Tunis using local transportation.
Activities:
Tunis is best known for its local pottery craftsmanship, with dozens of artisanal workshops offering crash courses and a stunning selection of handmade souvenirs to choose from. Visitors who come into the town in November – when the weather is ideally crisp – will also have a chance to attend Tunis' annual pottery festival. For those three days, artisans from all over the governorate showcase their wares and share their wisdom with audiences through a series of masterclasses and seminars.
Those more interested in nature tourism will want to take a boat ride across Lake Qarun, one of the oldest natural lakes in the world, spanning 53,000 acres across the whole governorate. Along its vibrant green shores, archeologists have also unearthed fossils dating back nearly 10 million years.
The salt water lake, classified as a natural protectorate, is home to a stunning diversity of plants and migratory birds. Though much of its surface is highly polluted, a small portion of it is still safe to swim and admire the wildlife from inside the water. Those more eager for land can also enjoy a horse back ride along the beach, or rent a mountain bike from any of the local ecolodges.
---
Subscribe to our newsletter
---