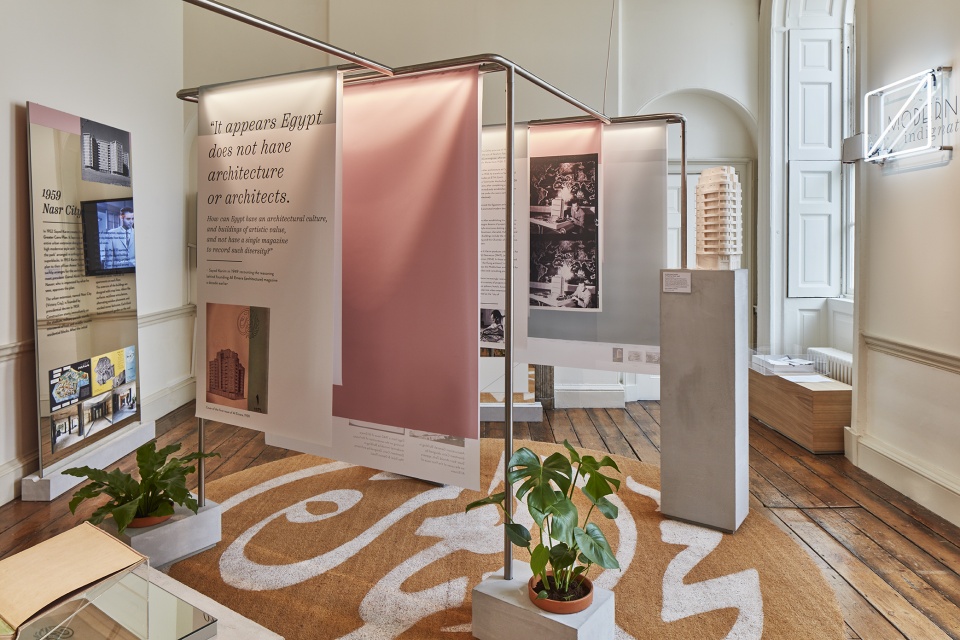 The Egyptian installation "Modernist Indignation" was awarded the "London Design Biennale 2018" medal, an award granted to the country with the "most outstanding overall contribution".
"Modernist Indignation" pays tribute to Al Emara, the region's first Arabic-language design magazine founded by architect Sayed Karim that highlights Egypt's contemporary architecture.
The installation is a created visual "reiteration" of an 1939 envisonned exhibition that was created through Al Emara's editors. It grieves the loss of Egypt's contemporary architecture and culture.
The artwork was curated by architect Mohamed ElShahed, who is also the founder of Cair Observer, an online blog and magazine that aims to create a conversation about Cairo's architectural landscape and urbanism.
Mohamed ElShahed receiving the "London Design Biennale 2018" award for "Modernist Indignation" at Somerset House, London. Photo credit: London Design Biennale website
"In the absence of accessible archives for the study and documentation of modernist architecture in Egypt, the magazine, scattered between private collections and antique booksellers, is the most comprehensive record of the country's embrace of modernist design," ElShahed said, "Many of the buildings published in the magazine have been demolished, mutated or suffer from poor upkeep and no heritage status has been granted to any structure of modernist design."
London Design Biennale was inaugurated in 2016. It gathers curators, designers and innovators from 40 countries from around the world to honor the impact of design. This year's theme was "Emotional State" to showcase how emotions are a universal language and how design in return act as one too.
An award for the best interpretation for the theme was handed to U.S.'s exhibition "Face Values", an installation by Cooper Hewitt.
The exhibition takes place at London's Somerset House from 4 September until 23 September.
---
Subscribe to our newsletter
---