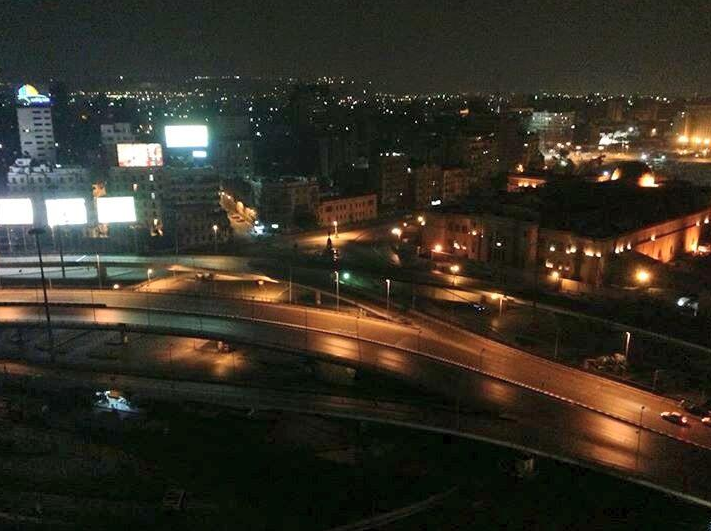 By Alice Tegle, correspondent, EgyptianStreets.com
With Egypt on curfew, daily routines can quickly into dangerous encounters. A packet of biscuits nearly killed 24-year-old Amin Abu Hashem.
"Well…Today I was shot at", said Amin Abu Hashem to Egyptian Streets during the Muslim Brotherhood's "Friday of rage".
He is on the phone from his house in El-Nahda square where weeks of violence between the Muslim Brotherhood and the military culminated in Wednesday´s bloodshed. At least 87 people were killed meters from his apartment.
"A guy was behind a shed the workers use for coffee breaks. Suddenly I heard the sound of a shotgun," said Amin before momentarily pausing.
"I dodged the bullet, felt it fly by and I hurried back inside."
The sound of gunfire has filled the streets of Cairo the past two days. Amin had watched the sit-ins evolve from his window before they were dispersed by security forces on August 14.
"I was annoyed, but I thought it was their right to protest," said Amin. "The past two weeks I have seen them opening fire against anyone and anything, including themselves…And when that guy fired a shot at me today, I got mad."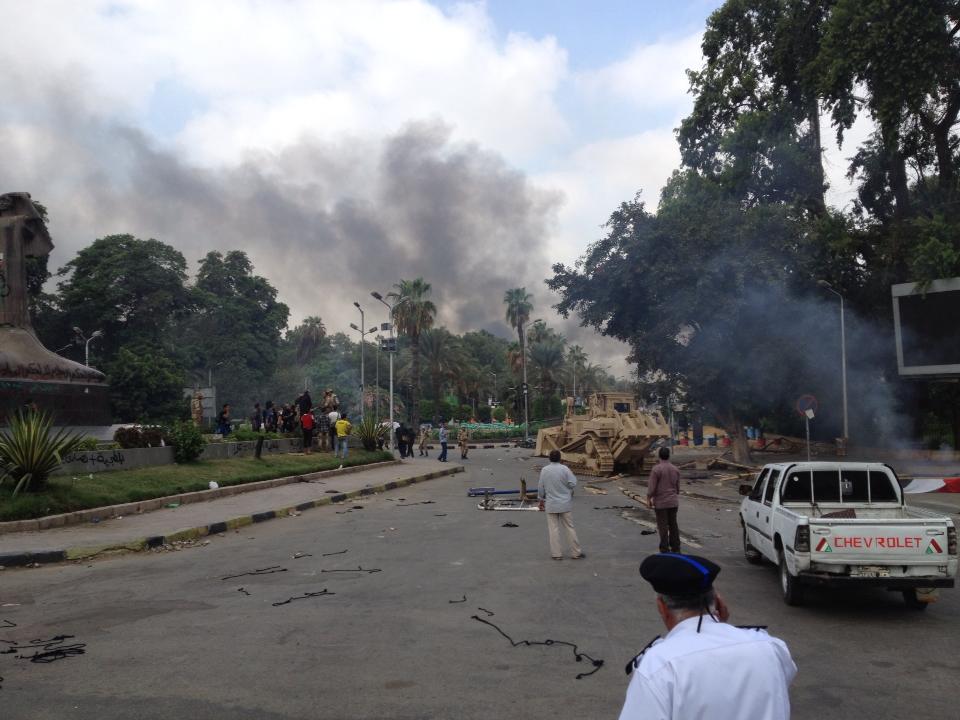 As violence continued to rise in Egypt's streets, the interim government imposed a curfew across the nation. 
All alone, without access to food and people outside his war zone-like neighbourhood, Amin is spending his days surfing the Internet, feeling the rage growing inside him.
"Yes, it is not fun. I walked around two hours before I found a shop that sold biscuits," he says before adding that people have warned him from taking to the streets. "I went to see the carnage, but everyone told me to get as far away from the zoo as possible, which is impossible, since I live across the street from it."
Usually at this time of year, Amin enjoys his last days of summer holiday at Sharm El Sheikh or the North Coast. Now he does not even dare to go outside his house.
 And he is not the only one, restaurant owner Ahmed Saafan reports from the North Coast.
"Last weekend it was almost full here. Tonight it is nearly empty," said Ahmed Saarfan, blaming the lack of customers on fear.
"After the MB were removed from their protest sites and declared war by opening fire in the streets, people became too scared to travel," explains Ahmed. "Cairo has become a prison."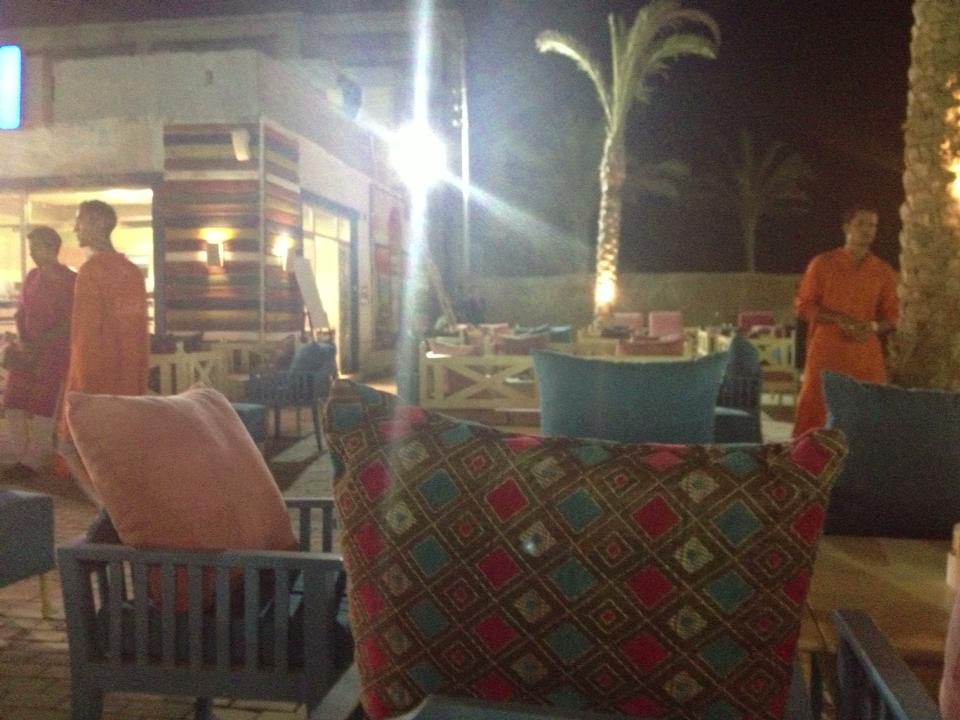 A three hour drive further east, we find the jobless Mahmoud Adel. With only minor protests in his city of Port Said, Adel is safe, but bitter and bored.
"I spend the days browsing the Internet for jobs. Goods are priced higher, electricity is always cut and materials are not available," he sighs as he explains. "The revolution has only made things worse."
Nevertheless Mahmoud is optimistic about the future. "I think it will get better," he exclaims determinedly.
And so believes Amin Abu Hashem, as he enjoys his dearly bought biscuits, watching teargas filling the street outside his window.
To him Egypt is about to give birth – a long and painful delivery, to a new democracy.
---
Subscribe to our newsletter
---