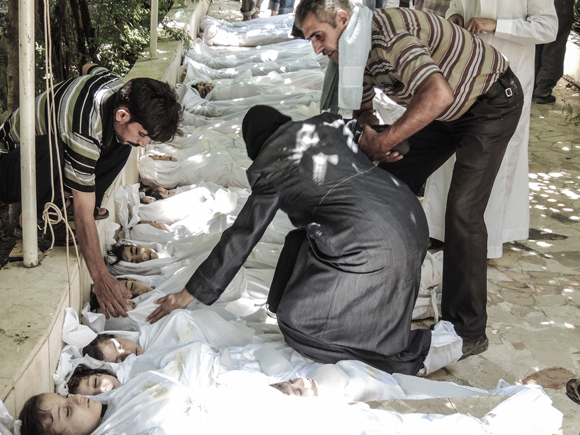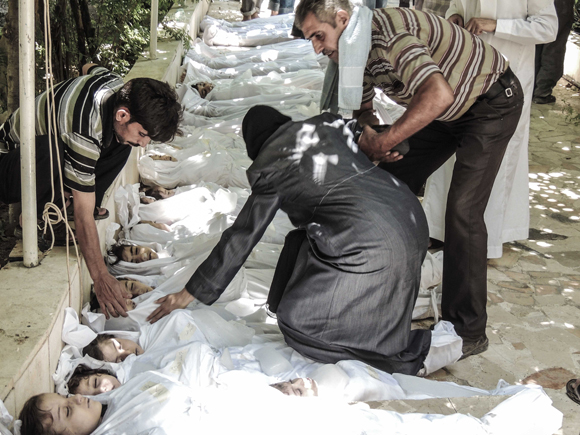 Violence in Syria has claimed tens of thousands of lives, and now war drums are beating after the USA and its key allies have threatened a military intervention. With an intervention expected in days, here are five simple points that will help you understand this complicated and cruel war.
1. Where Is Syria?
Syria, which has a population of 22.5 million, has been rocked with more than two years of civil conflict that has killed at least 100,000 men, women, and children. The country borders Turkey, Iraq, Jordan, Israel and Lebanon.
The demographics in Syria are complex. The country hosts several non-Arab ethnic minorities, with the largest of those being the Kurds (constituting nearly 9 percent of the population). In religion, Sunnis account for nearly 60 percent of the population, while 13 percent are Shiites (including Alawites), 10 percent are Christian, and three percent are Druze.
2. Who Is Bashar Al-Assad?
Bashar Hafez Al-Assad became President of Syria in 2000 after his father, Hafez Al-Assad, died. The Assad family has governed Syria since 1971 when Bashar's father came to power.
The Al-Assad family are Alawites (part of Shiite Islam), and Bashar has often been accused of establishing a government consisting of a network of loyal Alawite followers. Upon coming to power, Bashar had been seen as a reformer, but in subsequent years had been accused of arming militant groups active against Israel and has often been implicated in the 2005 assassination of Lebanese Prime Minister rafik Harriri.
Shortly before protests against Bashar erupted in Syria, he declared that his regime was strong because he is anti-Israel.
"Syria is stable. Why? Because you have to be very closely linked to the beliefs of the people" – Bashar Al-Assad in February 2011
Bashar has three children and is married to Asmaa al-Akhras. Asmaa was educated and raised in Britain and met Bashar months before he came to power in 2000.
Bonus: The translation of Al-Assad is 'The Lion'
3. Violence Erupts and the Civil War Begins
Protests against the Assad regime began in March 2011 with popular demonstrations that had attracted large amounts of people by April 2011. These protests came after similar demonstrations (dubbed as The Arab Spring) in Egypt and Tunisia had led to the ouster of Hosni Mubarak (Egypt's former president) and Ben Ali (Tunisia's former president).
The protests escalated into violence when the military was deployed in April to quell the protests. The Military opened fire on demonstrators, leading to outrage among the opposition that eventually led to an armed rebellion. Initially, there was no 'central' opposition command or force (today known as the Free Syrian Army), and instead locals had started forming militias to battle government troops.
Eventually, many members of Syria's military defected and joined the rebels. These were soon joined by "jihadists" from abroad, many who had their own Islamist agendas. According to the co-founder of Medecins Sans Frontieres, 60 percent of those he had treated during his time in the north of Syria had been rebels and at least half of them had been non-Syrian.
"It's really something strange to see. They are directly saying that they aren't interested in Bashar al-Assad's fall, but are thinking about how to take power afterwards and set up an Islamic state with sharia law to become part of the world Emirate." – Jacques Beres, co-founder of Medecins Sans Frontieres
The influx of jihadists into the Free Syrian Army is often blamed for the atrocities committed by the rebels. Reports indicate several civilians have been targeted by jihadists based on their ethnicities or religious beliefs. There are equally shocking reports of government soldiers lining up civilians and executing them, or bombing heavily populated areas.
Today, the Syrian National Coalition (the opposition force representing resistance against the Assad regime) has often appeared in shambles. A leader had been elected in November 2012, but resigned in April 2013. New leaders have since been elected, but the majority are stationed outside of Syria. The SNC has however received diplomatic recognition from several countries around the world and has Arab League Membership.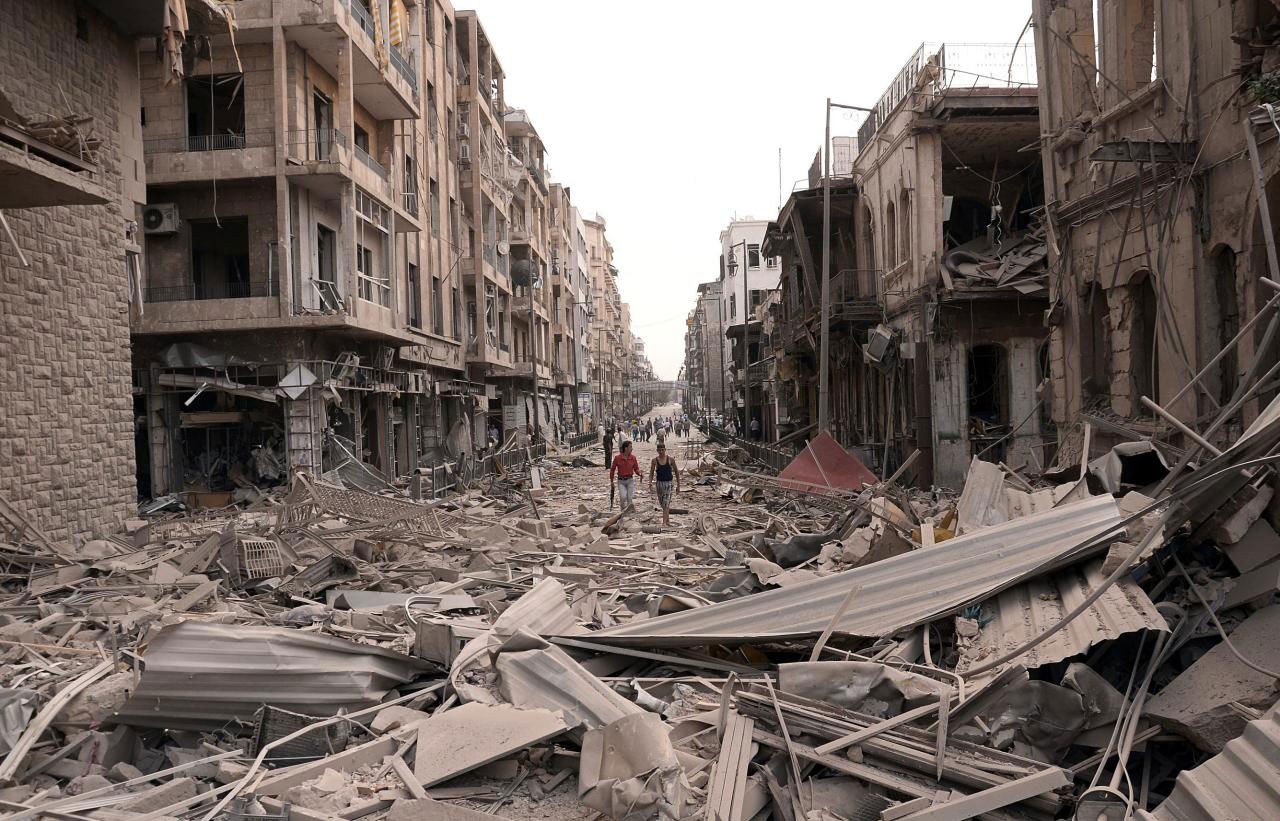 4. More Than 1 Million Syrian Children Have Left Their Homeland
The number of Syrian children forced to flee their homeland has reached 1 million, constituting half of all the refugees driven out of the country by the more than two-year-old conflict. A total of 2 million Syrians have fled the country.
The number of refugees in Jordan and Lebanon combined is nearly 1 million, with hundreds of thousands of other refugees scattered across Turkey, Egypt, Iraq and others.
5. What Now? Will There Be A Foreign Intervention?
The USA, UK, France and Turkey are the three most vocal countries about a foreign intervention in Syria. USA and UK claim that it is "clear" Assad's regime had used chemical weapons, and therefore they must act in order to prevent similar attacks in the future by Assad forces.
The USA and its key allies have stated that UN-approval would not be necessary if it is found that chemical weapons were used, as that would be a "moral obscenity" that must be acted against.
"Let me be clear. The indiscriminate slaughter of civilians, the killing of women and children and innocent bystanders by chemical weapons is a moral obscenity." – US Secretary of State John Kerry
Ready to strike, military chiefs of the USA and the United Kingdom have stated that they are prepared to strike the second they receive orders from their governments.
However, it is important to note that this is not the first time chemical weapons have been reportedly used during Syria's Civil War. Moreover, reports – including a UN official – have stated that evidence indicates both the Assad regime and the rebels have used chemical weapons.
Meanwhile, Russia, China, and Iran have warned against a military intervention, stating that an intervention without UN Security Council approval would violate international law.
"The use of force without a sanction of the U.N. Security Council is a crude violation of the international law." – Russian Foreign Minister Sergey Lavrov
The Arab League blamed Syria's Assad for the chemical weapons attack, but rejected to support a military strike in Syria. Arab countries are divided, with Egypt pushing for another round of political negotiation, Qatar pushing for intervention, and with Saudi Arabia, Jordan and others in between.
The United Nations' Secretary-General Ban Ki-Moon stated that an attack without establishing facts would be premature. The Secretary-General stated "It is essential to establish the facts. A U.N. investigation team is now on the ground to do just that. Just days after the attack, they have collected valuable samples and interviewed victims and witnesses. The team needs time to do its job."
Despite warnings from the UN, Russia and other countries, all signs indicate that a US-led operation against Syria will commence within the coming days. The outcome of such an intervention remains to be seen.
---
Subscribe to our newsletter
---