Light Calligraphy is an art of a most unusual kind, blending words, light and photography. It has been worldwide known and practiced in different ways but it has only recently been introduced to Egypt.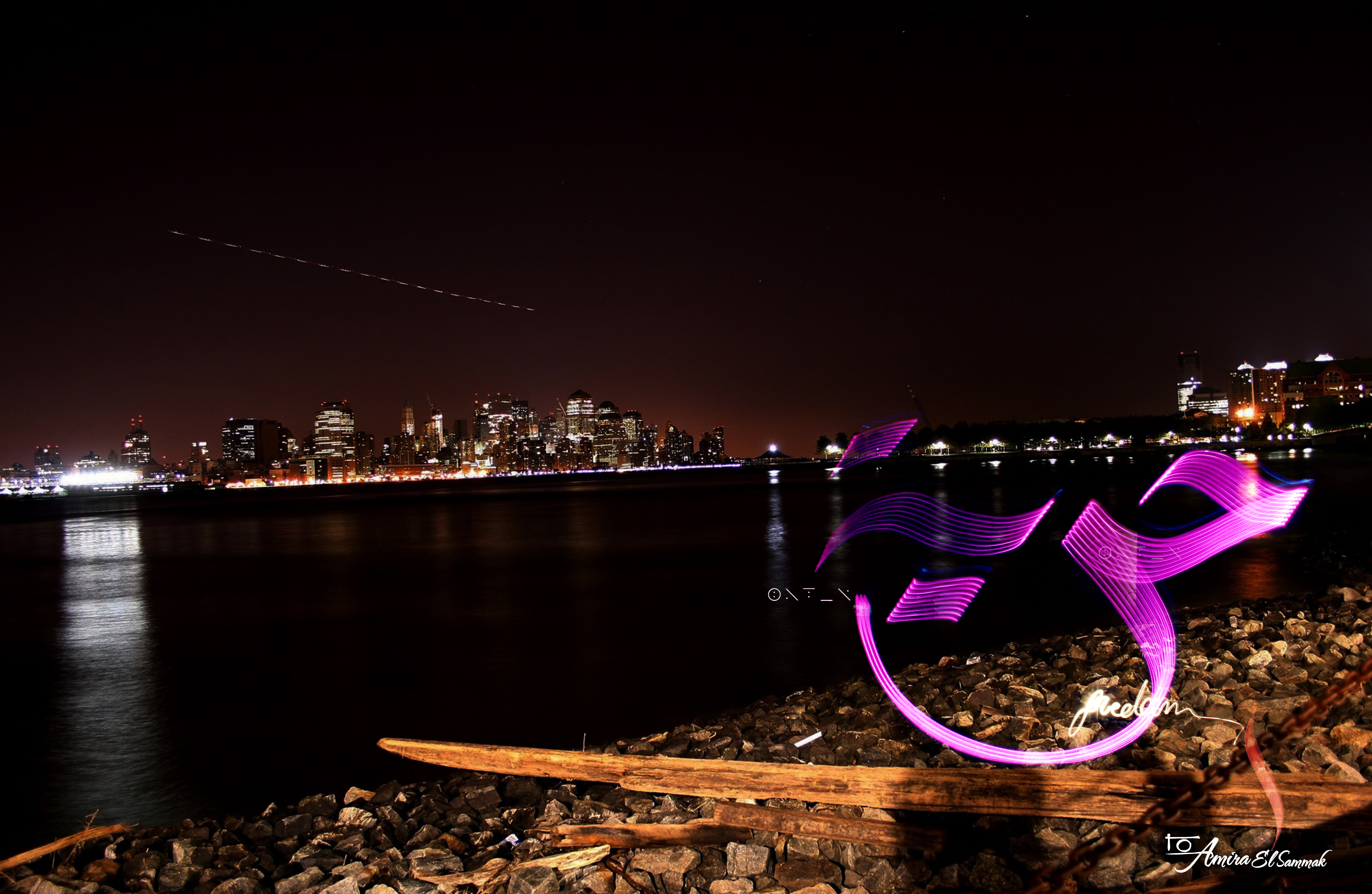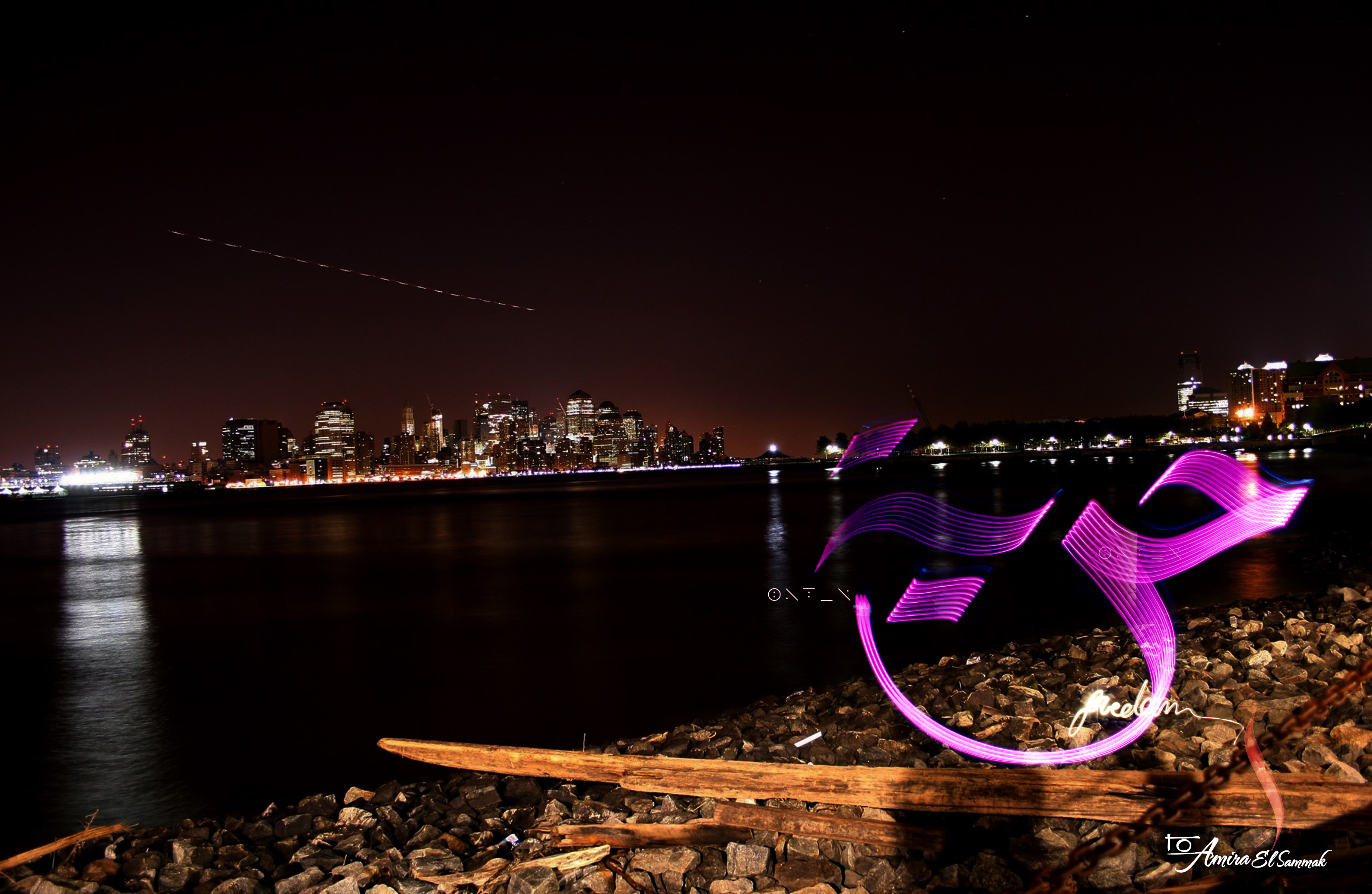 By Manar Heikal, contributor, EgyptianStreets.com
Freedom, so dearly sought by many, floats in swooping fuchsia Arabic letters above the rocky shore of the Eastern Harbour, with Alexandria's skyline glittering in the background. Alexandrians Khadiga El-Ghawas and Amira Elsammak, co-founders of Wamda Light Calligraphy, are currently the only two doing it Egypt, but they're working with the Bibliotheca Alexandrina (BA) to change that. 
"Wamda is a spark of light," explains El-Ghawas. "We chose this name for our team as it represents hope and guidance, just like how hopeful our team is."
El-Ghawas, a dental medicine student in her junior year at Alexandria University, has long been interested in calligraphy. In 2011, she won first place in the Revolution in Arabic Calligraphy Eyes competition, sponsored by BA's Calligraphy Center. Realizing her talent, her family encouraged her to study at the calligraphy school.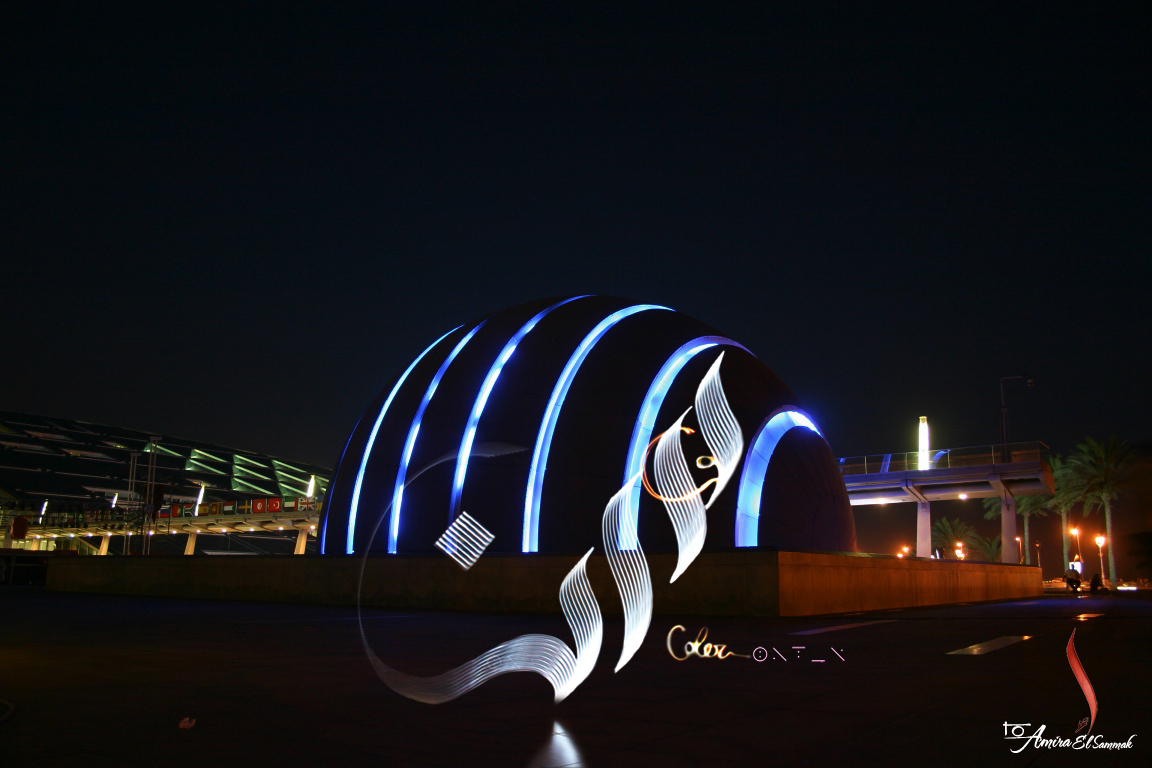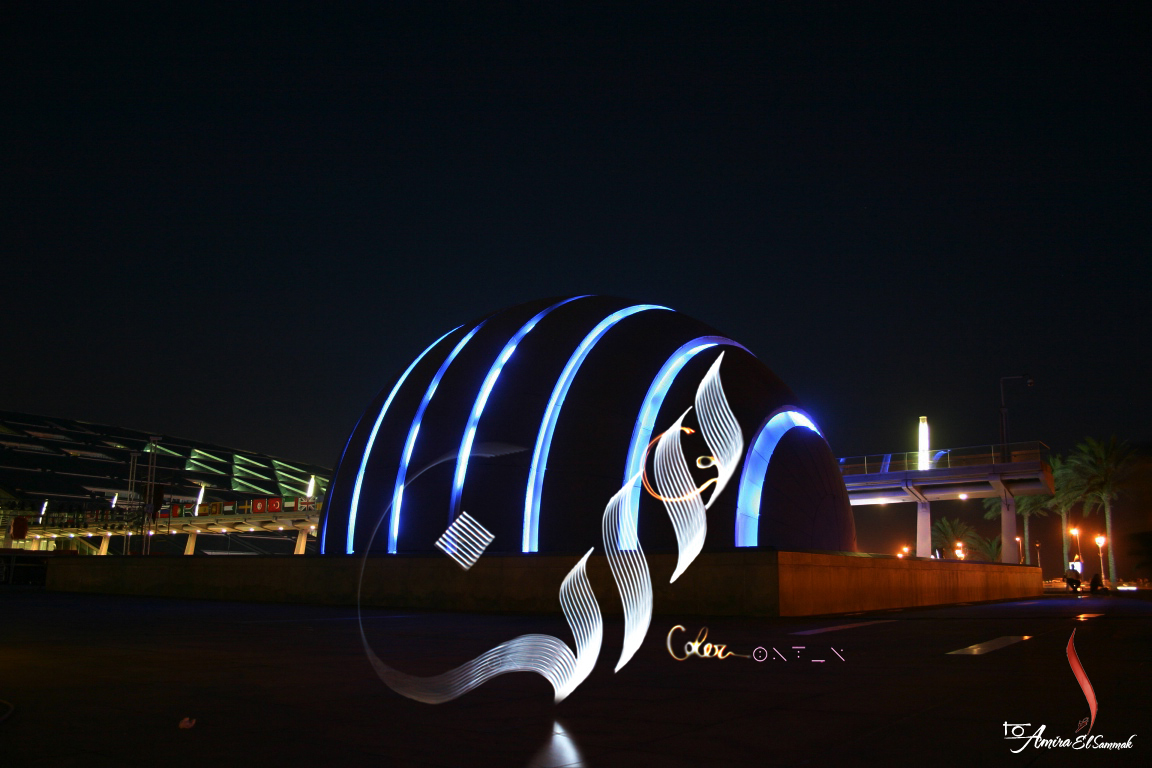 Elsammak, a professional photographer and graphic designer who has exhibited in Egypt and Italy, shares El-Ghawas' passion for calligraphy and arts. Inspired from the work of French artist and light calligrapher Julian Breton as well as Egyptian artist Hassan Massoudy, they thus decided to combine their interest with photography and modern design.
El-Ghawas devises the shape of the letters and sentences, practices how she plans on writing it with light and then she performs it as Amira's lens works on capturing the enthralling work.
Light calligraphy is no easy task, the lights used to perform it require hard work to even find. Khadiga tells us of the countless times she has to practice drawing her calligraphy on air just so Amira could steal the perfect image.
"The first time we started mixing calligraphy, light and photography was for Amira's graduation project for the faculty of Fine Arts," exclaims El-Ghawas. "Her graduation project was called Amshaq (Arabic calligraphy and Arts institute)."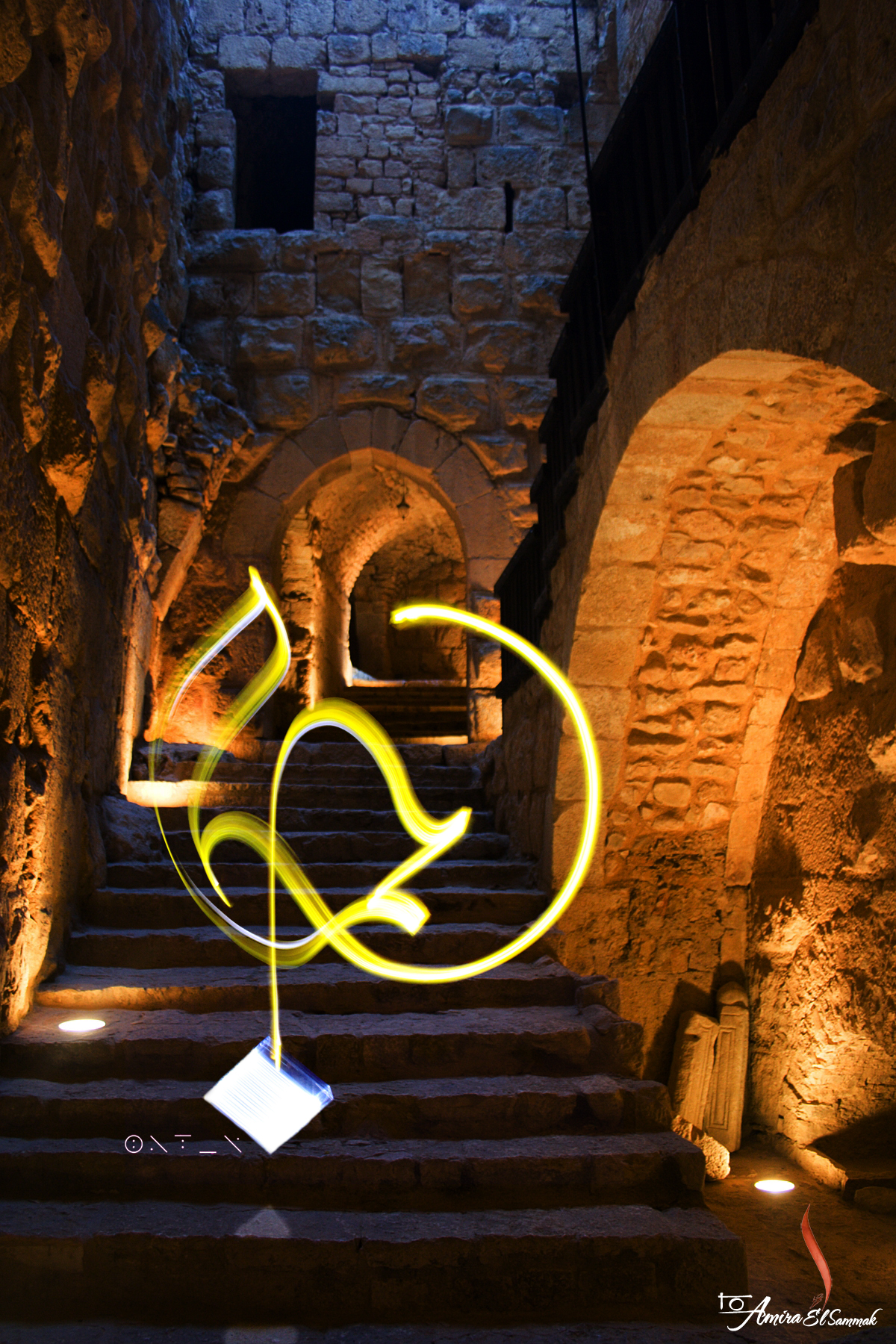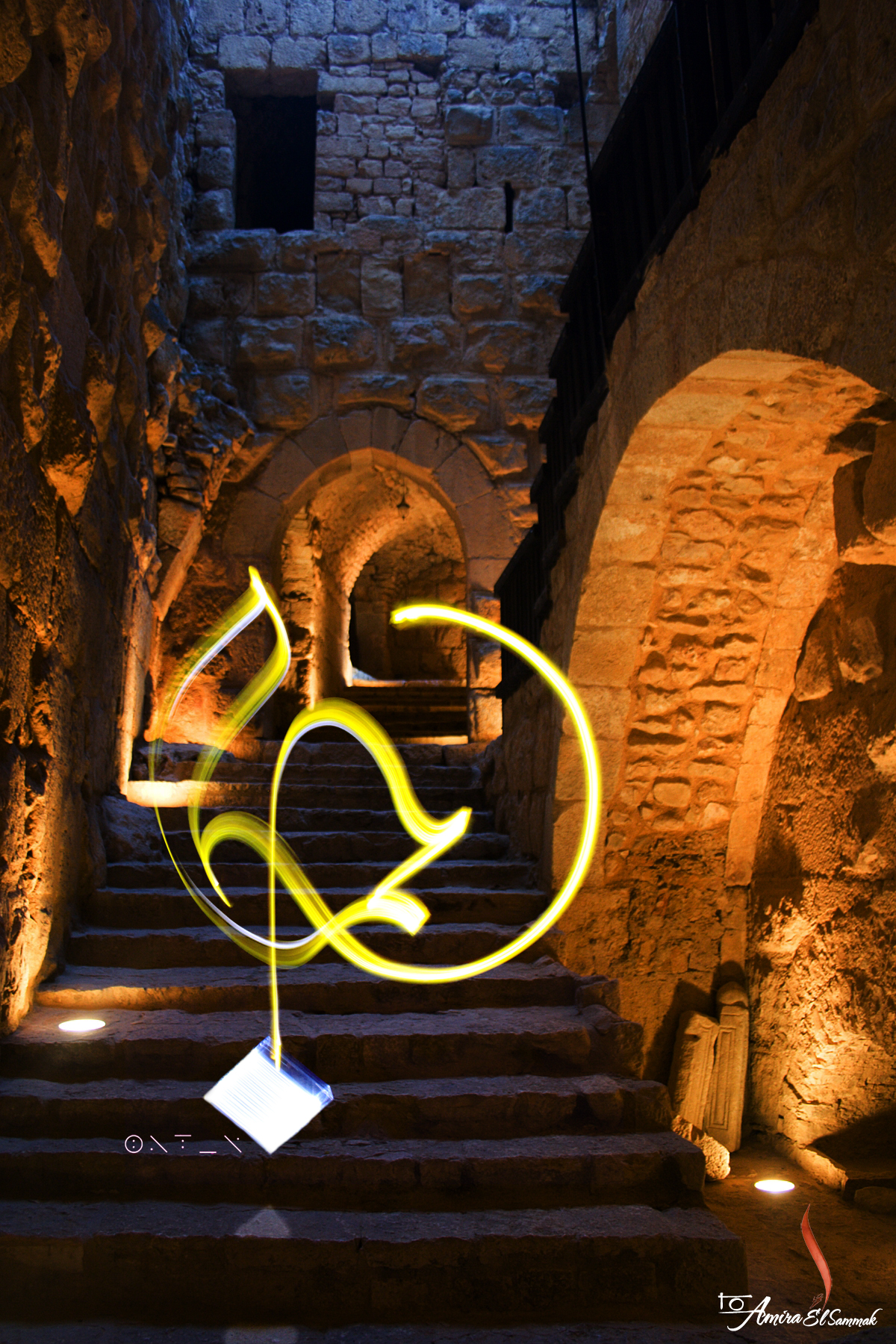 The final artwork looks effortless, with the words flying in the air like stars in the sky. But process requires a lot of preparation. "We searched for the equipment and I started searching also for calligraphy to get ideas for the designs." Khadiga says, "After I made the designs I started practicing doing them and then we searched for good places that we could take our photos in and Amira captured my calligraphy design pieces."
The Amshaq project caught the attention of some important backers. "After it was shown to public, the Bibliotheca Alexandrina Calligraphy Center gave us the chance to give the first light calligraphy course. It was from that moment that we started working by the name Wamda," explains El-Ghawas.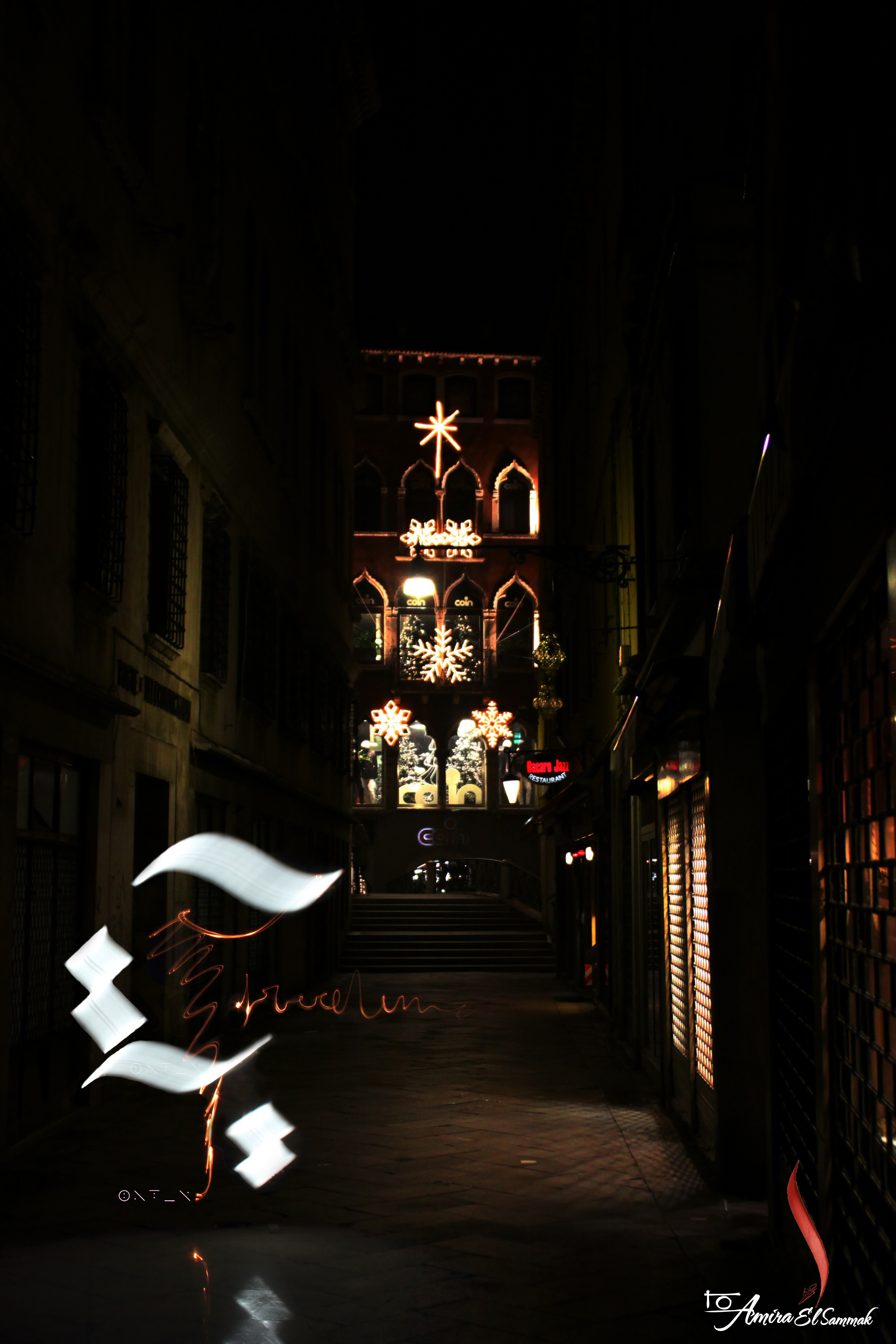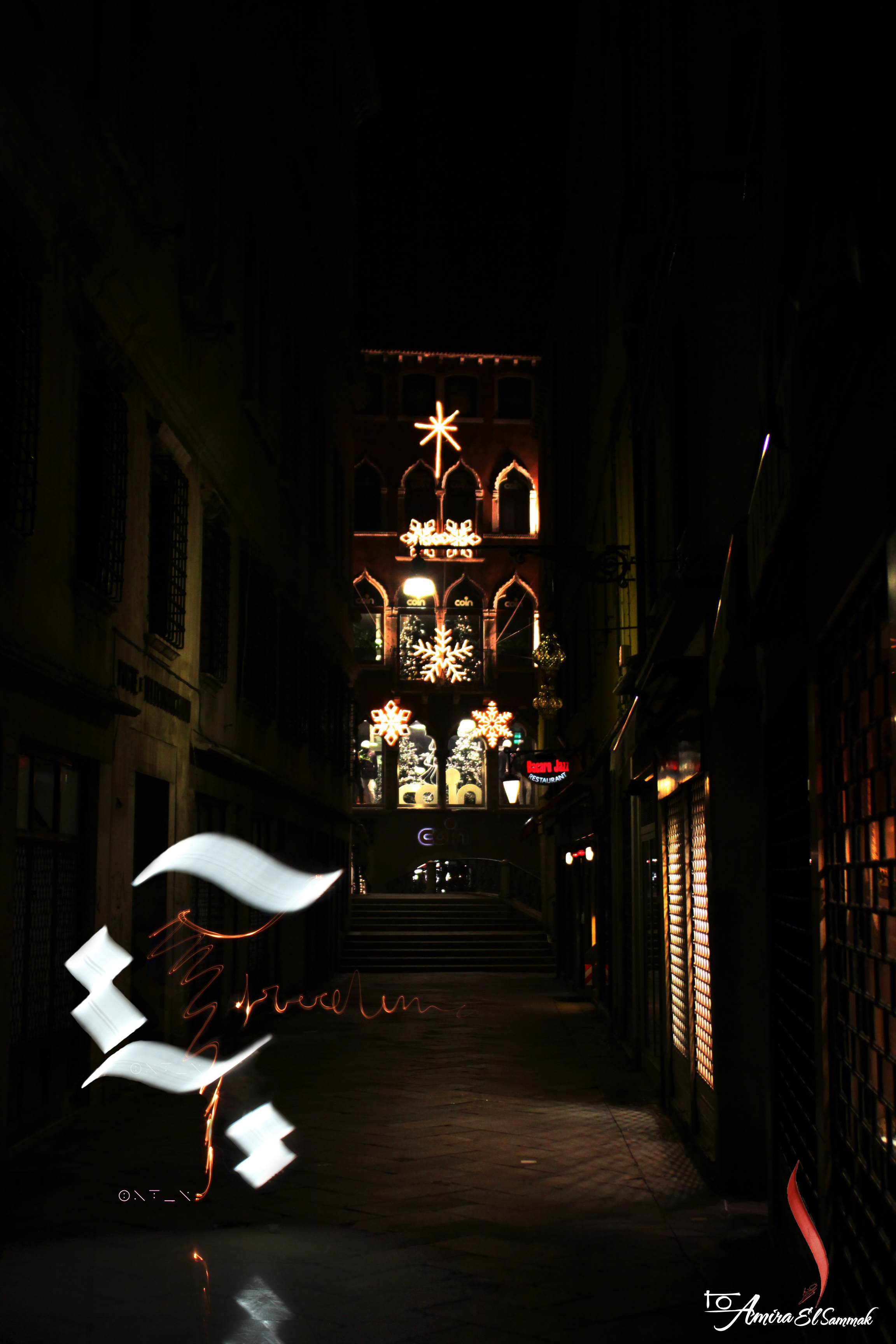 In April 2013, the Wamda team started giving light calligraphy courses at The Calligraphy Center of Bibliotheca Alexandrina, "We wanted to teach the youth this new art and also get new ideas into developing it," explains El-Ghawas.
Soon they'll be able to recruit new members for Wamda at the BA, which they hope will not only incorporate light calligraphy across various branches of art, but also in the commercial sector in areas such as advertising and publishing.
"We're planning on launching an art gallery," El Ghawas continues "and just as with any other type of art, we will introduce our opinions throughout this spark of light in any place in our country and under any conditions."
To follow Manar Heikhal on Twitter, click here.
---
Subscribe to our newsletter
---