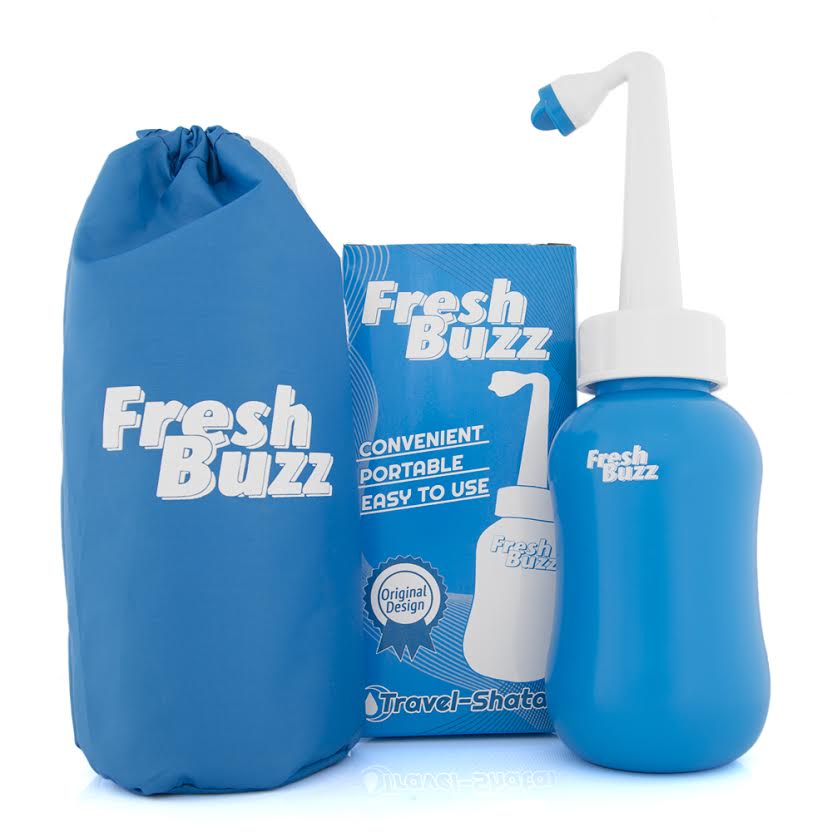 By Arwa Gaballa, contributor, EgyptianStreets.com
In an attempt to solve one of life's most complicated dilemmas for your average Arab traveller, two American University in Cairo Business graduates have launched the long-awaited portable "shatafa" (bidet).
That's right, boys and girls; you can now put aside that lame excuse for cleaning (aka toilet paper) and clean your bottoms with water, like you're accustomed to, with Fresh Buzz.
"It's an already-existing product, but we needed to bring it to the Egyptian market and offer something that's durable, of high quality and easy to use," Co-founder Eslam Moussa said. He and Ahmed Aref, both travellers, encountered the problem first hand during their trips before coming up with the idea.
Hygiene is emphasized in Islam and most households in the Middle East and North African region have a shatafa (the local word for bidet) installed in the bathroom right next to the toilet, or within the toilet itself.
"I'm an atheist, but I need one [a portable shatafa] because I grew up with one in my house and now every time I travel, there's something missing. I don't feel right," said an Egyptian woman who preferred not to be named.
"When nature calls… answer fresh!" is the slogan of Free Buzz which you can now purchase online. Watch the hilarious ad for the dilemma-solving product below:
[youtube http://www.youtube.com/watch?v=jC3fZuIYxeU]
What do you think of this new product? Do you think it's useful or not? Please share with us stories and problems you've had while travelling!