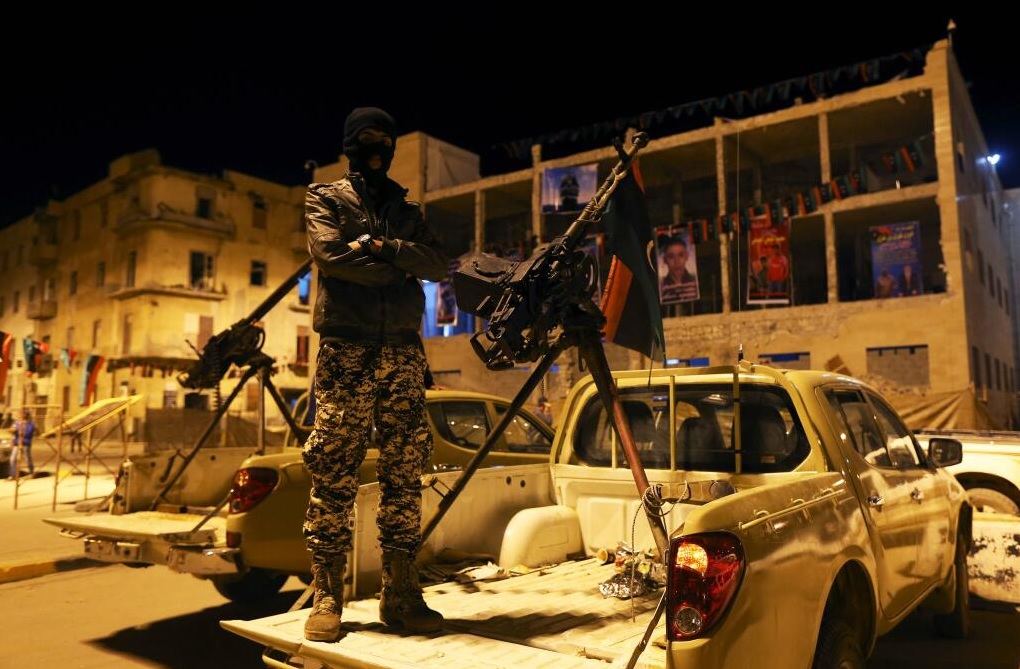 Egypt's government has ordered that the border between Egypt and Libya be shut down amid violence  in Libya that has left dozens killed.
Border protection officers have received orders to not allow Egyptians to travel to Libya or allow Libyans to cross into Egyptian territory. However, Egyptians seeking to return from Libya will be allowed re-entry.
The decision follows what the Ministry of Foreign Affairs has called as a deterioration in the security of Libya.
Libya Violence
Fierce fighting has spread across Libya, including its capital city of Tripoli and its second city Benghazi, with sounds of explosions and gunfire heard sporadically throughout the day.
The violence spread after forces led by Major General Khalifa Haftar announced their intentions to crack down on terrorists and Islamist militants in Tripoli, Benghazi and other cities.
The forces have been joined by several Libyan military units who have called their offensive 'operation of dignity.'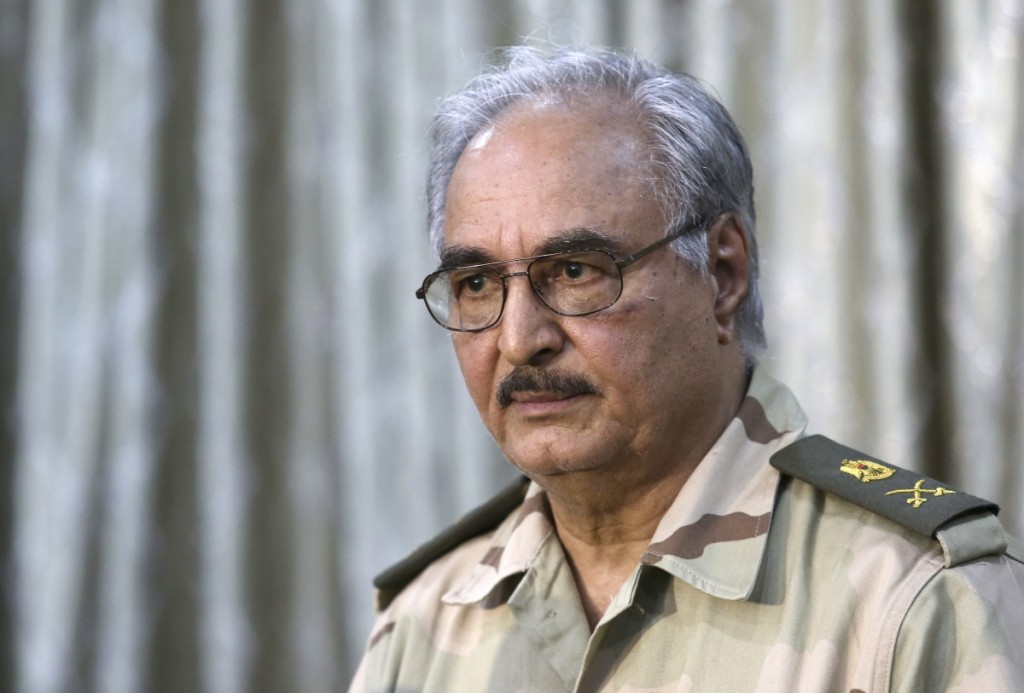 Colonel Wanis Abu Khamda added that "The battle will continue until terrorism is eradicated."
However, the leading government has denounced Haftar's offensive as an 'attempt to stage a coup' and has rallied its forces and militants against Haftar.
In a further response, Libya's Military Chief called on Islamist militants, including militias related to Al-Qaeda, to join the fight against Haftar.
Violence against Egyptians in Libya
Egyptians have been targeted for the past two years, with dozens being killed in attacks normally perpetrated by Islamist militants.
Earlier this week, 250 Egyptian truck drivers that had been abducted in the Libyan city of Ajdabiya have been released.
In January, five members of Egypt's Embassy in Tripoli were kidnapped by gunmen in exchange for the release of the 'Libyan Revolutionaries" leader who had been detained in Egypt. While Egypt stated that the release of the diplomats was secured without an exchange, the leader was, coincidentally, released on the same day that the Egyptians were released.
Yet, kidnappings are not the only risks Egyptians face in Libya, with attacks on Egyptian Coptic Christians increasing exponentially since the 'Libyan revolution.'
In March 2013, more than 100 Coptic Christians were arrested in Libya for 'proselytizing.' One Coptic Christian, Ezzat Atallah, was tortured to death while in detention. The death sparked outrage and the burning of the Libyan flag outside Libya's embassy in Cairo. The Coptic Christians were eventually released after increased pressure from Egyptian authorities.
Meanwhile, since the start of 2014, at least 18 Egyptian Copts have been killed in multiple incidents. In February, seven Egyptian Coptic Christians were found executed on a beach near Benghazi.
Sisi warns Libya
Former Military Chief Abdel Fattah Al-Sisi, widely seen as Egypt's next President, has stated that Libya has descended into chaos following the Western-backed uprising that ousted former Libyan leader Muammar Gaddafi. Sisi added that Libya was becoming a major security threat to Egypt and that Libya has failed to secure its borders with Egypt.
Before 2011, there was an estimated 1.5 million Egyptians living in Libya. While that number has declined due to unrest, there remains a significant number of Egyptians working in the country.
---
Subscribe to our newsletter
---