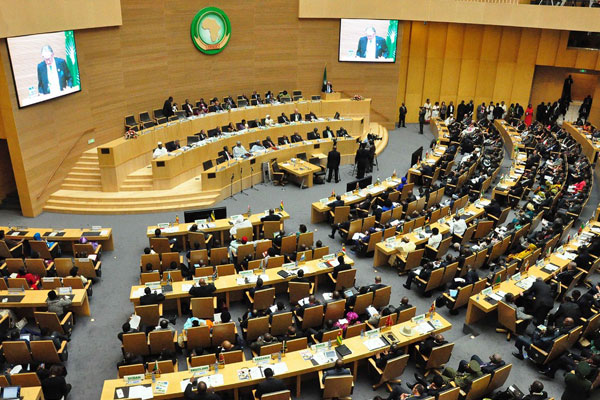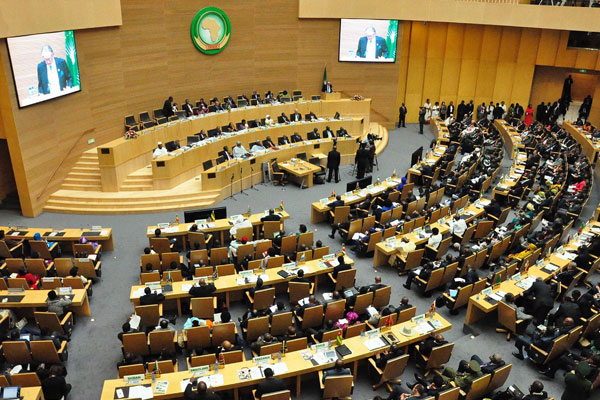 The African Union's Peace and Security Council has unanimously agreed to end the suspension of Egypt's membership from the grouping after being suspended for a year, on Tuesday.
"Today a decision has been taken to allow Egypt to regain its seat in all the activities of the African Union," AU Commissioner for Peace and Security, Smail Chergui, said.
The decision to suspend Egypt's membership came days after ousting Islamist President Mohamed Morsi. The AU's decision was due to "unconstitutional" change of government.
The AU has the right to suspend any member if "constitutional order" is not implemented in the handover of power.
Nkosazana Dlamini-Zuma, the AU Head, had promised a return for Egypt to the union after Egypt implements its transitional roadmap in April.
So far, Egypt has completed two of three tasks on its transitional roadmap, approving a new constitution in January, and electing a new president in May.
The last task on Egypt's transitional roadmap is electing a parliament, which is expected to happen at end of this year.
President Abdel Fattah Al-Sisi, who won with landslide of 96 percent of the votes, was invited to attend an African Summit on the 6 and 7 of September in Ouagadougou.
---
Subscribe to our newsletter
---