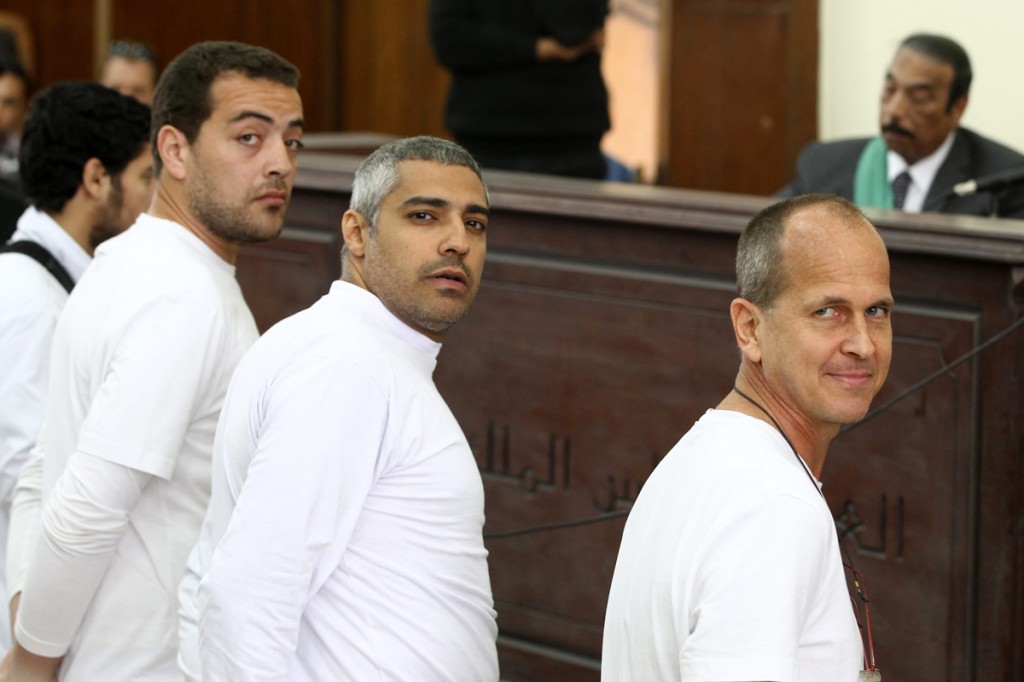 Two Al-Jazeera journalists detained in the case known as the "Marriott Cell" have been sentenced to seven years in maximum security prison. A third journalist has been sentenced to 10 years.
The two defendants, Australian Journalist Peter Greste and Canadian-Egyptian Mohamed Fadel Fahmy, sentenced to seven years in prison were detained on December 29 at the Marriott in Cairo and had been accused of defaming Egypt and spreading false news that harms the nation's interests.
The third journalist, Baher Mohamed, was detained a day later and has been sentenced to 10 years in prison by the criminal court. According to lawyers, Baher Mohamed received an extra three years for possession of a spent bullet casing.
Meanwhile, eleven defendants tried in absentia, including Dutch journalist Rena Netjes, were sentenced to 10 years in prison.
The journalists had also been accused of paying 16 suspected Muslim Brotherhood members who were charged with belonging to a terrorist organization.
International outcry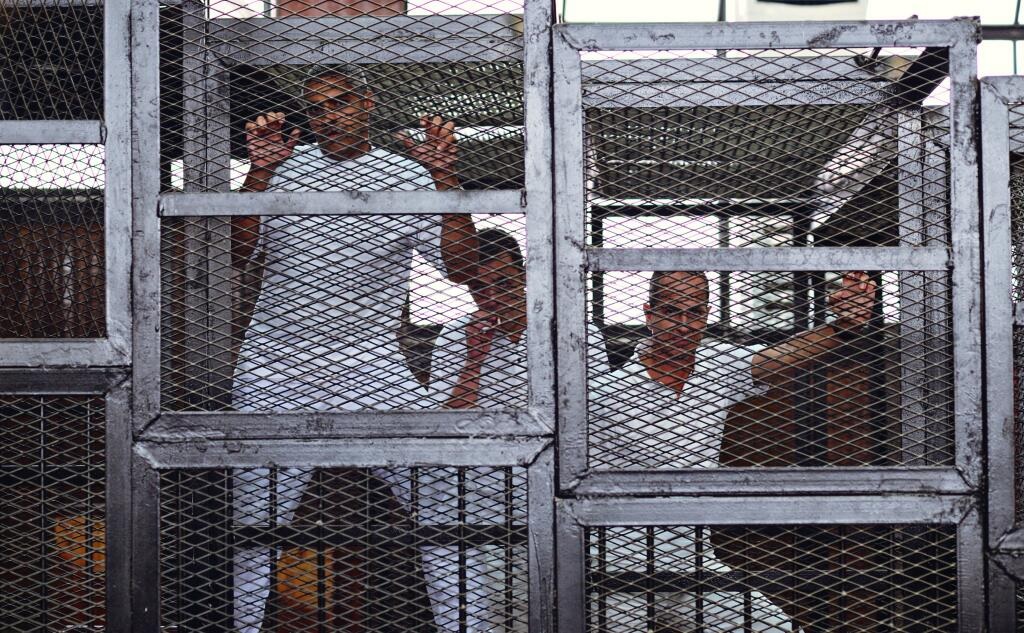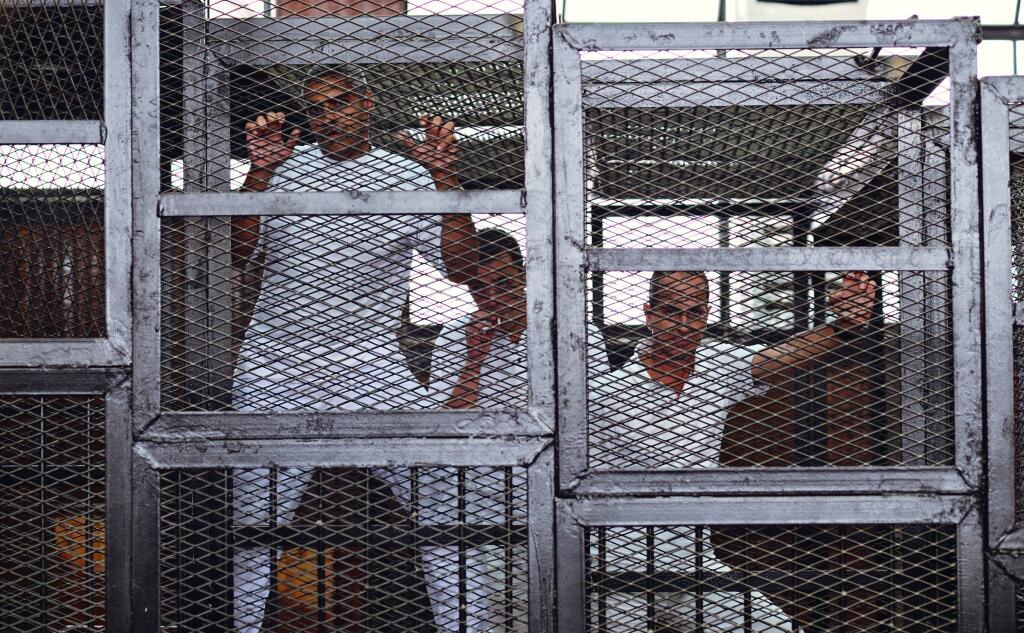 During the trial, which consisted of 12 court appearances over six months, prosecutors had demanded the maximum penalty of 15 years.
Australia's Foreign Minister Julie Bishop condemned the verdict less than an hour after it was released.
"The Egyptian government's response has to this day been that the judiciary is an independent process…in Australia we respect that, but we are shocked," said the Foreign Minister in a press conference, adding that the Australian government will contact Egyptian authorities to explore avenues for 'intervention.'
A day before the trial, Australian Prime Minister Tony Abbott appealed to Egypt's President Abdel Fattah Al-Sisi for the release of Peter Greste.
"I think he understands that this would be a PR coup for the new government if Peter Greste is not dealt with severely," stated Prime Minister Abbott following his conversation with President Sisi.
Meanwhile, during his surprise visit to Cairo on Sunday, US Secretary of State John Kerry urged Egypt's President to uphold press freedom.
"I emphasized our strong support for upholding the universal rights and freedoms of all Egyptians, including freedom of expression," stated the Secretary of State during a joint press-conference with Egypt's Foreign Minister Sameh Shoukry.
Joining the calls of international dignitaries, multiple non-governmental organizations, including Human Rights Watch and Amnesty International, called for the urgent release of all detained journalists.
Across the globe, journalists had also campaigned for the release of their colleagues in Cairo. Demonstrations in solidarity with the detained journalists had been held in Sydney, Paris, London, New York, Berlin, Beirut, Ankara and other cities.
In a statement following the verdict, Al-Jazeera's Acting Director-General Mostefa Souag declared "Al-Jazeera is outraged, very angry and very shocked."
The sentences of the journalists are expected to be appealed by the defendants and their lawyers.
---
Subscribe to our newsletter
---