With escalating conflict on the Rafah border between Israel and Gaza and rising sectarianism across the Middle East, the Cairo Synagogue hosted an iftar that brought together Muslims, Jews and other communities.
The iftar, the breaking of the fast at sunset during the Islamic Holy Month of Ramadan, had been called for by the Egyptian Alliance for Minorities.
"This is an event of importance, especially that we here, in Egypt, are not foreign to the idea of uniting Christians, Muslims and Jews," said journalist Karina Kamel to Aswat Masriya.
During the iftar, Magda Haroun, President of the Jewish Community, described the importance of changing Egyptian mentality towards Judaism.
"One guy was asked: 'Do you like Laila Murad?' He said: 'Yes, I do very much.' He was asked again: 'Do you know that she is Jewish?' He then replied saying: 'If so, then I don't like her.' This is the ideology that I am trying to change," said Magda Haroun to Aswat Masriya, "We [the Jews] have lived in Egypt and we have built in Egypt."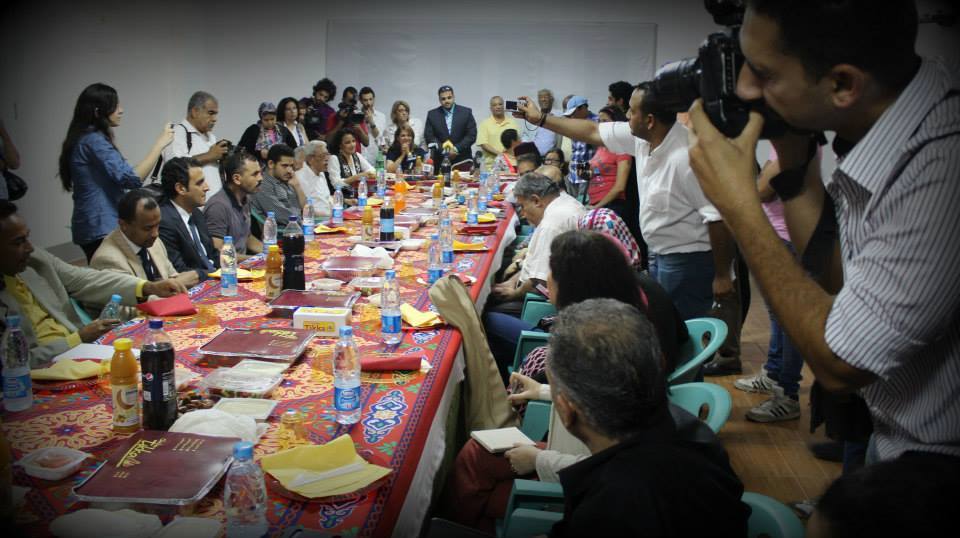 'Al-Azharoun for a Civil State Movement' member Sheikh Mohamed Abdullah Nasr, who also led a prayer for Muslims at the Synagogue, expressed similar sentiments.
"Firstly, this great initiative comes from a community and a time that is very sensitive. A time to show us that there is a difference between Zionists and Jews," stated Sheikh Mohamed Abdullah Nasr.
"Not every Jewish person is a Zionist, just like not every Muslims is an extremist or is involved with Islamic political parties. Secondly, It came [the initiative] at a time where the Middle East is dividing on a racist, doctrinal and religious basis."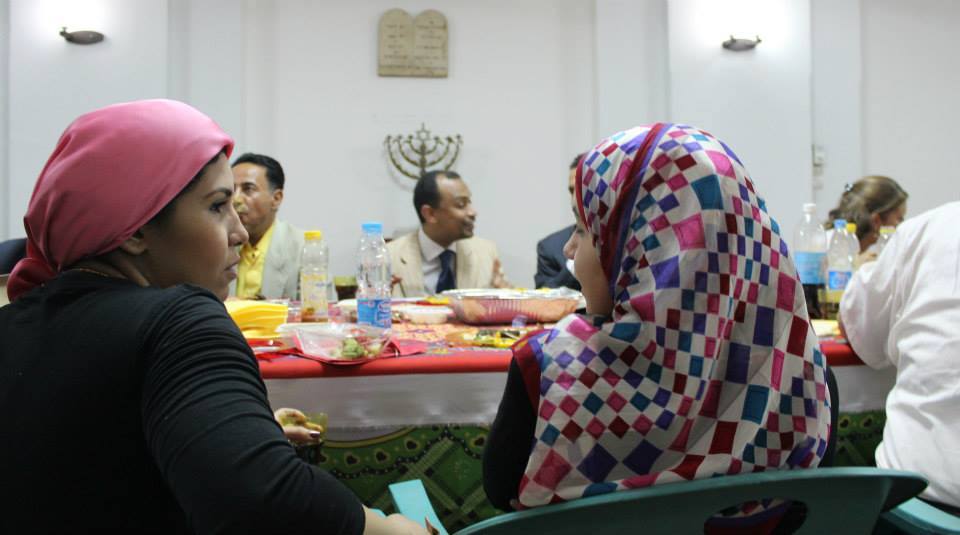 Despite the iftar being the first of its kind, the Egyptian Alliance for Minorities asserted that this is simply the start of many similar events planned in churches, mosques and other community centres.
"We are all Egyptians. What concerns us is our nation's benefit," declared Jewish Community leader Magda Haroun.
"We have had enough conflicts. We are the children of one nation and this is the message we want to deliver today [and in future events]."