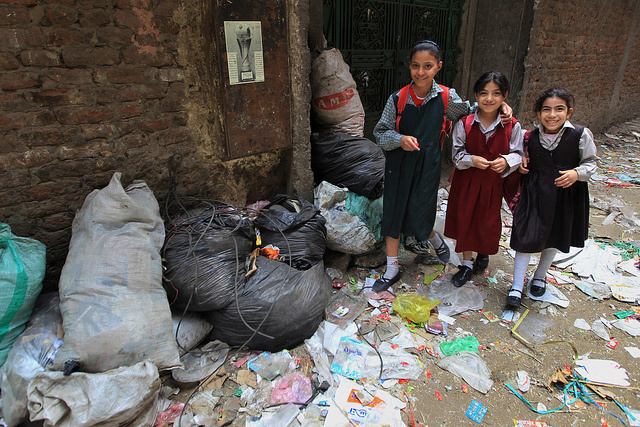 For Noha Marei, a student in the American University in Cairo, helping the needy is an imperative part of Ramadan. It is part of being a human, "we all have something we can give to someone else, such as teaching something, donating your stuff, developing someone, helping the elderly, drawing a smile on an orphan's face." Marei currently works with the Egyptian charity organization Mashroo3 Kheir.
An Associate Professor of psychology at the University of Virginia, Jonathan Haidt, said that doing good deeds could affect other people and make them want to help as well. It is like a ripple effect.
Kheir, Arabic for good or virtue, is usually seen in Egypt all year long, especially in the holy month of Ramadan. People of all social classes are keen on doing "Kheir" all year long. Good actions are not just giving money; it is about making someone you do not know happy. It can even be a simple act like smiling at someone in the street. And that is what some volunteers at Mashroo3 Kheir thought about this Ramadan.
Mashroo3 Kheir, Arabic for virtuous project, was founded by Amin Marei, and was created to connect volunteers who want to give back to Egypt by offering different civic-engagements. This organization acts as a link between helpers and non-governmental organizations (NGOs) to helps people find their preferred projects by offering a variety of them. This society aims to promote welfare as a lifestyle for people who cannot afford it.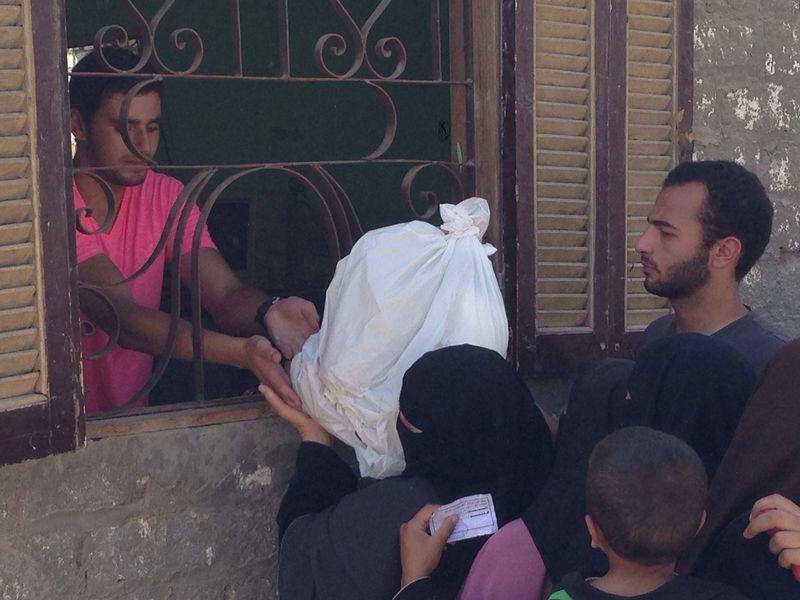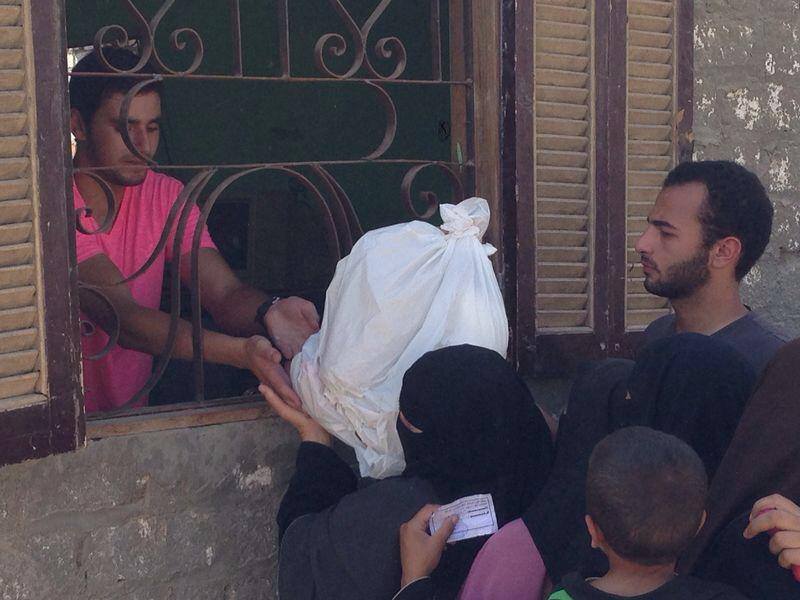 The volunteers went to Dar El-Taarouf, an elderly house in Mohandessen, on July 5 and prepared more than 100 plates of fruits; while other contributors bought cooked food by donations they receive regularly.
Mohamed Zaki, an elder who rarely got out of the Dar for four years, said to a volunteer "may God grant you all the goodness and happiness [in the world]."
Other volunteers went on a cruise with elders on 15 July and others packed 5,000 packs of food on 12 July. The projects concentrate on making people happy. The helpers played with a lot of orphans and befriended a lot of people through their events that they benefited themselves from helping the needy.
One of their unique projects is called "Kheir On the Go," which encourages people to spread happiness with simple means as holding posters in the streets saying "edhak", Arabic for smile; others keep their old jackets in their cars just to give them to homeless people to see them smile.
The volunteers do not face regular difficulties. The President's sister said that they plan their projects early, putting in mind the money they have to avoid failure and to satisfy as many as possible. These contributors help whoever needs help, not just a certain part of the community.
At least 25 percent of Egypt's population lives under the poverty line. Some of them do not have homes to shelter them or food to lessen their hunger. While others, even though they have homes, are completely lonely, just like orphans or elders. Yasmine Aboulezz, one of the volunteers, explained that the happy mood is created in events to make everyone happy. It is not just about giving money.
The collaborators who receive help from all over Egypt bought blankets to the poor living in Fayoum, a city located in Egypt, and Lychee Fruit Bar, a juice store, said on their official Facebook page, for every sold bottle of "karkade" or "tamr hendi," popular drinks in the Middle East, it will "donate a bottle [of juice] to Mashroo3 Kheir."
But Mashroo3 Kheir is not the only society in Egypt that spreads kheir. One of the most popular groups is Resala, which was created by students in Cairo University in 1999. Today, it has more than 60 locations allover Egypt, and that's the nearest challenge Mashroo3 Kheir wants to complete, having an official office and location to operate as an official NGO.
Try to assist whoever needs any help, especially in this holy month, or at least donate or volunteer in any organization. Find Mashroo3 Kheir and Resala on Facebook and Instagram and keep track of the good that is happening all year long.
---
Subscribe to our newsletter
---