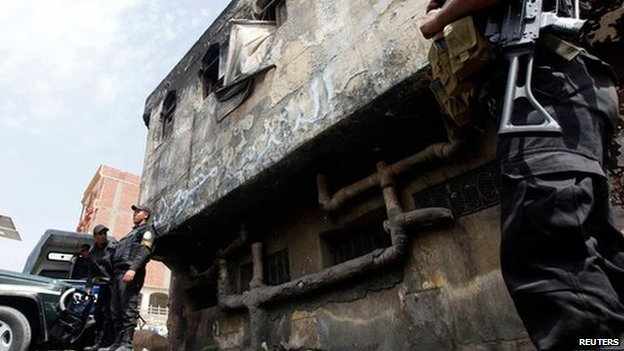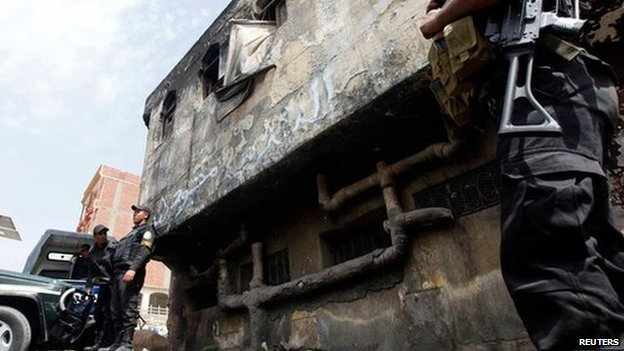 The Giza Criminal Court referred 185 defendants to the Grand Mufti on Tuesday to review their death sentence after being convicted in the case dubbed as "Kerdasa massacre" by the media.
Referral of files to the Mufti is a procedural step taken to decide whether or not a defendant may be sentenced to death.
The prosecution had referred 188 defendants to court, but a judicial source told Aswat Masirya that two of the defendants passed away and a third was a minor who was not included in the verdict.
Aswat Masriya had earlier reported that 188 defendants were referred to the Grand Mufti.
Eleven police officers were killed in August 2013 when the main police station in Kerdasa, a town 14 km from Cairo, was hit by rocket-propelled grenades and torched by masked assailants. The officers were reported to have been tortured to death and some of their bodies mutilated.
The court is scheduled to issue its ruling on January 24.
The attack came shortly after police forces forcibly dispersed two sit-ins in support of Former President Mohamed Mursi on August 14, 2013, causing the death of hundreds of protesters in what was described by Human Rights Watch as "the most serious incident of mass unlawful killings in modern Egyptian history."
Authorities have led a crackdown on Muslim Brotherhood members and supporters since the military ouster of Mursi in July 2013. Mursi himself is in jail, facing a string of charges in more than one court case.
---
Subscribe to our newsletter
---