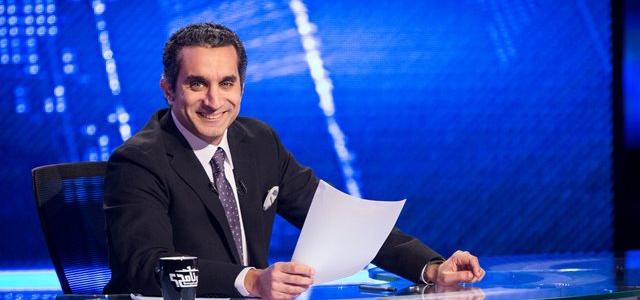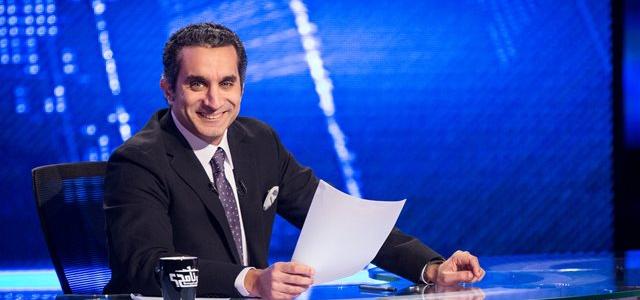 The Cairo Regional Centre for International Commercial Arbitration (CRCICA) has ordered political satirist Bassem Youssef and his producing company to pay compensation worth of 100 million Egyptian pounds for the satellite network which cancelled his show last year.
Egyptian privately-owned satellite network CBC cancelled Bassem Youssef's show in November 2013, a few minutes before the second episode of the show's third season was scheduled to air. The channel had accused Youssef of breaching its editorial policy.
A CRCICA official told Aswat Masriya on Monday that the compensation is due to Youssef and the producing company's, Q-Soft, violation of the contract through moving to another network.
The satirical show moved to the Saudi network MBC in February, where the remainder of its third season was aired the before the show's suspension in June.
The CRCICA ruling obliges Youssef and Q-Soft to each pay 50 million Egyptian pounds worth of compensation for CBC.
A judicial source told Aswat Masriya that the ruling is in order, adding that both parties can challenge it at the Cairo Court of Appeals within 90 days. The challenge would address the ruling's procedural aspect and not the substantive one, the source added.
Youssef questioned "the timing of leaking the news" about the court ruling in a personal tweet on Monday.
"I was involved in a commercial arbitrational dispute to which I am not party regarding the suspension of the show on CBC," Youssef said on twitter.
Commenting on the ruling, Q-Soft said it respected "the secrecy of the arbitration process", as per the CRCICA's bylaws.
"Accordingly, the company refrains from commenting [on the court ruling]," the statement read.
The production company urged all parties to the conflict, alongside the press, to abide by the said bylaws, warning of taking legal action against those who violate them.
Heart surgeon-turned television host Youssef gained popularity shortly after the January 25 uprising which toppled former President Hosni Mubarak in 2011.
The political satirist remained critical of the consequent regimes which ruled Egypt since then; the Supreme Council of the Armed Forces, ousted Islamist President Mohamed Mursi and the military-installed interim regime which followed his ouster in July 2013.
CBC suspended Youssef's show after he took jabs at the supporters of then Defence Minister Abdel Fattah al-Sisi. He announced the suspension of his show a day before Sisi was officially elected as Egypt's president.
Youssef had said then that "the show, in its current form, will not be allowed to resume airing neither on MBC nor on any other Egyptian or Arabic channel."
---
Subscribe to our newsletter
---