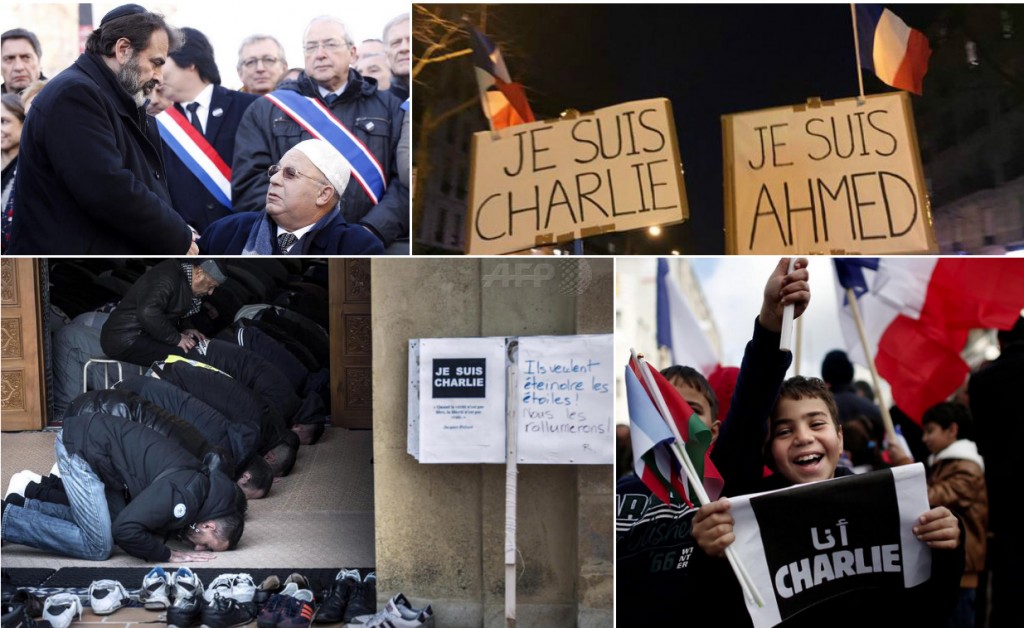 A Muslim cop died responding to the massacre at Charlie Hebdo's Paris office.
A Muslim cashier saved a dozen hostages after a gunman entered a Jewish supermarket in the east of Paris.
A Muslim security official led the police operation that resulted in the deaths of the two Kouachi brothers who killed 12 people, including seven journalists working for Charlie Hebdo.
Nevertheless, Charlie Hebdo's lawyer has just declared that this week's edition of the satirical magazine will "defiantly feature caricatures of the Prophet Muhammad," that are aimed at "obviously" lampooning the Prophet.
Why? According to the lawyer, Charlie Hebdo will "cede nothing" to terrorists and extremists seeking to silence their voice.
Have Charlie Hebdo's staff quickly forgotten the show of support from the Muslim population of France, and the Muslim world, against extremism?
From every day Muslims in Europe, children in Palestine and Lebanon, to Al-Azhar and the Arab League, Muslims across the globe joined together in declaring their stance against terrorism.
Despite the ironies (of attending a rally aimed at promoting free speech), Muslim world leaders, including Palestinian President Mahmoud Abbas, Jordan's King Abdullah, Egypt's Foreign Minister Sameh Shoukry, the UAE's Shaikh Abdullah bin Zayed Al Nahyan and many others all traveled to Paris to attend the Paris Unity March against terrorism.
News channels all showed Muslim community figures standing side-by-side with Jewish community figures in condemning terrorism. #JeSuisCharlie posters appeared in mosques and on the social media account of Muslims.
Every corner of the Muslim world condemned the Paris Massacre. Yet, if the lawyer's statements are true, Charlie Hebdo has decided to declare war against Islam, not terrorism.
Instead of "lampooning" the several thousand terrorists that exist among the world's 1.6 billion Muslims, Charlie Hebdo is lampooning every single Muslim, the majority of whom stood with Charlie Hebdo when their free speech was under attack.
Releasing cartoons that focus on the Prophet Muhammad will undoubtedly create divisions, days after France witnessed its largest ever march.
In publishing such "satirical" material, Charlie Hebdo ignores the passionate plea against anti-Islam sentiment made by the family of Ahmed Merabet:
"My brother was Muslim and he was killed by two terrorists, by two false Muslims…Islam is a religion of peace and love. As far as my brother's death is concerned it was a waste. He was very proud of the name Ahmed Merabet, proud to represent the police and of defending the values of the Republic – liberty, equality, fraternity."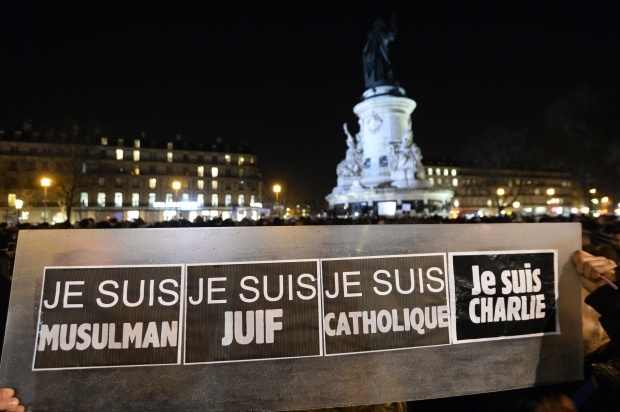 The fight against terrorism is not won by further alienating Muslims. Alienation of Muslims quickly spread across France, with more than 50 attacks against Muslims since the Charlie Hebdo massacre. Charlie Hebdo should not be adding fuel to the fire, and increasing anti-Islam sentiment by mocking Islam, but extinguishing that fire.
Responsible journalism must co-exist with freedom of speech. Publishing cartoons that are degrading of the Prophet Muhammad knowing full well that they will heighten anti-Islam sentiment further, particularly in Europe where right-wing and anti-immigration parties have held increasingly strong anti-Islam rallies, is irresponsible.
Muslims stood with Charlie Hebdo, and their right to free speech, despite the magazine's constant ridicule of their faith. The first edition after the Paris Massacre should not be one that refuses to disassociate terrorism from Islam, but one that recognises that the world's Muslims are against terrorism in all its forms.
Is it irresponsible of Charlie Hebdo to publish anti-Islam cartoons a week after the Paris massacre?