Police authorities have named 42-year-old Ahmed Merabet as one of two policemen killed in attack by two gunmen on satirical magazine Charlie Hebdo's office.
According to Le Monde, Merabet has been identified as the police officer shown on video being shot in the head, execution style, by one of the gunmen after being injured.
Merabet, the newspaper reported, was a patrolman assigned to the district where Charlie Hebdo's office is located. Merabet leaves behind a wife and is a Muslim with Arab roots.
Video of the shocking killing has been played on repeat on television channels and news websites across the globe. The video shows the gunmen injuring the officer before one of them shoots the officer in the head with a single bullet. The gunmen then flee the scene after entering a black Citroen.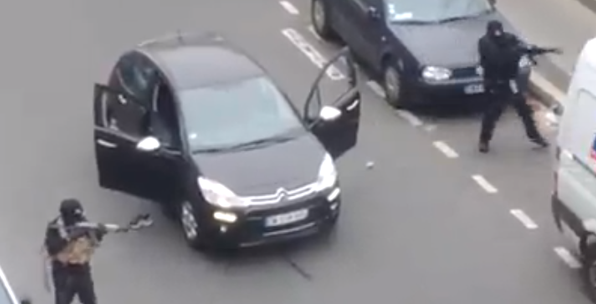 The second police officer killed in the attack has not yet been identified by authorities.
According to France's Prosecutor-General, eight of those killed were journalists working for Charlie Hebdo. Four others, including the two police officers, were also killed.
Among those killed are prominent cartoonists Wolinski and Cabu, Charlie Hebdo's chief-editor Stephane Charbonnier, cartoonist Bernard Verlhac and economist Bernard Maris.
Meanwhile, police have identified the two prime suspects as 34-year-old Said Kouachi and 32-year-old Cherif Kouachi.
All suspects are French nationals who were born in France. The two Kouachi brothers are of Algerian decent, reported BBC.