Egypt has postponed or cancelled celebrations marking the fourth anniversary of the January 25 revolution after President Abdel Fattah Al-Sisi declared one week of national mourning following the death of King Abdullah of Saudi Arabia.
According to the Cabinet's spokesperson, the celebrations marking the January 25 revolution have been "postponed".
However, Egypt's Ministry of Interior has said that Police Day celebrations, which also falls on January 25, have been "stopped."
Meanwhile, celebrations in Egyptian embassies across the globe have been cancelled, according to the Ministry of Foreign Affairs' Protocols Department.
During the seven days of national mourning, Egyptian flags at government departments across the country and at embassies worldwide will fly at half mast.
Egypt's Presidency had hailed the Saudi King as a just leader and said Egypt would never forget Saudi Arabia's support of Egypt over the past four years.
"The Egyptian people will never forget King Abdullah's historical stances towards Egypt and its people which reflected wisdom and deep conviction of Arab unity," said the statement by the Presidency.
President Sisi has cut short his trip to the World Economic Forum in Davos to visit Saudi Arabia to pay his tributes. However, due to poor weather conditions that delayed President Sisi's departure, Prime Minister Ibrahim Mehleb and the Ministers of Defence, Petroleum and Health will represent Egypt at the funeral.
Egypt's Presidency and Foreign Ministry, however, have said that President Sisi will still fly to Saudi Arabia 'soon' and will meet with King Salman and other Saudi officials to pay his tributes.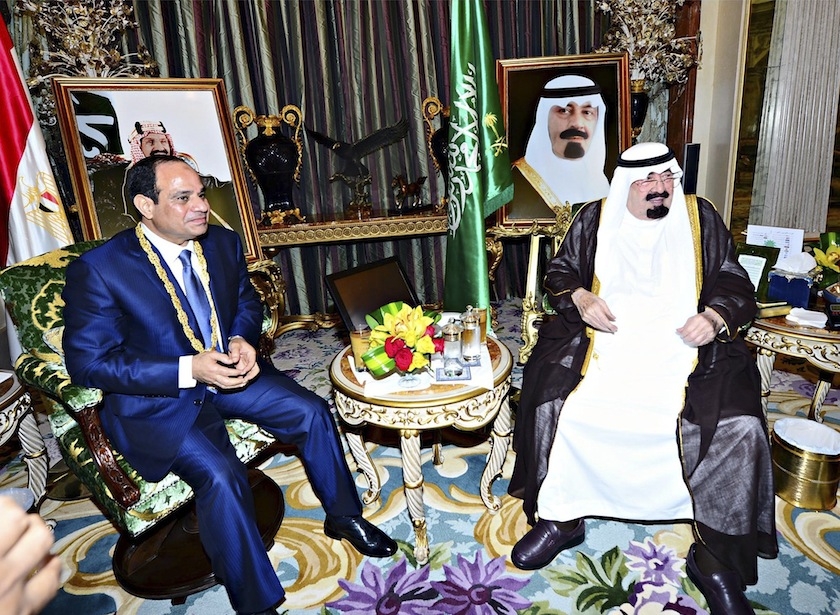 During an earlier visit to the Kingdom in 2014, King Abdullah had awarded President Sisi with a medal of honor.
Egypt's Ministry of Religious Endowments meanwhile called for absentee funeral prayer in all of the country's mosques on Friday to mourn the late king.
The world reacts
Across the Middle East, both Bahrain and Jordan declared 40 days of national mourning, while other Arab states have declared three days of mourning.
King Abdullah II of Jordan has also cut his trip to Davos short and was unable to attend the funeral of King Abdullah due to poor weather conditions in Davos. Jordan's King will instead fly to Amman and then visit Saudi Arabia on Saturday with a high level delegation.
Among world dignitaries attending the funeral of King Abdullah are Tukrish President Erdogan, who cancelled his trip to Somalia, and US Vice President Biden and the United Kingdom's Prince Charles.
Funeral processions for the late king will be held on Friday evening after prayers and will be led by the Kingdom's new ruler, King Salman.
Who is the new King?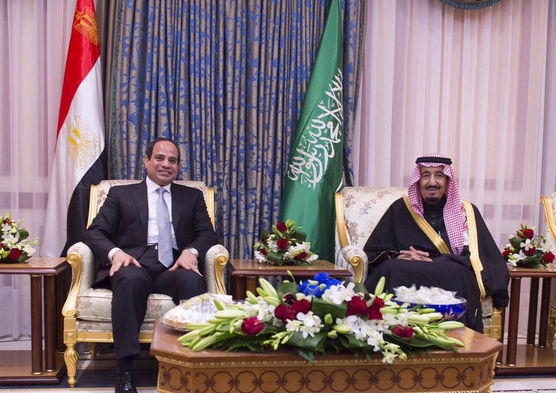 Crown Prince Salman, 79, is the half-brother of the late King Abdullah and was the governor of the Riyadh province from 1963 until 2011 and has served as the country's Minister of Defence since 2011.
Upon being appointed Crown Prince in 2012, Salman was touted for his focus on improving the Kingdom's economy. The new ruler is also known for his shrewd diplomatic skills, but he is known to move cautiously and slowly when it comes to social and political reforms within the Kingdom.
According to Al-Akhbar, Salman "has advanced opinions on reform and is welcoming of dialogue with opposition members. He enjoys a plethora of relationships with intellectuals from various political persuasions, both inside and outside the country."
During his time as Deputy Prime Minister and Minister of Defence, following his appointment as Crown Prince, Salman has remained steadfast in his support for maintaining Saudi Arabia's moderate oil pricing and supply levels. The new ruler has also maintained close ties with Western states and other Sunni Muslim countries.
The new King is also a 10 percent owner of the Saudi Research and Marketing Group, which publishes daily newspapers across the Kingdom.
According to reports in The Atlantic and The Economist, Salman suffers from poor health, including dementia and Alzheimer's disease. While these reports have never been confirmed by Saudi Arabia's royal family, the new king suffered from a stroke in 2011, impacting his ability to properly use his left arm.
Egypt's President Abdel Fattah Al-Sisi met King Salman on January 19 while on a short visit to the Kingdom to meet with the late King Abdullah. However, due to a deterioration in King Abdullah's health, President Sisi was unable to meet the King.